Abstract
Identifying the human aspects related to ubiquitous systems focused on people's willingness to use them and privacy concerns was our goal. We selected two ubiquitous systems: a wearable system (Google Glass) and an embedded in context system (Smart Environments). An online survey, with more than 400 participants, which included questions about how people perceive privacy issues related to the use of these two different ubiquitous systems, was conducted. Results show that privacy is not the only factor defining predisposition or aversion towards using ubiquitous systems. Financial, risk, and convenience factors are the others. We discovered that the importance of these factors on the decision to use them or not depends on the system. Regarding privacy, Google Glass generates a higher degree of concern than the Smart Environments alternative. Female participants tend to be more worried than male participants, independently of the ubiquitous system considered. Finally, the youngest participants (16–25 years old) are the most concerned about privacy threats, which was unexpected.
Access options
Buy single article
Instant access to the full article PDF.
US$ 39.95
Tax calculation will be finalised during checkout.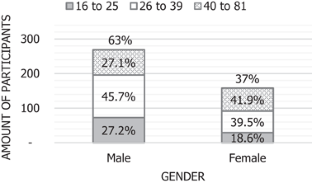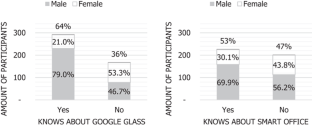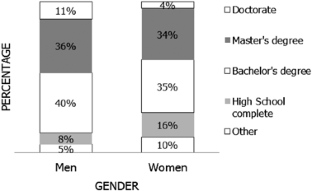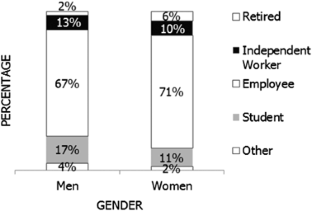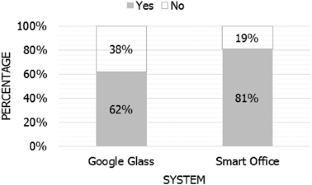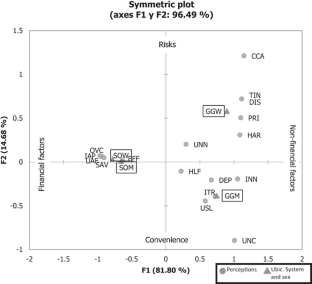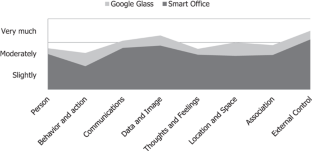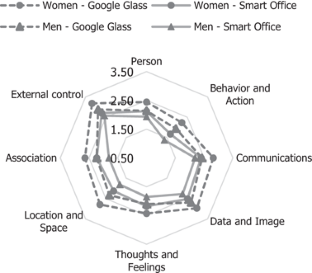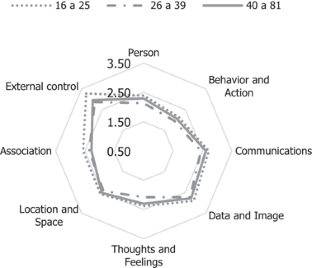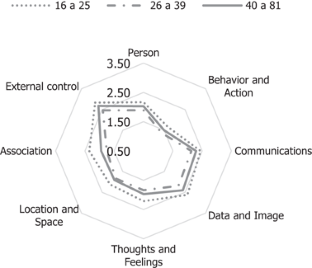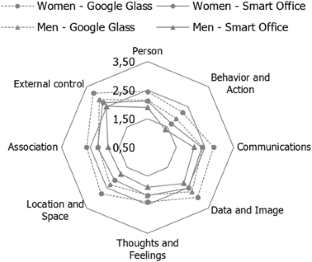 References
Abascal J, Barbosa S, Fetter M et al (2015) Towards deeper understanding of user experience with ubiquitous computing systems: systematic literature review and design framework. In: Human–computer interaction. Springer International Publishing, Switzerland, pp 384–401

Avizienis A, Laprie J, Randell B (2001) Fundamental concepts of dependability. Technical Report, University of Newcastle upon Tyne, Computing Science

Baraldi L, Paci F, Serra G et al (2015) Gesture recognition using wearable vision sensors to enhance visitors' museum experiences. IEEE Sens J 15:2705–2714. doi:10.1109/JSEN.2015.2411994

Clarke R (2006) What's privacy? In: Australian law reform commission workshop.

De Silva LC, Morikawa C, Petra IM (2012) State of the art of smart homes. Eng Appl Artif Intell 25:1313–1321. doi:10.1016/j.engappai.2012.05.002

Dowd M (2011) Contextualised concerns: the online privacy attitudes of young adults. In: Privacy and identity management for life. Springer Berlin Heidelberg, Helsingborg, pp 78–89

eVida (2016) Youtube—How a smart office functions. https://www.youtube.com/watch?v=5V3gjfVB4aw.

Fantana NL, Riedel T, Schlick J et al (2014) IoT applications—value creation for industry. In: Vermesan O, Friess P (eds) Internet of things applications—from research and innovation to market deployment. River Publishers, San Francisco

Finn RL, Wright D, Friedewald M (2013) Seven types of privacy. In: European data protection: coming of age. Springer Netherlands, Dordrecht, pp 3–32

Google (2012) Youtube—project glass: one day. https://www.youtube.com/watch?v=9c6W4CCU9M4.

Google (2016) Glass. https://developers.google.com/glass/.

Hallinan D, Schütz P, Friedewald M, de Hert P (2014) Neurodata and neuroprivacy: data protection outdated? Surveill Soc 12:55–72

Haynes J-D, Rees G (2006) Decoding mental states from brain activity in humans. Nat Rev Neurosci 7:523–534

Hilty LM (2015) Ethical issues in ubiquitous computing—three technology assessment studies revisited. In: Ubiquitous computing in the workplace: what ethical issues? An interdisciplinary perspective. Springer International Publishing, Switzerland, pp 45–60

Hoy MG, Milne G (2010) Gender differences in privacy-related measures for young adult facebook users. J Interact Advertising 10(2):28-45

Jain A, Hong L, Pankanti S (2000) Biometric Identification. Commun ACM 43:90–98. doi:10.1145/328236.328110

Karyda M, Gritzalis S, Park J (2007) A critical approach to privacy research in ubiquitous environments—issues and underlying assumptions. In: Emerging directions in embedded and ubiquitous computing. Springer Berlin Heidelberg, Taipei, pp 12–21

Le Gal C, Martin J, Lux A, Crowley JL (2001) SmartOffice: design of an intelligent environment. IEEE Intell Syst 16:60–66. doi:10.1109/5254.941359

Leif Bloch R, Beardon C, Munari S (eds) (2001) Computers and networks in the age of globalization. Springer US, Geneva

Lorenzen-Huber L, Boutain M, Camp LJ et al (2010) Privacy, technology, and aging: a proposed framework. Ageing Int 36:232–252. doi:10.1007/s12126-010-9083-y

Lv Z, Feng S, Feng L, Li H (2015) Extending touch-less interaction on vision based wearable device. In: IEEE Virtual Reality (VR). pp 231–232

Mayol-Cuevas WW, Tordoff BJ, Murray DW (2009) On the choice and placement of wearable vision sensors. IEEE Trans Syst Man Cybern Part A Syst Hum 39:414–425. doi:10.1109/TSMCA.2008.2010848

Nissenbaum H (2009) Privacy in context: technology, policy, and the integrity of social life. Stanford University Press, California

Poslad S (2009) Ubiquitous computing: smart devices, environments and interactions, 1st edn. Wiley, Hoboken

Solove DJ (2006) A taxonomy of privacy. University of Pennsylvania Law Review, vol 154, no. 3, pp 477–560

Vermesan O, Friess P, Guillemin P, et al (2014) Internet of things strategic research and innovation agenda. In: Vermesan O, Friess P (eds) Internet of things applications—from research and innovation to market deployment. River Publishers, Aalborg

Wang Y, Norice G, Cranor L (2011) Who is concerned about what? A study of American, Chinese and Indian users' privacy concerns on social network sites. In: Trust and trustworthy computing. Springer Berlin Heidelberg, Pittsburgh, pp 146–153

Warren S, Brandeis L (1890) The right to privacy. Harward Law Rev 4:193–220.

Weiser M (1991) The computer for the 21st century. Mob Comput Commun Rev 3:66–75. doi:10.1145/329124.329126

Westin A (1970) Privacy and freedom. Bodley Head, London

Wexler Y, Shashua A, Tadmor O, Ehrlich I (2013) User wearable visual assistance device.

Zukowski T, Brown I (2007) Examining the influence of demographic factors on internet users' information privacy concerns. In: Annual research conference of the South African institute of computer scientists and information technologists on IT research in developing countries. ACM, Port Elizabeth, pp 197–204
Acknowledgements
Authors would like to thank all questionnaire participants, and those who provided insight during our research. This work was partially supported by Research Center for Communication and Information Technologies (CITIC) at University of Costa Rica.
Appendix
Appendix
Questionnaire
General information (section)
Sex (woman/man)
Age (numeric input)
Last achieved degree (radio only choice)
Marital status (radio only choice)
Employment status (radio only choice)
Google Glass introduction (section)
Do you know what they are and how Google Glass work? (Yes/No question)
Would you be willing to use Google Glass? (Yes/No and comment question)
Google Glass privacy (section)
Five points (Likert) matrix, horizontal options (Not at all, Slightly, Moderately, Very much, Extremely)
How concerned are you about the possibility of the system copying your body information that could be used to hurt you or steal your identity (fingerprint, iris or vital signs)?
How concerned are you about the presence of the system (used by you or someone else)? Could it affect your behavior?
How concerned are you about the possibility of the system facilitating the interception of your communications without your authorization?
How concerned are you about the possibility of the system facilitating pictures or videos of you to be taken without your permission?
How concerned are you about the possibility of the system capturing and/or publishing somehow your thoughts?
How concerned are you about the possibility of your location being known when using the system?
How concerned are you about the possibility of the system publishing the people you are with?
How concerned are you about a hacker taking control over the system's information or functionality without you noticing it?
Smart Office introduction (section) and Smart Office privacy (section)
Same as Google Glass.
About this article
Cite this article
López, G., Marín, G. & Calderón, M. Human aspects of ubiquitous computing: a study addressing willingness to use it and privacy issues. J Ambient Intell Human Comput 8, 497–511 (2017). https://doi.org/10.1007/s12652-016-0438-4
Received:

Accepted:

Published:

Issue Date:
Keywords
Ambient intelligence

Ubiquitous computing

Privacy

Gender

Age