Abstract
The technology of Smart Homes (SH), as an instance of ambient assisted living technologies, is designed to assist the homes' residents accomplishing their daily-living activities and thus having a better quality of life while preserving their privacy. A SH system is usually equipped with a collection of inter-related software and hardware components to monitor the living space by capturing the behaviour of the resident and understanding his activities. By doing so the system can inform about risky situations and take actions on behalf of the resident to his satisfaction. The present survey will address technologies and analysis methods and bring examples of the state of the art research studies in order to provide background for the research community. In particular, the survey will expose infrastructure technologies such as sensors and communication platforms along with artificial intelligence techniques used for modeling and recognizing activities. A brief overview of approaches used to develop Human–Computer interfaces for SH systems is given. The survey also highlights the challenges and research trends in this area.
Access options
Buy single article
Instant access to the full article PDF.
USD 39.95
Price excludes VAT (USA)
Tax calculation will be finalised during checkout.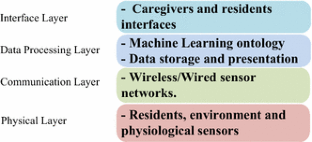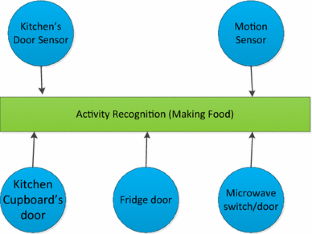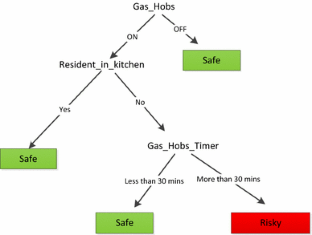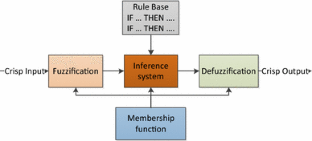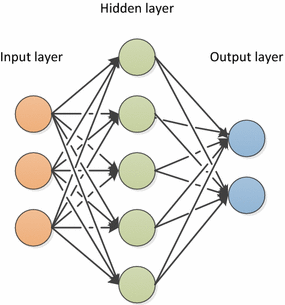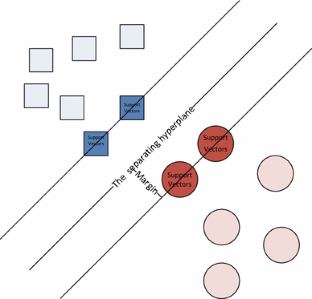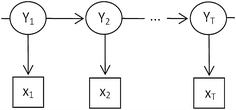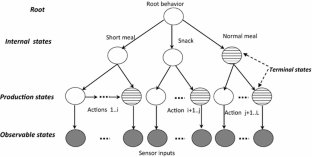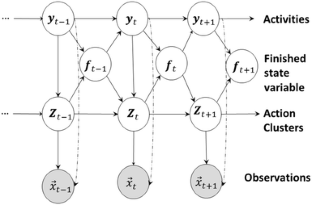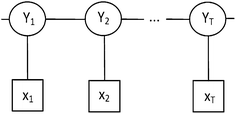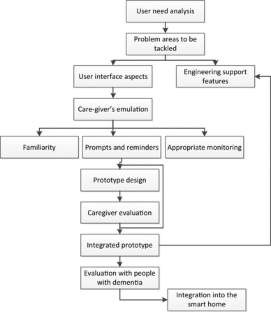 References
Abowd GD, Dey AK, Brown PJ, Davies N, Smith M, Steggles P (1999) Towards a better understanding of context and context-awareness. In: Handheld and ubiquitous computing, Springer, pp 304–307

Acampora G, Cook DJ, Rashidi P, Vasilakos AV (2013) A survey on ambient intelligence in healthcare. Proc IEEE 101(12):2470–2494

Ahmed A, Ali J, Raza A, Abbas G (2006) Wired vs wireless deployment support for wireless sensor networks. In: International technical conference of IEEE Region 10, TENCON, pp 1–3

Al-Ali AR, Rousan MA, Mohandes M (2004) GSM-based wireless home appliances monitoring and control system. In: Proceedings of international conference on information and communication technologies: from theory to applications. IEEE, pp 237–238

Andreu J, Angelov P (2013) An evolving machine learning method for human activity recognition systems. J Ambient Intell Humaniz Comput 4(2):195–206

Baker CR, Armijo K, Belka S, Benhabib M, Bhargava V, Burkhart N, Der Minassians A, Dervisoglu G, Gutnik L, Haick MB (2007) Wireless sensor networks for home health care. 21st international conference on advanced information networking and applications workshops AINAW '07, vol 2. pp 832–837

Baronti P, Pillai P, Chook VWC, Chessa S, Gotta A, Hu YF (2007) Wireless sensor networks: a survey on the state of the art and the 802.15. 4 and ZigBee standards. Comput Commun 30(7):1655–1695

Begg R, Hassan R (2006) Artificial neural networks in smart homes. In: Designing smart homes, Springer, pp 146–164

Bisdikian C (2001) An overview of the bluetooth wireless technology. Commun Mag IEEE 39(12):86–94

Bouchachia A (2015) Advances in computational intelligence, World Scientific, chap fuzzy Classifiers (To appear)

Bouchachia A (2011) Fuzzy classification in dynamic environments. Soft Comput 15(5):1009–1022

Bouchachia A, Vanaret C (2014) GT2FC: an online growing interval type-2 self-learning fuzzy classifier. IEEE T Fuzzy Syst 22(4):999–1018

Brownsell S, Blackburn S, Hawley MS (2008) An evaluation of second and third generation telecare services in older people's housing. Journal of Telemedicine and Telecare 14(1):8–12

Caine KE, Rogers WA, Fisk AD (2005) Privacy perceptions of an aware home with visual sensing devices. Proc Human Factors Ergonom Soc Ann Meet SAGE Publications 49:1856–1858

Castiglione A, D'Ambrosio C, De Santis A, Palmieri F (2013) On secure data management in health-care environment. In: Innovative mobile and internet services in ubiquitous computing (IMIS), 2013 seventh international conference on IEEE, pp 666–671

Catuogno L, Galdi C (2014a) Analysis of a two-factor graphical password scheme. Int J Inf Secur 13(5):421–437

Catuogno L, Galdi C (2014b) On user authentication by means of video events recognition. J Ambient Intell Humaniz Comput 5(6):909–918

Caudill M (1987) Neural networks primer, part I. AI Expert 2(12):46–52

Cavallo F, Aquilano M, Odetti L, Arvati M, Carrozza MC (2009) A first step toward a pervasive and smart ZigBee sensor system for assistance and rehabilitation. IEEE international conference on rehabilitation robotics. ICORR, IEEE, pp 632–637

Chan H, Perrig A (2003) Security and privacy in sensor networks. Computer 36(10):103–105

Chan M, Campo E, Esteve FJ (2009) Smart homescurrent features and future perspectives. Maturitas 64(2):90–7

Chen L, Nugent C (2009) Ontology-based activity recognition in intelligent pervasive environments. Int J Web Inf Syst

Chua SL, Marsland S, Guesgen H (2009) Behaviour recognition from sensory streams in smart environments. In: Nicholson A, Li X (eds) AI 2009: Adv Artif Intell, Lecture notes in computer science, vol 5866. Springer, Berlin, pp 666–675

Cook DJ, Das SK (2007) How smart are our environments? An updated look at the state of the art. Pervas Mobile Comput 3(2):53–73

Cook DJ, Krishnan NC, Rashidi P (2013) Activity discovery and activity recognition: a new partnership. IEEE Trans Cybern 43(3):820–828

Cook DJ, Youngblood GM, Heierman EO III, Gopalratnam K, Rao S, Litvin A, Khawaja F (2013b) MavHome: An agent-based smart home. IEEE Int Conf Pervas Comput Commun PerCom 3:521–524

Courtney KLC (2008) Privacy and senior willingness to adopt smart home information technology in residential care facilities. Methods Inf Med 47(1):76–81

Dagtas S, Pekhteryev G, Sahinoglu Z (2007) Multi-stage real time health monitoring via ZigBee in smart homes. In: AINA workshops, vol 2. pp 782–786

De Silva LC (2008) Audiovisual sensing of human movements for home-care and security in a smart environment. Int J Smart Sens Intell Syst 1(1):220–245

Demiris G, Rantz MJ, Aud M, Marek K, Tyrer H, Skubic M, Hussam A (2004) Older adults' attitudes towards and perceptions of'smart home'technologies: a pilot study. Inf Health Soc Care 29(2):87–94

Dengler S, Awad A, Dressler F (2007) Sensor/actuator networks in smart homes for supporting elderly and handicapped people. In: 21st international conference on advanced information networking and applications workshops, AINAW'07 IEEE, vol 2. pp 863–868

Dewsbury G, Taylor B, Edge M (2001) Designing safe smart home systems for vulnerable people. Depend Healthcare Inf pp 65–70

Diaz-Ramirez A, Murrieta FN, Atempa JA, Bonino FA (2013) Non-intrusive tracking of patients with Dementia using a wireless sensor network. In: IEEE international conference on distributed computing in sensor systems (DCOSS), pp 460–465

Ding D, Cooper RA, Pasquina PF, Fici-Pasquina L (2011) Sensor technology for smart homes. Maturitas 69(2):131–136

Dowrick A, Southern A, (2014) Dementia 2014: opportunity for change. Alzheimer's Society publications

Er O, Yumusak N, Temurtas F (2010) Chest diseases diagnosis using artificial neural networks. Expert Syst Appl 37(12):7648–7655

Farella E, Pieracci A, Acquaviva A (2005) Design and implementation of WiMoCA node for a body area wireless sensor network. In: Systems communications, pp 342–347

Fenza G, Furno D, Loia V (2012) Hybrid approach for context-aware service discovery in healthcare domain. J Comput Syst Sci 78(4):1232–1247

Ferrari P, Flammini A, Marioli D, Taroni A (2006) IEEE802.11 sensor networking. IEEE Trans Instrum Meas 55(2):615–619

Fleury A, Vacher M, Noury N (2010) SVM-based multimodal classification of activities of daily living in health smart homes: sensors, algorithms, and first experimental results. IEEE Trans Inf Technol Biomed 14(2):274–283

Flores Zuniga AE, Win KT, Susilo W (2010) Biometrics for electronic health records. J Med Syst 34(5):975–983

Foo S, Fook V, Siew CT, Jayachandran M, Biswas J, Daqing Z (2006) An ontology-based context model in monitoring and handling agitation behavior for persons with dementia. In: Fourth annual IEEE international conference on pervasive computing and communications workshops, PerCom Workshops, pp 5–564

Gruber T (2009) Ontology. Encycl Database Syst, pp 1963–1965

Gu T, Wu Z, Tao X, Pung HK, Lu J (2009) Epsicar: an emerging patterns based approach to sequential, interleaved and concurrent activity recognition. In: IEEE international conference on pervasive computing and communications, PerCom 2009, IEEE, pp 1–9

Gu T, Pung HK, Zhang DQ (2004) Toward an osgi-based infrastructure for context-aware applications. Pervas Comput IEEE 3(4):66–74

Hagras H, Callaghan V, Colley M, Clarke G, Pounds-Cornish A, Duman H (2004) Creating an ambient-intelligence environment using embedded agents. Intell Syst IEEE 19(6):12–20

Hagras H, Doctor F, Callaghan V, Lopez A (2007) An incremental adaptive life long learning approach for type-2 fuzzy embedded agents in ambient intelligent environments. IEEE Trans Fuzzy Syst 15(1):41–55

Hazen ME (2008) The technology behind homePlug AV powerline communications. Computer 41(6):90–92

He Z, Jin L (2009) Activity recognition from acceleration data based on discrete consine transform and SVM. IEEE Int Conf Syst Man Cybern SMC, pp 5041–5044

Helal S, Mann W, El-Zabadani H, King J, Kaddoura Y, Jansen E (2005) The gator tech smart house: a programmable pervasive space. Computer 38(3):50–60

Hong X, Nugent CD (2011) Implementing evidential activity recognition in sensorised homes. Technol Health Care 19(1):37–52

Hong X, Nugent CD (2013) Segmenting sensor data for activity monitoring in smart environments. Pers Ubiquitous Comput 17(3):545–559

Huang YC, Wu KY, Liu YT (2013) Future home design: an emotional communication channel approach to smart space. Personal Ubiquit Comput, 17(6):1281–1293

Hupperich T, Löhr H, Sadeghi AR, Winandy M (2012) Flexible patient-controlled security for electronic health records. In: Proceedings of the 2nd ACM SIGHIT international health informatics symposium, ACM, pp 727–732

Intille SS, Larson K, Beaudin J, Tapia EM, Kaushik P, Nawyn J, McLeish TJ (2005) The placeLab: a live-in laboratory for pervasive computing research (video). In: Proceedings of PERVASIVE 2005 video program, May 2005

Isoda Y, Kurakake S, Nakano H (2004) Ubiquitous sensors based human behavior modeling and recognition using a spatio-temporal representation of user states. In: 18th international conference on advanced information networking and applications, AINA., 1:512–517

Jiang S, Cao Y, Iyengar S, Kuryloski P, Jafari R, Xue Y, Bajcsy R, Wicker S (2008) Carenet: an integrated wireless sensor networking environment for remote healthcare. In: Proceedings of the ICST 3rd international conference on Body area networks, ICST (Institute for Computer Sciences, Social-Informatics and Telecommunications Engineering), p 9

Juels A (2006) RFID security and privacy: A research survey. IEEE J Sel Areas Commun 24(2):381–394

Kasabov N (2007) Evolving connectionist systems. Springer

Khan J, Wei JS, Ringner M, Saal LH, Ladanyi M, Westermann F, Berthold F, Schwab M, Antonescu CR, Peterson C (2001) Classification and diagnostic prediction of cancers using gene expression profiling and artificial neural networks. Nature medicine 7(6):673–679

Kim E, Helal S, Cook DJ (2010) Human activity recognition and pattern discovery. Pervasive Comput IEEE 9(1):48–53

Koskela T, Väänänen-Vainio-Mattila K (2004) Evolution towards smart home environments: empirical evaluation of three user interfaces. Pers Ubiquit Comput 8(3–4):234–240

Kotz D, Avancha S, Baxi A (2009) A privacy framework for mobile health and home-care systems. In: Proceedings of the First ACM workshop on security and privacy in medical and home-care systems, ACM, pp 1–12

Kulkarni P, Ozturk Y (2011) mPHASiS: Mobile patient healthcare and sensor information system. J Netw Comput Appl 34(1):402–417

Le XHB, Di Mascolo M, Gouin A, Noury N (2008) Health smart home for elders-a tool for automatic recognition of activities of daily living. In: 30th annual international conference of the IEEE engineering in medicine and biology society EMBS. IEEE, pp 3316–3319

Lee JS, Su YW, Shen CC (2007) A comparative study of wireless protocols: bluetooth, UWB, ZigBee, and Wi-Fi. In: 33rd Annual conference of the IEEE on industrial electronics society. IECON, pp 46–51

Lee HJ, Lee SH, Ha KS, Jang HC, Chung WY, Kim JY, Chang YS, Yoo DH (2009) Ubiquitous healthcare service using Zigbee and mobile phone for elderly patients. Int J Med Inf 78(3):193–198

Li H, Zhang Q, Duan P (2008) A novel one-pass neural network approach for activities recognition in intelligent environments. 7th world congress on intelligent control and automation. WCICA, IEEE, pp 50–54

Lisboa PJ, Taktak AFG (2006) The use of artificial neural networks in decision support in cancer: a systematic review. Neural Netw 19(4):408–415

Lotfi A, Langensiepen C, Mahmoud S, Akhlaghinia M (2012) Smart homes for the elderly dementia sufferers: identification and prediction of abnormal behaviour. J Ambient Intell Human Comput 3(3):205–218

Luštrek M, Kaluža B (2009) Fall detection and activity recognition with machine learning. Informatica 33(2):197–204

Manley ED, Deogun JS (2007) Location learning for smart homes. In: 21st international conference on advanced information networking and applications workshops AINAW '07. 2:787–792

Mennicken S, Hofer J, Dey A, Huang EM (2014) Casalendar: a temporal interface for automated homes. In: CHI'14 extended abstracts on human factors in computing systems. ACM, pp 2161–2166

Messing R, Pal C, Kautz H (2009) Activity recognition using the velocity histories of tracked keypoints. In: IEEE 12th international conference on computer vision, pp 104–111

Mihailidis A, Boger JN, Craig T, Hoey J (2008) The COACH prompting system to assist older adults with dementia through handwashing: an efficacy study. BMC Geriat 8(1):28

Miskelly FG (2001) Assistive technology in elderly care. Age Ageing 30(6):455–458

Monk AF (2008) Simple, social, ethical and beautiful: requirements for uis in the home. In: Proceedings of the ninth conference on Australasian user interface-volume 76. Australian Comput Soc Inc, pp 3–9

Mozer MC (1998) The neural network house: an environment that adapts to its inhabitants. In: Proceedings of the American association for artificial intelligence

Murata N, Yoshizawa S, Amari SI (1994) Network information criterion-determining the number of hidden units for an artificial neural network model. IEEE Trans Neural Netw 5(6):865–872

Noury N, Hadidi T (2012) Computer simulation of the activity of the elderly person living independently in a health smart home. Comput Methods Programs Biomed 108(3):1216–1228

Ordonez FJ, de Iglesias JA, Toledo P, Ledezma A, Sanchis A (2013) Online activity recognition using evolving classifiers. Expert Syst Appl 40(4):1248–1255

Orpwood R, Gibbs C, Adlam T, Faulkner R, Meegahawatte D (2005) The design of smart homes for people with dementi a user-interface aspects. Univ Access Inf Soc 4(2):156–164

Orwat C, Graefe A, Faulwasser T (2008) Towards pervasive computing in health careA literature review. BMC Med Inf Decis Making 8(1):26

Patel SN, Reynolds MS, Abowd GD (2008) Detecting human movement by differential air pressure sensing in HVAC system ductwork: an exploration in infrastructure mediated sensing. In: Pervasive computing. Springer, pp 1–18

Patel M, Jianfeng W (2010) Applications, challenges, and prospective in emerging body area networking technologies. Wireless Commun IEEE 17(1):80–88

Portet F, Vacher M, Golanski C, Roux C, Meillon B (2013) Design and evaluation of a smart home voice interface for the elderly: acceptability and objection aspects. Pers Ubiquit Comput 17(1):127–144

Prossegger M, Bouchachia A (2014) Multi-resident activity recognition using incremental decision trees. In: Proceedings of the 3rd international conference on adaptive and intelligent systems ICAIS' 2014, pp 182–191

Quinlan JR (1986) Induction of decision trees. Mach Learn 1(1):81–106

Rantz M, Skubic M, Miller S, Krampe J (2008) Using technology to enhance aging in place. In: Smart homes and health telematics. Springer, pp 169–176

Ravi N, Dandekar N, Mysore P, Littman ML (2005) Activity recognition from accelerometer data. In: Association for the advancement of artificial intelligence (AAAI), vol 5. pp 1541–1546

Reeder B, Meyer E, Lazar A, Chaudhuri S, Thompson HJ, Demiris G (2013) Framing the evidence for health smart homes and home-based consumer health technologies as a public health intervention for independent aging: A systematic review. Int J Med Inf 82(7):565–579

Riboni D, Pareschi L, Radaelli L, Bettini C (2011) Is ontology-based activity recognition really effective? In: IEEE international conference on pervasive computing and communications workshops (PERCOM Workshops), IEEE, pp 427–431

Riboni D, Bettini C (2011) Cosar: hybrid reasoning for context-aware activity recognition. Pers Ubiquit Comput 15(3):271–289

Riedel DE, Venkatesh S, Liu W (2005) Spatial activity recognition in a smart home environment using a chemotactic model. In: Proceedings of the international conference on intelligent sensors, sensor networks and information processing conference, pp 301–306

Rivera-Illingworth F, Callaghan V, Hagras H (2005) A neural network agent based approach to activity detection in Am I environments. IEEE Int Workshop Intell Environ, pp v2:92–v2:92

Rivero-Espinosaa J, Iglesias-Péreza A, Gutiérrez-Dueñasa JA, Rafael-Paloub X (2013) Saapho: an aal architecture to provide accessible and usable active aging services for the elderly. ACM SIGACCESS Access Comput 107:17–24

Rocker C, Janse MD, Portolan N, Streitz N (2005) User requirements for intelligent home environments: a scenario-driven approach and empirical cross-cultural study. In: Proceedings of the 2005 joint conference on smart objects and ambient intelligence: innovative context-aware services: usages and technologies. ACM, pp 111–116

Rokach L, Maimon O (2005) Decision trees. In: Maimon O, Rokach L (eds) Data mining and knowledge discovery handbook. Springer, US 9:165–192

Sadri F (2011) Ambient intelligence. ACM Comput Surv 43(4):1–66

Salvador CH, de Carrasco MP, Mingo MG, Carrero AM, Montes JM, Martin LS, Cavero MA, Lozano IF, Monteagudo JL (2005) Airmed-cardio: a GSM and Internet services-based system for out-of-hospital follow-up of cardiac patients. IEEE Trans Inf Technol Biomed 9(1):73–85

Sarkar AM, Lee YK, Lee S (2010) ARHMAM: an activity recognition system based on hidden Markov minded activity model. In: Proceedings of the 4th international conference on uniquitous information management and communication, ACM, p 71

Smith P (2011) Comparisons between low power wireless technologies. US Patent CS-213199-AN

Sommerville I (2004) Software engineering. Pearson Addison Wesley

Suryadevara NK, Mukhopadhyay SC (2012) Wireless sensor network based home monitoring system for wellness determination of elderly. Sensors J IEEE 12(6):1965–1972

Sutton C, McCallum A (2006) An introduction to conditional random fields for relational learning. In: Introduction to statistical relational learning, pp 93–128

Tapia E, Intille S, Larson K (2004) Activity recognition in the home using simple and ubiquitous sensors. In: Ferscha A, Mattern F (eds) Pervasive computing, Springer, Berlin 3001(10):158–175

Tia G, Massey T, Selavo L, Crawford D, Bor-rong C, Lorincz K, Shnayder V, Hauenstein L, Dabiri F, Jeng J, Chanmugam A, White D, Sarrafzadeh M, Welsh M (2007) The advanced health and disaster aid network: a light-weight wireless medical system for triage. IEEE Trans Biomed Circuits Syst 1(3):203–216

Tompros S, Mouratidis N, Hrasnica H, Caragiozidis M (2009) A novel power line network architecture for managing the energy resources of the residential environment. In: IEEE international symposium on power line communications and its applications. ISPLC, pp 211–216

Trumler W, Bagci F, Petzold J, Ungerer T (2003) Smart doorplate. Pers Ubiquit Comput 7(3–4):221–226

Van Hoof J, Kort H, Rutten P, Duijnstee M (2011) Ageing-in-place with the use of ambient intelligence technology: perspectives of older users. Int J Med Inf 80(5):310–331

van Kasteren TL (2011) Activity recognition for health monitoring elderly using temporal probabilistic models. PhD thesis, Faculty of Science, University Van Amstrdam, Amstrdam, Netherlands

van Kasteren TL, Englebienne G, Krose BJ (2010) Activity recognition using semi-markov models on real world smart home datasets. J Amb Intell Smart Environ 2(3):311–325

van Kasteren TL, Gwenn Krose BJ (2011) Human activity recognition from wireless sensor network data: Benchmark and software. In: Activity recognition in pervasive pntelligent environments, Springer, pp 165–186

van Kasteren TL, Krose B (2007) Bayesian activity recognition in residence for elders. IET Conf Proc 3:209–212

van Kasteren TL, Noulas A, Englebienne G, Kröse B (2008) Accurate activity recognition in a home setting. In: Proceedings of the 10th international conference on Ubiquitous computing, pp 1–9

Viani F, Robol F, Polo A, Rocca P, Oliveri G, Massa A (2013) Wireless architectures for heterogeneous sensing in smart home applications: concepts and real implementation. Proc IEEE 101(11):2381–2396

Wiles JL, Jayasinha R (2013) Care for place: the contributions older people make to their communities. J Aging Stud 27(2):93–101

Wilson D Atkeson C (2004) Automatic health monitoring using anonymous, binary sensors. In: CHI workshop on keeping elders connected, Citeseer, pp 1719–1720

Wilson D, Atkeson C (2005) Simultaneous tracking and activity recognition (STAR) using many anonymous, binary sensors. Pervas Comput 3468:62–79

Wimo A, Winblad B, Jonsson L (2007) An estimate of the total worldwide societal costs of dementia in 2005. Alzheimer's Dement 3(2):81–91

Wongpatikaseree K, Ikeda M, Buranarach M, Supnithi T, Lim AO, Tan Y (2012) Activity recognition using context-aware infrastructure ontology in smart home domain. In: Knowledge, information and creativity support systems (KICSS), 2012 seventh international conference on, IEEE, pp 50–57

Wood A, Stankovic JA, Virone G, Selavo L, He Z, Cao Q, Doan T, Wu Y, Fang L, Stoleru R (2008) Context-aware wireless sensor networks for assisted living and residential monitoring. Netw IEEE 22(4):26–33

Yamazaki T (2006) Beyond the Smart Home. In: International conference on hybrid information technology ICHIT, vol 2. pp 350–355

Yamazaki T (2007) The ubiquitous home. Int J Smart Home 1(1):17–22

Ye J, Dobson S, McKeever S (2012) Situation identification techniques in pervasive computing: A review. Pervas Mobile Comput 8(1):36–66

Yousuf MS, Rizvi SZ, El-Shafei M (2008) Power line communications: an overview-Part II. 3rd international conference on information and communication technologies: from theory to applications. ICTTA, IEEE, pp 1–6

Yu-Ju L, Latchman HA, Minkyu L, Katar S (2002) A power line communication network infrastructure for the smart home. Wireless Commun IEEE 9(6):104–111

Zadeh LA (1965) Fuzzy sets. Inf Control 8(3):338–353

Zhaohui J, Lili L, Xiaowei H, Chunjie T (2011) Design of wearable home health care system with emotion recognition function. In: International conference on electrical and control engineering (ICECE), pp 2995–2998

Zwijsen SA, Niemeijer AR, Hertogh CMPM (2011) Ethics of using assistive technology in the care for community-dwelling elderly people: an overview of the literature. Aging Mental Health 15(4):419–427
Conflict of interest
The authors declare that they have no conflicts of interest.
About this article
Cite this article
Amiribesheli, M., Benmansour, A. & Bouchachia, A. A review of smart homes in healthcare. J Ambient Intell Human Comput 6, 495–517 (2015). https://doi.org/10.1007/s12652-015-0270-2
Received:

Accepted:

Published:

Issue Date:

DOI: https://doi.org/10.1007/s12652-015-0270-2
Keywords