Abstract
Many research works are concentrating in how to handle the opinion mining for English, Chinese and Japanese, etc. However, little work has been done on opinion mining for Cantonese which is a world-wide influential language with 70 million speakers. In this paper, we point out that instead of utilizing the Mandarin lexical database, it's necessary to construct a particular lexical database for Cantonese. Besides, we explore some Cantonese special written-tradition rules and incorporate them into the feature-based opinion summarization system framework. The experimental results show that our framework significantly outperform the traditional Mandarin sentiment analysis method using ICTCLAS.
This is a preview of subscription content, log in to check access.
Access options
Buy single article
Instant access to the full article PDF.
US$ 39.95
Price includes VAT for USA
Subscribe to journal
Immediate online access to all issues from 2019. Subscription will auto renew annually.
US$ 99
This is the net price. Taxes to be calculated in checkout.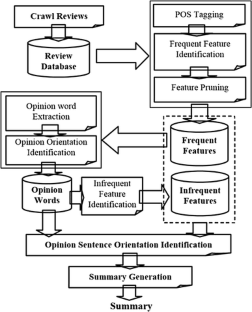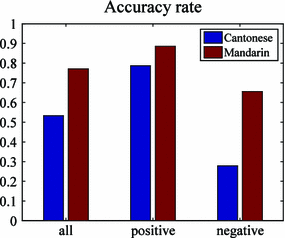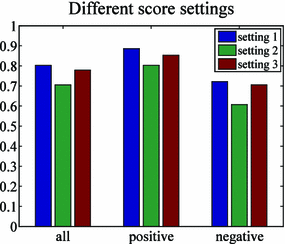 References
Blei DM, Ng AY, Jordan MI (2003) Latent dirichlet allocation. J Mach Learn Res 3:993–1022

Carenini G, Ng RT, Zwart E (2005) Extracting knowledge from evaluative text. In: Proceedings of the 3rd international conference on Knowledge capture, pp 11–18

Eddy SR (1996) Hidden markov models. Curr Opin Struct Biol 6:361–365

Guo H, Zhu H, Guo Z, Zhang X, Su Z (2009) Product feature categorization with multilevel latent semantic association. In: Proceedings of the 18th ACM conference on Information and knowledge management, pp 1087–1096

Hu M, Liu B (2004a) Mining and summarizing customer reviews. In: Proceedings of the tenth ACM SIGKDD international conference on Knowledge discovery and data mining, pp 168–177

Hu M, Liu B (2004b) Mining opinion features in customer reviews. AAAI 4:755–760

Hughes T, Ramage D (2007) Lexical semantic relatedness with random graph walks. EMNLP-CoNLL, pp 581–589

Lai HM (2004) Becoming Chinese American: a history of communities and institutions. Rowman Altamira

Lee L (1999) Measures of distributional similarity. In: Proceedings of the 37th annual meeting of the Association for Computational Linguistics on Computational Linguistics, pp 25–32

Lin D, Wu X (2009) Phrase clustering for discriminative learning. In: Proceedings of the Joint Conference of the 47th Annual Meeting of the ACL and the 4th International Joint Conference on Natural Language Processing of the AFNLP: vol 2, pp 1030–1038

Liu B, Hu M, Cheng J (2005) Opinion observer: analyzing and comparing opinions on the web. In: Proceedings of the 14th international conference on World Wide Web, pp 342–351

Loia V, Senatore S (2014) A fuzzy-oriented sentic analysis to capture the human emotion in Web-based content Knowledge-Based Systems 58:75–85

Mukherjee A, Liu B (2012) Aspect extraction through semi-supervised modeling. In: Proceedings of the 50th Annual Meeting of the Association for Computational Linguistics: Long Papers-vol 1, pp 339–348

Popescu A-M, Etzioni O (2007) Extracting product features and opinions from reviews. In: Natural language processing and text mining. Springer, New York, pp 9–28

Wang H, Lu Y, Zhai C (2010) Latent aspect rating analysis on review text data: a rating regression approach. In: Proceedings of the 16th ACM SIGKDD international conference on Knowledge discovery and data mining, pp 783–792

Yin P, Wang H, Zheng L (2012) Sentiment classification of Chinese online reviews: analysing and improving supervised machine learning. Int J Web Eng Technol 7:381–398

Zhai Z, Liu B, Xu H, Jia P (2011) Clustering product features for opinion mining. In: Proceedings of the fourth ACM international conference on Web search and data mining, pp 347–354

Zhang H-P, Yu H-K, Xiong D-Y, Liu Q (2003) HHMM-based Chinese Lexical Analyzer ICTCLAS. vol SIGHAN '03. Sapporo, Japan. doi:10.3115/1119250.1119280

Zhang Z, Ye Q, Li Y, Law R (2009) Sentiment classification of online Cantonese reviews by supervised machine learning approaches. Int J Web Eng Technol 5:382–397
Acknowledgments
This work is supported by National Natural Science Foundation of China (Grant no. 61300137); the Guangdong Natural Science Foundation, China (No. S2013010013836); the Fundamental Research Funds for the Central Universities, SCUT (No. 2014ZZ0035).
About this article
Cite this article
Chen, J., Huang, D.P., Hu, S. et al. An opinion mining framework for Cantonese reviews. J Ambient Intell Human Comput 6, 541–547 (2015). https://doi.org/10.1007/s12652-014-0237-8
Received:

Accepted:

Published:

Issue Date:
Keywords
Sentiment analysis

Cantonese

Opinion mining