Graphic abstract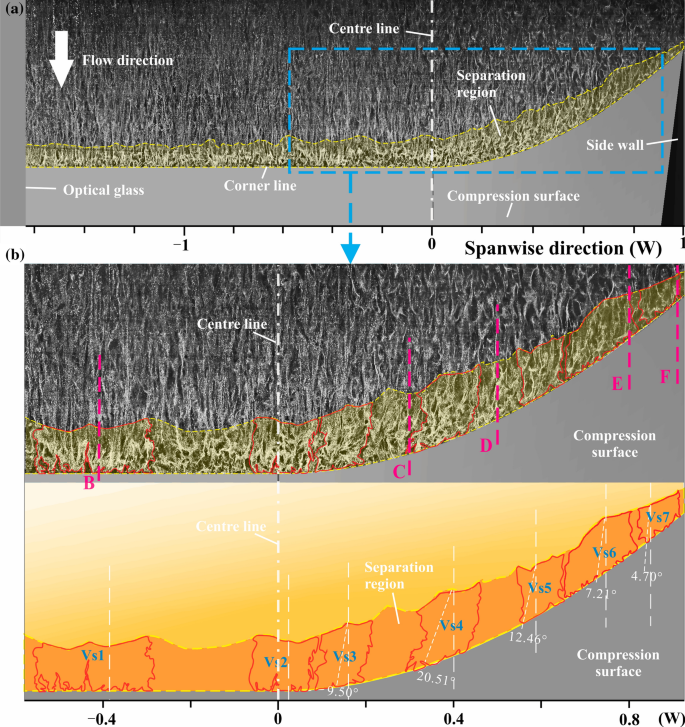 This is a preview of subscription content, log in to check access.
Access options
Buy single article
Instant access to the full article PDF.
US$ 39.95
Price includes VAT for USA
Subscribe to journal
Immediate online access to all issues from 2019. Subscription will auto renew annually.
US$ 99
This is the net price. Taxes to be calculated in checkout.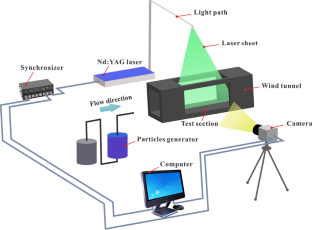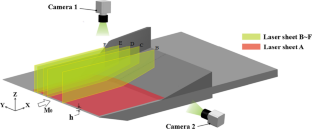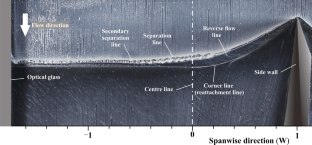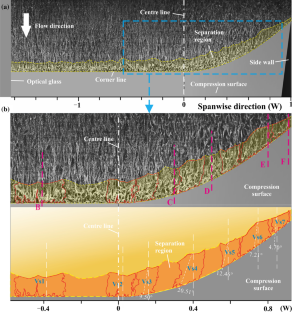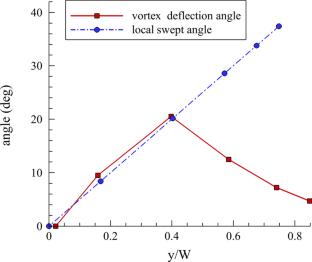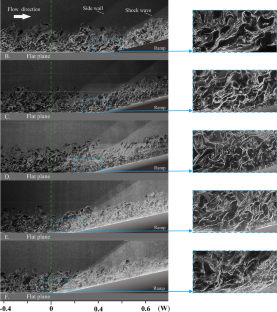 References
Babinsky H, Harvey JK (2011) Shock wave-boundary-layer interactions, vol 32. Cambridge University Press, Cambridge

Billig F, Kothari A (2000) Streamline tracing: technique for designing hypersonic vehicles. J Propul Power 16(3):465–471. https://doi.org/10.2514/2.5591

He G, Zhou J, Zhao YX (2018) Application of free interaction theory in swept shock wave/turbulent boundary layer interactions. J Vis 21(2):203–214

Knight DD, Horstman C, Bogdonoff S (1992) Structure of supersonic turbulent flow past a swept compression corner. AIAA J 30(4):890–896

Molder S, Szpiro EJ (1966) Busemann inlet for hypersonic speeds. J Spacecr Rockets 3(8):1172–1176

Sheng FJ, Tan HJ, Zhuang Y, Huang HX, Chen H, Wang WX (2018) Visualization of conical vortex and shock in swept shock/turbulent boundary layer interaction flow. J Vis 21(6):909–914

Smith MW, Smits AJ (1995) Visualization of the structure of supersonic turbulent boundary layer. Exp Fluids 18(4):288–302

Zhao YX, Yi SH, Tian LF, Cheng ZY (2009) Supersonic flow imaging via nanoparticles. Sci China Ser E: Technol Sci 52(12):3640–3648. https://doi.org/10.1007/s11431-009-0281-3

Zhuang Y, Tan HJ, Li X, Sheng FJ, Zhang YC (2018) Görtler-like vortices in an impinging shock wave/turbulent boundary layer interaction flow. Phys Fluids 30(6):061702. https://doi.org/10.1063/1.5034242

Zhuang Y, Tan HJ, Wang WX, Li X, Guo YJ (2019) Fractal features of turbulent/non-turbulent interface in a shock wave/turbulent boundary-layer interaction flow. J Fluid Mech. https://doi.org/10.1017/jfm.2019.299
Acknowledgments
This work is funded by the National Nature Science Foundation of P. R. China through Grant Nos. 51806102, 11532007 and the priority academic program development of Jiangsu higher education institutions.
Additional information
Publisher's Note
Springer Nature remains neutral with regard to jurisdictional claims in published maps and institutional affiliations.
About this article
Cite this article
Zhang, Y., Chen, L., Tan, H. et al. Visualization of curved swept shock wave/turbulent boundary layer interaction in supersonic flow. J Vis (2020). https://doi.org/10.1007/s12650-020-00692-5
Received:

Revised:

Accepted:

Published: