Abstract
The phase-averaged skin-friction analysis based on global luminescent oil film (GLOF) was conducted for periodically fluctuating unsteady phenomena at the frequency of approximately 150 Hz which is estimated based on Karman vortex shedding. An unsteady pressure transducer and a camera were synchronized, and the time-averaged and phase-averaged skin-friction fields were investigated. The time-series image pair data obtained by the camera were decomposed into eight intervals of a phase angle of \(\pi /4\) with synchronizing the signal of the unsteady pressure. The phase-averaged result shows the periodical pattern corresponding to the vortices structure generated from the edge of the test model which was not resolved by the time-averaged result. The phase-averaged processing was successfully applied to the GLOF measurement, and the results showed the detail information of skin friction at each phase.
Graphic abstract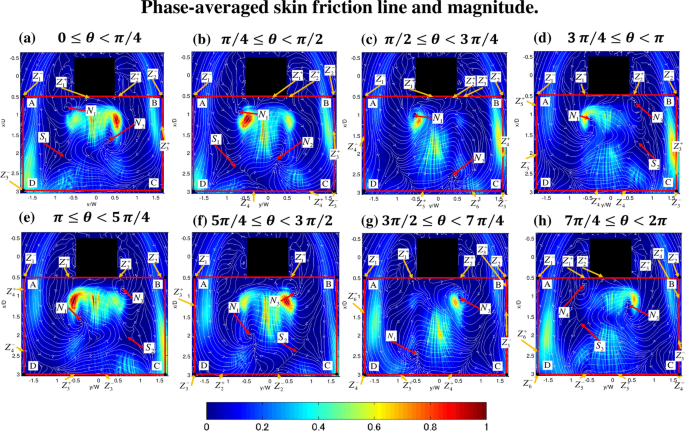 This is a preview of subscription content,
to check access.
Access this article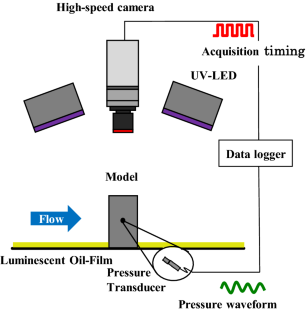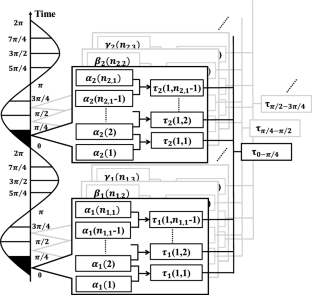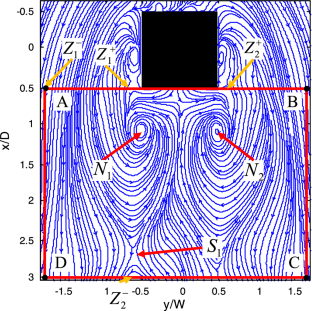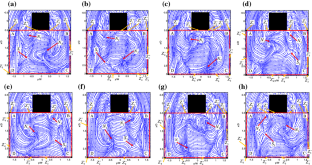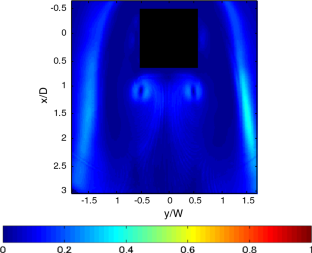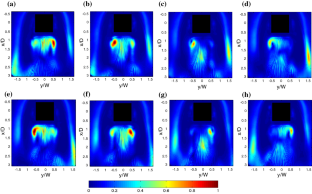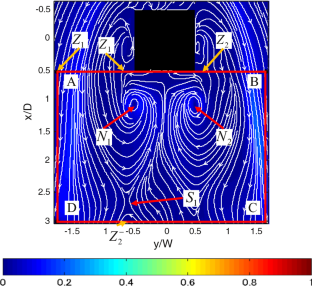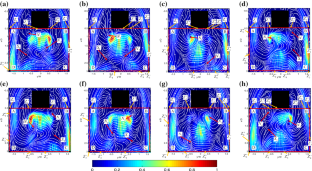 References
Brown JL, Naughton JW (1999) The thin oil-film equation. Tech Report No. NASA/TM-1999-208767, NASA, Washington, DC

Hanratty TJ, Campbell JA (1996) Measurement of wall shear stress fluid mechanics measurements. Richard J. Goldstein. Taylor & Francis, Washington DC, Chapter 9

Horn BK, Schunk BG (1981) Determining optical flow. Artif Intell 17(1–3):185–204. https://doi.org/10.1016/0004-3702(81)90024-2

Kakuta T, et al (2010) Imaging measurement of skin friction field around bluff body using luminescent oil film technique. In: Inter Sym F Visual, EXCO Daegu, Korea

Lee T et al (2018) Linear least-squares method for global luminescent oil film skin friction field analysis. Rev Sci Instrum 89:065106. https://doi.org/10.1063/1.5001388

Lee T et al (2019) Validation and unsteady analysis of global luminescent oil-film skin-friction measurement. Meas Sci Technol (MST). https://doi.org/10.1088/1361-6501/ab512a

Liu T, et al (2008) Global luminescent oil-film skin-friction meter. In: AIAA J, vol 46, pp 1–11

Liu T, Sullivan JP (1998) Luminescent oil-film skin-friction meter. In: AIAA J, vol 36, pp 1461–1465

Liu T et al (2011) Skin friction topology in a region enclosed by penetrable boundary. Exp Fluids 51:1549–1562

Meloy J, et al (2011) Experimental verification of a MEMS based skin friction sensor for quantitative wall shear stress measurement. In: AIAA P 2011, 3995

Naughton JW, Brown JL (1996) Surface interferometric skin-friction measurement technique. In: AIAA p 96, 2183

Naughton JW, Sheplak M (2002) Modern developments in shear-stress measurement. Prog Aerosp Sci 38:515–570

Plesniak M, Peterson S (2004) Wall shear stress measurements for conventional applications and biomedical flows. In: AIAA P 2004, 2301

Pozrikidis C (2016) Fluid dynamics: theory, computation, and numerical simulation. Springer, Berlin

Redia DC, Wilder MC (2001) Shear-sensitive liquid crystal coating method applied through transparent test surfaces. In: AIAA J, vol 39, no 1, pp 195–197

Wewengkang PN (2017) Experimental study of global luminescent oil-film (GLOF) skin-friction meter on delta wings. Master thesis

Winter KG (1977) An outline of the techniques available for measurement of skin friction in turbulent boundary layer. Prog Aerosp Sci 18:1–57
Additional information
Publisher's Note
Springer Nature remains neutral with regard to jurisdictional claims in published maps and institutional affiliations.
About this article
Cite this article
Lee, C., Lee, T., Nonomura, T. et al. Evaluating the applicability of a phase-averaged processing of skin-friction field measurement using an optical flow method. J Vis 23, 773–782 (2020). https://doi.org/10.1007/s12650-020-00667-6
Received:

Revised:

Accepted:

Published:

Issue Date:

DOI: https://doi.org/10.1007/s12650-020-00667-6
Keywords