Abstract
Dredged sediment, listed as waste according to European classification, is available in significant quantities. With the announced shortage of standard materials to supply civil engineering sector (specifically road construction domain), the beneficial use of these wastes could lead to better management of waste and optimize the use of standard materials. Dredged sediments consist of a mineral phase, an organic phase (in various forms) and a liquid phase (generally water). However, the presence of organic matter (OM) in sediment, even in small amounts, can affect its physical properties. The main objective of this study is to investigate the effects of the OM content on physical properties of dredged sediments. The physical parameters studied are considered as a key parameter in the field of road construction. To undertake this study, a specific procedure for samples preparation was developed. This procedure allows undertaking tests on samples ranging from 2.5 to 15% in terms of organic matter content. The results on the prospected properties show that the material classification in the field of road construction is almost unaffected.
This is a preview of subscription content, log in to check access.
Access options
Buy single article
Instant access to the full article PDF.
US$ 39.95
Price includes VAT for USA
Subscribe to journal
Immediate online access to all issues from 2019. Subscription will auto renew annually.
US$ 99
This is the net price. Taxes to be calculated in checkout.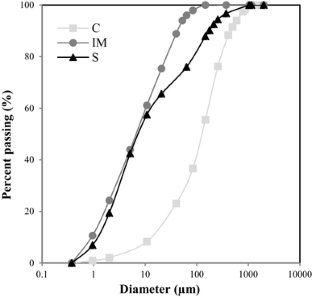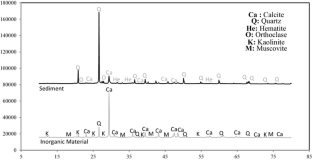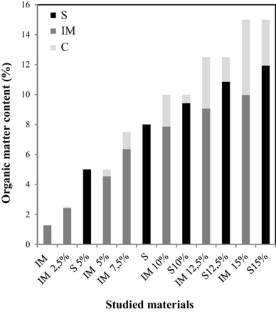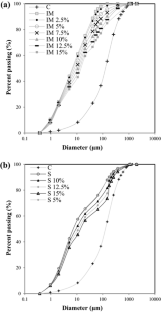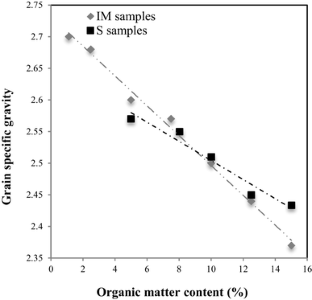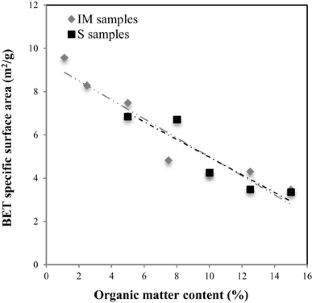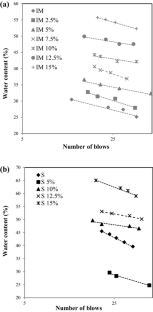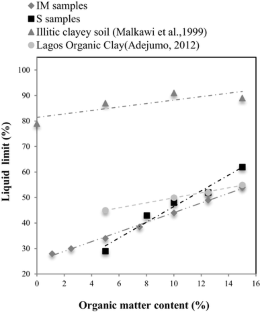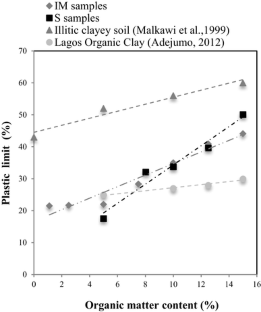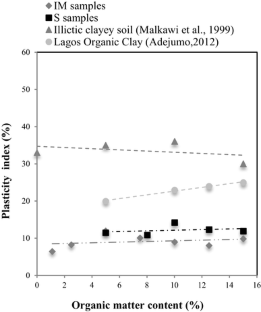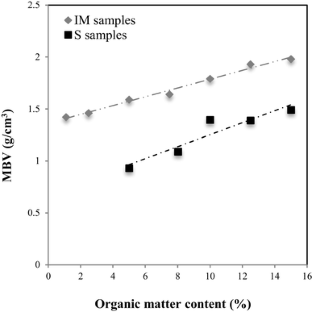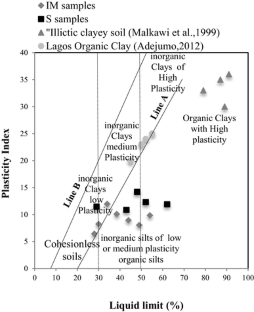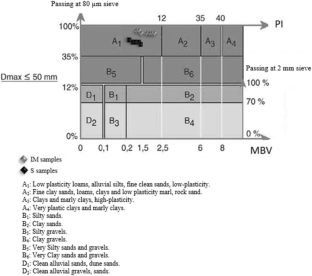 References
1.

Grandchamp, F., Sutton, G., Harrington, J., Belhadj, E., Mcheik, A., Masson, E., Lemière, B., Brakni, S.: CEAMaS project. Civil Engineering Applications for Marine Sediments. 4th International Symposium on Sediment Management (I2SM), Ferrara, Italy (2014)

2.

El Fadili, M., Messager, M.: Enquête Dragage 2011, Synthèse Des Données. CEREMA Edition, pp. 1–39 (2015)

3.

Fourcher, J.: Valorisation Des Déblais Sableux de Dragage Portuaire En France Métropolitaine. Final year project. ENTPE. 1–66 (2005)

4.

Zentar, R., Abriak, N.-E., Dubois, V.: Effects of salts and organic matter on atterberg limits of dredged marine sediments. Appl. Clay Sci. 42, 391–397 (2009)

5.

Zentar, R., Wang, D., Abriak, N.-E., Benzerzour, M., Chen, W.: Utilization of siliceous–aluminous fly ash and cement for solidification of marine sediments. Constr. Build. Mater. 35, 856–863 (2012)

6.

Said, I., Missaoui, A., Lafhaj, Z.: Reuse of Tunisian marine sediments in paving blocks: factory scale experiment. J. Clean. Prod. 102, 66–77 (2015)

7.

Wang, D., Zentar, R., et Abriak, N.-E.: Interpretation of compression behavior of structured and remolded marine soils. J. Mater. Civ. Eng. 28(6): 04016005 (2016). https://doi.org/10.1061/(ASCE)MT.1943-5533.0001503

8.

Wang, L., Yeung, T.L.K., Lau, A.Y.T., Tsang, D.C.W., Poon, C.-S.: Recycling contaminated sediment into eco-friendly blocks by a combination of binary cement and carbon dioxide curing. J. Clean. Prod. 164, 1279–1288 (2017)

9.

Wang, D., Zentar, R., et Abriak, N.-E.: Temperature-accelerated strength development in stabilized marine soils as road construction materials. J. Mater. Civ. Eng. 29(5), 04016281 (2017). https://doi.org/10.1061/(ASCE)MT.1943-5533.0001778

10.

Wang, D., Zentar, R., et Abriak, N.-E.: Durability and swelling of solidified/stabilized dredged marine soils with Class-F Fly ash, cement, and lime. J. Mater. Civ. Eng. 30(3), 04018013 (2018). https://doi.org/10.1061/(ASCE)MT.1943-5533.0002187

11.

Mymrin, V., Stella, J.C., Scremim, C.B., Roberto, C.Y., Pan, R.C.Y., Sanches, F.G., Alekssev, K., Pedroso, D.E., Molinetti, A., Fortini, O.M.: Utilization of sediment dredged from marine ports as principal component of composite material. J. Clean. Prod. 142, 4041–4049 (2017)

12.

UNPG: Carrières & Granulats à l'horizon 2030. Edition UNPG (2011)

13.

Casagrande, A.: Classification and identification of soils. Trans. ASCE 113, 901–991 (1948)

14.

Pusch, R., Influence of organic matter on the geotechnical properties of clays. In the synopsis and summaries from National Swedish Building Research reports, Stockholm, Sweden (1973)

15.

Rashid, M.A., Brown, J.D.: Influence of marine organic compounds on the engineering properties of a remolded sediment. Eng. Geol. 9, 141–154 (1975)

16.

Bennett, R.H., Bryant, W.R., Keller, G.H.: Clay Fabric and Geotechnical Properties of Selected Submarine Sediment Cores from the Mississippi Delta. NOAA. Professional paper No. 9. US. Department of commerce/NOAA/ERL (1977)

17.

Bennett, R.H., Linda Lehman, L., Hulbert, M.H., Harvey, G.R., Bush, S.A., Forde, E.B., Crews, P., Sawyer, W.B.: Interrelationships of organic carbon and submarine sediment geotechnical properties. Mar. Geotechnol. 6, 61–98 (1985)

18.

Keller, G.: Organic matter and the geotechnical properties of submarine sediments. Geo-Mar. Lett. 2, 191–198 (1982)

19.

Smith, C.W., Hadas, A., Dan, J., Koyumdjisky, H.: Shrinkage and Atterberg limits in relation to other properties of principal soil types in Israel. Geoderma 35, 47–67 (1985)

20.

Booth, J.S., Dahl, A.G.: A note on the relationships between organic matter and some geotechnical properties of marine sediment. Mar. Geotechnol. 6, 281–297 (1986)

21.

Lee, H., Kayen, R., McArthur, W.: Consolidation, Triaxial shear-strength, and index-property characteristics of organic-rich sediment from the peru continental margin: results from Leg 1121, The Ocean Drilling Program. Sci. Results 112, 638–651 (1990)

22.

Malkawi, H., Alawneh, A., Abu-Safaqah, O.: Effects of organic matter on the physical and the physicochemical properties of an illitic soil. Appl. Clay Sci. 14, 257–278 (1999)

23.

Pupal, A.J., Pokala, S.P., Intharasombat, N., Williammee, R.: Effects of organic matter on physical, strength, and volume change properties of compost amended expansive clay. J. Geotech 133, 1449–1461 (2007)

24.

Olgun, M., Yildiz, M.: Effect of organic fluids on the geotechnical behavior of a highly plastic clayey soil. Appl. Clay Sci. 48, 615–621 (2010)

25.

Adejumo, T.E.: Effect of organic content on compaction and consolidation characteristics of lagos organic clay. Electron. J. Geotech. Eng. 17, 2201–2211 (2012)

26.

Moradi, S.: Impacts of organic carbon on consistency limits in different soil textures. IJACS 5, 1381–1388 (2013)

27.

Ling-Ling, Z., Zhen-Shun, H., Wang, C., Yang, Z.-Z.: Experimental study on physical properties of clays with organic matter soluble and insoluble in water. Appl. Clay Sci. 132, 660–667 (2016)

28.

Stanchi, S., Catoni, M., D'amico, M.E., Falsone, G., Bonifacio, E.: Liquid and plastic limits of clayey, organic c-rich mountain soils: role of organic matter and mineralogy. Catena 151, 238–246 (2017)

29.

Van Bemmelen, J.M.: Über die Bestimmung des Wassers, des Humus, des Schwefels, der in den colloïdalen Silikaten gebundenen Kieselsäure, des Mangans u. s. w. im Ackerboden. Die Landwirthschaftlichen Versuchs-Stationen 37, 279–290 (1890)

30.

Walkley, A., Black, I.A.: An examination of Degtjareff method for determining soil organic matter and a proposed modification of the chromic acid titration method. Soil Sci. 37, 29–37 (1934)

31.

Seybold, C.A., Elrashidi, M.A., Engel, R.J.: Linear regression models to estimate soil liquid limit and plasticity index from basic soil properties. Soil Sci. 173, 25–34 (2008)

32.

Huang, P.-T., Patel, M., Santagata, M.C., Bobet, A.: Classification of organic soils. Report no. FHWA/IN/JTRP-2008/2 (2009)

33.

ISO 13320: Particle size analysis—laser diffraction methods (2009)

34.

NF EN 12880: Characterization of sludges—determination of dry residue and water content (2000)

35.

XP P 94-047: Sols: reconnaissance et essais—Détermination de la teneur pondérale en matières organiques d'un matériau—Méthode par calcination (1998)

36.

NF P94-054: Sols: reconnaissance et essais—Détermination de la masse volumique des particules solides des sols—Méthode du pycnomètre à eau (1991)

37.

NF P94-068: Soils: investigation and testing. Measuring of the methylene blue adsorption capacity of à rocky soil. Determination of the methylene blue of à soil by means of the stain test (1998)

38.

XP CEN ISO/TS 17892-12: Geotechnical investigation and testing—Laboratory testing of soil Part 12: determination of Atterberg limits (2005)

39.

ISO 9277: Determination of the specific surface area of solids by gas adsorption—BET method (2010)

40.

NBN EN 1744-1 + A1: Essais visant à déterminer les propriétés chimiques des granulats—Partie 1: Analyse chimique (2013)

41.

McDonald, W.: Influence of organic matter on the geotechnical properties and consolidation characteristics of Northern Oregon continental slope sediments. M.S. Thesis, Oregon State University (1983)

42.

Jain, V.K., Mahabir, D., Chitra, R.: Correlation of plasticity index and compression index of soil. Int. J. Innov. Eng. Technol. 5(3), 263–270 (2015)

43.

Otçu, N.U., Uzundurukan, S., Kaplan, S.: Determination of the plasticity index of soils with fine-grained soils using methylene blue test. J. Geosci. Environ. Prot. 05(3), 165–181 (2017)

44.

GTR: Guide technique pour la réalisation des remblais et des couches de forme. SETRA (2000)

45.

American Association of State Highway and Transportation Officials: AASHTO engineering classification of soil (1982)
Acknowledgements
The authors are grateful to Les Hauts-de-France region for their financial support to the action 3: impacts of organic matter in the framework of industrial chair ECOSED.
Ethics declarations
Conflict of interest
On behalf of all authors, the corresponding author states that there is no conflict of interest.
About this article
Cite this article
Hamouche, F., Zentar, R. Effects of Organic Matter on Physical Properties of Dredged Marine Sediments. Waste Biomass Valor 11, 389–401 (2020). https://doi.org/10.1007/s12649-018-0387-6
Received:

Accepted:

Published:

Issue Date:
Keywords
Organic matter

Dredged sediments

Valorization

Physical properties