Abstract
Onchocerca gibsoni subcutaneous nodules in four cross bred Jersey cows aged 5–6 years brought for post mortem with calcified and caseated skin nodules in the lateral flank region is reported. Examination and dissection of these nodules revealed that they were "worm nests" of Onchocerca sp. of filarid nematodes. The worm nests were carefully dissected and filarid worms were extracted out. Multiple numbers of worms were recovered from each nodule ranging from 15 to 20. Female worms were found inside the worm nests and were found to be filled with microfilariae. The nodules weighed 2–3 g. Based on the morphological features the worms were identified as O. gibsoni.
This is a preview of subscription content, log in to check access.
Access options
Buy single article
Instant access to the full article PDF.
US$ 39.95
Price includes VAT for USA
Subscribe to journal
Immediate online access to all issues from 2019. Subscription will auto renew annually.
US$ 99
This is the net price. Taxes to be calculated in checkout.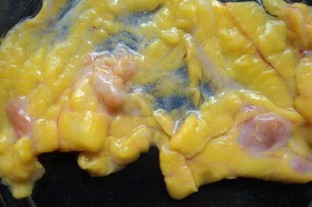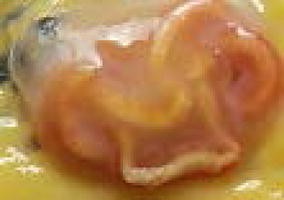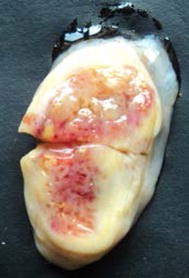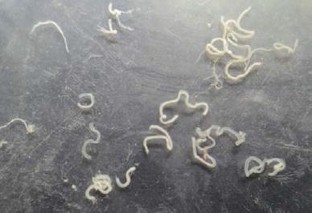 References
Balachandran C, Pazhanivel N, Vairamuthu S, Raman M, Sreekumar C, Manohar BM (2005) Pathological changes in concurrent Onchocerca gibsoni and Onchocerca armillata infestation in a Cow. Indian J Vet Pathol 29(2):131–132

Beveridge I, Kummerow EL, Wilkinson P (1980) Observations on Onchocerca gibsoni and nodule development in naturally-infected cattle in Australia. Tropenmed Parasitol 31(1):75–81

Ladds PW, Nitisuwirjo S, Goddard ME (1979) Epidemiological and gross pathological studies of Onchocerca gibsoni infection in cattle. Aust Vet J 55(10):455–462

Levine ND (1980) Nematode parasites of domestic animals and man, 2nd edn. Minnesota Burgess Publishing Company, New York, pp 360–365

Soulsby EJL (1982) Helminths, arthropods and protozoa of domesticated animals, 7th edn. Balliere Tindall, London, pp 323–324

Taylor MA, Coop RL, Wall RL (2015) Veterinary parasitology, 4th edn. Wiley, London, pp 127–128
About this article
Cite this article
Bino Sundar, S.T., Dhivya, B., Jyothimol, G. et al. Incidence of Onchocerca gibsoni in subcutaneous nodules of cross bred Jersey cows: case report. J Parasit Dis 41, 473–475 (2017). https://doi.org/10.1007/s12639-016-0831-0
Received:

Accepted:

Published:

Issue Date:
Keywords
Onchocerca gibsoni

Skin nodules

Worm nest

Cross bred cows