Abstract
The present study is related to Dipylidium caninum infection in dogs. Three dogs about 1 year of age with the history of scooting behaviour and passing diarrhoeic stool containing white specks were presented before the clinicians. Physical examination of dogs revealed flea infestation and faecal examination revealed the presence of gravid segments, which were confirmed microscopically to be of cestode, D. caninum. Dogs were treated with Praziquantel@5 mg/kg body wt. orally. Dogs showed marked recovery post treatment. On re-examination after a week, faeces were found negative for any parasitic eggs/gravid segments.
Access options
Buy single article
Instant access to the full article PDF.
US$ 39.95
Tax calculation will be finalised during checkout.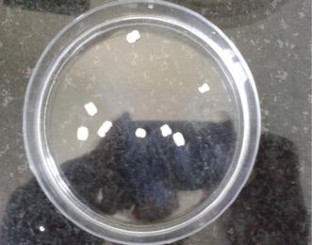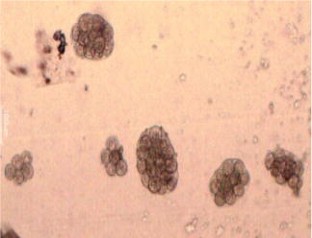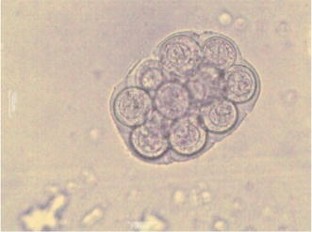 References
Deka DK, Choudhary S (1994) Incidence of helminth infection in dogs in Lakhimpur district of Assam. J Assam Vet Counc 4:58–59

Kumar GM, Sahai BN (1972) A note on the incidence of helminth infections in dogs at Patna, Bihar. Indian Vet J 49:79–82

Narasimham MV, Panda P, Mohanty I, Sahu S, Padhi S, Dash M (2013) Dipylidium caninum infection in a child: a rare case report. Indian J Med Microbiol 31(1):82–84

Ramana KV, Rao SD, Rao R, Mohanty SK, Wilson CG (2011) Human dipylidiasis: a case report of Dipylidium caninum infection from Karimnagar. Online J Health Allied Sci 10(2):28

Sahai BN (1969) A survey of the helminth parasites of stray dogs in and around Bareilly, Uttar Pradesh. Indian Vet J 49:734

Soulsby EJL (1982) Helminths, arthropods and protozoa of domesticated animals, 7th edn. Bailliere Tindall, London, pp 763–766

Taylor MA, Coop RL, Wall RL (2007) Veterinary parasitology, 3rd edn. Wiley-Blackwell, Oxford, pp 373–375

Yasuda F, Hashiguchi J, Nishikawa H, Watanabe S (1971) Studies on the life history of Dipylidium caninum (Linnaeus 1758). Bull Nippon Vet Zootech Coll 17:27–32
About this article
Cite this article
Saini, V.K., Gupta, S., Kasondra, A. et al. Diagnosis and therapeutic management of Dipylidium caninum in dogs: a case report. J Parasit Dis 40, 1426–1428 (2016). https://doi.org/10.1007/s12639-015-0706-9
Received:

Accepted:

Published:

Issue Date:
Keywords
Dog

Dipylidium caninum

Gravid segments

Dog flea