Abstract
Two mongrel dogs aged between 7 and 9 months in a same house were presented to the clinics with a history of chronic dermatitis associated with pruritus. Clinical examination revealed presence of primary and secondary skin lesions on the face, around the ears, chin, neck, fore limbs and lateral abdomen. Examination of skin scrapings revealed Demodex cornei (majority) and D. canis (minority) in both the dogs. By using hair pluck examination D. canis were detected and by tape impression smears examination large number of adult short-tail Demodex mites were found. D. cornei was identified by based on the morphological characters including short opisthosoma with blind and round terminal end. Mean length of total body, opisthosoma of both types of the mites were differed statistically significant (P < 0.01) but gnathosoma and podosoma did not differ significantly (P > 0.05). Dogs were treated with daily oral ivermectin @ 500 μg/kg/day, external application of amitraz along with supportive therapy. After completion of 45 days of therapy dogs were recovered completely without any side effects.
Access options
Buy single article
Instant access to the full article PDF.
USD 39.95
Price includes VAT (USA)
Tax calculation will be finalised during checkout.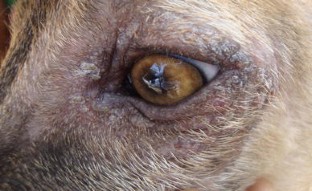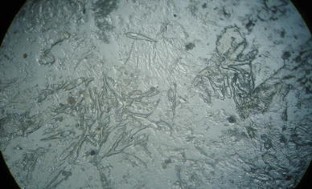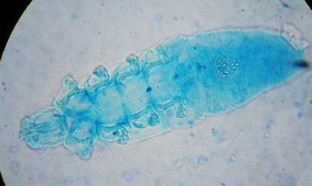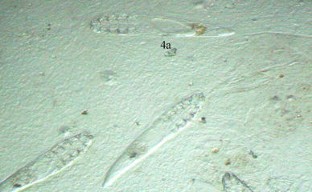 References
Chesney CJ (1999) Short form of Demodex species mite in the dog: occurrence and measurements. J Small Anim Pract 40(2):58–61

Desch CE, Hillier A (2003) Demodex injai: a new species of hair follicle mite (Acari: Demodecidae) from the domestic dog (Canidae). J Med Entomol 40(2):146–149

Gortel K (2006) Update on canine demodicosis. Vet Clin Small Anim 36:229–241

Hillier A, Desch CE (1997) A new species of Demodex mite in the dog: a case report. Annual Members Meeting of the American Academy of Veterinary Dermatology and the American College of Veterinary Dermatology Nashville, Tennessee, pp 118–119

Lopez R, Reyero D, Banson (2011) First report of canine demodicosis by short-bodied Demodex mite in Spain Rev. Inbero-Latinoam. Parasitology 70(2):219–224

Mason KV (1993) A new species of Demodex mite with D. canis causing canine demodecosis: a case report. Annual Member's Meeting of the American Academy of Veterinary Dermatology and the American College of Veterinary Dermatology, San Diego, p 92

Patterson S (2008) Manual of skin diseases of dog and cat, vol 2nd. Blackwell Publishing, Oxford, p 355

Rosenkrantz W (2008) Cutaneous cytology: a quick review of an indispensable test. In: A supplement to Veterinary Medicine. June-1, pp. 20–21

Scarff D (1988) Morphological differences in Demodex spp. In: Proocedings of the fifth annual congress of the European society of veterinary dermatology. ECVD–ESVD, London, p 23

Scott DW, Miller WM, Griffin CE (2001) Parasitic skin diseases. In: Di Berardino C (ed) Muller and Kirk's small animal dermatology, 6th edn. W.B. Saunders Company, Philadelphia, pp 423–516

Tamura Y, Kawamura Y, Inoue I, Ishino S (2001) Scanning electron microscopy description of a new species of Demodex canis spp. Vet Dermatol 12:275–278

Tater KC, Patterson AP (2008) Canine and feline demodicosis. Vet Med 103(8):444–461
About this article
Cite this article
Sivajothi, S., Sudhakara Reddy, B. & Rayulu, V.C. Demodicosis caused by Demodex canis and Demodex cornei in dogs. J Parasit Dis 39, 673–676 (2015). https://doi.org/10.1007/s12639-013-0405-3
Received:

Accepted:

Published:

Issue Date:
Keywords
Demodicosis

Demodex cornei
Demodex canis

Dogs