Zusammenfassung
Die osteotomierende Genioplastik in Verbindung mit einer Septorhinoplastik bewährt sich als standardisierter Simultaneingriff zur ganzheitlichen Profilkorrektur. Sowohl für den Operateur als auch für den Patienten geht die Kombination beider Eingriffe mit nennenswerten Vorteilen einher. Geübte Operateure benötigen in der Regel weniger als 2 h für die Durchführung des Simultaneingriffs, der zudem in vielen Fällen ambulant erfolgen kann. Über die bekannten Risiken der jeweiligen Einzeleingriffe hinaus konnten keine zusätzlichen Komplikationen oder Risiken festgestellt werden, die auf die Kombination beider Eingriffe zurückzuführen wären. Die beschriebene Kombinationsoperation ist ggf. auch mit weiteren Interventionen, beispielsweise einem Facelift, gleichzeitig durchführbar.
Abstract
Osteotomic genioplasty in conjunction with septorhinoplasty has proven to be a successful standardized simultaneous intervention for holistic profile correction. Numerous advantages are associated with the simultaneous intervention both for surgeons and patients. Experienced surgeons typically require less than 2 h for the simultaneous genioplasty and septorhinoplasty intervention, which can also take place on an outpatient basis in many cases. In addition to the known risks for each separate intervention, no further risks could be detected which could probably be attributed to the simultaneous nature of the procedure. The simultaneous intervention described can possibly be combined with other interventions, such as a facelift.
Access options
Buy single article
Instant access to the full article PDF.
US$ 39.95
Tax calculation will be finalised during checkout.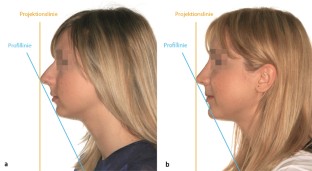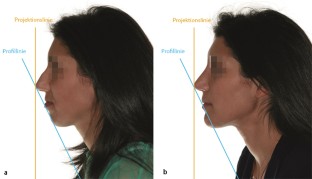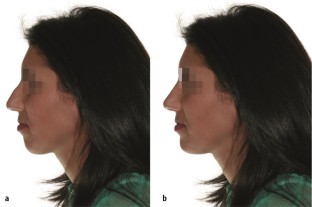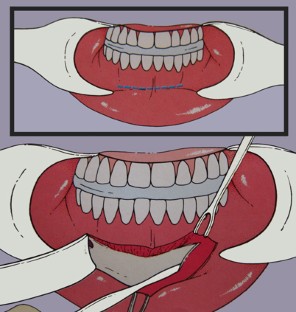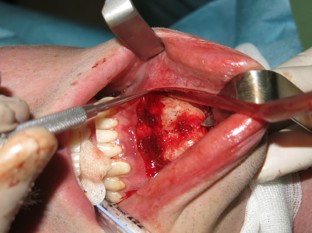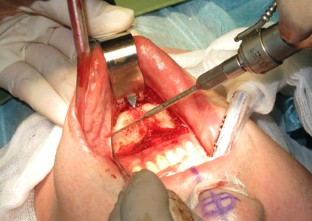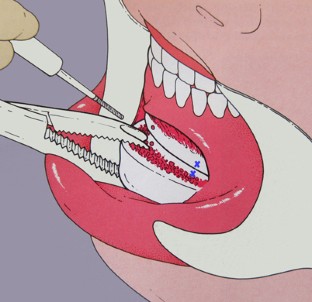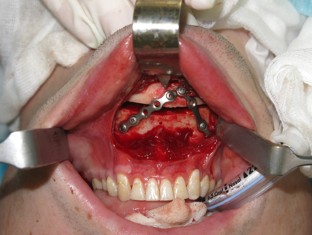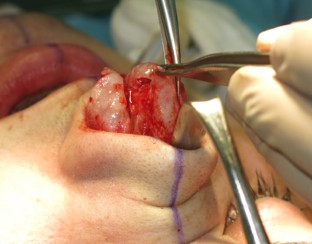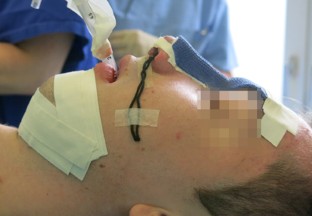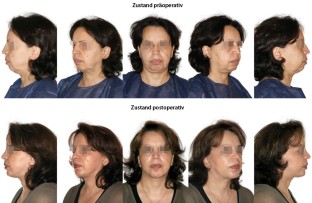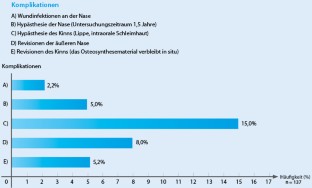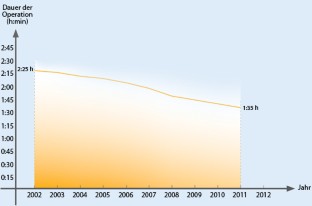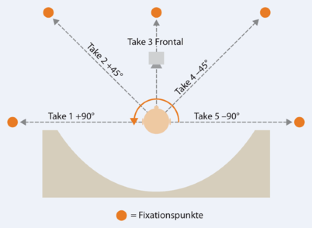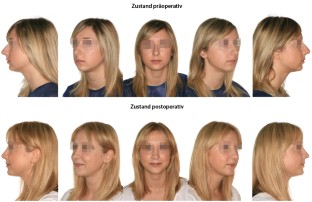 Literatur
1.

Edelmann PJ (2012) Methode und Wirkungsweise der Genioplastik. Face 4:30–34

2.

Zoeller EJ (2012) Geleitwort. In: Siessegger M (Hrsg) Vorher-Nachher-Bilder in der Plastischen und Ästhetischen Chirurgie. E-Book. http://www.vorher-nachher-bilder.de

3.

Siessegger M (2012) Vorher-Nachher-Bilder in der Plastischen und Ästhetischen Chirurgie. E-Book. http://www.vorher-nachher-bilder.de
Einhaltung der ethischen Richtlinien
Interessenkonflikt. M. Siessegger und J.E. Zöller geben an, dass kein Interessenkonflikt besteht. Alle Patienten, die über Bildmaterial oder anderweitige Angaben innerhalb des Manuskripts zu identifizieren sind, haben hierzu ihre schriftliche Einwilligung gegeben. Im Fall von nichtmündigen Patienten liegt die Einwilligung eines Erziehungsberechtigten oder des gesetzlich bestellten Betreuers vor. Der Beitrag enthält keine Studien an Menschen oder Tieren.
About this article
Cite this article
Siessegger, M., Zöller, J. Simultane osteotomierende Genioplastik und Septorhinoplastik. J. f. Ästhet. Chirurgie 7, 133–141 (2014). https://doi.org/10.1007/s12631-014-0315-y
Schlüsselwörter
Kinn

Nase

Chirurgie, plastisch

Behandlungsergebnis

Dokumentation
Keywords
Chin

Nose

Surgery, plastic

Treatment outcome

Documentation