Zusammenfassung
Im Rahmen von Untersuchungen im Bereich der Attraktivitätsforschung lässt sich mithilfe von Morphing-Software ein Prototyp des attraktiven Frauengesichts erstellen. Dieses Gesicht ist das Ergebnis eines Konsens bezüglich bestimmter Attraktivitätsmerkmale wie braunere Haut, schmaleres Gesicht, längere Wimpern, höhere Wangenknochen, schmalere Nase, vollere Lippen etc., die "harmonisch" zusammenspielen. Als besonders attraktiv bewertete Frauengesichter folgen dem sog. Kindchenschema. Diese Phänomene können mit der Entwicklungsgeschichte des Menschen erklärt werden: Jugendliche und gesunde Frauen wurden von Männern schon immer als für die Fortpflanzung besonders geeignete Partnerinnen bevorzugt. Seit Jahrtausenden versuchen Frauen deshalb, diese Jugendmerkmale zu betonen: sei es durch das Färben der Haare, Verlängern der Wimpern, Betonen der Augen, Zupfen der Augenbrauen oder Entfernung der Körperbehaarung. Die ästhetische Chirurgie eröffnet seit einiger Zeit immer mehr Möglichkeiten in diesem Sinn; sie wird zunehmend genutzt und akzeptiert. Es findet ein Normen- und Wertewandel statt, der in Zukunft dazu führen wird, dass chirurgische Schönheitsmaßnahmen als selbstverständlich angesehen und ihre Nutzung mit einem höheren Sozialprestige verbunden sein werden.
Abstract
As part of analysis in the field of research into attractiveness, a morphing software is able to generate a prototype of the attractive female face. The face is the result of a consensus on particular features of attractiveness such as darker skin tone, slim face, long eyelashes, high cheek-bones, narrow nose, full lips, etc., which work together harmoniously. Those female faces evaluated as particularly attractive correspond to the scheme of childlike characteristics. This phenomenon can be explained by the evolutionary history of man: youthful and healthy women have always been preferred by men as more suitable partners for reproduction. For thousands of years, therefore, women have attempted to emphasise the characteristics of youth: be it by colouring hair, lengthening eyelashes, emphasising eyes, plucking eyebrows or removing body hair. For some time now, aesthetic surgery has been offering new opportunities in this direction, and is increasingly used and accepted. A change in norms and values is under way that will lead in the future to aesthetic surgery being seen as a matter of course, the use of which will be associated with greater social prestige.
Access options
Buy single article
Instant access to the full article PDF.
US$ 39.95
Tax calculation will be finalised during checkout.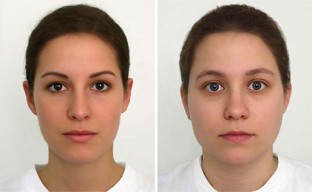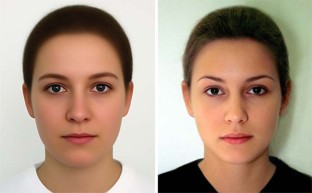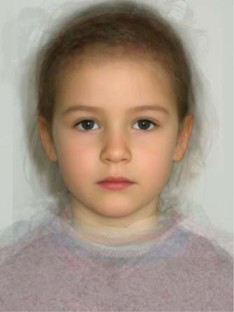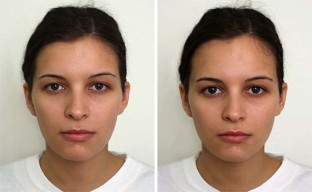 Literatur
1.

Cunningham MR, Roberts AR, Barbee AP et al (1995) Their ideas of beauty are, on the whole, the same as ours: Consistency and variability in the cross-cultural perception of female physical attractiveness. J Pers Soc Psychol 68:261

2.

Perrett DI, Emery NJ (1994) Understanding the intentions of others from visual signals: Neurophysiological evidence. Cahiers de Psychologie Cognitive/Current Psychology of Cognition 13:683

3.

Zebrowitz LA (1997) Reading faces: Window to the soul? Westview Press, Boulder, Colorado

4.

Langlois JH, Kalakanis L, Rubenstein AJ et al (2000) Maxims or myths of beauty? A meta-analytic and theoretical review. Psychol Bull 126:390

5.

Perrett DI, May KA, Yoshikawa S (1994) Facial shape and judgments of female attractiveness. Nature 368:239

6.

Johnston VS, Franklin M (1993) Is beauty in the eye of the beholder? Ethol Sociobiol 14:183

7.

Cunningham MR (1986) Measuring the physical in physical attractiveness: Quasi-experiments on the sociobiology of female facial beauty. J Pers Soc Psychol 50:925

8.

Langlois JH, Roggman LA (1990) Attractive faces are only average. Psychol Sci 1:115

9.

Langlois JH, Roggman LA, Musselman L (1994) What is average and what is not average about attractive faces? Psychol Sci 5:214

10.

Valentine T, Darling S, Donnelly M (2004) Why are average faces attractive? The effect of view and averageness on the attractiveness of female faces. Psychon Bull Rev 11:482

11.

Rhodes G, Sumich A, Byatt G (1999) Are average facial configurations attractive only because of their symmetry? Psychol Sci 10:52

12.

Rhodes G, Yoshikawa S, Clark A et al (2001) Attractiveness of facial averageness and symmetry in non-western cultures: in search of biologically based standards of beauty. Perception 30:611

13.

Rhodes G (2006) The evolutionary psychology of facial beauty. Annu Rev Psychol 199

14.

Lorenz K (1943) Die angeborenen Formen möglichen Verhaltens. Z Tierpsychol 5:235

15.

Jones D (1995) Sexual selection, physical attractiveness and facial neoteny: Cross-cultural evidence and implications. Curr Anthropol 36:723

16.

Perrett DI, Lee KJ, Penton-Voak I et al (1998) Effects of sexual dimorphism on facial attractiveness. Nature 394:884

17.

Koehler N, Simmons LW, Rhodes G, Peters M (2004) The relationship between sexual dimorphism in human faces and fluctuating asymmetry. Proc Biol Sci 271:S233

18.

Buss D (1989) Sex differences in human mate preferences: Evolutionary hypotheses tested in 37 cultures. Behav Brain Sci 12:1

19.

Buss DM (1992) Mate preference mechanisms: Consequences for partner choice and intrasexual competition, in The adapted mind. Evolutionary psychology and the generation of culture, In: Barkow JH, Cosmides L, Tooby J (eds) Oxford University Press, Oxford, pp 249

20.

Enlow DH (1989) Handbuch des Gesichtswachstums. Berlin Quintessenz

21.

Thornhill R, Gangestad SW (1993) Human facial beauty: Averageness, symmetry and parasite resistance. Hum Nat 4:237

22.

Thornhill R, Gangestad SW (1999) Facial attractiveness. Trends Cogn Sci 3:452

23.

Buss DM (1995) Evolutionary psychology: A new paradigm for psychological science. Psychol Inq 6:1

24.

Buss DM (1988) The evolution of human intrasexual competition: tactics of mate attraction. J Pers Soc Psychol 54:616

25.

Buss DM, Schmitt DP (1993) Sexual strategies theory: an evolutionary perspective on human mating. Psychol Rev 100:204

26.

Alley TR, Cunningham MR (1991) Averaged faces are attractive, but very attractive faces are not average. Psychol Sci 2:123

27.

Roth JM, Metzinger SE (2003) Quantifying the arch position of the female eyebrow. Arch Facial Plast Surg 5:235

28.

Rohrich RJ, Coberly DM, Fagien S, Stuzin JM (2004) Current concepts in aesthetic upper blepharoplasty. Plast Reconstr Surg 113:32e

29.

Eibl-Eibesfeldt I (2004) Die Biologie des menschlichen Verhaltens: Grundriß der Humanethologie. Piper, München
Interessenkonflikt
Der korrespondierende Autor gibt an, dass kein Interessenkonflikt besteht.
About this article
Cite this article
Gründl, M. Ursachen von Attraktivität und ihre Bedeutung für die ästhetische Medizin. J. f. Ästhet. Chirurgie 3, 23–29 (2010). https://doi.org/10.1007/s12631-009-0067-2
Schlüsselwörter
Attraktivitätsforschung

Jugendmerkmale

Evolution

Schönheitschirurgische Maßnahmen

Werte- und Normenwandel
Keywords
Research into attractiveness

Characteristics of youth

Evolution

Aesthetic surgery

Change in norms and values