Access options
Buy single article
Instant access to the full article PDF.
USD 39.95
Price includes VAT (USA)
Tax calculation will be finalised during checkout.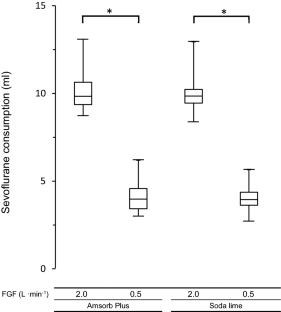 References
1.

Watts N, Amann M, Arnell N, et al. The 2019 report of The Lancet Countdown on health and climate change: ensuring that the health of a child born today is not defined by a changing climate. Lancet 2019; 394: 1836-78.

2.

Pichler PP, Jaccard IS, Weisz U, Weisz H. International comparison of health care carbon footprints. Environ Res Lett 2019; DOI: https://doi.org/10.1088/1748-9326/ab19e1.

3.

Vollmer MK, Rhee TS, Rigby M, et al. Modern inhalation anesthetics: potent greenhouse gases in the global atmosphere. Geophys Res Lett 2015; 42: 1606-11.

4.

Yamakage M, Takahashi K, Takahashi M, Satoh JI, Namiki A. Performance of four carbon dioxide absorbents in experimental and clinical settings. Anaesthesia 2009; 64: 287-92.

5.

Higuchi H, Adachi Y, Arimura S, Kanno M, Satoh T. Compound A concentrations during low-flow sevoflurane anesthesia correlate directly with the concentration of monovalent bases in carbon dioxide absorbents. Anesth Analg 2000; 91: 434-9.
Disclosures
None.
Funding statement
This research did not receive any specific grant from funding agencies in the public, commercial, or not-for-profit sectors.
Editorial responsibility
This submission was handled by Dr. Stephan K.W. Schwarz, Editor-in-Chief, Canadian Journal of Anesthesia/Journal canadien d'anesthésie.
Additional information
Publisher's Note
Springer Nature remains neutral with regard to jurisdictional claims in published maps and institutional affiliations.
About this article
Cite this article
Sinnige, J.S., Hollmann, M.W. & Sperna Weiland, N.H. Can Amsorb Plus® reduce the consumption of sevoflurane?. Can J Anesth/J Can Anesth (2021). https://doi.org/10.1007/s12630-021-02122-y
Received:

Revised:

Accepted:

Published:
Keywords
carbon footprint

soda lime

amsorb

sevoflurane

economics