Abstract
Lean production is a productive philosophy with systematic perspective which takes steps toward eliminating waste materials by applying continual improvement in the sophisticated business processes. Appropriate implementation of this philosophy results in significant changes within a business. Despite the ample efforts devoted to lean production's evaluation and implementation, this system's efficient evaluation and implementation are still experiencing countless issues, which seem to be due to absence of a comprehensive model for examining and evaluating lean production within manufacturing companies. Having knowledge of the companies' performance status, provides us with the possibilities of discovering weakness and strengths, allowing lead strategic managers to have higher performance comparing to their competitors by allocating more volume of market share to themselves. Balanced score card is an important management system which it will be explained using the following four dimensions: management system, exclusive reliance on financial criteria is incomplete and defective. This paper aims at performance evaluation of lean production using balanced score card (BSC), analytic network process (ANP) and inferiority and superiority based ranking (SIR) approaches where, four dimensions have been considered including financial performance, customer, internal business processes and innovation and learning. The expert questionnaire was used to evaluate lean production's performance based on BSC, DEMATEL survey—for recognizing element's internal relationships—and TOPSIS survey—for evaluating leanness of production line. To aid us in ranking the production line, data analysis was completed based on Super Decision and Visual PROMETHEE where, the fourth production line with total score of 0.77 stood in the first order, meaning the internal operations with the least level of cost which proves its leanness. The first and sixth line were placed in next ranks with total score of 0.72 and 0.36 which demonstrates leanness level respectively.
Access options
Buy single article
Instant access to the full article PDF.
US$ 39.95
Tax calculation will be finalised during checkout.
Subscribe to journal
Immediate online access to all issues from 2019. Subscription will auto renew annually.
US$ 79
Tax calculation will be finalised during checkout.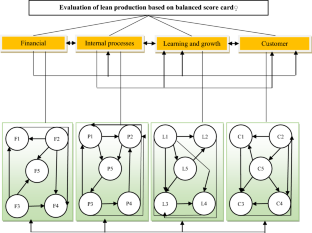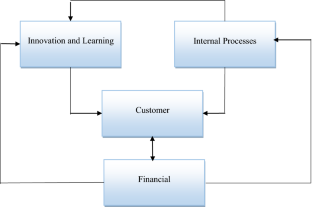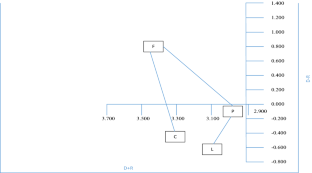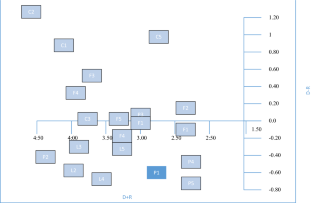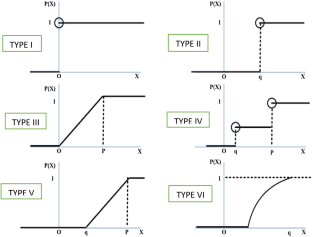 Notes
1.

Simple Additive Weighting.

2.

Technique for order preference by similarity to ideal solution.
References
1.

Al Ebrahim, N., Nasiri, J.: Global market and Iran home appliances industry. In: Third Conference of Industries Research and Development, Tehran (2001)

2.

Brunet, P., New, S.: Kaizen in Japan: an empirical study. Int. J. Oper. Prod. Manag. 33(12), 1426–1446 (2003)

3.

Eroglu, C., Hofer, C.: Lean, leaner, too lean? The inventory performance link revisited. J. Oper. Manag. 29(4), 356–369 (2011)

4.

Epstein, M.J., Roy, M.: How does your board rate? Strateg. Finance 85, 25–31 (2004)

5.

Farias, L.M.S., Santos, L.C., Gohr, C.F., Rocha, L.O.: An ANP-based approach for lean and green performance assessment. Resour. Conserv. Recycl. 143, 77–89 (2019)

6.

Fry, L.W., Nisieiwcz, M., Vitucci, S.: Transforming organizations through spiritual leadership. Paper presented at the 2007 National Academy of Management, Philadelphia, PA (2007)

7.

Fontela, E., Gabus, A.: World Problems an Invitation to Further Thought Within the Framework of DEMATEL. Batlelle Geneva Research Center, Geneva (1972)

8.

Haragovics, M., Mizsey, P.: A novel application of energy analysis: lean manufacturing tool to improve energy efficiency and flexibility of hydrocarbon processing. Energy Eng. Manag. Press 77, 382–390 (2014)

9.

Hofer, C., Eroglu, C., Hofer, A.R.: The effect of lean manufacturing in financial performance. Int. J. Prod. Econ. 138(2), 242–253 (2012)

10.

Honge, P.: Impact of lean manufacturing and environment management on business performance: an empirical study of manufacturing firms. Int. J. Prod. Econ. 129(2), 251–261 (2011)

11.

Kaplan, R.R., Norton, D.P.: Linking the balanced scorecard to strategy. Calif. Manag. Rev. 39, 53–79 (1996)

12.

Kiriri, P.N.: Management of performance in higher education institution. Eur. J. Educ. 1(3), 168–176 (2018)

13.

Lawshe, C.H.: A quantitative approach to content validity. Pers. Psychol. 28, 563–575 (1975)

14.

Monden, Y.: Toyota Production System; An Integrated Approach to Just-In-Time. Productivity Press, New York (1993)

15.

Olve, N.G., Roy, J., Manus Wetter, M.: Performance Drivers. Wiley, Chichester (1999)

16.

Pulkurte, R., Masilamani, R., Sonpatki, S., Dhake, R.: Cycle time education in assembly line through layout improvement. Ergonomics analysis and lean principles. Int. J. Appl. Sci. Eng. Res. 3(2), 455–463 (2014)

17.

Rother, M., Shook, J.: Learning to See. The Lean Enterprise Institute, Brookline, MA (2003)

18.

Robbins, S., Judge, T., Millertt, B., Boyle, M.: Organization Behavior. Pearson Higher Education, Docklands (2013)

19.

Saaty, T.L.: The Analytic Network Process Decision Making with Dependence and Feedback. RWS Publications, Pitsburgh (1996)

20.

Saaty, T.L.: Decision making with the analytic hierarchy process. Sci. Iran. 9(3), 215–229 (2002)

21.

Shah, R., Ward, P.T.: Lean manufacturing: context, practice bundles, and performance. J. Oper. Manag. 21(2), 129–149 (2003)

22.

Shah, R., Ward, P.T.: Defining and developing measures of lean production. J. Oper. Manag. 25(4), 785–805 (2007)

23.

Thomas, T., Sherman, S.R., Sawhney, R.S.: Application of lean manufacturing principles to improve a conceptual 238PU supply process. J. Manuf. Syst. 46, 1–12 (2018)

24.

Xiaozhan, X.: The SIR method. A superiority and inferiority ranking method for multiple criteria decision making. Eur. J. Oper. Res. 131, 587–602 (2001)

25.

Zhang, Z., Lee, M.K.O., Hoong, P., Zhang, L., Hoong, X.: A framework of ERP system implementation success in China: an empirical study. Int. J. Prod. Econ. 98(1), 56–80 (2005)
Additional information
Publisher's Note
Springer Nature remains neutral with regard to jurisdictional claims in published maps and institutional affiliations.
About this article
Cite this article
Darestani, S.A., Shamami, N.H. Performance evaluation of lean production based on balanced score card method using ANP and SIR: a case from Iranian home appliance industry. OPSEARCH 56, 717–738 (2019). https://doi.org/10.1007/s12597-019-00391-2
Accepted:

Published:

Issue Date:
Keywords