Abstract
HeLa cells are human cervical cancer cells with HR HPV-18 genes integrated in the genome. The functions of tumor suppressor proteins p53 and pRB are abrogated and cell cycle regulation becomes nonfunctional. The aim of the present study was to investigate whether the CDK inhibitor R-Roscovitine would allow the G1/S blocked HeLa cells to enter into mitosis prematurely and induce apoptosis. HeLa cells blocked in G1/S border were treated with different concentrations of Roscovitine for 4 and 18 h respectively. Induction of apoptosis was studied by FACS and DNA fragmentation. Presence of γH2AX in the treated cells was studied by confocal microscopy. Expression levels of CASP3, CDKN1A i.e. p21 (Cip1/Waf1) and Bcl2 were studied by semi-quantitative RT-PCR to analyze the role played by these proteins in Roscovitine induced apoptosis in G1/S blocked HeLa cells. Results indicate that the Roscovitine allowed the thymidine blocked HeLa cells to enter into mitosis prematurely. Presence of γH2AX loci in treated cells indicates DNA damage in prematurely mitotic cells. Analysis of DNA fragmentation and chromatin condensation confirmed apoptosis as the possible mechanism of Roscovitine induced cell death. Our results also reveal that Roscovitine induced apoptosis is associated with the overexpression of CASP3, p21 (cip1/waf1) and Bcl2.
Access options
Buy single article
Instant access to the full article PDF.
US$ 39.95
Tax calculation will be finalised during checkout.
Subscribe to journal
Immediate online access to all issues from 2019. Subscription will auto renew annually.
US$ 79
Tax calculation will be finalised during checkout.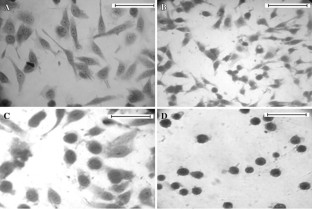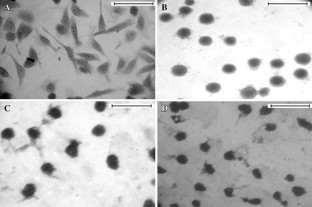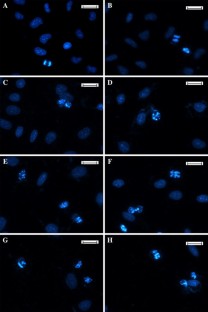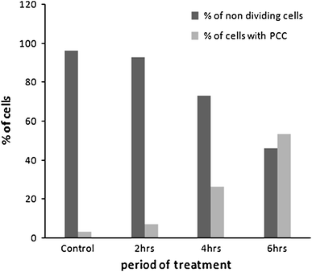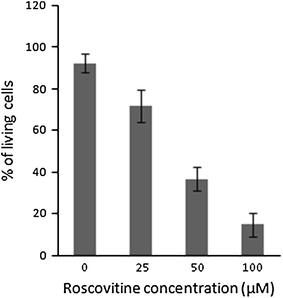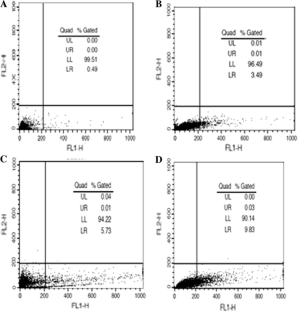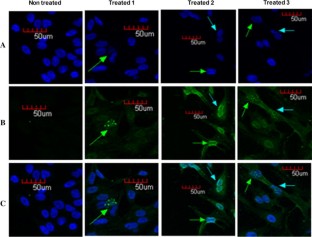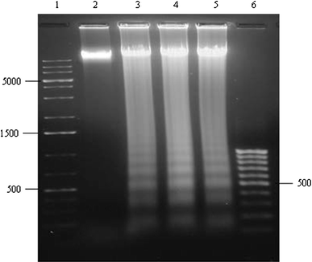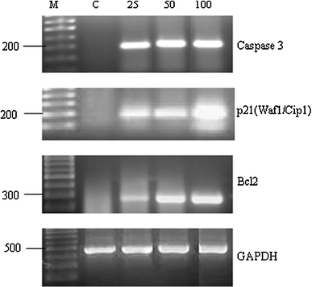 References
Asada, M., T. Yamada, H. Ichijo, D. Delia, K. Miyazono, K. Fukumuro, and S. Mizutani. 1999. Apoptosis inhibitory activity of cytoplasmic p21(Cip1/WAF1) in monocytic differentiation. European Molecular Biology Organization Journal 18: 1223–1234.

Attardi, L.D. 2005. The role of p53-mediated apoptosis as a crucial anti-tumor response to genomic instability: lessons from mouse models. Mutation Research 569: 145–157.

Avramis, V.I., P. Nandy, R. Kwock, M.M. Solorzano, S.K. Mukherjee, P. Danenberg, and L.J. Cohen. 1998. Increased p21/WAF-1 and p53 protein levels following sequential three drug combination regimen of fludarabine, cytarabine and docetaxel induces apoptosis in human leukemia cells. Anticancer Research 18: 2327–2338.

Bissonnette, N., and D.J. Hunting. 1998. p21-Induced cycle arrest in G1 protects cells from apoptosis induced by UV-irradiation or RNA polymerase II blockage. Oncogene 16: 3461–3469.

Chanoux, R.A., B. Yin, K.A. Urtishak, A. Asare, C.H. Bassing, and E.J. Brown. 2009. ATR and H2AX cooperate in maintaining genome stability under replication stress. Journal of Biological Chemistry 284: 5994–6003.

Chen, J., T. Willingham, M. Shuford, D. Bruce, E. Rushing, Y. Smith, and P.D. Nisen. 1996. Effects of ectopic overexpression of p21(WAF1/CIP1) on aneuploidy and the malignant phenotype of human brain tumor cells. Oncogene 13: 1395–1403.

Chen, Y.Q., S.C. Cipriano, J.M. Arenkiel, and F.R. Miller. 1995. Tumor suppression by p21WAF1. Cancer Research 55: 4536–4539.

Cheng, E.H., D.G. Kirsch, R.J. Clem, R. Ravi, M.B. Kastan, A. Bedi, K. Ueno, and J.M. Hardwick. 1997. Conversion of Bcl-2 to a Bax-like death effector by caspases. Science 278: 1966–1968.

Chinnaiyan, A.M., K. Orth, K. O'Rourke, H. Duan, G.G. Poirier, and V.M. Dixit. 1996. Molecular ordering of the cell death pathway. Bcl-2 and Bcl-xL function upstream of the CED-3-like apoptotic proteases. The Journal of Biological Chemistry 271: 4573–4576.

Crescenzi, E., G. Palumbo, and H.J. Brady. 2005. Roscovitine modulates DNA repair and senescence: implications for combination chemotherapy. Clinical Cancer Research 11: 8158–8171.

David-Pfeuty, T. 1999. Potent inhibitors of cyclin-dependent kinase 2 induce nuclear accumulation of wild-type p53 and nucleolar fragmentation in human untransformed and tumor-derived cells. Oncogene 18: 7409–7422.

DeFilippis, R.A., E.C. Goodwin, L. Wu, and D. DiMaio. 2003. Endogenous human papillomavirus E6 and E7 proteins differentially regulate proliferation, senescence, and apoptosis in HeLa cervical carcinoma cells. Journal of Virology 77: 1551–1563.

Duttaroy, A., J.F. Qian, J.S. Smith, and E. Wang. 1997. Up-regulated P21CIP1 expression is part of the regulation quantitatively controlling serum deprivation-induced apoptosis. Journal of Cellular Biochemistry 64: 434–446.

Eastham, J.A., S.J. Hall, I. Sehgal, J. Wang, T.L. Timme, G. Yang, L. Connell-Crowley, S.J. Elledge, W.W. Zhang, J.W. Harper, et al. 1995. In vivo gene therapy with p53 or p21 adenovirus for prostate cancer. Cancer Research 55: 5151–5155.

Ekholm, S.V., and S.I. Reed. 2000. Regulation of G(1) cyclin-dependent kinases in the mammalian cell cycle. Current Opinion in Cell Biology 12: 676–684.

Eliyahu, D., D. Michalovitz, S. Eliyahu, O. Pinhasi-Kimhi, and M. Oren. 1989. Wild-type p53 can inhibit oncogene-mediated focus formation. Proceedings of the National Academy of Sciences USA 86: 8763–8767.

Federico, M., C.E. Symonds, L. Bagella, F. Rizzolio, D. Fanale, A. Russo, and A. Giordano. 2010. R-Roscovitine (Seliciclib) prevents DNA damage-induced cyclin A1 upregulation and hinders non-homologous end-joining (NHEJ) DNA repair. Molecular Cancer 9(208): 1–14.

Finlay, C.A., P.W. Hinds, and A.J. Levine. 1989. The p53 proto-oncogene can act as a suppressor of transformation. Cell 57: 1083–1093.

Givol, I., D. Givol, S. Rulong, J. Resau, I. Tsarfaty, and S.H. Hughes. 1995. Overexpression of human p21waf1/cip1 arrests the growth of chicken embryo fibroblasts transformed by individual oncogenes. Oncogene 11: 2609–2618.

Gorospe, M., C. Cirielli, X. Wang, P. Seth, M.C. Capogrossi, and N.J. Holbrook. 1997. p21(Waf1/Cip1) protects against p53-mediated apoptosis of human melanoma cells. Oncogene 14: 929–935.

Gorospe, M., X. Wang, K.Z. Guyton, and N.J. Holbrook. 1996. Protective role of p21(Waf1/Cip1) against prostaglandin A2-mediated apoptosis of human colorectal carcinoma cells. Molecular and Cellular Biology 16: 6654–6660.

Hockenbery, D.M., Z.N. Oltvai, X.M. Yin, C.L. Milliman, and S.J. Korsmeyer. 1993. Bcl-2 functions in an antioxidant pathway to prevent apoptosis. Cell 75: 241–251.

Hsu, S.L., M.C. Chen, Y.H. Chou, G.Y. Hwang, and S.C. Yin. 1999. Induction of p21(CIP1/Waf1) and activation of p34(cdc2) involved in retinoic acid-induced apoptosis in human hepatoma Hep3B cells. Experimental Cell Research 248: 87–96.

Ianari, A., T. Natale, E. Calo, E. Ferretti, E. Alesse, I. Screpanti, K. Haigis, A. Gulino, and J.A. Lees. 2009. Proapoptotic function of the retinoblastoma tumor suppressor protein. Cancer Cell 2009(15): 184–194.

Kondo, Y., S. Kondo, J. Liu, T. Haqqi, G.H. Barnett, and B.P. Barna. 1997. Involvement of p53 and WAF1/CIP1 in gamma-irradiation-induced apoptosis of retinoblastoma cells. Experimental Cell Research 236: 51–56.

Li, L., M. Ljungman, and J.E. Dixon. 2000. The human Cdc14 phosphatases interact with and dephosphorylate the tumor suppressor protein p53. The Journal of Biological Chemistry 275: 2410–2414.

Li, R., G.J. Hannon, D. Beach, and B. Stillman. 1996. Subcellular distribution of p21 and PCNA in normal and repair-deficient cells following DNA damage. Current Biology 6: 189–199.

Li, R., S. Waga, G.J. Hannon, D. Beach, and B. Stillman. 1994. Differential effects by the p21 CDK inhibitor on PCNA-dependent DNA replication and repair. Nature 371: 534–537.

Ljungman, M., and M.T. Paulsen. 2001. The cyclin-dependent kinase inhibitor roscovitine inhibits RNA synthesis and triggers nuclear accumulation of p53 that is unmodified at Ser15 and Lys382. Molecular Pharmacology 60: 785–789.

Martinez, L.A., J. Yang, E.S. Vazquez, C. Rodriguez-Vargas Mdel, M. Olive, J.T. Hsieh, C.J. Logothetis, and N.M. Navone. 2002. p21 Modulates threshold of apoptosis induced by DNA-damage and growth factor withdrawal in prostate cancer cells. Carcinogenesis 23: 1289–1296.

Matsushita, H., R. Morishita, I. Kida, M. Aoki, S. Hayashi, N. Tomita, K. Yamamoto, A. Moriguchi, A. Noda, Y. Kaneda, J. Higaki, and T. Ogihara. 1998. Inhibition of growth of human vascular smooth muscle cells by overexpression of p21 gene through induction of apoptosis. Hypertension 31: 493–498.

Meijer, L., A. Borgne, O. Mulner, J.P. Chong, J.J. Blow, N. Inagaki, M. Inagaki, J.G. Delcros, and J.P. Moulinoux. 1997. Biochemical and cellular effects of roscovitine, a potent and selective inhibitor of the cyclin-dependent kinases cdc2, cdk2 and cdk5. European Journal of Biochemistry 243: 527–536.

Meijer, L., and E. Raymond. 2003. Roscovitine and other purines as kinase inhibitors. From starfish oocytes to clinical trials. Accounts of Chemical Research 36: 417–425.

Morgan, D.O. 1995. Principles of CDK regulation. Nature 374: 131–134.

Poluha, W., D.K. Poluha, B. Chang, N.E. Crosbie, C.M. Schonhoff, D.L. Kilpatrick, and A.H. Ross. 1996. The cyclin-dependent kinase inhibitor p21 (WAF1) is required for survival of differentiating neuroblastoma cells. Molecular and Cellular Biology 16: 1335–1341.

Reed, J.C. 1994. Bcl-2 and the regulation of programmed cell death. The Journal of Cellular Biology 124: 1–6.

Scheffner, M., K. Munger, J.C. Byrne, and P.M. Howley. 1991. The state of the p53 and retinoblastoma genes in human cervical carcinoma cell lines. Proceedings of National Academy of Sciences USA 88: 5523–5527.

Sherr, C.J. 1993. Mammalian G1 cyclins. Cell 73: 1059–1065.

Tsao, Y.P., S.J. Huang, J.L. Chang, J.T. Hsieh, R.C. Pong, and S.L. Chen. 1999. Adenovirus-mediated p21(WAF1/SDII/CIP1) gene transfer induces apoptosis of human cervical cancer cell lines. Journal of Virology 73: 4983–4990.

Waldman, T., Y. Zhang, L. Dillehay, J. Yu, K. Kinzler, B. Vogelstein, and J. Williams. 1997. Cell-cycle arrest versus cell death in cancer therapy. Nature Medicine 3: 1034–1036.

Wang, Y., S.J. Decker, and J. Sebolt-Leopold. 2004. Knockdown of Chk1, Wee1 and Myt1 by RNA interference abrogates G2 checkpoint and induces apoptosis. Cancer Biology & Therapy 3: 305–313.

Werness, B.A., A.J. Levine, and P.M. Howley. 1990. Association of human papillomavirus types 16 and 18 E6 proteins with p53. Science 248: 76–79.

Wesierska-Gadek, J., A. Borza, O. Komina, and M. Maurer. 2009a. Impact of roscovitine, a selective CDK inhibitor, on cancer cells: bi-functionality increases its therapeutic potential. Acta Biochimica Polonica 56: 495–501.

Wesierska-Gadek, J., A. Borza, E. Walzi, V. Krystof, M. Maurer, O. Komina, and S. Wandl. 2009b. Outcome of treatment of human HeLa cervical cancer cells with roscovitine strongly depends on the dosage and cell cycle status prior to the treatment. Journal of Cellular Biochemistry 106: 937–955.

Yang, H.L., J.X. Pan, L. Sun, and S.C. Yeung. 2003. p21 Waf-1 (Cip-1) enhances apoptosis induced by manumycin and paclitaxel in anaplastic thyroid cancer cells. The Journal of Clinical Endocrinology and Metabolism 88: 763–772.

Yin, X.M., Z.N. Oltvai, D.J. Veis-Novack, G.P. Linette, and S.J. Korsmeyer. 1994. Bcl-2 gene family and the regulation of programmed cell death. Cold Spring Harbor Symposia on Quantitative Biology 59: 387–393.

Yu, D., T. Jing, B. Liu, J. Yao, M. Tan, T.J. McDonnell, and M.C. Hung. 1998. Overexpression of ErbB2 blocks Taxol-induced apoptosis by upregulation of p21Cip1, which inhibits p34Cdc2 kinase. Molecular Cell 2: 581–591.

Zhang, F., T. Zhang, T. Jiang, R. Zhang, Z.H. Teng, C. Li, Z.P. Gu, and Q. Mei. 2009. Wortmannin potentiates roscovitine-induced growth inhibition in human solid tumor cells by repressing PI3K/Akt pathway. Cancer Letters 286: 232–239.

Zharskaya, O.O., A.S. Barsukova, and O.V. Zatsepina. 2008. Effect of roscovitine, a selective cyclin B-dependent kinase 1 inhibitor, on assembly of the nucleolus in mitosis. Biochemistry (Moscow) 73: 411–419.

Zheng, P.W., L.C. Chiang, and C.C. Lin. 2005. Apigenin induced apoptosis through p53-dependent pathway in human cervical carcinoma cells. Life Sciences 76: 1367–1379.
Acknowledgments
This work was supported by grants from Indian Council of Medical Research (ICMR, IRIS Cell No. 2005-02090). The authors are thankful to the Department of Botany, CAS; Department of Biotechnology and Department of Biochemistry, University of Calcutta for the instrument facilities provided.
About this article
Cite this article
Misra, K., Paul, S. & Kundu, R. Induction of Apoptosis in G1/S Blocked HeLa Cells by R-Roscovitine: A Preliminary Study. Proc Zool Soc 67, 114–125 (2014). https://doi.org/10.1007/s12595-013-0075-2
Received:

Revised:

Accepted:

Published:

Issue Date:
Keywords
Roscovitine

Apoptosis

Caspase

p21 (Cip1/Waf1)

Bcl2

γH2AX