Abstract
This paper explores the trends driving the growing demand for food imports to the Middle East North Africa (MENA) region through the lens of 'decoupling'. The analysis deploys a water-specific model of the general idea of resource decoupling to analyse the role and potential of food and virtual water trade in alleviating national and regional water limits. Decoupling theorises the breaking of the link between economic and population growth and need for water demand for domestic food production. A key means of reducing pressure on scarce water resources of a growing population is to increase the proportion of food sourced from abroad. This strategy has been strongly embraced politically in a number of MENA economies facing a combination of water and labour shortage. Food imports provide a politically silent mechanism to achieve national food security, and generate significant markets for food-exporting, water abundant, economies including those in the tropics. This paper combines FAO Food Balance data with Water Footprint data to reveal how virtual water flows interact with food import tonnages to enhance or retard national decoupling based on food trade. The analysis reveals that much MENA water is directed at crops adapted to the MENA climate. However, the analysis reveals significant potential for the import of large quantities of MENA water needs from more water abundant countries through supply of staple crops.
This is a preview of subscription content, log in to check access.
Access options
Buy single article
Instant access to the full article PDF.
US$ 39.95
Price includes VAT for USA
Subscribe to journal
Immediate online access to all issues from 2019. Subscription will auto renew annually.
US$ 99
This is the net price. Taxes to be calculated in checkout.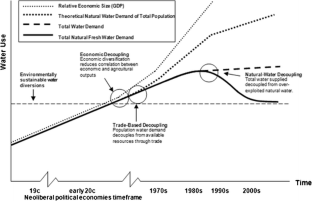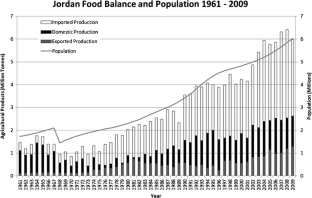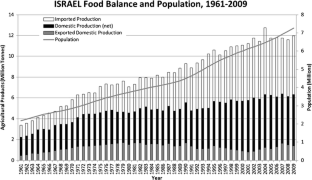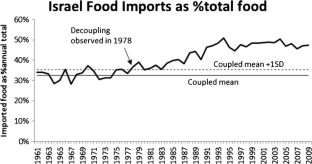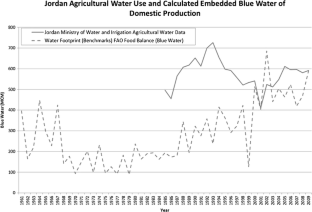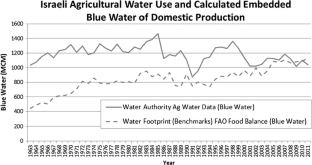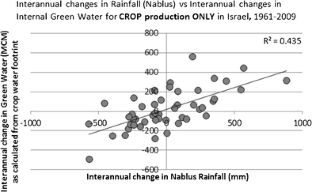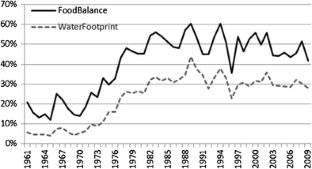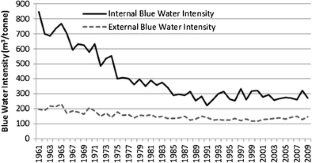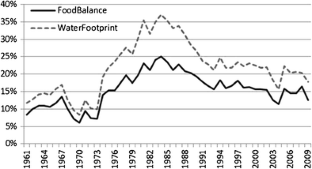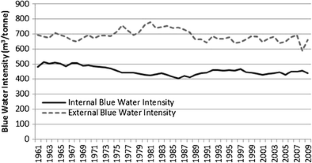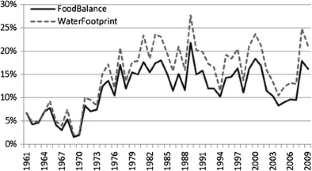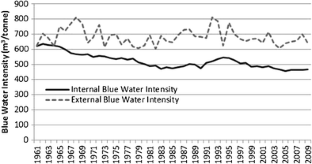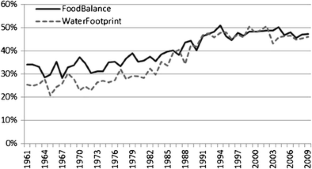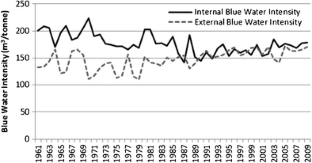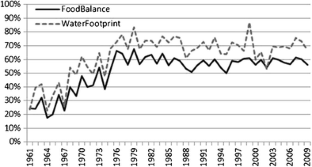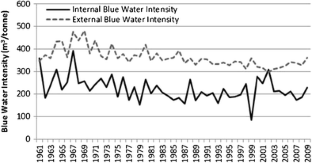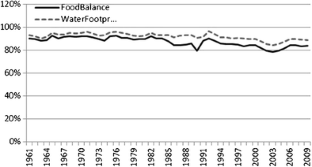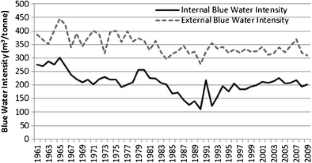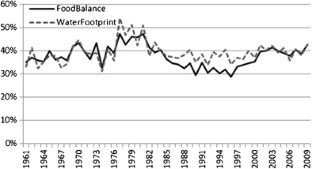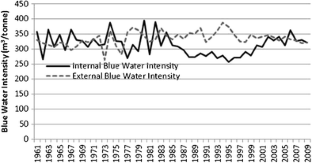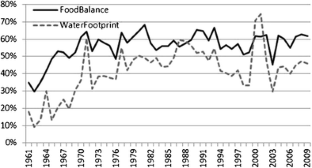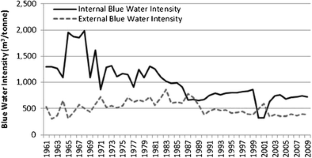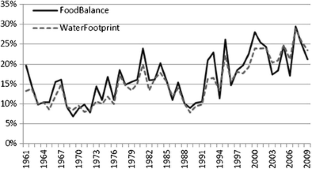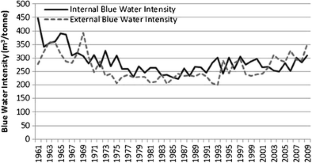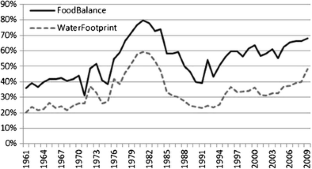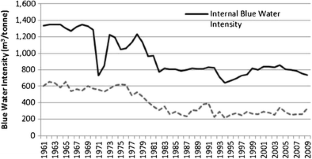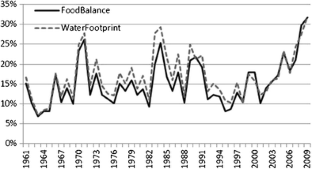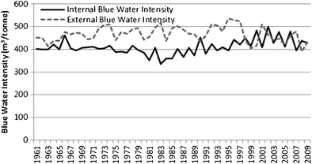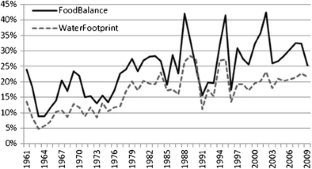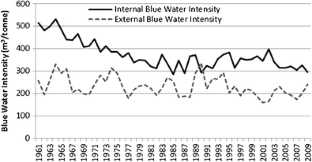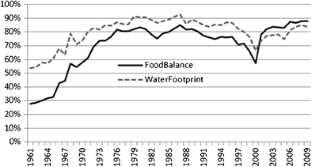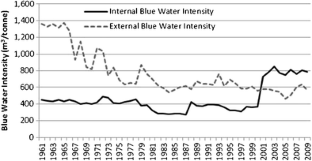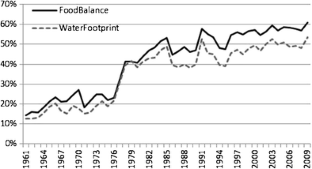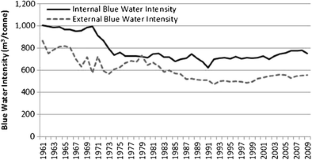 References
Allan, J. A. (1997). 'Virtual water': a long term solution for water short Middle Eastern economies? Paper presented at the 1997 British Association Festival of Science, Roger Stevens Lecture Theatre, University of Leeds, Water and Development Session- TUE.51, 14.45, 9 September 1997. Available online: https://www.soas.ac.uk/water/publications/papers/file38347.pdf.

Allan, J. A. (1998). Virtual water: a strategic resource. Global solutions to regional deficits. Groundwater, 36(4), 545–546.

Allan, J. A. (2001). The Middle East Water Questions. London: I.B. Tauris.

Allan, J. A. (2011). Virtual Water: Tackling the threat to Our Planet's Most Precious Resource. London: I.B. Tauris.

Chapagain, A. K., & Hoekstra, A. Y. (2008). The global component of freshwater demand and supply: an assessment of virtual water flows between nations as a result of trade in agricultural and industrial products. Water International, 33(1), 19–32.

de Fraiture, C., de Cai, X., Amarasinghe, U., Rosegrant, M., & Molden, D. (2004). Does international cereal trade save water? The impact of virtual water trade on global water use (Comprehensive Assessment Research Report 4). Colombo: Comprehensive Assessment Secretariat. Available online: http://ageconsearch.umn.edu/bitstream/92832/2/CARR4.pdf.

Fadder, M., Gerten, D., Thammer, M., Heinke, J., Lotze-Campen, H., Lucht, W., & Cramer, W. (2011). Internal and external green-blue agricultural water footprints of nations and related water and land savings through trade. Hydrology and Earth System Sciences Discussions, 8, 483–527.

FAO. (2001). Food Balance Sheets: A Handbook (Reprinted 2008). Rome. Available online: ftp://ftp.fao.org/docrep/fao/011/x9892e/x9892e00.pdf.

FAO. (2007). Coping With Water Scarcity: challenge of the twenty-first century. World Water Day 2007. Available at: www.fao.org/nr/water/docs/escarcity.pdf.

FAO. (2013). Food Balance Sheets 1961-2009. Accessed via http://faostat.fao.org/site/354/default.aspx. Downloaded 10 Feb 2014 (2009 data series now superseded).

Future Directions International. (2014). Food and Water Security: Our Global Challenge. Landmark Study. Dalkeith: Future Directions International.

Gilmont, M. (2014). Decoupling dependence on natural water: reflexivity in the regulation and allocation of water in Israel. Water Policy, 16(1), p79–p101.

Gilmont, M. (2015). Analysing the economic development impact of semi-arid lands, and mitigation by food-trade water resource decoupling (Working Paper). London: Overseas Development Institute.

Gilmont, M., & Allan, J. A. (2014). Analysing Water Resource Decoupling through an Embedded Water time series using Water Footprint Data. Water Footprint Network Partner Projects in the Spotlight. Presented at World Water Week, 2 September.

Greco, F. (2014). Invisible 'Virtual Water Rivers': blinding transboundary interactions and consumers to the need for counter-hegemony. The Seventh International Workshop on Hydro-hegemony. UAE London 10-11 May 2014. Available online: http://www.uea.ac.uk/documents/40159/5624523/HH7+-+Greco+-+Invisible+Virtual+Water+Rivers.pdf/618242f5-d87b-4f3d-b52a-c689d930a6c4.

Grey, D., & Sadoff, C. (2007). Sink or swim? Water security for growth and development. Water Policy, 9, 545–571.

Hall, J.W., Grey, D., Garrick, D., Fung, E., Brown, C., Dadson, S. J., & Sadoff, C. W. (2014). Coping with the curse of freshwater variability: institutions, infrastructure and information for adaptation. Science, 346(6208).

Heemskerk, J. (2014). Water usage from a long-term perspective: dependence on natural water has decoupled in Spain. MSc Dissertation, Department of Geography, King's College London.

Jackson, T. (2009). Prosperity Without Growth: Economics for a Finite Planet. London: Earthscan.

Jacobs, K., & Sumner, D. A. (2002). The Food Balance Sheets of the Food and Agricultural Organization: A Review of Potential Ways to Broaden the Appropriate Uses of the Data. A Review Sponsored by FAO. UC Davis Agricultural Issues Centre.

Mekonnen, M. N., & Hoekstra, A. Y. (2011). National Water Footprint Accounts: The Green, Blue and Grey Water Footprint of Production and Consumption (Value of Water Research Report Series No. 50). Delft: UNESCO/IHE.

MWI (Ministry of Water and Irrigation). (2012). Ministry of Water and Irrigation Annual Report. Jordan: Amman.

OECD. (2001). Decoupling environment from economic growth. OECD forum 14 May 2001: The transition to Sustainable Development: are we making progress in Decoupling Economic Growth from Environmental Degradation. Available at: http://www.oecdobserver.org/news/fullstory.php/aid/453/Decoupling_environment_from_economic_growth_.html.

Roson, R., & Sartori, M., (2010). Water Scarcity and Vritual Water Trade in the Mediterranean. University Ca' Foscari of Venice, Dept. of Economics Research Paper Series No. 08_10.

State of Israel. (2002). Water in Israel: Consumption and Production 2001. Ministry of National Infrastructures, Water Commission.

State of Israel. (2005, 2008, 2013). Central Bureau of Statistics Annual Agriculture Accounts. Water Production and Consumption by Source and Purpose.

Steinberger, J. K., & Roberts, J. T. (2010). From constraint to sufficiency: the decoupling of energy and carbon from human needs, 1975-2005. Ecological Economics, 70, 425–433.

Taha, S. (2006). Jordan Country Water Report. Jordan: Ministry of Water and Irrigation.

UNEP. (2011). Decoupling natural resource use and environmental impacts from economic growth. A Report of the Working Group on Decoupling to the International Resource Panel. Available at: http://www.unep.org/resourcepanel/decoupling/files/pdf/decoupling_report_english.pdf.

UNEP. (2012). Measuring water use in a green economy. A Report of the Working Group on Water Efficiency to the International Resource Panel. Available at: http://www.unep.org/resourcepanel/Portals/24102/Measuring_Water.pdf.

Wichelns, D. (2010). Virtual water: a helpful perspective, but not a sufficient policy criterion. Water Resources Management, 24, 2203–2219. doi:10.1007/s11269-009-9547-6.

Wichelns, D. (2013). Virtual Water: Helpful perspective or misleading impression. Global Water Forum Online. http://www.globalwaterforum.org/2013/10/28/virtual-water-helpful-perspective-or-misleading-impressions/.
Acknowledgments
The author acknowledges support from the IDRC-DFID PRISE consortium, funding the development of the methodology used in this paper through their small-grants programme hosted by the Overseas Development Institute (ODI). The author is also grateful to two anonymous reviewers for their helpful feedback.
About this article
Cite this article
Gilmont, M. Water resource decoupling in the MENA through food trade as a mechanism for circumventing national water scarcity. Food Sec. 7, 1113–1131 (2015). https://doi.org/10.1007/s12571-015-0513-2
Received:

Accepted:

Published:

Issue Date:
Keywords
Decoupling

Virtual water

Water footprint

Water security

Food trade