Abstract
The Yuigahama Chusei Shudan Bochi site (ad twelveth to thirteenth centuries), located along the seashore of the southern end of Kamakura City in Japan, and has yielded a mass grave containing hundreds of human crania. The purpose of this study is to document cut marks on crania made by an edged weapon, paying specific attention to individuals who may exhibit scratch marks, and to understand the variability of weapon-related traumas in the medieval period in Japan. The observation leads to tentative findings regarding the identification and interpretation of weapon-related traumas of human skeletal remains. From macroscopic observation, the marks display the sharpness of cut surfaces which are characteristic of unhealed cut marks. Scanning electron microscopic observation of the marks also shows that they are V-shaped in cross-section, a morphological feature that is characteristic of cut marks. This study first demonstrates that the scratches on the crania have morphological features consistent with human-induced cut marks, and that the macroscopic and microscopic approaches provide important information for identifying anthropogenic cut marks on the human skeletal remains from an archaeological site in Japan.
Access options
Buy single article
Instant access to the full article PDF.
USD 39.95
Price includes VAT (USA)
Tax calculation will be finalised during checkout.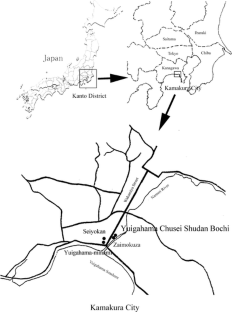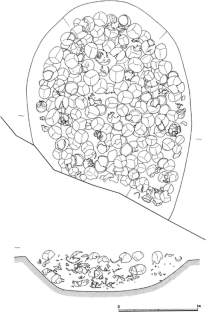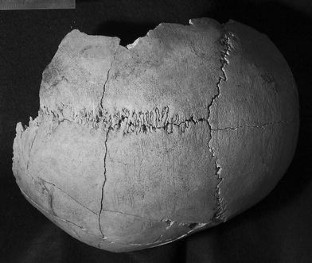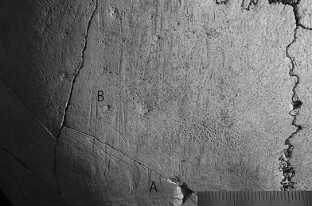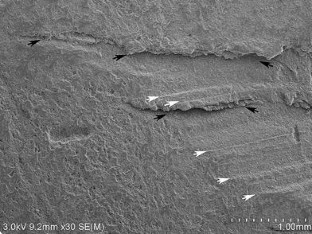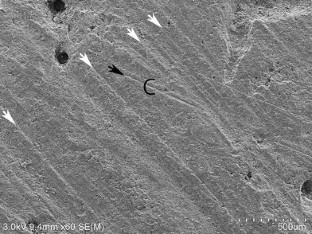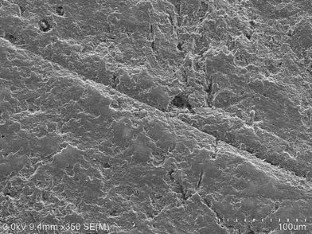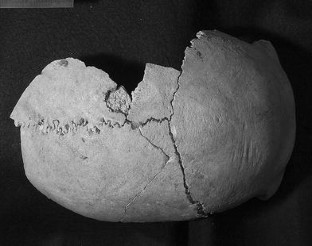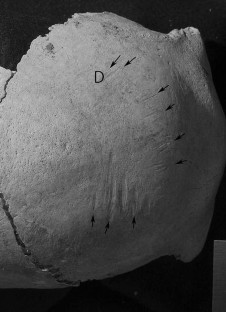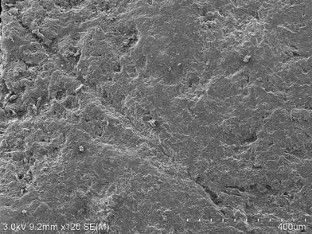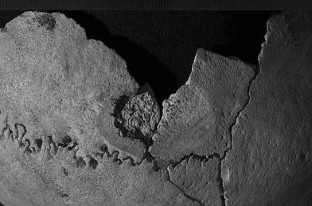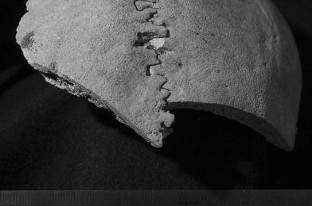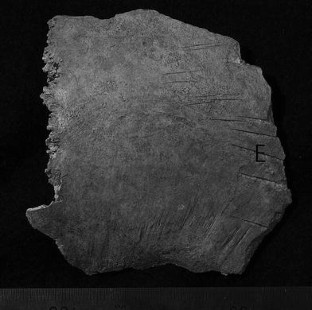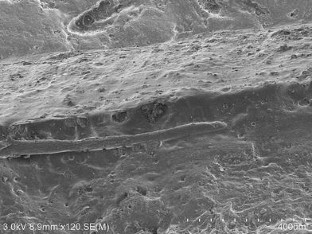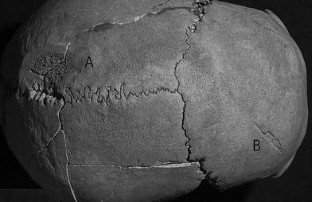 References
Behrensmeyer AK, Gordon KD, Yanagi GT (1986) Trampling as a cause of bone surface damage and pseudo-cutmarks. Nature 319:768–771

Binford LR (1981) Bones. Academic Press, New York

Boylston A (2000) Evidence for weapon-related trauma in British archaeological samples. In: Cox M, Mays S (eds) Human osteology in archaeology and forensic science. Cambridge University Press, Cambridge, pp 357–380

Bunn HT (1981) Archaeological evidence for meat-eating by Plio-Pleistocene hominids from Koobi Fora and Olduvai Gorge. Nature 291:574–577

Chacon RJ, Dye DH (2007) Introduction to human trophy taking: an ancient and widespread practice. In: Chacon RJ, Dye DH (eds) The taking and displaying of human body parts as trophies by Amerindians. Springer, New York, pp 5–32

Greenfield HJ (1999) The origins of metallurgy: distinguishing stone from metal cut-marks on bones from archaeological sites. J Archaeol Sci 26:797–808

Hirata K, Nagaoka T (2005) Shutsudo jinkotsu no chosa. In: Koyama H (ed) Yuigahama chusei shudan bochi iseki. Kanagawa. Tamagawa bunkazai kenkyusho, Kanagawa, pp 205–213 (in Japanese)

Hirata K, Nagaoka T, Hoshino K (2004) Analysis of injuries by swords in medieval Japanese skeletons from Yuigahama, Kamakura. Anthropol Sci (J Ser) 112:19–26 (in Japanese with English summary)

Ishii S (1981) Toshi Kamakura ni okeru jigoku no fukei. In: Gokeninsei kenkyukai (ed) Gokeninsei no kenkyu. Yoshikawa kobunkan, Tokyo, pp 77–112 (in Japanese)

Koyama H (2005) Hakken sareta iko to ibutsu. In: Koyama H (ed) Yuigahama chusei shudan bochi iseki. Tamagawa bunkazai kenkyusho, Kanagawa, p 166 (in Japanese)

Krogman WH, Iscan MY (1986) The human skeleton in forensic medicine. Charles C Thomas, Springfield

Larsen CS (1997) Injury and violent death. Bioarchaeology. Interpreting behaviour from the human skeleton. Cambridge University Press, Cambridge, pp 109–160

Lewis JE (2008) Identifying sword marks on bone: criteria for distinguishing between cut marks made by different classes of bladed weapon. J Archaeol Sci 35:2001–2008

Mensforth RP (2007) Human trophy taking in Eastern North America during the archaic period: the relationship to warfare and social complexity. In: Chacon RJ, Dye DH (eds) The taking and displaying of human body parts as trophies by Amerindians. Springer, New York, pp 222–277

Minami M, Nakamura T, Hirata K, Nagaoka T, Hoshino K (2007) Geochemical study on human and animal bones excavated from the Yuigahama site, Kamakura. Summaries of Researchers using AMS at Nagoya University, vol 18, pp 134–142 (in Japanese with English summary)

Morimoto I (1987) Note on the technique of decapitation in medieval Japan. J Anthropol Soc Nippon 95:477–486

Morimoto I, Hirata K (1992) A decapitated human skull from medieval Kamakura. Anthropol Sci 100:349–358

Nagaoka T, Hirata K, Yokota E, Matsu'ura S (2006a) Paleodemography of a medieval population in Japan: analysis of human skeletal remains from the Yuigahama-minami site. Am J Phys Anthropol 131:1–14

Nagaoka T, Shizushima A, Sawada J, Hirata K (2006b) Morphological variation of crania of the medieval period Japanese. Anthropol Sci (J Ser) 114:139–150 (in Japanese with English summary)

Nagaoka T, Shizushima A, Sawada J, Tomo S, Hoshino K, Sato H, Hirata K (2008) Sex determination using mastoid process measurements: standards for Japanese human skeletons of the medieval and early modern periods. Anthropol Sci 115:161–169

Owsley DW (1994) Warfare in coalescent tradition populations of Northern Plains. In: Owsley DW, Jantz RL (eds) Skeletal biology in the Great Plains: migration, warfare, health, and subsistence. Smithsonian Institution Press, Washington, pp 333–343

Proulx DA (1999) Nasca headhunting and the ritual use of trophy heads. In: Rickenbach J (ed) Nasca: geheimnisvolle Zeichen im alten Peru. Museum Rietberg Zürich, Zürich, pp 79–87

R Development Core Team (2005) R: a language and environment for statistical computing. R Foundation for Statistical Computing, Vienna. http://www.R-project.org

Rose JJ (1983) A replication technique for scanning electron microscopy: application for anthropologists. Am J Phys Anthropol 62:255–261

Shackley M (1986) Arms and the men: 14th century Japanese swordmanship illustrated by skeletons from Zaimokuza, near Kamakura, Japan. World Archaeol 18:247–254

Shipman P (1981) Applications of scanning electron microscopy to taphonomic problems. Ann N Y Acad Sci 376:357–385

Shipman P, Fisher DC, Rose JJ (1984) Mastodon butchery: microscopic evidence of carcass processing and bone tool use. Paleobiology 103:358–365

Shipman P, Rose JJ (1983) Evidence of butchery and hominid activities at Trralba and Ambrona; an evaluation using microscopic techniques. J Archaeol Sci 10:465–474

Suzuki H (1956) Jinkotsu no sonsho. In: Anthropological Society of Nippon (ed) Medieval Japanese skeletons from the burial site at Zaimokuza, Kamakura city. Iwanami shoten, Tokyo, pp 30–57 (in Japanese with English summary)

Suzuki H (1989) The head burial sites in the Numazu city and the skull of the medieval Japanese. J Anthropol Soc Nippon 97:23–37 (in Japanese with English summary)

Turnbull S (1977) The Samurai: a military history. Macmillan, New York

Ubelaker DH (1989) Human skeletal remains: excavation, analysis, interpretation, 2nd edn. Aldine, Chicago

Wakebe T (1990) A morphological study of crania of infants and children in the Japanese. Nagasaki Med J 65:805–824 (in Japanese with English title)

Walker PL (2001) A bioarchaeological perspectives on the history of violence. Ann Rev Anthropol 30:573–596

Walker PL, Long JC (1977) An experimental study of the morphological characteristics of tool marks. Am Antiq 42:605–616

White TD (1986) Cut marks on the Bodo cranium: a case of prehistoric defleshing. Am J Phys Anthropol 69:503–509

White TD, Toth N (1989) Engis: preparation damage, not ancient cutmarks. Am J Phys Anthropol 78:361–367

Williamson MA, Johnston CA, Symes AS, Schultz JJ (2003) Interpersonal violence between 18th century Native Americans and Europeans in Ohio. Am J Phys Anthropol 122:113–122
Acknowledgments
This study is supported in part by a Grant-in-aid for Young Scientists (B) (Nos. 17770212, 20770197) of the Ministry of Education, Culture, Sports, Science, and Technology of Japan.
About this article
Cite this article
Nagaoka, T., Uzawa, K. & Hirata, K. Weapon-related traumas of human skeletons from Yuigahama Chusei Shudan Bochi, Japan. Anat Sci Int 84, 170–181 (2009). https://doi.org/10.1007/s12565-008-0008-8
Received:

Accepted:

Published:

Issue Date:
Keywords
Weapon-related traumas

Scanning electron microscope

Human skeletons

Kamakura

Medieval period