Abstract
This work reports on a pilot study devoted to investigate whether the direct experience of building a robot by children enables them to obtain a more effective and complex learning of what a robot is. The study consists of an experiment carried out with eighteen pupils of the same age, attending a secondary school in Udine (Italy). The experiment was aimed to allow children to build up a simple robot, and in this experience, the children were supported by two researchers and by one of their teachers. The results show that this concrete experience activated in the children affective, emotional, physical, and social dimensions and brought them to the development of a more sophisticate conceptualization of robots. The learning by doing approach was quite effective also in strengthening the children's social behavior and improving their mechanical knowledge and manual abilities.
Access options
Buy single article
Instant access to the full article PDF.
USD 39.95
Price includes VAT (USA)
Tax calculation will be finalised during checkout.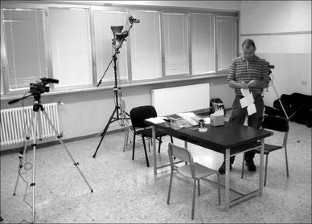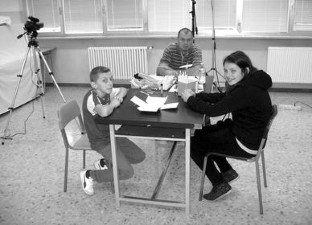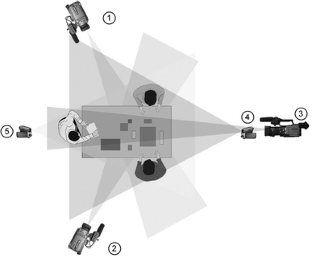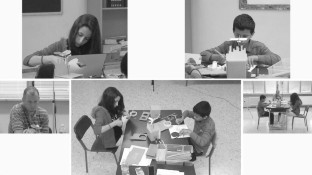 Notes
1.

The conference "RIE (Robotics and Innovations in Education)" held in Modena (Italy) on November 18–19, 2013, tried to map and discuss all the initiatives carried out in Italy about robotics and educational innovations.

2.

3.

Among these projects it is worth mentioning: (a) the CLOHE project devoted to enabling primary classroom teachers and their students to build moving toys (called Automata) in order to widen their experience and learning competencies (http://www.clohe-movingtoys.eu/www/Home_EN/Home.htm); (b) the PIE Institute project consisting of a network of educators exploiting practical educational activities to teach science, art, and technology (http://www.exploratorium.edu/pie/ideas.html); (c) the High-Low tech group that developed the LilyPad platform (http://hlt.media.mit.edu/); (d) the Code Club project whose aim was to teach children, aged 10–11 years old, to assemble and program their own operating system and hardware (http://www.codeclub.org.uk/).
References
1.

Taipale S, Sarrica M, de Luca F, Fortunati L. How European citizens face up to robots. Paper presented at the strategic workshop the future concept and reality of social robotics: challenges, perception and applications. Role of social robotics in current and future society. Cost, Brussels, 10–13 June 2013.

2.

Sugiyama S, Vincent J, editors. Social robots and emotion: transcending the boundary between humans and ICTs. No. 1 (1) in special issue of intervalla: platform for intellectual exchange; 2013. Accessed 5 Dec 2013. http://www.fc.edu/intervalla/index.php?option=com_content&view=article&id=3&Itemid=3.

3.

Liu EZF. Early adolescents' perceptions of educational robots and learning of robotics. Br J Educ Technol. 2010;41:E44–7.

4.

Ceci SJ, Williams WM, Barnett SM. Women's underrepresentation in science: sociocultural and biological considerations. Psychol Bull. 2009;135(2):218–61.

5.

Druin A, Hendler J. Robots for kids: exploring new technologies for learning. San Francisco: Morgan Kaufman Publishers; 2000.

6.

Botball. Botball Educational Robotics Program; 2009. Accessed 5 Dec 2013. http://www.botball.org.

7.

Eisenberg M. Pervasive fabrication: making construction ubiquitous in education. In: PerCom Workshops. IEEE Computer Society; 2007. p. 193–198.

8.

Woods S. Exploring the design space of robots: children's perspectives. Interact Comput. 2006;18(6):1390–418.

9.

Oh K, Kim M. Social attributes of robotic products: observations of child–robot interactions in a school environment. Int J Design. 2010;4(1):45–55.

10.

Eisenberg M, Buechley L, Elumeze N. Computation and construction kits: toward the next generation of Tangible building media for children. In: Kinshuk, Sampson DG, Isaías PT, editors. CELDA, proceedings of the IADIS international conference, Lisbon, Portugal, 15–17 Dec 2004. p. 423–426.

11.

Stewart J, Williams R, Rohracher H. The wrong trousers? Beyond the design fallacy: social learning and the user. In: Rohracher H, editor. User involvement in innovation processes: strategies and limitations from a socio-technical perspective. Profil Verlag; 2005. p. 39–71.

12.

Bartlett FC. Remembering: an experimental and social study. Cambridge: Cambridge University Press; 1932.

13.

Neisser U. Concepts and conceptual development: ecological and intellectual factors in categorization. Emory symposia in cognition. Cambridge: Cambridge University Press; 1989.

14.

Smith ER, Semin GR. Socially situated cognition: cognition in its social context. Adv Exp Soc Psychol. 2004;36:53–117.

15.

Dewey J. Experience and education. New York: Kappa Delta Pi; 1938.

16.

Holtzman B, Hughes C, Van Meter K. Do it yourself and the movement beyond capitalism. In: Graeber D, Shukaitis S, Biddle E, editors. Constituent imagination. Militant investigations, collective theorization. Oakland: AK Press; 2007. p. 44–61.

17.

Levine F, Heimerl C. Handmade nation: the rise of DIY, art, craft, and design. New York: Princeton Architectural Press; 2008.

18.

Sennett R. The craftsman. New Haven: Yale University Press; 2008.

19.

Anzai Y, Simon HA. The theory of learning by doing. Psychol Rev. 1979;86(2):124–40.

20.

Jeffries A. At Maker Faire New York, the DIY movement pushes into the mainstream. The Verge; 2013. Accessed 14 Feb 2014. http://www.theverge.com/2013/9/23/4760212/maker-faire-new-york-diy-movement-pushes-into-the-mainstream.

21.

Buechley L, Elumeze N, Eisenberg M. Electronic/computational textiles and children's crafts. In: Proceedings of the 2006 conference on interaction design and children. IDC '06. New York: ACM; 2006. p. 49–56.

22.

Hamner E, Lauwers T, Bernstein D, Nourbakhsh IR, DiSalvo CF. Robot diaries: broadening participation in the computer science pipeline through social technical exploration. In: AAAI spring symposium: using AI to motivate greater participation in computer science. AAAI; 2008. p. 38–43.

23.

Hamner E, Lauwers T, Bernstein D, Stubbs K, Crowley K, Nourbakhsh I. Robot diaries interim project report: development of a technology program for middle school girls. Pittsburgh: Robotics Institute; 2008. CMU-RI-TR-08-25.

24.

Hamner E, Lauwers T, Bernstein D. The debugging task: evaluating a robotics design workshop. In: AAAI spring symposium: educational robotics and beyond. AAAI; 2010. p. 20–25.

25.

Cole M, Derry J. We have met technology and it is us. In: Sternberg RJ, Preiss DD, editors. Intelligence and technology: the impact of tools on the nature and development of human abilities. Mahwah: Lawrence Erlbaum Associates; 2005. p. 209–28.

26.

Goffman E. Frame analysis: an essay on the organization of experience. New York: Harper & Row; 1974.

27.

Davidson E. A technological frames perspective on information technology and organizational change. J Appl Behav Sci. 2006;42(1):23–39.

28.

Orlikowski WJ, Gash DC. Technological frames: making sense of information technology in organizations. ACM Trans Inf Syst. 1994;12(2):174–207.

29.

Orlikowski WJ. Using technology and constituting structures: a practice lens for studying technology in organizations. Organ Sci. 2000;11(4):404–28.

30.

Bailey KD. Methods of social research. New York: The Free Press; 1982.

31.

Bales RF. Interaction process analysis. A method for the study of a small group. Chicago: The University of Chicago Press; 1950.

32.

Fahy PJ. Use of the Bales model for analysis of small group communications in the analysis of interaction in computer-based asynchronous conferences. In: Boumedine M, Ranka S, editors. Proceedings of the IASTED international conference on knowledge sharing and collaborative engineering. Calgary: ACTA Press; 2004. p. 44–49.

33.

Fahy PJ. Online and face-to-face group interaction processes compared using Bales' interaction process analysis (IPA). Eur J Open Distance eLearn. 2006;1:1–10. Retrieved March 10, 2013 from http://www.eurodl.org/materials/contrib/2006/Patrick_J_Fahy.htm.

34.

Corder GW, Foreman DI. Nonparametric statistics for non-statisticians: a step-by-step approach. New Jersey: Wiley; 2009.

35.

Nourbakhsh IR. Robot futures. Cambridge: MIT Press; 2013.

36.

Waytz A, Gray K, Epley N, Wegner DM. Causes and consequences of mind perception. Trend Cogn Sci. 2010;14(8):383–8.

37.

Gray HM, Gray K, Wegner DM. Dimensions of mind perception. Science. 2007;315(5812):619.
About this article
Cite this article
Fortunati, L., Esposito, A., Ferrin, G. et al. Approaching Social Robots Through Playfulness and Doing-It-Yourself: Children in Action. Cogn Comput 6, 789–801 (2014). https://doi.org/10.1007/s12559-014-9303-y
Received:

Accepted:

Published:

Issue Date:
Keywords
Social robots

Children

Learning by doing

Educational construction

Do-it-yourself

DIY