Abstract
Engineering World Health (EWH) developed and executed a unique model to train biomedical technicians (BMET) in Rwanda, Honduras, and Cambodia. This model significantly decreased out-of-service equipment, one to two years after the training's initiation, when comparing hospitals with EWH trained BMETs to similar hospitals with BMETs without EWH training [1–4]. Despite this model's past evidence of impact, no study has shown evidence for sustained impact and continued delivery of services after the termination of funding. Here, one year after external funding ended for the EWH Honduras program, the model's sustainability was assessed using qualitative interviews guided by an established sustainability framework and quantitative measures of continued impact on out-of-service rates of medical equipment. Interviews found the program, institutionalized within a technical training college, was strongly sustainable in each domain of an established sustainability framework. Additionally, there was evidence of continuing production of benefits to the health system. Technicians whose training through EWH had ended two years earlier had 35.37% less out-of-service equipment compared to similarly sized control hospitals, demonstrating continued impact of training (p < .0001). Overall, the program in Honduras was found to be strongly sustainable, albeit with some threats to continued sustainability.
Access options
Buy single article
Instant access to the full article PDF.
US$ 39.95
Tax calculation will be finalised during checkout.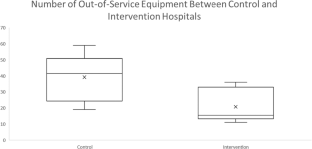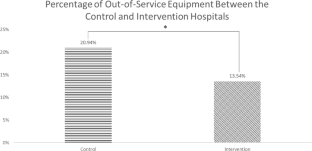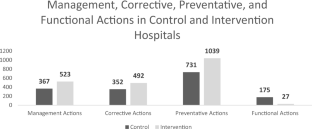 References
1.

Malkin R, Keane A. Evidence-based approach to the maintenance of laboratory and medical equipment in resource-poor settings. Med Biol Eng Comput. 2010;48(7):721–6. https://doi.org/10.1007/s11517-010-0630-1.

2.

Whittle C, Malkin R. Capacity building for medical equipment technicians improves healthcare. J Clin Eng. 2014;39(3):142–7. https://doi.org/10.1097/jce.0000000000000047.

3.

Malkin RA, Whittle C. Biomedical equipment technician capacity building using a unique evidence-based curriculum improves healthcare. J Clin Eng. 2014;39(1):37–44. https://doi.org/10.1097/jce.0000000000000008.

4.

Sholar PW, Emmerling D, Malkin RA. Engineering world health: Cambodian BMET Program 2014 and 2015 Assessment. Unpublished Report: Duke University. 2015.

5.

Bamberger M, Cheema S. Case studies of project sustainability: implications for policy and operations from Asian experience. Washington, DC: The World Bank; 1990.

6.

Shediac-Rizkallah MC, Bone LR. Planning for the sustainability of community-based health programs: conceptual frameworks and future directions for research, practice and policy. Health Educ Res. 1998;13(1):87–108. https://doi.org/10.1093/her/13.1.87.

7.

Scheirer MA. Is sustainability possible? A review and commentary on empirical studies of program sustainability. Am J Eval. 2005;26(3):320–47. https://doi.org/10.1177/1098214005278752.

8.

Gruen RL, Elliott JH, Nolan ML, Lawton PD, Parkhill A, McLaren CJ et al. Sustainability science: an integrated approach for health-programme planning. Lancet 372(9649):1579–89. doi:https://doi.org/10.1016/S0140-6736(08)61659-1, 2008.

9.

Bossert TJ. Can they get along without us? Sustainability of donor-supported health projects in central America and Africa. Soc Sci Med. 1990;30(9):1015–23. https://doi.org/10.1016/0277-9536(90)90148-L.

10.

Wiltsey Stirman S, Kimberly J, Cook N, Calloway A, Castro F, Charns M. The sustainability of new programs and innovations: a review of the empirical literature and recommendations for future research. Implement Sci: IS. 2012;7:17. https://doi.org/10.1186/1748-5908-7-17.

11.

Shigayeva A, Coker RJ. Communicable disease control programmes and health systems: an analytical approach to sustainability. Health Policy Plan. 2015;30(3):368–85. https://doi.org/10.1093/heapol/czu005.

12.

Sibthorpe BM, Glasgow NJ, Wells RW. Emergent themes in the sustainability of primary health care innovation. Med J Aust. 2005;183(10 Suppl):S77–80.

13.

Scheirer MA, Dearing JW. An agenda for research on the sustainability of public health programs. Am J Public Health. 2011;101(11):2059–67. https://doi.org/10.2105/ajph.2011.300193.

14.

Greenhalgh T, Macfarlane F, Barton-Sweeney C, Woodard F. "If we build it, will it stay?" a case study of the sustainability of whole-system change in London. Milbank Quart. 2012;90(3):516–47. https://doi.org/10.1111/j.1468-0009.2012.00673.x.

15.

World Health Organization. Guidelines and instruments for conducting an evaluation of the sustainability of CDTI projects. WHO/APOC/MG/02–1. Ougadougou: African Programme for Onchocerciasis Control; 2002.

16.

Helms MM, Nixon JC. Exploring SWOT analysis: where are we now?; a review of academic research from the last decade. J Strat Manage. 2010;3(3):215–51.
Acknowledgements
The authors thank Rony Meza for translation services, extensive coordination with local entities, and guide to the Duke team.
Funding
This research was supported by a grant from the GE Foundation.
Ethics declarations
Conflict of interest
The authors declare that they have no conflict of interest.
Ethical approval
This article does not contain any studies with human participants or animals performed by any of the authors.
Informed consent
Informed consent was obtained from all individual participants included in the study.
About this article
Cite this article
Emmerling, D., Sholar, P.W. & Malkin, R.A. A sustainability evaluation of a biomedical technician training program in Honduras. Health Technol. 8, 291–300 (2018). https://doi.org/10.1007/s12553-018-0241-7
Received:

Accepted:

Published:

Issue Date:
Keywords
Training program

Sustainability

Biomedical engineering technicians

Resource-poor setting