Abstract
'Choice architects' are responsible for designing environments that guide decision-making, and thus must consider the inherent tradeoffs that accompany every choice. This examination of privacy decision-making places privacy considerations into context, and accordingly recommends a method (signal detection theory) for choice architects to define and weigh the tradeoffs ingrained in private and public situations in order to design decision environments that are reflective of their respective costs and benefits.
Access options
Buy single article
Instant access to the full article PDF.
USD 39.95
Price excludes VAT (USA)
Tax calculation will be finalised during checkout.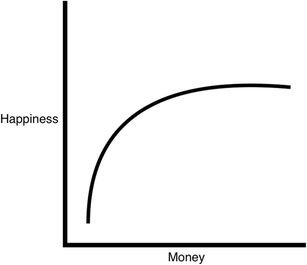 References
Moore B. Privacy: studies in social and cultural history. Armonk: E. Sharpe; New York: Distributed by Pantheon Books; 1984.

Zhou YR. Changing behaviours and continuing silence: sex in the post-immigration lives of mainland chinese immigrants in Canada. Cult Health Sex. 2012;14(1):87–100.

Wells Fargo. Financial health. 2014 Retrieved from https://www.wellsfargo.com/about/press/2014/20140220_financial-health/.

Iachello G, Hong J. Understanding users' privacy preferences. Foundations and Trends in Human-Computer Interaction. 2007;1(1):1–137.

John LK. The consumer psychology of online privacy: insights and opportunities from behavioral decision theory. In: Norton MI, Rucker DD, Lamberton C, editors. The Cambridge Handbook of Consumer Psychology. New York: Cambridge University Press; 2015.

John LK, Acquisti A, Loewenstein G. Strangers on a plane: context-dependent willingness to divulge sensitive information. J Consum Res. 2011;37(5):858–73.

Brin D. The transparent society: will technology force us to choose between privacy and freedom? Cambridge: Perseus Press; 1999.

Laufer RS, Wolfe M. Privacy as a concept of a social issue: a multidimensional developmental theory. J Soc Issues. 1977;33(3):22–42.

Blau, F., Ferber, M., & Winkler, A. (2010). Differences in occupations and earnings: the role of labor market discrimination. The Economics of Women, Men and Work. New Jersey: Prentice-Hall, 228-279.

Darity, W., & Mason, P. (1998). Evidence of discrimination in employment: codes of color, codes of gender. The Economics of Women, Men, and Work (6th international ed.). Harlow: Pearson Education.

Marlowe CM, Schneider SL, Nelson CE. Gender and attractiveness biases in hiring decisions: are more experienced managers less biased? J Appl Psychol. 1996;81(1):11.

Moss-Racusin CA, Dovidio FF, Brescoll VL, Graham MJ, Handelsman J. Science faculty's subtle gender biases favor male students. Proc Natl Acad Sci. 2012;109(41):16474–9.

Donato KM, Piya B, Jacobs A. The double disadvantage reconsidered: gender, immigration, marital status, and global labor force participation in the 21st century. Int Migr Rev. 2014;48:S335–76.

John LK, Barasz K, Norton MI. Hiding personal information reveals the worst. Proc Natl Acad Sci U S A. 2016;113(4):954–9.

Tanner WP Jr, Swets JA. A decision-making theory of visual detection. Psychol Rev. 1954;61(6):401–9.

Pew Research Center. Americans' views on government surveillance programs. 2015 Retrieved from: http://www.pewinternet.org/2015/03/16/americans-views-on-government-surveillance-programs/

Mathews R. On protecting & preserving personal privacy in interoperable global healthcare venues. Health Technol. 2016;6(1):53–73.

Norberg PA, Horne DR, Horne DA. The privacy paradox: personal information disclosure intentions versus behaviors. J Consum Aff. 2007;41(1):100–26.

Bennett CJ. In defence of privacy: the concept and the regime. Surveill & Society. 2011;8(4):485.

Murphy RS. Property rights in personal information: an economic defense of privacy. Geo LJ. 1995;84:2381.

Allen, RE. The republic (Vol. 5). Yale University Press. 2006.

Diener E. Deindividuation, self-awareness, and disinhibition. J Pers Soc Psychol. 1979;37(7):1160.

Gergen K, Gergen M, Barton WH. Deviance in the dark. Psychol Today. 1973;7(5):129–31.

Johnson RD, Downing LL. Deindividuation and valence of cues: effects on prosocial and antisocial behavior. J Pers Soc Psychol. 1979;37(9):1532–8.

Kieseler S, Sproull L. Group decision making and communication technology. Organ Behav Hum Decis Process. 1992;52:96–123.

Nadler A, Goldberg M, Jaffe Y. Effect of self-differentiation and anonymity in group on deindividuation. J Pers Soc Psychol. 1982;42(6):1127–36.

Kiesler A, Siegel J, McGuire TW. Social psychological aspects of computer-mediated communication. Am Psychol. 1984;39(10):1123–34.

Santana AD. Virtuous or vitriolic: the effect of anonymity on civility in online newspaper reader comment boards. Journal Pract. 2014;8(1):18–33.

Stipek, D. J. Motivation to learn: from theory to practice. 1993.

Asch, DA. Patient engagement: behavioral strategies for better health at the University of Pennsylvania, NEJM catalyst event. 2016. Retrieved from http://catalyst.nejm.org/videos/social-incentives-privacy-removing-friction/

Asch DA, Muller RW, Volpp KG. Automated hovering in health care—watching over the 5000 hours. N Engl J Med. 2012;367(1):1–3.

Cialdini RB, Goldstein NJ. Social influence: compliance and conformity. Annu Rev Psychol. 2004;55:591–621.

Turner JC. Social influence. Milton Keynes: Open University Press; 1991.

Smedley BD, Syme SL. Promoting health: intervention strategies from social and behavioral research. Am J Health Promot. 2001;15(3):149–66.

Cialdini RB. Basic social influence is underestimated. Psychol Inq. 2005;16(4):158–61.

Aknin LB, Dunn EW, Norton MI. Happiness runs in a circular motion: Evidence for a positive feedback loop between prosocial spending and happiness. J Happiness Stud. 2012;13(2):347–55.

Estlund, CL. Just the facts: the case for workplace transparency. 2009.

Irlenbusch B, Sliwka D. Transparency and reciprocal behavior in employment relations. J Econ Behav Organ. 2005;56(3):383–403.

Estlund C. Extending the case for workplace transparency to information about pay. UC Irvine Law Rev. 2014;4:781.

Gelos, R. G., & Wei, S. J. Transparency and international investor behavior (No. w9260). National Bureau of Economic Research. 2002.

Binswanger HP, McIntire J. Behavioral and material determinants of production relations in land-abundant tropical agriculture. Econ Dev Cult Chang. 1987;36(1):73–99.

Herskovits MJ. The cattle complex of East Africa. Am Anthropol. 1926;28(3):494–528.

Bertrand M, Morse A. Trickle-down consumption. Rev Econ Stat. 2013;98(5):863–79.

Georgarakos D, Haliassos M, Giacomo P. Household debt and social interactions. Rev Financ Stud. 2014;27(5):1404–33.

Agarwal S, Mikhed V, Scholnick B. "Does inequality cause financial distress? Evidence from lottery winners and neighboring bankruptcies." Working Paper; 2016.

Veblen T. The theory of the leisure class. New York: The New American Library; 1899.

Bernoulli D. Exposition of a new theory on the measurement of risk. Econometrica. 1954;22:23–36.

Diener E, Biswas-Diener R. Will money increase subjective well-being? Soc Indic Res. 2002;57(2):119–69.

Frey BS, Stutzer A. What can economists learn from happiness research? J Econ Lit. 2002;40(2):402–35.

Veenhoven R. Is happiness relative? Soc Indic Res. 1991;24(1):1–34.

Duncan OD. Does money buy satisfaction? Soc Indic Res. 1975;2:267–74.

Boyce CJ, Brown GD, Moore SC. Money and happiness: rank of income, not income, affects life satisfaction. Psychol Sci. 2010;21(4):471–5.

Clark A, Friiters P, Shields M. Relative income, happiness, and the Easterlin paradox and other puzzles. J Econ Lit. 2008;46(1):95–144.

Easterlin R. Will raising the incomes of all increase the happiness of all? J Econ Behav Organ. 1995;27:35–47.

Buunk BP, Gibbons FX. Health, coping, and well-being: perspectives from social comparison theory. NJ: Lawrence Erlbaum; 1997.

Buunk BP, Collins RL, Taylor SE, Van Yperen NW, Dakof GA. The affective consequences of social comparison: either direction has its ups and downs. J Pers Soc Psychol. 1990;59:1238–49.

Suls JM, Wills TA. Social comparison: contemporary theory and research. Hillsdale: Lawrence Erlbaum; 1991.

Salovey P, Rodin J. Some antecedents and consequences of social-comparison jealousy. J Pers Soc Psychol. 1984;47:780–92.

Wills TA. Downward comparison principles in social psychology. Psychol Bull. 1981;90:245–71.

Frank, R.H. (1985). Choosing the right pond: human behavior and the quest for status. Oxford University Press.

Frank, RH. (2012). The Darwin economy: liberty, competition, and the common good. Princeton University Press.
Ethics declarations
Conflict of interest
The authors declare that they have no conflict of interest.
Funding
There is no funding source.
Ethical approval
This article does not contain any studies with human participants or animals performed by any of the authors.
Additional information
This article is part of the Topical collection on Privacy and Security of Medical Information
About this article
Cite this article
Ariely, D., Holzwarth, A. The choice architecture of privacy decision-making. Health Technol. 7, 415–422 (2017). https://doi.org/10.1007/s12553-017-0193-3
Received:

Accepted:

Published:

Issue Date:

DOI: https://doi.org/10.1007/s12553-017-0193-3
Keywords
Privacy

Transparency

Behavioral economics

Choice architecture

Decision-making

Signal detection theory

Tradeoffs