Abstract
As previously demonstrated, m-phones can be easily used, without any adapter, to take and send images from a microscope (Terry in Telemed and e-Health 17(5): 320–323, 2011); (Bellina and Missoni in Health and Technol doi:10.1007/s12553-011-0008, 2011). The extraordinary power of m-phone in the education of very low skilled students, illiterate and/or vulnerable subjects has been previously described (Bellina and Missoni in Telemed and e-Health 17(9): 750–750, 2011). The objective of the current study is to investigate the mechanisms generating the strong educational potential of the method, by exploring the psychological relationships brought by the use of m-phone in the learning mechanisms. A two-phase approach training was performed by using structured interviews, didactic tables, m-phones and computers as didactic tools. A total of 101 health workers have been successfully trained in basic lab skills and in the application of m-phone to capture microscope snapshot images, from September 2009 to May 2013 in limited-resource settings, such as rural health units in Uganda, Bangladesh, Afghanistan, Madagascar, Democratic Republic of Congo and Thailand. Results showed that sharing images by m-phone, together with a two-phase educational method, (phase of relation, with a personal approach to the student, and phase of contextualization, with an approach to local community problems)combined with the use of logical didactic tables, proved to be a phenomenal learning tool, immediately linked to students' personal perceptions.
We're sorry, something doesn't seem to be working properly.
Please try refreshing the page. If that doesn't work, please contact support so we can address the problem.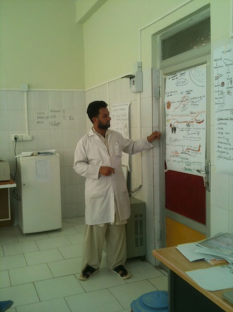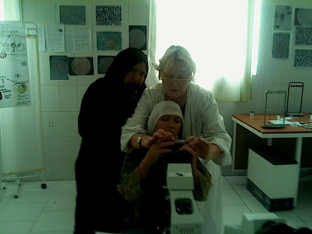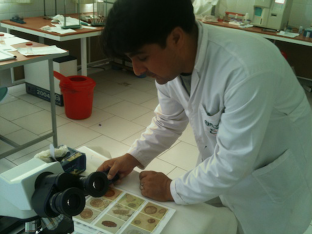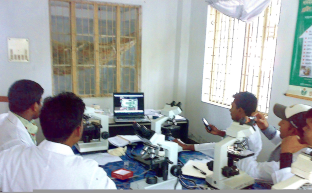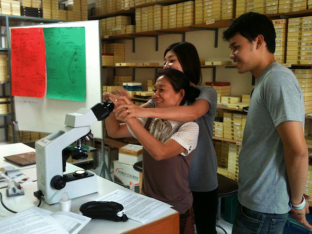 Acknowledgments
We wish to thank all of the students, health workers, patients and other people who made this study possible, including supporting our field work in Uganda, Bangladesh, Afghanistan, Madagascar, Democratic Republic of Congo, Thailand, and all people of all communities where I went to, who helped me and loved me. A particular thanks to Sandro Calvani who encouraged me to go on, Eduardo Missoni for its friendship and help, and for the friendly editing of the draft, to Alberto Bellina for its useful suggestions, and to my sons Vincenzo e Giorgio Prestigiacomo, for their constant encouragement and support.
Competing interests
None. The education method will be shared and widespread where it could be useful.
Authors' contributions
LB, together with RC, conceived the proposed educative method technique, the contextualization of the model, and experimented it on field, and, along with them, GA, IL, RI, FV, FC verified the quality of images and conceived all graphic solutions for didactic materials. AM conceived and verified all surveys. Both the authors LB and RC contributed equally in the bibliographic research and organization of data, as well as in the drafting of the manuscript.
About this article
Cite this article
Bellina, L., Azzolina, G., Nucatola, I. et al. M-phone impact on practical training: role of m-phone as part of the educative method for training local health workers of rural areas of developing countries. Health Technol. 4, 289–294 (2014). https://doi.org/10.1007/s12553-013-0073-4
Received:

Accepted:

Published:

Issue Date:
Keywords
m-health

m-learning

Mobile-phones

Telemicroscopy

Health workers training

Mobile diagnosis