Abstract
Graduate medical education (GME) is a balance between providing optimal patient care while ensuring that trainees (residents and fellows) develop independent medical decision making skills as well asand the ability to manage serious medical conditions. We used one form of wearable technology ("Google Glass") to explore different scenarios in cardiovascular practice where fellows can better their education. We specified different scenarios encountered during routine clinical care in the month of July 2013. These scenarios were chosen based on their clinical significance, the difficulty posed to early stage trainees and the possibly deleterious effects of misdiagnosis or treatment. A mock trainee wearing Google glass enacted each scenario. Live video stream from the glass was transmitted via Wi-Fi or Bluetooth which could have been received by a smartphone, tablet or personal computer. In conclusion, wearable technology has the potential to enhance medical education and patient safety once widely available. Medical institutions should work on policies regarding the use of such technologies to enhance medical care without compromising patient privacy.
Access options
Buy single article
Instant access to the full article PDF.
USD 39.95
Price excludes VAT (USA)
Tax calculation will be finalised during checkout.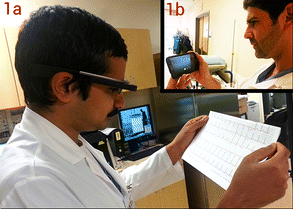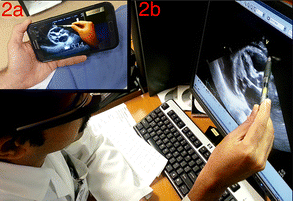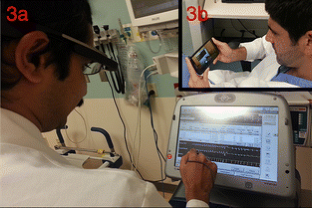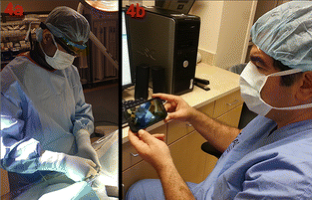 References
De Oliveira GS, Jr RR, Fitzgerald PC, Chang R, McCarthy RJ. The association between frequency of self-reported medical errors and anesthesia trainee supervision: a survey of United States anesthesiology residents-in-training. Anesth Analg. 2013;116(4):892–7.

Kotsis SV, Chung KC. Application of the "see one, do one, teach one" concept in surgical training. Plast Reconstr Surg. 2013;131(5):1194–201.

Curry JI. 'See one, practise on a simulator, do one': the mantra of the modern surgeon. S Afr J Surg. 2011;49:4–6.

Pan E, Cusack C, Hook J, Vincent A, Kaelber DC, Bates DW, et al. The value of provider-to-provider telehealth. Telemed J E Health. 2008;14(5):446–53.

Graber MA, Wyatt C, Kasparek L, Xu Y. Does simulator training for medical students change patient opinions and attitudes toward medical student procedures in the emergency department? Acad Emerg Med. 2005;12:635–9.

Ozdalga E, Ozdalga A, Ahuja N. The smartphone in medicine: a review of current and potential use among physicians and students. J Med Internet Res. 2012;14(5):e128.
Conflict of interest
None.
About this article
Cite this article
Vallurupalli, S., Paydak, H., Agarwal, S.K. et al. Wearable technology to improve education and patient outcomes in a cardiology fellowship program - a feasibility study. Health Technol. 3, 267–270 (2013). https://doi.org/10.1007/s12553-013-0065-4
Received:

Accepted:

Published:

Issue Date:

DOI: https://doi.org/10.1007/s12553-013-0065-4
Keywords
Google glass

Medtech

Augmented reality in healthcare

Wearable technology