Abstract
A new demospongid genus and species is described from the Upper Jurassic (Lower Tithonian) Plattenkalk of Langenaltheim near Solnhofen/Bavaria. Both the morphology and the spiculation of the new taxon Neochoiaella frattigianii n. gen. n. sp., which lacks a rigid skeleton, resemble the Early Cambrian family Choiidae de Laubenfels, 1955, particularly the genus Choiaella Rigby and Hou, 1995 from the Cengjiang Fossillagerstätten of Yunnan/Southern China. Due to the complete preservation of the specimen, we cannot exclude the possibility that Neochoiaella n. gen. was living at its place of burial in the Plattenkalk basin of Solnhofen, but it seems more likely that it was washed in as an allochthonous faunal element, like other benthic organisms from this limestone. Similarly, the hexactinellid reticulate sponge Ammonella quadrata Walther, 1904, which appears to be restricted to the small Plattenkalk basin of Pfalzpaint, led to speculation about a possible Lazarus taxon due to its spicular architecture, which corresponds to that seen in the Early Palaeozoic Protospongiidae Hinde, 1887. Possibly, the special environmental conditions that existed within or close to the Plattenkalk basins provided a niche in which anachronistic taxa such as Neochoiaella n. gen. and Ammonella Walther, 1904 could have survived.
Kurzfassung
Aus den oberjurassischen (Unter-Tithonium) Plattenkalken von Langenaltheim bei Solnhofen in Bayern wird eine neue monospezifische Gattung der Demospongeae ohne festes Skelett beschrieben. Sowohl die äußere Gestalt als auch die Spicula des neuen Taxons Neochoiaella frattigianii n. gen. n. sp., ähneln der unterkambrischen Familie Choiidae de Laubenfels, 1955, besonders der Gattung Choiaella Rigby and Hou, 1995 aus den Cengjiang-Fossillagerstätten von Yunnan in Südchina. Aufgrund der kompletten Erhaltung des Exemplars können wir zwar nicht ausschließen, dass Neochoiaella n. gen. in der Solnhofener Plattenkalk-Wanne selbst lebte, doch erscheint es wahrscheinlicher, dass sie als allochthones Faunenelement eingeschwemmt wurde, ähnlich wie andere benthische Organismen in diesem Kalkstein. In ähnlicher Weise hatte der hexactinellide reticulate Schwamm Ammonella quadrata Walther, 1904, der auf die kleine Plattenkalk-Wanne von Pfalzpaint beschränkt gewesen zu sein scheint, Anlass zu Spekulationen über das Vorliegen eines Lazarus-Taxons gegeben, da dessen Spicula-Anordnung mit derjenigen der frühpaläozoischen Protospongiidae Hinde, 1887 übereinstimmt. Möglicherweise ermöglichten es die besonderen Umweltbedingungen innerhalb oder in der unmittelbaren Umgebung der Plattenkalk-Wannen, dass dort Nischen entstanden sind, in denen solche eigentlich unzeitgemäßen Taxa wie Neochoiaella n. gen. und Ammonella Walther, 1904 überleben konnten.
Access options
Buy single article
Instant access to the full article PDF.
USD 39.95
Price excludes VAT (USA)
Tax calculation will be finalised during checkout.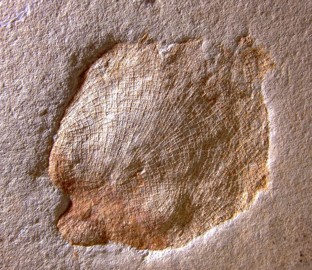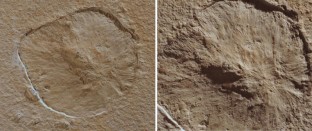 References
Barthel, K.W. 1978. Solnhofen, ein Blick in die Erdgeschichte, 1–393. Thun: Ott-Verlag.

Bergquist, P.R. 1978. Sponges, 1–268. London: Hutchinson & Co.

Chen, J. 2004. The dawn of animal world, 1–367. Nanjing: Jiangsu Science and Technology Press (in Chinese).

Dietl, G., and G. Schweigert. 2001. Im Reich der Meerengel—Der Nusplinger Plattenkalk und seine Fossilien, 1–144. München: Verlag Dr. Friedrich Pfeil.

Fesefeldt, K. 1962. Schichtenfolge und Lagerung des oberen Weißjura zwischen Solnhofen und der Donau (Südliche Frankenalb). Erlanger Geologische Abhandlungen 46: 1–80.

Finks, R.M., and J.K. Rigby. 2004a. Paleozoic demosponges. In Treatise on invertebrate paleontology, part E: Porifera (revised), ed. J.K. Rigby, 3, 9–174. Boulder: The Geological Society of America.

Finks, R.M., and J.K. Rigby. 2004b. Paleozoic hexactinellid sponges. In Treatise on invertebrate paleontology, part E: Porifera (revised), ed. J.K. Rigby, 3, 319–448. Boulder: The Geological Society of America.

Flügel, E., H. Keupp, R. Meyer and A. Zeiss. 1975. Upper Jurassic of the Southern Frankenalb, excursion route. In Guide book, International Symposium on Fossil Algae, Erlangen, ed. E. Flügel, 193–211. Erlangen: Institut für Paläontologie der Universität Erlangen-Nürnberg.

von Freyberg, B. 1964. Geologie des Weißen Jura zwischen Eichstätt und Neuburg/Donau (Südliche Fankenalb). Erlanger Geologische Abhandlungen 54: 1–97.

Grant, R.E. 1836. Animal kingdom. In The encyclopaedia of anatomy and physiology, vol. 1, ed. R.B. Todd, 107–118. London: Sherwood, Gilbert and Piper.

Heyng, A., U. Leonhardt, U. Krautworst and R. Pöschl. 2011. Die Fossilien der Mörnsheim-Formation am Schaudiberg. Fossilien, Sonderheft 2011: 22–35.

Hinde, G.J. 1887. A monograph of the British fossil sponges, part 1. Palaeontographical Society Monographs, 1–92. London: Palaeontographical Society.

Keupp, H. 1977. Ultrafazies und Genese der Solnhofener Plattenkalke (Oberer Malm, Südliche Frankenalb). Abhandlungen der Naturhistorischen Gesellschaft Nürnberg 37: 1–128.

Keupp, H., and D. Mehl. 1994. Ammonella quadrata Walther 1904 (Porifera, Hexactinellida) aus dem Solnhofener Plattenkalk von Pfalzpaint: Relikt aus dem Altpaläozoikum? Archaeopteryx 12: 45–54.

Keupp, H., and D. Mehl. 1995. Ammonella quadrata Walther 1904 (Porifera, Hexactinellida) of the Solnhofen plattenkalks: systematics and environmental deductions. International Symposium on Lithographic Limestones, Lleida-Cuenca (Spain), extended abstracts: 93. Madrid: Editiones de la Universidad Autónoma de Madrid.

Keupp, H., and G. Schweigert (in press). Porifera. In Solnhofen , eds. Schultze, H.-P., H. Tischlinger, and G. Viohl. München: Verlag Dr. F. Pfeil.

de Laubenfels, M.W. 1955. Porifera. In Treatise on invertebrate paleontology, part E, Archaeocyatha, Porifera, ed. R.C. Moore, 21–112. New York and Lawrence: The Geological Survey of America and The University of Kansas Press.

Lévi, C. 1956. Étude de Halisarca de Roscoff. Embryology et systématique des Démosponges. Archives de Zoologie Expérimentale et Générale 93: 1–181.

Mayr, F. 1953. Durch Tange verfrachtete Gerölle bei Solnhofen und anderwärts. Geologische Blätter für Nordost-Bayern 3(4): 113–121.

Rigby, K.J., and X.-G. Hou. 1995. Lower Cambrian demosponges and hexactinellid sponges from Yunnan, China. Journal of Paleontology 69(1): 9–19.

Röper, M., H. Leich, and M. Rothgaenger. 1999. Die Plattenkalke von Pfalzpaint (Landkreis Eichstätt), 1–119. Eichendorf: Eichendorf-Verlag.

Rothpletz, A. 1896. Über die Flysch-Fucoiden und einige andere fossile Algen, sowie über liasische, Diatomeen führende Hornschwämme. Zeitschrift der Deutschen Geologischen Gesellschaft 48: 854–914.

Schairer, G. 1971. Mikrofossilien aus Plattenkalken Süddeutschlands. Mitteilungen der Bayerischen Staatssammlung für Paläontologie und historische Geologie 11: 33–68.

Schimper, W.P. 1869. Traité de paléontologie végétale ou la flore du monde primitif dans ses rapports avec les formations géologique et la flore du monde actuel, part 1, 1–740. Paris: Baillière.

Schweigert, G. 2007. Ammonite biostratigraphy as a tool for dating Upper Jurassic lithographic limestones from South Germany—first results and open questions. Neues Jahrbuch für Geologie und Paläontologie, Abhandlungen 245: 117–125.

Sollas, W.J. 1875. Sponges. In Encyclopedia Britannica, 9th ed., 427–446. Edinburgh: Adam & Charles Black.

Sternberg, K.M.v. 1833. Versuch einer geognostisch-botanischen Darstellung der Flora der Vorwelt, 2 (5/6), 1–80. Prag: Spurny.

Walther, J. 1904. Die Fauna der Solnhofener Plattenkalke bionomisch betrachtet.- Festschrift zum 70. Geburtstag von Ernst Haeckel. Denkschriften der Medizinisch-naturwissenschaftlichen Gesellschaft zu Jena 11: 135–214.

Zügel, P. 1997. Discovery of a radiolarian fauna from the Tithonian of the Solnhofen area (Southern Franconian Alb, southern Germany). Paläontologische Zeitschrift 71: 197–209.
Acknowledgments
Our cordial thanks go to Roger Frattigiani, Laichingen, for his donation of the Neochoiaella n. gen. holotype, and to Dr. Michael Steiner, Freie Universität Berlin, for placing material from the Early Cambrian Choiaella at our disposal. Jan Evers, Freie Universität Berlin, and Klaus Rothgaenger, Kallmünz, took the photographs. We would like to express our cordial thanks to the journal's referee, Dr. Francisco Sánchez-Beristain, for his valuable comments.
About this article
Cite this article
Keupp, H., Schweigert, G. Neochoiaella n. gen. (Demospongeae, Choiaellidae)—a second poriferan Lazarus taxon from the Solnhofen Plattenkalk (Upper Jurassic, Southern Germany)?. Paläontol Z 86, 269–274 (2012). https://doi.org/10.1007/s12542-012-0134-4
Received:

Accepted:

Published:

Issue Date:

DOI: https://doi.org/10.1007/s12542-012-0134-4
Keywords
Schlüsselwörter