Abstract
Background
Benefits have been established for regular physical activity (PA) and exercise after breast cancer, but a decline of PA has also been a reported result of breast cancer diagnosis and treatments. The Health Action Process Approach (HAPA) model has been shown to predict various health behaviors, but few studies have tested it at the intrapersonal level. The aim of the present study was to test whether the HAPA constructs that are well confirmed at the interpersonal level also hold at the intrapersonal level in a group of women survivors of breast cancer.
Method
PA behaviors (N = 338) by nine survivors of breast cancer were observed for 6 weeks, and the associations between the HAPA constructs and PA over time were examined. Participants completed a questionnaire with the HAPA constructs related to PA behavior (direct step count and self-reported).
Results
A multilevel model of behavior prediction found that optimistic beliefs about ability to initiate and maintain PA (self-efficacy) were positively related to intentions to be active, and these intentions predicted plans to be active. PA was directly and positively predicted by planning and by confidence in the ability to resume PA after a break.
Conclusion
Self-efficacy and planning are associated with PA behavior within women survivors of breast cancer over time, which was not the case for the outcome expectancies, social support, and action control at this intrapersonal level. A multilevel approach for psychological predictors of PA can be useful in grounding interventions for survivors of breast cancer.
Access options
Buy single article
Instant access to the full article PDF.
USD 39.95
Price excludes VAT (USA)
Tax calculation will be finalised during checkout.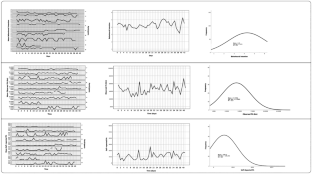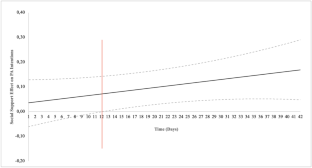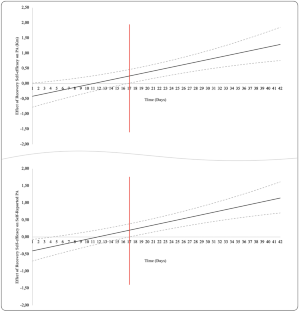 Data Availability
Data is made available upon request.
References
Patel AV, Friedenreich CM, Moore SC, et al. American College of Sports Medicine roundtable report on physical activity, sedentary behavior, and cancer prevention and control. Med Sci Sport Exerc. 2019;51:2391–402.

Ortega MA, Fraile-Martínez O, García-Montero C, et al. Physical activity as an imperative support in breast cancer management. Cancers. 2021;13:1–30.

Furmaniak AC, Menig M, Markes MH. Exercise for women receiving adjuvant therapy for breast cancer. Markes M, editor. Cochrane Database Syst Rev. 2016;21.

Johnsson A, Johnsson A, Johansson K. Physical activity during and after adjuvant chemotherapy in patients with breast cancer. Physiotherapy. 2013;99:221–7.

Lahart IM, Metsios GS, Nevill AM, Carmichael AR. Physical activity for women with breast cancer after adjuvant therapy. Cochrane Database Syst Rev. 2018;103.

Bernard P, Savard J, Steindorf K, et al. Effects and moderators of exercise on sleep in adults with cancer: Individual patient data and aggregated meta-analyses. J Psychosom Res. 2019;124(March):1–9.

Bluethmann SM, Vernon SW, Gabriel KP, Murphy CC, Bartholomew LK. Taking the next step: a systematic review and meta-analysis of physical activity and behavior change interventions in recent post-treatment breast cancer survivors. Breast Cancer Res Treat. 2015;3(149):331–42.

American Cancer Society. Cancer treatment & survivorship facts & figures 2019–2021. 2019.

Buffart LM, Ros WJG, Chinapaw MJM, et al. Mediators of physical exercise for improvement in cancer survivors' quality of life. Psychooncology. 2014;23:330–8.

Stacey FG, James EL, Chapman K, Courneya KS, Lubans DR. A systematic review and meta-analysis of social cognitive theory-based physical activity and/or nutrition behavior change interventions for cancer survivors. J Cancer Surviv. 2015;9:305–38.

Rossi A, Friel C, Carter L, Garber CE. Effects of theory-based behavioral interventions on physical activity among overweight and obese female cancer survivors: a systematic review of randomized controlled trials. Integr Cancer Ther. 2018;17:226–36.

Webb TL, Sheeran P. Does changing behavioral intentions engender behavior change? A meta-analysis of the experimental evidence. Psychol Bull. 2006;132:249–68.

Grimmett C, Corbett T, Brunet J, et al. Systematic review and meta-analysis of maintenance of physical activity behaviour change in cancer survivors. Int J Behav Nutr Phys Act. 2019;16:1–20.

Michie S, Richardson M, Johnston M, et al. The behavior change technique taxonomy (v1) of 93 hierarchically clustered techniques: Building an international consensus for the reporting of behavior change interventions. Ann Behav Med. 2013;46:81–95.

Knittle K, Nurmi J, Crutzen R, et al. How can interventions increase motivation for physical activity? A systematic review and meta-analysis. Health Psychol Rev. 2018;12:211–30.

Schwarzer R. Modeling health behavior change: How to predict and modify the adoption and maintenance of health behaviors. Appl Psychol. 2008;57:1–29.

Sniehotta FF, Scholz U, Schwarzer R. Bridging the intention–behaviour gap: Planning, self-efficacy, and action control in the adoption and maintenance of physical exercise. Psychol Health. 2005;20:143–60.

Schwarzer R, Luszczynska A. Health action process approach. In: Conner M, Norman P, editors. Predicting and changing health behaviour-Research and Practice with Social Cognition Models. 3rd ed. McGraw Hill Education - Open University Press; 2015. p. 252–78.

Parschau L, Barz M, Richert J, et al. Physical activity among adults with obesity: Testing the health action process approach. Rehabil Psychol. 2014;59:42–9.

Fernández BR, Montenegro EM, Knoll N, Schwarzer R. Self-efficacy, action control, and social support explain physical activity changes among Costa Rican older adults. J Phys Act Heal. 2014;11:1573–8.

Caudroit J, Stephan Y, Le Scanff C. Social cognitive determinants of physical activity among retired older individuals: an application of the health action process approach. Br J Health Psychol. 2011;16:404–17.

Barg CJ, Latimer AE, Pomery EA, et al. Examining predictors of physical activity among inactive middle-aged women: an application of the health action process approach. Psychol Health. 2012;27:829–45.

Paxton RJ. The health action process approach applied to African American breast cancer survivors. Psychooncology. 2016;25:648–55.

Bierbauer W, Inauen J, Schaefer S, et al. Health behavior change in older adults: Testing the health action process approach at the inter- and intraindividual level. Appl Psychol Heal Well-Being. 2017;9:324–48.

Molenaar PCM, Campbell CG. The new person-specific paradigm in psychology. Curr Dir Psychol Sci. 2009;18:112–7.

Quinn F, Johnston M, Johnston DW. Testing an integrated behavioural and biomedical model of disability in N-of-1 studies with chronic pain. Psychol Heal. 2013;28:1391–406.

Scholz U, Keller R, Perren S. Predicting behavioral intentions and physical exercise: a test of the health action process approach at the intrapersonal level. Heal Psychol. 2009;28:702–8.

Kwasnicka D, Inauen J, Nieuwenboom W, et al. Challenges and solutions for N-of-1 design studies in health psychology. Health Psychol Rev. 2019;13:163–78.

Maher JP, Dzubur E, Huh J, Intille S, Dunton GF. Within-day time-varying associations between behavioral cognitions and physical activity in Adults. J Sport Exerc Psychol. 2016;38:423–34.

Hobbs N, Dixon D, Johnston M, Howie K. Can the theory of planned behaviour predict the physical activity behaviour of individuals? Psychol Health. 2013;28:234–49.

Smith G, Williams L, O'Donnell C, McKechnie J. A series of n-of-1 studies examining the interrelationships between social cognitive theory constructs and physical activity behaviour within individuals. Psychol Health. 2019;34:255–70.

Scholz U, Nagy G, Schüz B, Ziegelmann JP. The role of motivational and volitional factors for self-regulated running training: Associations on the between- and within- person level. Br J Soc Psychol. 2008;47:421–39.

Maher JP, Conroy DE. A dual-process model of older adults' sedentary behavior. Heal Psychol. 2016;35:262–72.

Zhang C-Q, Zhang R, Schwarzer R, Hagger MS. A meta-analysis of the health action process approach. Heal Psychol. 2019;38:623–37.

Kampshoff CS, Jansen F, van Mechelen W, May AM, et al. Determinants of exercise adherence and maintenance among cancer survivors: a systematic review. Int J Behav Nutr Phys Act. 2014;11:1–13.

Hefferon K, Murphy H, McLeod J, Mutrie N, Campbell A. Understanding barriers to exercise implementation 5-year post-breast cancer diagnosis: a large-scale qualitative study. Health Educ Res. 2013;28:843–56.

Pino-Ortega J, Gómez-Carmona CD, Rico-González M. Accuracy of Xiaomi Mi Band 2.0, 3.0 and 4.0 to measure step count and distance for physical activity and healthcare in adults over 65 years. Gait Posture. 2021;87:6–10.

Martínez-Martínez FJ, Concheiro-Moscoso P, Miranda-Duro MDC, et al. Validation of self-quantification Xiaomi band in a clinical sleep unit. Proceedings. 2020;29.

Marszalek J, Morgulec-Adamowicz N, Rutkowska I, Kosmol A. Using ecological momentary assessment to evaluate current physical activity. Biomed Res Int. 2014;2014:1–9.

Degroote L, DeSmet A, De Bourdeaudhuij I, Van Dyck D, Crombez G. Content validity and methodological considerations in ecological momentary assessment studies on physical activity and sedentary behaviour: a systematic review. Int J Behav Nutr Phys Act. 2020;17:35.

Berli C, Ochsner S, Stadler G, Knoll N, Hornung R, Scholz U. Volitional processes and daily smoking: Examining inter- and intraindividual associations around a quit attempt. J Behav Med. 2015;38:306–17.

Peters EN, Hughes JR. The day-to-day process of stopping or reducing smoking: a prospective study of self-changers. Nicotine Tob Res. 2009;11:1083–92.

Gwaltney CJ, Shiffman S, Sayette MA. Situational correlates of abstinence self-efficacy. J Abnorm Psychol. 2005;114:649–60.

Loehr VG, Baldwin AS, Rosenfield D, Smits JA. Weekly variability in outcome expectations: examining associations with related physical activity experiences during physical activity initiation. J Health Psychol. 2014;19:1309–19.

Haskell WL. Physical activity by self-report: a brief history and future issues. J Phys Act Heal. 2012;9:S5-10.

Ainsworth BE, Haskell WL, Herrmann SD, et al. 2011 compendium of physical activities: a second update of codes and MET values. Med Sci Sports Exerc. 2011;43:1575–81.

Miller R, Brown W, Tudor-Locke C. But what about swimming and cycling? How to "count" non-ambulatory activity when using pedometers to assess physical activity. J Phys Act Heal. 2006;3:257–66.

IPAQ Research Committee. Guidelines for data processing and analysis of the International Physical Activity Questionnaire (IPAQ) – Short and Long Forms. IPAQ. 2005:1–15.

Muthén LK, Muthén BO. Mplus User's Guide. 6th ed. Muthén & Muthén., editor. Los Angeles; 2010.

Hox J, Moerbeek M, van de Schoot R. Multilevel analysis. Routledge; 2010.

Sander AP, Wilson J, Izzo N, Mountford SA, Hayes KW. Factors that affect decisions about physical activity and exercise in survivors of breast cancer: a qualitative study. Phys Ther. 2012;92:525–36.

Emery CF, Yang H-C, Frierson GM, Peterson LJ, Suh S. Determinants of physical activity among women treated for breast cancer in a 5-year longitudinal follow-up investigation. Psychooncology. 2009;18:377–86.

Luszczynska A, Mazurkiewicz M, Ziegelmann JP, Schwarzer R. Recovery self-efficacy and intention as predictors of running or jogging behavior: a cross-lagged panel analysis over a two-year period. Psychol Sport Exerc. 2007;8:247–60.

Godin G, Sheeran P, Conner M, Germain M. Asking questions changes behavior: Mere measurement effects on frequency of blood donation. Heal Psychol. 2008;27:179–84.

Clifford BK, Mizrahi D, Sandler CX, et al. Barriers and facilitators of exercise experienced by cancer survivors: a mixed methods systematic review. Support Care Cancer. 2018;26:685–700.
Funding
This work received national funding from Fundação para a Ciência e a Tecnologia (FCT), I.P—through the Research Center for Psychological Science of the Faculty of Psychology, University of Lisbon (UIDB/04527/2020; UIDP/04527/2020).
Ethics declarations
Ethical Approval
All procedures performed in the study were in accordance with the ethical standards of the institutional and/or national research committee and with the 1964 Helsinki declaration and its later amendments or comparable ethical standards.
Informed Consent
Informed consent was obtained from all individual participants included in the study.
Consent for Publication
Consent for publication was obtained from all individual participants included in the study.
Conflict of Interest
The authors declare no competing interests.
Additional information
Publisher's Note
Springer Nature remains neutral with regard to jurisdictional claims in published maps and institutional affiliations.
Supplementary Information
Below is the link to the electronic supplementary material.
Rights and permissions
Springer Nature or its licensor (e.g. a society or other partner) holds exclusive rights to this article under a publishing agreement with the author(s) or other rightsholder(s); author self-archiving of the accepted manuscript version of this article is solely governed by the terms of such publishing agreement and applicable law.
About this article
Cite this article
Sequeira, M., Pereira, C. & Alvarez, MJ. Predicting Physical Activity in Survivors of Breast Cancer: the Health Action Process Approach at the Intrapersonal Level. Int.J. Behav. Med. (2022). https://doi.org/10.1007/s12529-022-10140-3
Accepted:

Published:

DOI: https://doi.org/10.1007/s12529-022-10140-3
Keywords
N-of-1 designs

Survivors of breast cancer

Physical activity

HAPA