Abstract
Climate change is increasing the frequency, magnitude, and socio-economic costs of unprecedented extreme weather events and disasters. An exceptional stranding event of benthic species, mainly represented by the ecosystem engineer Porifera (Demospongiae) Geodia cydonium (Linnaeus, 1767) was observed in the Gulf of Oristano (Sardinia, Italy, Western Mediterranean) in 2018 after an extreme meteorological event. The stranding phenomenon was assessed and quantified by means of quadrats sampled along the beach highlighting all the conspicuous species; the benthic sponge community in the area was evaluated through underwater SCUBA transects. Stranding reached density peaks of up to 0.88 ind m−2, and the most abundant species reported was the sponge G. cydonium, followed by molluscs, bryozoans, a rare teleost fish, and many other species. The putative source populations were identified in quite shallow (less than 2.5-m depth) Posidonia oceanica (Linnaeus) Delile, 1813 meadows, where the sponge shows a mean density of 2.0 ind m−2. The present massive stranding event is the first in Sardinia and in the Mediterranean for this species, whose distribution is still poorly known. The living population of the gulf still seems in good status, and probably only a little percentage of specimens has been struck by the exceptionally strong hurricane. This work highlights the relevance of stranding events as opportunities for providing information about local biodiversity; biological traits of G. cydonium and the need of effective monitoring plans to fill the lack of knowledge about the distribution of this protected species are discussed.
Access options
Buy single article
Instant access to the full article PDF.
US$ 39.95
Tax calculation will be finalised during checkout.
Subscribe to journal
Immediate online access to all issues from 2019. Subscription will auto renew annually.
US$ 79
Tax calculation will be finalised during checkout.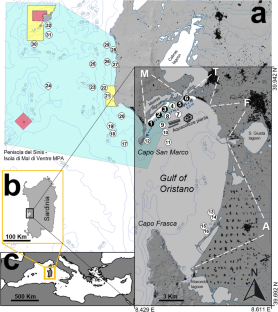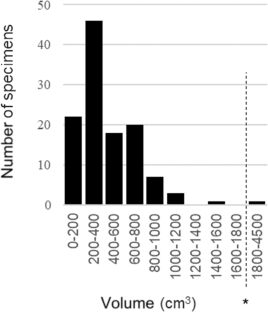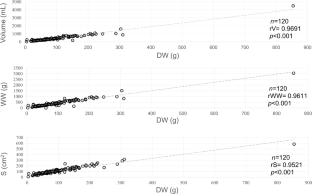 References
Altman DG (1991) Practical statistics for medical research. Chapman & Hall, New York

Ávila E, Carballo JL, Vega C et al (2011) Deposition of shallow water sponges in response to seasonal changes. J Sea Res 66:172–180. https://doi.org/10.1016/j.seares.2011.06.001

Barcelona Convention (1995) The Barcelona Convention for the protection of the marine environment and the coastal region of the Mediterranean, protocol concerning specially protected areas and biological diversity in the Mediterranean. Available at: https://web.unep.org/unepmap/who-we-are/legal-framework [Accessed 06 Apr 2020]

Bastari A, Beccacece J, Ferretti F et al (2017) Local ecological knowledge indicates temporal trends of benthic invertebrates species of the Adriatic Sea. Front Mar Sci 4(157). https://doi.org/10.3389/fmars.2017.00157

Bertolino M, Calcinai B, Capellacci S et al (2012) Posidonia oceanica meadows as sponge spicule traps. Ital J Zool 79:231–238. https://doi.org/10.1080/11250003.2011.614641

Bertolino M, Cerrano C, Bavestrello G et al (2013) Diversity of Porifera in the Mediterranean coralligenous accretions, with description of a new species. Zookeys 336:1–37. https://doi.org/10.3897/zookeys.336.5139

Bertolino M, Cattaneo-Vietti R, Costa G et al (2017) Have climate changes driven the diversity of a Mediterranean coralligenous sponge assemblage on a millennial timescale? Palaeogeogr Palaeoclimatol Palaeoecol 487:355–363. https://doi.org/10.1016/j.palaeo.2017.09.020

Betti F, Bavestrello G, Bo M et al (2020) Effects of the 2018 exceptional storm on the Paramuricea clavata (Anthozoa, Octocorallia) population of the Portofino Promontory (Mediterranean Sea). Reg Stud Mar Sci 34:101037. https://doi.org/10.1016/j.rsma.2019.101037

Biolchi, Denamiel, Devoto et al (2019) Impact of the October 2018 storm Vaia on coastal boulders in the northern Adriatic Sea. Water 11:2229. https://doi.org/10.3390/w11112229

Bisio A, Fedele E, Pittaluga A et al (2014) Isolation of hydroxyoctaprenyl-1′,4′-hydroquinone, a new octaprenylhydroquinone from the marine sponge Sarcotragus spinosulus and evaluation of its pharmacological activity on acetylcholine and glutamate release in the rat central nervous system. Nat Prod Commun 9:1581–1584. https://doi.org/10.1177/1934578X1400901113

Brambilla W, Conforti A, Simeone S et al (2019) Data set of submerged sand deposits organised in an interoperable spatial data infrastructure (Western Sardinia, Mediterranean Sea). Earth Syst Sci Data 11:515–527. https://doi.org/10.5194/essd-11-515-2019

Calcinai B, Bavestrello G, Betti F et al (2009) Storie vitali peculiari del benthos di substrato duro nei SIC marini marchigiani. Biol Mar Mediterr 16:42–45

Carballo J, Ávila E (2004) Population dynamics of a mutualistic interaction between the sponge Haliclona caerulea and the red alga Jania adherens. Mar Ecol Prog Ser 279:93–104. https://doi.org/10.3354/meps279093

Carella F, Aceto S, Pollaro F et al (2019) A mycobacterial disease is associated with the silent mass mortality of the pen shell Pinna nobilis along the Tyrrhenian coastline of Italy. Sci Rep 9:2725. https://doi.org/10.1038/s41598-018-37217-y

Cavaleri L, Bajo M, Barbariol F et al (2019) The October 29, 2018 storm in Northern Italy–an exceptional event and its modeling. Prog Oceanogr 178:102178. https://doi.org/10.1016/j.pocean.2019.102178

Cavicchia L, von Storch H, Gualdi S (2014) A long-term climatology of medicanes. Clim Dyn 43:1183–1195. https://doi.org/10.1007/s00382-013-1893-7

Cebrian E, Uriz MJ, Garrabou J, Ballesteros E (2011) Sponge mass mortalities in a warming Mediterranean Sea: are cyanobacteria-harboring species worse off? PLoS One 6:e20211. https://doi.org/10.1371/journal.pone.0020211

Cerrano C, Bavestrello G, Bianchi CN et al (2000) A catastrophic mass-mortality episode of gorgonians and other organisms in the Ligurian Sea (North-western Mediterranean), summer 1999. Ecol Lett 3:284–293. https://doi.org/10.1046/j.1461-0248.2000.00152.x

Chu JW, Maldonado M, Yahel G, Leys SP (2011) Glass sponge reefs as a silicon sink. Mar Ecol Prog Ser 441:1–14. https://doi.org/10.3354/meps09381

Cocito S, Ferdeghini F, Morri C, Bianchi CN (2000) Patterns of bioconstruction in the cheilostome bryozoan Schizoporella errata: the influence of hydrodynamics and associated biota. Mar Ecol Prog Ser 192:153–161. https://doi.org/10.3354/meps192153

Conte M, Sorani R, Piervitali E (2003) Extreme climatic events over the Mediterranean. In: Geeson NA, Brandtm CJ, Thornes JB (eds) Mediterranean Desertification, 1st edn. Wiley, Chichester, pp 15–32

Corriero G (1987) The sponge fauna from the Stagnone di Marsala (Sicily): taxonomic & ecological observations. Boll Mus Ist Biol Univ Genova 53:101–113

Corriero G (1990) Distribuzione ed ecologia dei Poriferi in ambienti 'confinati mediterranei'. Ph. D. thesis Dissertation, University of Genova, Italy

Corriero G, Pansini M, Sara M (1984) Sui poriferi della insenatura della Strea a Porto Cesareo (Lece). Thalassia Salentina 14:3–10

Corriero G, Sara M, Vaccaro P (1996a) Sexual and asexual reproduction in two species of Tethya (Porifera: Demospongiae) from a Mediterranean coastal lagoon. Mar Biol 126:175–181. https://doi.org/10.1007/BF00347442

Corriero G, Scalera Liaci L, Mercurio M (1996b) Il popolamento a Poriferi della Riserva Marina di Porto Cesareo. Riass 57th Cong Naz UZI San Benetto del Tronto, Italy 28

Costa G, Bavestrello G, Micaroni V et al (2019) Sponge community variation along the Apulian coasts (Otranto Strait) over a pluri-decennial time span. Does water warming drive a sponge diversity increasing in the Mediterranean Sea? J Mar Biol Assoc U K 99:1519–1534. https://doi.org/10.1017/S0025315419000651

Coumou D, Rahmstorf S (2012) A decade of weather extremes. Nat Clim Chang 2:491–496. https://doi.org/10.1038/nclimate1452

Cucco A, Perilli A, De Falco G et al (2006) Water circulation and transport timescales in the Gulf of Oristano. Chem Ecol 22:307–331. https://doi.org/10.1080/02757540600670364

De Falco G, Baroli M, Cucco A, Simeone S (2008) Intrabasinal conditions promoting the development of a biogenic carbonate sedimentary facies associated with the seagrass Posidonia oceanica. Cont Shelf Res 28:797–812. https://doi.org/10.1016/j.csr.2007.12.014

Easterling DR, Meehl GA, Parmesan C et al (2000) Climate extremes: observations, modeling, and impacts. Science 289:2068–2074. https://doi.org/10.1126/science.289.5487.2068

ENEA (1990) - Indagine sulla situazione ambientale delle aree destinate a riserve marine di Porto Cesareo, Capo Rizzuto e Penisola del Sinis – Isola di Mal di Ventre. Convenzione del 23.2.1986 con il Ministero della Marina Mercantile Technical Report. La Spezia. pp. 638 + Allegati + Tavole

Fenner DP (1991) Effects of hurricane Gilbert on coral reefs, fishes and sponges at Cozumel, Mexico. Bull Mar Sci 48:719–730

Gaino E, Pronzato R (1989) Ultrastructural evidence of bacterial damage to Spongia officinalis fibres (Porifera, Demospongiae). Dis Aquat Org 6:67–74. https://doi.org/10.3354/dao006067

Garrabou J, Gómez-Gras D, Ledoux J-B et al (2019) Collaborative database to track mass mortality events in the Mediterranean Sea. Front Mar Sci 6:707. https://doi.org/10.3389/fmars.2019.00707

Gerovasileiou V, Dailianis T, Papadopoulou et al (2017) The availability of map resources for the distribution, degradation status and threats to sponge assemblages in the European Seas–initial baselines in the MERCES project. p. 292. In: 10th World Sponge Conference, 25-30 June 2017. National University of Ireland, Galway

Gherardi M, Giangrande A, Corriero G (2001) Epibiontic and endobiontic polychaetes of Geodia cydonium (Porifera, Demospongiae) from the Mediterranean Sea. Hydrobiologia 443:87–101

Guala I, Grech D, Farina S (2018) Monitoraggio dello stato di conservazione delle praterie di Posidonia oceanica nell'Area Marina Protetta Penisola del Sinis - Isola Mal di Ventre. Technical Report Fondazione IMC – Centro Marino Internazionale ONLUS 18

Guerrero E, Kienberger K, Villaescusa A et al (2019) First record of beaching events for a calycophoran siphonophore: Abylopsis tetragona (Otto, 1823) at the Strait of Gibraltar. Mar Biodivers 49:1587–1593. https://doi.org/10.1007/s12526-018-0926-1

Hughes TP (1994) Catastrophes, phase shifts, and large-scale degradation of a Caribbean coral reef. Science 265:1547–1551. https://doi.org/10.1126/science.265.5178.1547

Jiménez JA, Sancho-García A, Bosom E et al (2012) Storm-induced damages along the Catalan coast (NW Mediterranean) during the period 1958–2008. Geomorphology 143:24–33. https://doi.org/10.1016/j.geomorph.2011.07.034

Kim K, Choi JK, Ryu JH et al (2015) Observation of typhoon-induced seagrass die-off using remote sensing. Estuar Coast Shelf Sci 154:111–121. https://doi.org/10.1016/j.ecss.2014.12.036

Knowlton N, Lang JC, Rooney MC et al (1981) Evidence for delayed mortality in hurricane-damaged Jamaican staghorn corals. Nature 294:251–252. https://doi.org/10.1038/294251a0

Langasco R, Cadeddu B, Formato M et al (2017) Natural collagenic skeleton of marine sponges in pharmaceutics: innovative biomaterial for topical drug delivery. Mater Sci Eng C 70:710–720. https://doi.org/10.1016/j.msec.2016.09.041

Lipej L, Dobrajc Z, Castellarin C, et al (2007) New records of some rare and less-known fishes in the Gulf of Trieste (Northern Adriatic). In: Annales: Series Historia Naturalis. Scientific and Research Center of the Republic of Slovenia, p 171

Longo C, Scalera-Liaci L, Manuel M, Corriero G (2004) Note sui poriferi del Mar Grande e del Mar Piccolo di Taranto (Mar Ionio). Biol Mar Mediterr 11:440–443

Longo C, Cardone F, Mercurio M, et al (2016) Spatial and temporal distributions of the sponge fauna in southern Italian lagoon systems. Mediterr Mar Sci 17:174–189. https://doi.org/10.12681/mms.1426

López Gappa J, Carranza A, Gianuca NM, Scarabino F (2010) Membraniporopsis tubigera, an invasive bryozoan in sandy beaches of southern Brazil and Uruguay. Biol Invasions 12:977–982. https://doi.org/10.1007/s10530-009-9522-4

López RA, Penchaszadeh PE, Marcomini SC (2008) Storm-related strandings of mollusks on the northeast coast of Buenos Aires, Argentina. J Coast Res 244:925–935. https://doi.org/10.2112/05-0621.1

Maldonado M, Sánchez-Tocino L, Navarro C (2010) Recurrent disease outbreaks in corneous demosponges of the genus Ircinia: epidemic incidence and defense mechanisms. Mar Biol 157:1577–1590. https://doi.org/10.1007/s00227-010-1431-7

Manconi R, Cubeddu T, Deriu A (2001) Valorizzazione delle risorse marine di Sardegna e Corsica: dati preliminari sulle spugne cornee. In: Univ. degli Studi Sassari (ed) PIC-INTERREG II Sardegna-Corsica, Protezione, Valorizzazione e Gestione dell'Ambiente Sardo-Corso, pp 259–261

Manconi R, Padiglia A, Cubeddu T, Pronzato R (2019) Long-term sponge stranding along the shores of Sardinia Island (Western Mediterranean Sea). Mar Ecol 40. https://doi.org/10.1111/maec.12567

Marcos M, Jordà G, Gomis D, Pérez B (2011) Changes in storm surges in southern Europe from a regional model under climate change scenarios. Glob Planet Chang 77:116–128. https://doi.org/10.1016/j.gloplacha.2011.04.002

McBean G (2004) Climate change and extreme weather: a basis for action. Nat Hazards 31:177–190. https://doi.org/10.1023/B:NHAZ.0000020259.58716.0d

Mercurio M, Corriero G, Gaino E (2006) Sessile and non-sessile morphs of Geodia cydonium (Jameson) (Porifera, Demospongiae) in two semi-enclosed Mediterranean bays. Mar Biol 148:489–501. https://doi.org/10.1007/s00227-005-0092-4

Mercurio M, Corriero G, Gaino E (2007) A 3-year investigation of sexual reproduction in Geodia cydonium (Jameson 1811) (Porifera, Demospongiae) from a semi-enclosed Mediterranean bay. Mar Biol 151:1491–1500. https://doi.org/10.1007/s00227-006-0584-x

Miglietta MM, Laviola S, Malvaldi A, Conte D, Levizzani V, Price C (2013) Analysis of tropical‐like cyclones over the Mediterranean Sea through a combined modeling and satellite approach. Geophys Res Lett 40(10):2400–2405. https://doi.org/10.1002/grl.50432

Mirza MMQ (2003) Climate change and extreme weather events: can developing countries adapt? Clim Pol 3:233–248. https://doi.org/10.1016/S1469-3062(03)00052-4

Morri C, Cinelli F, Bianchi CN (1994) Sessile epifauna gigantism in a submarine cave with sulphur springs. Cave Diving 6:4–9

Müller WEG, Wimmer W, Schatton W et al (1999) Initiation of an aquaculture of sponges for the sustainable production of bioactive metabolites in open systems: example, Geodia cydonium. Mar Biotechnol 1:569–579. https://doi.org/10.1007/PL00011812

Müller WEG, Schloßmacher U, Eckert C et al (2007) Analysis of the axial filament in spicules of the demosponge Geodia cydonium: different silicatein composition in microscleres (asters) and megascleres (oxeas and triaenes). Eur J Cell Biol 86:473–487. https://doi.org/10.1016/j.ejcb.2007.06.002

Murray PM, Moane S, Collins C et al (2013) Sustainable production of biologically active molecules of marine based origin. New Biotechnol 30:839–850. https://doi.org/10.1016/j.nbt.2013.03.006

Ortega L, Castilla J, Espino M et al (2012) Effects of fishing, market price, and climate on two South American clam species. Mar Ecol Prog Ser 469:71–85. https://doi.org/10.3354/meps10016

Ott JA (1980) Growth and production in Posidonia oceanica (L.) Delile. Mar Ecol 1:47–64. https://doi.org/10.1111/j.1439-0485.1980.tb00221

Padiglia A, Ledda FD, Padedda BM et al (2018) Long-term experimental in situ farming of Crambe crambe (Demospongiae: Poecilosclerida). PeerJ 6:e4964. https://doi.org/10.7717/peerj.4964

Pansini M, Manconi R, Pronzato R (2011) Porifera I. Calderini, Bologna

Parenzan P (1976) Un habitat marino di tipo subtropicale a Porto Cesareo. In: L. Scalera Liaci (a cura di), Atti del VI Simposio Nazionale sulla Conservazione della. Natura:151–157

Pérez T, Garrabou J, Sartoretto S et al (2000) Mortalité massive d'invertébrés marins: un événement sans précédent en Méditerranée nord-occidentale. C R Acad Sci Ser III 323:853–865. https://doi.org/10.1016/S0764-4469(00)01237-3

Pérez-López P, Ledda FD, Bisio A et al (2017) Life cycle assessment of in situ mariculture in the Mediterranean Sea for the production of bioactive compounds from the sponge Sarcotragus spinosulus. J Clean Prod 142:4356–4368. https://doi.org/10.1016/j.jclepro.2016.11.137

Ponti M, Fava F, Abbiati M (2011) Spatial–temporal variability of epibenthic assemblages on subtidal biogenic reefs in the northern Adriatic Sea. Mar Biol 158:1447–1459. https://doi.org/10.1007/s00227-011-1661-3

Potvin C, Roff DA (1993) Distribution-free and robust statistical methods: viable alternatives to parametric statistics. Ecology 74:1617–1628

Pronzato R, Dorcier M, Sidri M, Manconi R (2003) Morphotypes of Spongia officinalis (Demospongiae, Dictyoceratida) in two Mediterranean populations. Ital J Zool 70:327–332. https://doi.org/10.1080/11250000309356538

Pulitzer-Finali G (1983) A collection of Mediterranean Demospongiae (Porifera) with, in appendix, a list of the Demospongiae hitherto recorded from the Mediterranean Sea. Estratto dagli annali del museo civico di storia naturale Giacomo Doria di Genova 84:445–621

RAC/SPA - UNEP/MAP (2013) Ecological quantitative description of Boka Kotorska Bay marine area (Montenegro). By Golder Associates. Ed. RAC/SPA - MedMPAnet Project, Tunis: 82 pp + Appendices

Riascos J, Carstensen D, Laudien J et al (2009) Thriving and declining: climate variability shaping life-history and population persistence of Mesodesma donacium in the Humboldt Upwelling System. Mar Ecol Prog Ser 385:151–163. https://doi.org/10.3354/meps08042

Rivetti I, Fraschetti S, Lionello P et al (2014) Global warming and mass mortalities of benthic invertebrates in the Mediterranean Sea. PLoS One 9:e115655. https://doi.org/10.1371/journal.pone.0115655

Santucci R (1922) La Geodia cydonium come centro di associazione biologica. Memorie Comitato Talassografico ltaliano 103:5–19

Sauerborn R, Ebi K (2012) Climate change and natural disasters–integrating science and practice to protect health. Glob Health Action 5:19295. https://doi.org/10.3402/gha.v5i0.19295

Stevely J, Sweat D, Bert T et al (2011) Sponge mortality at Marathon and Long Key, Florida: patterns of species response and population recovery. Proc 63rd Gulf Caribb Fish Inst:384–400

Stjepčević J, Parenzan P (1980) Il Golfo delle Bocche di Cattaro–condizioni generali e biocenosi bentoniche con carta ecologica delle sue due baie interne. Stud Mar 9:3–149

Teixidó N, Casas E, Cebrián E et al (2013) Impacts on coralligenous outcrop biodiversity of a dramatic coastal storm. PLoS One 8:e53742. https://doi.org/10.1371/journal.pone.0053742

Turicchia E, Poli D, Abbiati M, Ponti M (2013) Abundance, size, and growth rate of Geodia cydonium (Demospongiae: Geodiidae) in the northern Adriatic temperate biogenic reefs. Rapport du 40eme Congrès de la Commission Internationale pour l'Exploration Scientifique de la mer Méditerranée. CIESM, 28 October–1 November 2013, Marseille, France

Turra A, Pombo M, Petracco M et al (2016) Frequency, magnitude, and possible causes of stranding and mass-mortality events of the beach clam Tivela mactroides (Bivalvia: Veneridae). PLoS One 11:e0146323

Uriz MJ (1981) Estudio sistemático de las esponjas Astrophorida (Demospongia) de los fondos de pesca de Arrastre, entre Tossa y Calella (Cataluña). Bol Inst Espa Ocean 6:8–58

Vacelet J (1969) Éponges de la Roche du Large et de l'étage bathyal de Méditerranée (Récoltes de la soucoupe plongeante Cousteau et dragages). Mémoires du Muséum national d'Histoire naturelle (A, Zoologie) 59 (2):145-219, pls I-IV

Vieira LM, Migotto AE (2015) Membraniporopsis tubigera (Osburn, 1940) (Bryozoa) on floating substrata: evidence of a dispersal mechanism in the western Atlantic. Mar Biodivers 45:155–156. https://doi.org/10.1007/s12526-014-0260-1

Wulff JL (1995) Effects of a hurricane on survival and orientation of large erect coral reef sponges. Coral Reefs 14:55–61. https://doi.org/10.1007/BF00304073

Zabala M (1986) Fauna dels Briozous dels Països Catalans. Arxius de la Secció de Ciències 84:1–833
Acknowledgements
We are grateful to Penisola del Sinis - Isola di Mal di Ventre Marine Protected Area (MPA) that provided all necessary permits for this study. The following colleagues are thanked: Andrea Cucco and Giovanni Quattrocchi for the support in the description of the meteorological event; Dario Vallainc for putting DG in contact with the LEK fishermen for fish records; Alessandra Bellucci, Stefania Pinna, and Simone Farina for assistance during field work. We are thankful to the reviewers that contributed to improve the quality of the manuscript
Funding
This research was funded by the Autonomous Region of Sardinia (RAS) according to the L.R. 7/2007. DG was supported by a fellowship in the framework of the Interreg V: A Italy France Maritime 2014 2020 Co-operation Program, GIREPAM project Gestione Integrata delle Reti Ecologiche attraverso i Parchi e le Aree Marine (Asse 2 - Lotto 3 – PI 6C –OS 1). AR received funds from the University of Catania, Catania, through funding n. 22722132118 and "PiaCeRi - Piano Incentivi per la Ricerca di Ateneo 2020-22, linea di intervento 2". This is the contribution n. 462 of the Catania Palaeontological Research Group.
Ethics declarations
Conflict of interest
The authors declare that they have no conflict of interest.
Ethical approval
No animal testing was performed during this study. This article does not contain any studies with animals performed by any of the authors.
Sampling and field studies
All necessary permits for sampling and observational field studies have been obtained by the authors from the competent authorities and are mentioned in the acknowledgements.
Data availability
The datasets generated during and/or analysed during the current study are available from the corresponding author on reasonable request.
Author contribution statement
DG and IG conceived and designed the research. DG and BvdP did the field work and laboratory analyses. DG analysed the data. DG and IG wrote the manuscript. All authors read, reviewed, and approved the manuscript.
Additional information
Publisher's note
Springer Nature remains neutral with regard to jurisdictional claims in published maps and institutional affiliations.
Communicated by M. Klautau
Electronic supplementary material
About this article
Cite this article
Grech, D., van de Poll, B., Bertolino, M. et al. Massive stranding event revealed the occurrence of an overlooked and ecosystem engineer sponge. Mar. Biodivers. 50, 82 (2020). https://doi.org/10.1007/s12526-020-01105-4
Received:

Revised:

Accepted:

Published:
Keywords
Sardinia (Western Mediterranean)

Global change

Geodia cydonium

Porifera

Macrobenthos conservation

MPA