Abstract
The biodiversity of the Red Sea remains relatively understudied, particularly for invertebrate taxa. Documenting present patterns of biodiversity is essential for better understanding Red Sea reef ecosystems and how these ecosystems may be impacted by stressors (such as fishing and climate change). Several species of giant clams (genus Tridacna) are reported from the Red Sea, although the majority of research effort has occurred in the Gulf of Aqaba. We investigated the genetic diversity (16S rDNA) of the Tridacna species found in the central Saudi Arabian Red Sea. We also investigated the genetic diversity (ITS rDNA) of symbiotic dinoflagellates Symbiodinium associated with these clams. Samples were collected from nine reefs on a cross-shelf gradient near Thuwal, Saudi Arabia. Two species, T. squamosa and T. maxima, were recorded, with the latter being the most abundant. Tridacna squamosina, a species recently reported in the northern Red Sea, was not found, suggesting that this species is not present or is very rare in our study region. All tridacnids sampled were found to harbor Symbiodinium grouped in Clade A, considered an opportunistic, heat-tolerant symbiont group in anemones and corals. The consistent association with Clade A Symbiodinium in central Red Sea tridacnids may reflect the consequence of adaptation to the relatively extreme conditions of the Red Sea. This study contributes to an ever-growing catalog of Red Sea biodiversity and serves as important baseline information for a region experiencing dynamic pressures.
Access options
Buy single article
Instant access to the full article PDF.
US$ 39.95
Tax calculation will be finalised during checkout.
Subscribe to journal
Immediate online access to all issues from 2019. Subscription will auto renew annually.
US$ 79
Tax calculation will be finalised during checkout.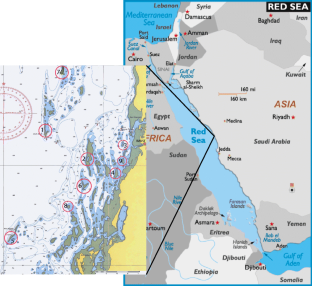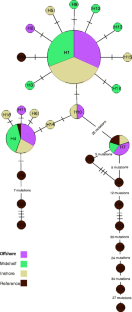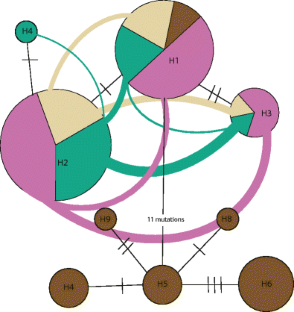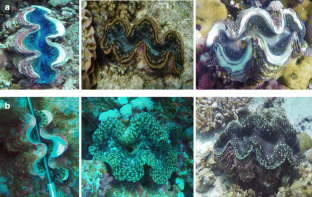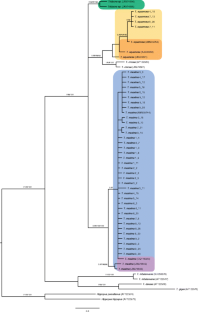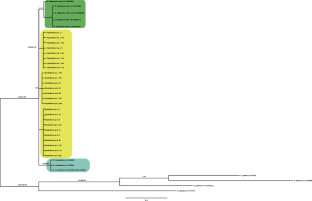 References
Addessi L (2001) Giant clam bleaching in the lagoon of Takapoto atoll (French Polynesia). Coral Reefs 19(3):220–220

Ashworth JS, Ormond RF, Sturrock HT (2004) Effects of reef-top gathering and fishing on invertebrate abundance across take and no-take zones. J Exp Mar Biol Ecol 303(2):221–242

Badr NB, El-Fiky AA, Mostafa AR, Al-Mur BA (2009) Metal pollution records in core sediments of some Red Sea coastal areas, Kingdom of Saudi Arabia. Environ Monit Assess 155(1–4):509–526

Baillie BK, Belda-Baillie CA, Silvestre V, Sison M, Gomez AV, Gomez ED, Monje V (2000) Genetic variation in Symbiodinium isolates from giant clams based on random-amplified-polymorphic DNA (RAPD) patterns. Mar Biol 136(5):829–836

Baker AC (2003) Flexibility and specificity in coral–algal symbiosis: diversity, ecology, and biogeography of Symbiodinium. Annu Rev Ecol Evol Syst 34:661–689

Banaszak AT, Lajeunesse TC, Trench RK (2000) The synthesis of mycosporine-like amino acids (MAAs) by cultured, symbiotic dinoflagellates. J Exp Mar Biol Ecol 249(2):219–233

Banaszak AT, Santos MGB, LaJeunesse TC, Lesser MP (2006) The distribution of mycosporine-like amino acids (MAAs) and the phylogenetic identity of symbiotic dinoflagellates in cnidarian hosts from the Mexican Caribbean. J Exp Mar Biol Ecol 337(2):131–146

Bandelt HJ, Forster P, Röhl A (1999) Median-joining networks for inferring intraspecific phylogenies. Mol Biol Evol 16:37–48

Belda-Baillie CA, Sison M, Silvestre V, Villamor K, Monje V, Gomez ED, Baillie BK (1999) Evidence for changing symbiotic algae in juvenile tridacnids. J Exp Mar Biol Ecol 241(2):207–221

Berumen ML, Hoey AS, Bass WH, Bouwmeester J, Catania D, Cochran JE, Khalil MT, Miyake S, Mughal MR, Spaet JL, Saenz-Agudelo P (2013) The status of coral reef ecology research in the Red Sea. Coral Reefs 32(3):737–748

bin Othman AS, Goh GH, Todd PA (2010) The distribution and status of giant clams (family Tridacnidae)—a short review. Raff Bull Zool 58(1):103–111

Bodoy A (1984) Assessment of human impact on giant clams (Tridacna maxima) near Jeddah, Saudi Arabia. In: Proceedings of the symposium on coral reef environment of the Red Sea, Jeddah, Saudi Arabia, January 1984, pp 472–490

Bogorodsky SV, Suzuki T, Mal AO (2016) Description of a new species of Priolepis (Perciformes: Gobiidae) from the Red Sea, a new record of Priolepis compita, and a distributional range extension of Trimma fishelsoni. Zootaxa 4150(2):168–184

Buck BH, Rosenthal H, Saint-Paul U (2002) Effect of increased irradiance and thermal stress on the symbiosis of Symbiodinium microadriaticum and Tridacna gigas. Aquat Living Resour 15(2):107–117

Carlos AA, Baillie BK, Kawachi M, Maruyama T (1999) Phylogenetic position of Symbiodinium (Dinophyceae) isolates from tridacnids (Bivalvia), cardiids (Bivalvia), a sponge (Porifera), a soft coral (Anthozoa), and a free-living strain. J Phycol 35:1054–1062

Chan KR, Todd PA, Chou LM (2008) An allometric analysis of juvenile fluted giant clam shells (Tridacna squamosa L.). J Conchol 39(6):621

Darriba D, Taboada GL, Doallo R, Posada D (2011) ProtTest 3: fast selection of best-fit models of protein evolution. Bioinformatics 27(8):1164–1165

Darriba D, Taboada GL, Doallo R, Posada D (2012) jModelTest 2: more models, new heuristics and parallel computing. Nat Methods 9:772–772

DeBoer TS, Baker AC, Erdmann MV, Jones PR, Barber PH (2012) Patterns of Symbiodinium distribution in three giant clam species across the biodiverse Bird's Head region of Indonesia. Mar Ecol Prog Ser 444:117–132

DiBattista JD, Roberts MB, Bouwmeester J, Bowen BW, Coker DJ, Lozano-Cortés DF, Choat JH, Gaither MR, Hobbs JPA, Khalil MT, Kochzius M, Myers RF, Paulay G, Robitzch VSN, Saenz-Agudelo P, Salas E, Sinclair-Taylor TH, Toonen RJ, Westneat MW, Williams ST, Berumen ML (2016) A review of contemporary patterns of endemism for shallow water reef fauna in the Red Sea. J Biogeogr 43(3):423–439

Fay SA, Weber MX (2012) The occurrence of mixed infections of Symbiodinium (Dinoflagellata) within individual hosts. J Phycol 48(6):1306–1316

Flot JF (2010) SeqPHASE: a web tool for interconverting PHASE input/output files and FASTA sequence alignments. Mol Ecol Resour 10:162–166

Flot JF, Couloux A, Tillier S (2010) Haplowebs as a graphical tool for delimiting species: a revival of Doyle's "field for recombination" approach and its application to the coral genus Pocillopora in Clipperton. BMC Evol Biol 10:372

Furby KA, Bouwmeester J, Berumen ML (2013) Susceptibility of central Red Sea corals during a major bleaching event. Coral Reefs 32(2):505–513

Gill AC, Bogorodsky SV, Mal AO (2013) Acanthoplesiops cappuccino, a new species of acanthoclinine fish from the Red Sea (Teleostei: Plesiopidae). Zootaxa 3750(3):216–222

Gladstone W (2000) The ecological and social basis for management of a Red Sea marine-protected area. Ocean Coast Manage 43(12):1015–1032

Gladstone W, Curley B, Shokri MR (2013) Environmental impacts of tourism in the Gulf and the Red Sea. Mar Pollut Bull 72(2):375–388

Glynn PW, Maté JL, Baker AC, Calderón MO (2001) Coral bleaching and mortality in Panama and Ecuador during the 1997–1998 el Niño–southern oscillation event: spatial/temporal patterns and comparisons with the 1982–1983 event. Bull Mar Sci 69(1):79–109

Han L, Todd PA, Chou LM, Von Bing Y, Sivaloganathan B (2008) The defensive role of scutes in juvenile fluted giant clams (Tridacna squamosa). J Exp Mar Biol Ecol 359(1):77–83

Hasan MH (2005) Destruction of a Holothuria scabra population by overfishing at Abu Rhamada Island in the Red Sea. Mar Environ Res 60(4):489–511

Herrera ND, ter Poorten JJ, Bieler R, Mikkelsen PM, Strong EE, Jablonski D, Steppan SJ (2015) Molecular phylogenetics and historical biogeography amid shifting continents in the cockles and giant clams (Bivalvia: Cardiidae). Molecular Phylogenetics and Evolution 93:94–106

Hobbs JPA, Frisch AJ, Ford BM, Thums M, Saenz-Agudelo P, Furby KA, Berumen ML (2013) Taxonomic, spatial and temporal patterns of bleaching in anemones inhabited by anemonefishes. PLoS One 8(8):e70966

Huber M, Eschner A (2010) Tridacna (Chametrachea) costata Roa-Quiaoit, Kochzius, Jantzen, Al-Zibdah & Richter from the Red Sea, a junior synonym of Tridacna squamosina Sturany, 1899 (Bivalvia, Tridacnidae). Ann Naturhist Mus Wien (B Bot Zool) 112:153–162

Huelsenbeck JP, Ronquist F (2001) MRBAYES: Bayesian inference of phylogenetic trees. Bioinformatics 17:754–755

Huelsken T, Keyse J, Liggins L, Penny S, Treml EA, Riginos C (2013) A novel widespread cryptic species and phylogeographic patterns within several giant clam species (Cardiidae: Tridacna) from the Indo-Pacific Ocean. PLoS One 8(11): e80858

Hui M, Kraemer WE, Seidel C, Nuryanto A, Joshi A, Kochzius M (2016) Comparative genetic population structure of three endangered giant clams (Cardiidae: Tridacna species) throughout the Indo-West Pacific: implications for divergence, connectivity and conservation. J Molluscan Stud 82(3):403–414

Ikeda S, Yamashita H, Kondo SN, Inoue K, Morishima SY, Koike K (2017) Zooxanthellal genetic varieties in giant clams are partially determined by species-intrinsic and growth-related characteristics. PloS one 12(2): e0172285

Jantzen C, Wild C, El-Zibdah M, Roa-Quiaoit HA, Haacke C, Richter C (2008) Photosynthetic performance of giant clams, Tridacna maxima and T. squamosa, Red Sea. Mar Biol 155(2):211–221

Krishnan P, Dam Roy S, George G, Srivastava RC, Anand A, Murugesan S, Kaliyamoorthy M, Vikas N, Soundararajan R (2011) Elevated sea surface temperature during may 2010 induces mass bleaching of corals in the Andaman. Curr Sci 100(1):111–117

LaJeunesse TC (2001) Investigating the biodiversity, ecology, and phylogeny of endosymbiotic dinoflagellates in the genus Symbiodinium using the ITS region: in search of a "species" level marker. J Phycol 37(5):866–880

LaJeunesse TC, Thornhill DJ (2011) Improved resolution of reef-coral endosymbiont (Symbiodinium) species diversity, ecology, and evolution through psbA non-coding region genotyping. PLoS One 6(12):e29013. doi:10.1371/journal.pone.0029013

LaJeunesse TC, Bhagooli R, Hidaka M, DeVantier L, Done T, Schmidt GW, Fitt WK, Hoegh-Guldberg O (2004) Closely related Symbiodinium spp. differ in relative dominance in coral reef host communities across environmental, latitudinal and biogeographic gradients. Mar Ecol Prog Ser 284:147–161

LaJeunesse TC, Wham DC, Pettay DT, Parkinson JE, Keshavmurthy S, Chen CA (2014) Ecologically differentiated stress-tolerant endosymbionts in the dinoflagellate genus Symbiodinium (Dinophyceae) Clade D are different species. Phycologia 53(4):305–319

Lee M, Jeong H, LaJeunesse TC, Lee S (2014) Temporal variation in the abundance of 4 Symbiodinium Clades within the scleractinian coral Alveopora japonica from the coastal waters of Jeju, Korea. Unpublished

Lee SY, Jeong HJ, Kang NS, Jang TY, Jang SH, Lajeunesse TC (2015) Symbiodinium tridacnidorum sp. nov., a dinoflagellate common to Indo-Pacific giant clams, and a revised morphological description of Symbiodinium microadriaticum Freudenthal, emended Trench & blank. Eur J Phycol 50(2):155–172

Leggat W, Buck BH, Grice A, Yellowlees D (2003) The impact of bleaching on the metabolic contribution of dinoflagellate symbionts to their giant clam host. Plant Cell Environ 26(12):1951–1961

Librado P, Rozas J (2009) DnaSP v5: a software for comprehensive analysis of DNA polymorphism data. Bioinformatics 25:1451–1452

Lizano AMD, Santos MD (2014) Updates on the status of giant clams Tridacna spp. and Hippopus hippopus in the Philippines using mitochondrial CO1 and 16S rRNA genes. Philippine Sci Lett 7:187–200

Lucas JS (1994) The biology, exploitation, and mariculture of giant clams (Tridacnidae). Rev Fish Sci 2(3):181–223

Ngugi DK, Antunes A, Brune A, Stingl U (2012) Biogeography of pelagic bacterioplankton across an antagonistic temperature–salinity gradient in the Red Sea. Mol Ecol 21(2):388–405

Norton JH, Prior HC, Baillie B, Yellowlees D (1995) Atrophy of the zooxanthellal tubular system in bleached giant clams Tridacna gigas. J Invertebr Pathol 66(3):307–310

Nuryanto A, Duryadi D, Soedharma D, Blohm D (2007) Molecular phylogeny of giant clams based on mitochondrial DNA cytochrome c oxidase I gene. HAYATI J Biosci 14(4):162–166

Pinzón JH, Devlin-Durante MK, Weber MX, Baums IB, Lajeunesse TC (2011) Microsatellite loci for Symbiodinium A3 (S. fitti) a common algal symbiont among Caribbean Acropora (stony corals) and Indo-Pacific giant clams (Tridacna). Conserv Genet Resour 3(1):45–47

Raitsos DE, Pradhan Y, Brewin RJ, Stenchikov G, Hoteit I (2013) Remote sensing the phytoplankton seasonal succession of the Red Sea. PLoS One 8(6):e64909

Rambaut A, Suchard MA, Xie D & Drummond AJ (2014) Trace v1.6, available from http://beast.bio.ed.ac.uk/Tracer

Reimer JD, Takishita K, Ono S, Maruyama T, Tsukahara J (2006) Latitudinal and intracolony ITS-rDNA sequence variation in the symbiotic dinoflagellate genus Symbiodinium (Dinophyceae) in Zoanthus sansibaricus (Anthozoa: Hexacorallia). Phycol Res 54:122–132

Reimer JD, Kawamura I, Berumen ML (2015) First record of Nanozoanthidae from the Red Sea. Mar Biodivers Rec 8:e19

Richter C, Roa-Quiaoit H, Jantzen C, Al-Zibdah M, Kochzius M (2008) Collapse of a new living species of giant clam in the Red Sea. Curr Biol 18(17):1349–1354

Rowan R (1998) Review—diversity and ecology of zooxanthellae on coral reefs. J Phycol 34(3):407–417

Rowan R, Powers DA (1992) Ribosomal RNA sequences and the diversity of symbiotic dinoflagellates (zooxanthellae). Proc Natl Acad Sci 89(8):3639–3643

Rowan R, Knowlton N (1995) Intraspecific diversity and ecological zonation in coral–algal symbiosis. Proc Natl Acad Sci 92(7):2850–2853

Rowan R, Knowlton N, Baker A, Jara J (1997) Landscape ecology of algal symbionts creates variation in episodes of coral bleaching. Nature 338:265–269

Russell BC, Golani D, Tikochinski Y (2015) Saurida lessepsianus a new species of lizardfish (Pisces: Synodontidae) from the Red Sea and Mediterranean Sea, with a key to Saurida species in the Red Sea. Zootaxa 3956(4):559–568

Savage AM, Goodson MS, Visram S, Trapido-Rosenthal H, Wiedenmann J, Douglas AE (2002) Molecular diversity of symbiotic algae at the latitudinal margins of their distribution: dinoflagellates of the genus Symbiodinium in corals and sea anemones. Mar Ecol Prog Ser 244:17–26

Schneider JA, Foighil DÓ (1999) Phylogeny of giant clams (Cardiidae: Tridacninae) based on partial mitochondrial 16S rDNA gene sequences. Mol Phylogenet Evol 13(1):59–66

Sison MP (2003) The effects of zooxanthellae clades A and C on giant clam host, in particular to its early growth, survival, recruitment and response to thermal stress. Master's thesis, University of the Philippines Diliman, Quezon City

Spaet JL, Berumen ML (2015) Fish market surveys indicate unsustainable elasmobranch fisheries in the Saudi Arabian Red Sea. Fish Res 161:356–364

Stat M, Gates RD (2011) Clade D Symbiodinium in scleractinian corals: a "nugget" of hope, a selfish opportunist, an ominous sign, or all of the above? J Mar Biol. doi:10.1155/2011/730715

Stephens M, Donnelly P (2003) A comparison of Bayesian methods for haplotype reconstruction from population genotype data. Am J Hum Genet 73:1162–1169

Su Y, Hung JH, Kubo H, Liu LL (2014) Tridacna noae (Röding, 1798)—a valid giant clam species separated from T. maxima (Röding, 1798) by morphological and genetic data. Raff Bull Zool 62:124–135

Swofford DL (2003) PAUP*. Phylogenetic analysis using parsimony (*and other methods). Version 4. Sinauer Associates, Sunderland

Terraneo TI, Berumen ML, Arrigoni R, Waheed Z, Bouwmeester J, Caragnano A, Stefani F, Benzoni F (2014) Pachyseris inattesa sp. n. (Cnidaria, Anthozoa, Scleractinia): a new reef coral species from the Red Sea and its phylogenetic relationships. ZooKeys 433:1–30

Thornhill DJ, Lajeunesse TC, Santos SR (2007) Measuring rDNA diversity in eukaryotic microbial systems: how intragenomic variation, pseudogenes, and PCR artifacts confound biodiversity estimates. Mol Ecol 16(24):5326–5340

Tiavouane J, Fauvelot C (2016) First record of the Devil Clam, Tridacna mbalavuana Ladd 1934, in New Caledonia. Mar Biodivers 1–2

Toller WW, Rowan R, Knowlton N (2001) Zooxanthellae of the Montastraea annularis species complex: patterns of distribution of four taxa of Symbiodinium on different reefs and across depths. Biol Bull 201(3):348–359

van Oppen MJ, Palstra FP, Piquet AMT, Miller DJ (2001) Patterns of coral–dinoflagellate associations in Acropora: significance of local availability and physiology of Symbiodinium strains and host–symbiont selectivity. Proc R Soc Lond B Biol Sci 268(1478):1759–1767

van Oppen MJH, Mahiny AJ, Done TJ (2005) Geographic distribution of zooxanthella types in three coral species on the Great Barrier Reef sampled after the 2002 bleaching event. Coral Reefs 24(3):482–487

Venn AA, Loram JE, Trapido-Rosenthal HG, Joyce DA, Douglas AE (2008) Importance of time and place: patterns in abundance of Symbiodinium clades a and B in the Tropical Sea anemone Condylactis gigantea. Biol Bull 215:243–252

Voolstra CR, Miller DJ, Ragan MA, Hoffmann A, Hoegh-Guldberg O, Bourne D, Ball E, Ying H, Foret S, Takahashi S, Weynberg KD (2015) The ReFuGe 2020 Consortium—using "omics" approaches to explore the adaptability and resilience of coral holobionts to environmental change. Front Mar Sci 2:68. doi:10.3389/fmars.2015.00068

Wilkinson CP (1998) The 1997–1998 mass bleaching event around the world. OceanDocs. Available online at: http://hdl.handle.net/1834/545
Acknowledgments
This work was made possible with support from the King Abdullah University of Science and Technology (KAUST) Visiting Student Research Program and the Red Sea Research Center. For assistance with field sampling, we thank A. Monroe, N. Kandler, M. Wooster, S. Wilson, M. Emms, and F. Gizzi. Logistical support was provided by the KAUST Coastal and Marine Resources Core Lab and members of the Reef Ecology Lab. For assistance with lab work, data analysis, and figure preparation, we gratefully acknowledge the assistance from R. Arrigoni and T. Sinclair-Taylor. Funding for this work was provided by KAUST (baseline research funds to MLB).
Additional information
The original version of this article was revised: Figures 4, 5 and 6 of the original article were published with incorrect images and captions.
An erratum to this article is available at https://doi.org/10.1007/s12526-017-0750-z.
Communicated by M. Sonnewald
Electronic supplementary material
About this article
Cite this article
Pappas, M.K., He, S., Hardenstine, R.S. et al. Genetic diversity of giant clams (Tridacna spp.) and their associated Symbiodinium in the central Red Sea. Mar Biodiv 47, 1209–1222 (2017). https://doi.org/10.1007/s12526-017-0715-2
Received:

Revised:

Accepted:

Published:

Issue Date:
Keywords
Giant clam

Tridacna

Symbiodinium

Bleaching

Red Sea

Climate change

16s gene

ITS gene

Phylogenetics

Molecular genetics