Abstract
The second-hand automotive market is one with the least trust from consumers. Customers on the second-hand car market suffer from such problems as the car being in worse condition than initially indicated, accident damage that is not disclosed, fraud, etc. Akerlof, described the market for used cars as an example of the problem of information asymmetries and resulting quality uncertainty. In order to cope with quality uncertainties, used car buyers actively engage themselves in information seeking. Blockchain technology promises to automatize the tracking of cars through their lifecycles and provide reliable information at any point in time it is needed. In our study, we investigate the problems car buyers face during information seeking and propose requirements for the design of a blockchain-based system to address these.
Access options
Buy single article
Instant access to the full article PDF.
US$ 39.95
Tax calculation will be finalised during checkout.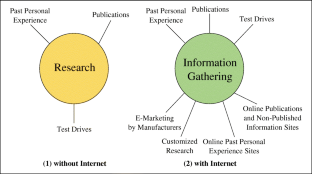 Notes
1.

By March 2019, the consortium founded a non-profit association, which included other organizations: data providers, a bank, a leasing association, etc.
References
Akerlof, G. A. (1970). The market for "lemons": Quality uncertainty and the market mechanism. The Quarterly Journal of Economics, 488–500.

Bauer, I., Zavolokina, L., Leisibach, F., & Schwabe, G. (2019a). Exploring Blockchain Value Creation: The Case of the Car Ecosystem. 52nd Hawaii International Conference on System Sciences.

Bauer, I., Zavolokina, L., & Schwabe, G. (2019b). Is there a market for trusted car usage data? Electronic Markets, https://doi.org/10.1007/s12525-019-00368-5.

Beck, R., Stenum Czepluch, J., Lollike, N., & Malone, S. (2016). BLOCKCHAIN–THE GATEWAY TO TRUST-FREE CRYPTOGRAPHIC TRANSACTIONS. Presented at the European Conference of Information Systems.

Brousmiche, K. L., Heno, T., Poulain, C., Dalmieres, A., & Hamida, E. B. (2018). Digitizing, Securing and Sharing Vehicles Life-cycle Over a Consortium Blockchain: Lessons Learned. New Technologies, Mobility and Security (NTMS), 2018 9th IFIP International Conference On, 1–5. IEEE.

Byström, K. (1999). Task complexity, information types and information sources: Examination of relationships. Tampere University Press.

Byström, K., & Järvelin, K. (1995). Task complexity affects information seeking and use. Information Processing & Management, 31(2), 191–213.

Case, D. O., & Given, L. M. (2016). Looking for Information: A Survey of Research on Information Seeking, Needs, and Behavior. Emerald Group Publishing.

Casey, M. J. (2018). In blockchain we trust. Retrieved June 11, 2018, from MIT Technology Review website: https://www.technologyreview.com/s/610781/in-blockchain-we-trust/

Casey, M. J., & Vigna, P. (2018). The Truth Machine: The Blockchain and the Future of Everything. HarperCollins.

Chanson, M., Bogner, A., Bilgeri, D., Fleisch, E., & Wortmann, F. (2019). Privacy-Preserving Data Certification in the Internet of Things: Leveraging Blockchain Technology to Protect Sensor Data. Journal of the Association for Information Systems.

Chanson, M., Bogner, A., Wortmann, F., & Fleisch, E. (2017). Blockchain as a Privacy Enabler: An Odometer Fraud Prevention System. Proceedings of the 2017 ACM International Joint Conference on Pervasive and Ubiquitous Computing and Proceedings of the 2017 ACM International Symposium on Wearable Computers, 13–16. doi:https://doi.org/10.1145/3123024.3123078 .

Christidis, K., & Devetsikiotis, M. (2016). Blockchains and smart contracts for the internet of things. IEEE Access, 4, 2292–2303.

Delhey, J., Newton, K., & Welzel, C. (2011). How general is trust in "most people"? Solving the radius of trust problem. American Sociological Review, 76(5), 786–807.

Dennis, A. R., & Valacich, J. S. (1999). Rethinking media richness: Towards a theory of media synchronicity. Systems Sciences, 1999. HICSS-32. Proceedings of the 32nd Annual Hawaii International Conference On, 10–pp. IEEE.

Dimoka, A., Hong, Y., & Pavlou, P. A. (2012). On product uncertainty in online markets: Theory and evidence. MIS Quarterly, 395–426.

Dimoka, A., & Pavlou, P. (2006). Product Quality Uncertainty in Online Auction Marketplaces: Overcoming Adverse Product Selection with Price Premiums. AMCIS 2006 Proceedings, 43.

Dubé, L., & Paré, G. (2003). Rigor in information systems positivist case research: Current practices, trends, and recommendations. MIS Quarterly, 597–636.

European Union (2014). Study on the Second Hand Cars Market. Retrieved from European Union website: http://collections.internetmemory.org/haeu/20171123130248/http://ec.europa.eu/consumers/consumer_evidence/market_studies/docs/2ndhandcarsreportpart1_synthesisreport_en.pdf.

Flick, U. (2013). The SAGE Handbook of Qualitative Data Analysis. SAGE.

Ghose, A. (2009). Internet exchanges for used goods: An empirical analysis of trade patterns and adverse selection. Mis Quarterly, 263–291.

Hinkelmann, K., Gerber, A., Karagiannis, D., Thoenssen, B., Van der Merwe, A., & Woitsch, R. (2016). A new paradigm for the continuous alignment of business and IT: Combining enterprise architecture modelling and enterprise ontology. Computers in Industry, 79, 77–86.

Järvelin, K., & Wilson, T. D. (2003). On conceptual models for information seeking and retrieval research. Information Research, 9(1), 9–1.

Kuruzovich, J., Viswanathan, S., & Agarwal, R. (2010). Seller search and market outcomes in online auctions. Management Science, 56(10), 1702–1717.

Lades, S. (2017). Vertrauen der Deutschen in Sicherheitskräfte wächst weiter - Automobilbranche mit starken Verlusten. Retrieved April 30, 2018, from GfK Verein website: http://www.gfk-verein.org/presse/vertrauen-der-deutschen-sicherheitskraefte-waechst-weiter-automobilbranche-starken.

Luo, C., Sia, C. L., Shi, Y., & Chen, H. (2009). Managing uncertainty: An exploratory study of information seeking strategies of online consumers. ICIS 2009 Proceedings, 198.

Mai, J.-E. (2016). Looking for information: A survey of research on information seeking, needs, and behavior. Emerald Group Publishing.

Miscione, G., Ziolkowski, R., Zavolokina, L., & Schwabe, G. (2018). "Tribal governance: The business of blockchain authentication." Prepared for the Hawaii International Conference on System Sciences (HICSS).

Myers, M. D., & Newman, M. (2007). The qualitative interview in IS research: Examining the craft. Information and Organization, 17(1), 2–26. https://doi.org/10.1016/j.infoandorg.2006.11.001 .

Notheisen, B., Cholewa, J. B., & Shanmugam, A. P. (2017). Trading real-world assets on Blockchain. Business & Information Systems Engineering, 59(6), 425–440.

Nunamaker Jr., J. F., & Briggs, R. O. (2011). Toward a broader vision for information systems. ACM Transactions on Management Information Systems (TMIS), 2(4), 20.

Pavlou, P. A., & Dimoka, A. (2008). Understanding and mitigating product uncertainty in online auction marketplaces.

Pavlou, P. A., Liang, H., & Xue, Y. (2007). Understanding and mitigating uncertainty in online exchange relationships: A principal-agent perspective. MIS Quarterly, 105–136.

Peffers, K., Tuunanen, T., Rothenberger, M. A., & Chatterjee, S. (2007). A design science research methodology for information systems research. Journal of Management Information Systems, 24(3), 45–77.

Rosson, M. B., & Carroll, J. M. (2009). Scenario based design. Human-Computer Interaction. Boca Raton, FL, 145–162.

Saldaña, J. (2009). The coding manual for qualitative researchers. Los Angeles, Calif: Sage.

Schlegel, M., Zavolokina, L., & Schwabe, G. (2018). Blockchain Technologies from the Consumers' Perspective: What Is There and Why Should Who Care? Proceedings of the 51st Hawaii International Conference on System Sciences.

Seebacher, S., & Schüritz, R. (2017). Blockchain Technology as an Enabler of Service Systems: A Structured Literature Review. In S. Za, M. Drăgoicea, & M. Cavallari (Eds.), Exploring Services Science (Vol. 279, pp. 12–23). doi:https://doi.org/10.1007/978-3-319-56925-3_2 .

Silverman, D. (1998). Qualitative research: Meanings or practices? Information Systems Journal, 8(1), 3–20.

Smith, A. D. (2006). Exploring dimensions of customer retention and information quality in the online automobile industry. IJEBM, 4(1), 48–63.

Sureshchandar, G. S., Rajendran, C., & Anantharaman, R. N. (2002). The relationship between service quality and customer satisfaction–a factor specific approach. Journal of Services Marketing, 16(4), 363–379.

Tapscott, D., & Tapscott, A. (2017). Realizing the Potential of Blockchain. Retrieved from http://www3.weforum.org/docs/WEF_Realizing_Potential_Blockchain.pdf.

Tversky, A., & Kahneman, D. (1974). Judgment under uncertainty: Heuristics and biases. Science, 185(4157), 1124–1131.

Voronchenko, K. (2017). Do you need a Blockchain?.

Wells, J. D., Valacich, J. S., & Hess, T. J. (2011). What signal are you sending? How website quality influences perceptions of product quality and purchase intentions. MIS Quarterly, 373–396.

Wilson, T. D. (1981). On user studies and information needs. Journal of Documentation, 37(1), 3–15.

Wolf, J., & Muhanna, W. (2005). Adverse Selection and Reputation Systems in Online Auctions: Evidence fom eBay Motors. ICIS 2005 Proceedings, 67.

Zavolokina, L., Spychiger, F., Tessone, C., & Schwabe, G. (2018) Incentivizing Data Quality in Blockchains for Inter-Organizational Networks: Learning from the Digital Car Dossier.

Zavolokina, L., Zani, N., & Schwabe, G. (2019). Why Should I Trust a Blockchain Platform? Designing for Trust in the Digital Car Dossier. International Conference on Design Science Research in Information Systems.
Additional information
Publisher's note
Springer Nature remains neutral with regard to jurisdictional claims in published maps and institutional affiliations.
This article is part of the Topical Collection on Potential and Limits of Blockchain Technology for Networked Businesses
Responsible Editor: Roger Bons
Appendices
Appendix
Questionnaire for the interviews of the first interview round
1.

Did you have previous experience in buying a car?

2.

Did you have any external constraints while seeking a car? (e.g. time constraints, wishes of family members)

3.

What were your personal preferences/criteria for seeking a car? (e.g., color, price, location)

4.

Describe in detail what kind of information you thought you needed in order to find a car.

5.

Which channels and sources did you consider (mention also those you won't use; including your previous experience, friends, social networks, ratings, etc.)?

6.

Which sources of information did you use? (Including yourself and your previous experience, friends, social networks, ratings, etc.)

a.

To what extent was the source reliable on your opinion?

b.

To what extent did information from this source lead you to success? (wholly, partly, not at all)

c.

Was information applicable? (wholly, partly, not at all)

d.

Was the whole of the information obtained (a) sufficient for the task or (b) insufficient for choosing a car?

7.

Could you remember a situation when you felt uncertain about the information you needed? How did you cope with this?

8.

How much time did you use in information seeking before you bought your car?
Questionnaire for the interviews of the second interview round
1.

Have you already dealt with blockchain technology? In which context?

2.

Could you imagine to trust a blockchain in the same way as e.g. the road traffic office?
After the description of the Cardossier scenario (see below) and the screenshots of the prototype were provided:
3.

Do you trust blockchain technology?

4.

Do you trust the Cardossier more if it is based on blockchain technology?
If the interviewee has previous experience with blockchain technology:
5.

What advantages do you hope to gain by using blockchain technology in this scenario?
What potential disadvantages do you fear from the use of blockchain technology in the scenario case?
Introduced scenario - Buying a second-hand car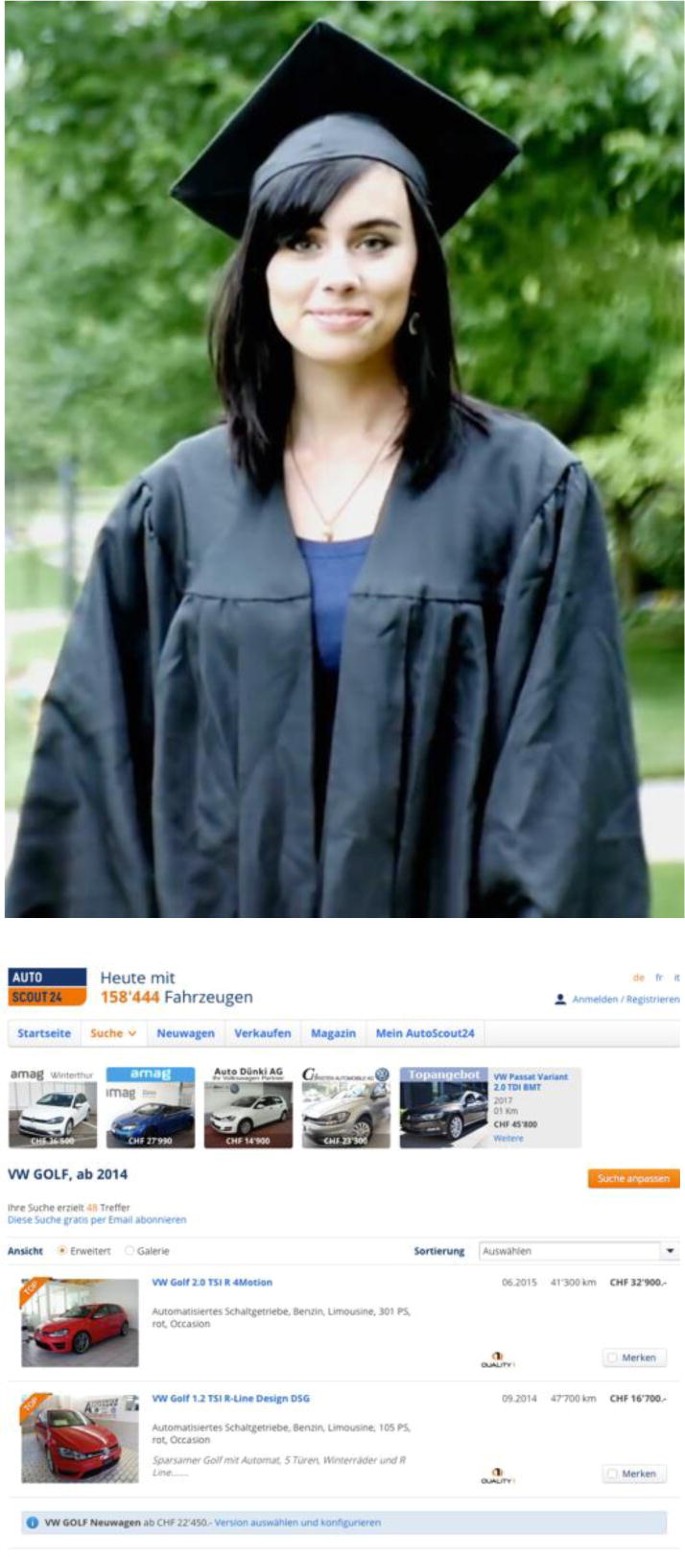 Mary is 25 years old and she has just graduated from the master's program in psychology from the University of Bern. She has just got her driving license and is dreaming about buying a car. As a reward for her successful graduation, her parents decided to give her 17′000 Fr. so that she can buy a car. Mary also has her own savings, so she is ready to spent up to 20′000 Fr depending on the value of the found car. For sure, she wants the best what she can get for her money!
Mary have already looked what is there on the car market: she realized that she has to make some trade-off: for the amount of money she has, she can buy either a good second-hand car or go for not that well-equipped new car. She heard from her friends that normally second-hand cars in Switzerland are in a pretty good condition. So, Mary decides that she will look for a red VW Golf with automatic transmission which is not older than 5 years and its mileage should be ok. What exactly does "ok" mean? – Mary decides, that she will look on Autoscount24 to understand what kind of cars are being sold to what prices.
Mary goes on Autoscout24 webpage. She is sure that she'll find a car there easily. Her boyfriend already had good experience with searching for a car there. She types in needed characteristics (produced in 2012, automatic transmission, red color). She gets a list with 63 different cars from different providers.
Problem Scenario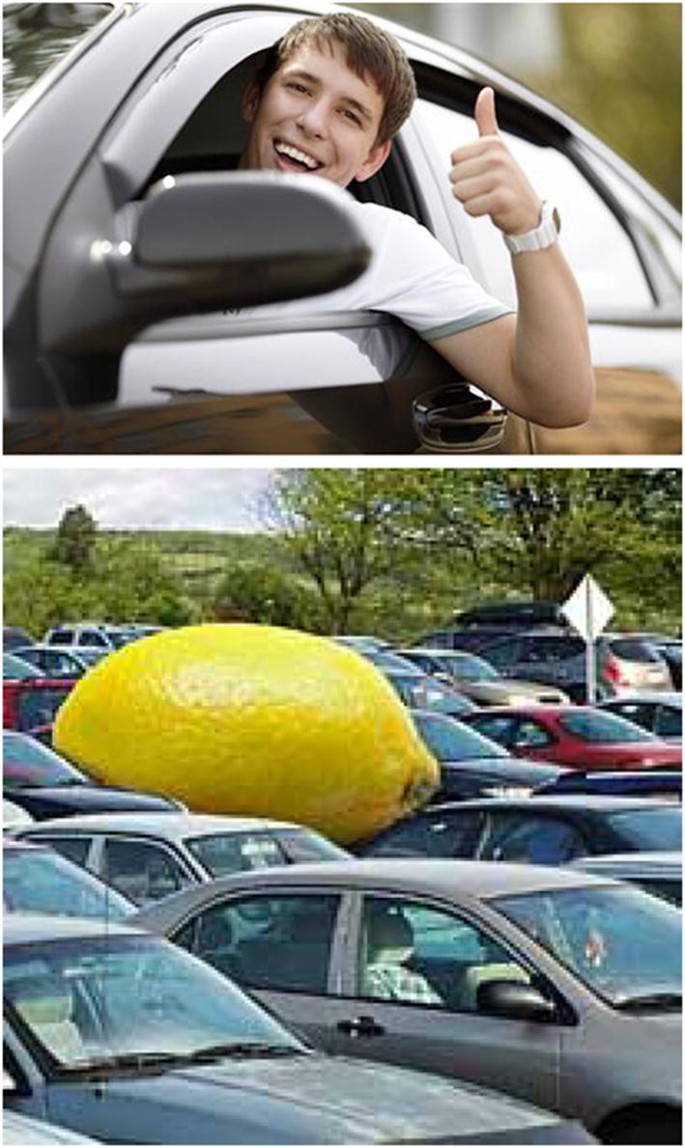 Some are selling privately, some are garages that she hasn't heard about. The portal marks some as "Top", but what exactly does it mean? That they paid for the advertisement? Which dealer is better? A private or a commercial one? What other criteria should be considered? She thinks it would be nice that the car is eco-friendly and has not been used a lot.
Mary chooses 5 cars from the list and calls their owners. She talks to 3 private persons and 2 commercial dealers. After all she decides to go and look at one car as the deal was really attractive to her, the car was described on the website in detail, and she had a good feeling that this car will satisfy her needs. She goes to Zurich and meets Andy, who is selling his own car privately. Everything seemed great, because Andy said the car was in a good condition … and to prove it, he would pay for the inspections. However, he insisted they get the car inspected at a garage of his choice. Mary was thinking, "okay, at least I don't have to pay for an inspection". So, the garage passes her inspection, and she started driving home in her first car ever. She was excited, but then realized that the car isn't accelerating. She shrugged it off in hopes that the problem will go away.
Finally, four months later, Mary got sick of the problems which seemed to be getting worse, and took it to a different garage. They hooked it up to the diagnostics computer and told her she needs a new transmission and engine.
Solution scenario
Browsing Autoscout24, Mary notices that for some cars there are Cardossier available. Recently she has read in the newspaper "20 Minuten" that history of cars, driving on Swiss roads, will be available in some trustworthy manner.
Mary contacts Mark, the owner of a car with such a Cardossier. She asks him to show the Cardossier, so that she can look into the car's history. Mark is interested in selling his car for the higher price than average on the market: he was a good driver, he made all the service checkups regularly, thus, he is sure that his car has a good condition. Mary sends an inquiry for the access – Mark gets a notification from the app on his mobile phone, accepts it and issues a temporary key so that Mary can access the overview on car's history. Mary sees the changes of mileage, the results of checkups and insurance claims in there. Each of the lines in the history is marked by logos of organizations, who made these entries. So, Mary knows that AXA have inspected the accident, which happened last year in Luzern, when Mark crashed into another car at a parking space. She sees the photo of a scratch uploaded by Mark. The scratch was repaired in the official garage of AMAG. Mary is happy that she does not have to worry about any additional inspections she has to make before she buys the car.
About this article
Cite this article
Zavolokina, L., Miscione, G. & Schwabe, G. Buyers of 'lemons': How can a blockchain platform address buyers' needs in the market for 'lemons'?. Electron Markets 30, 227–239 (2020). https://doi.org/10.1007/s12525-019-00380-9
Received:

Accepted:

Published:

Issue Date:
Keywords
Blockchain

Market for lemons

User needs
JEL classification