Abstract
This article examines the service design of freemium game pricing. Freemium games are a type of game that is partially free to play, but its players are able to access various options by playing real money. The article increases knowledge of the usability of service design processes in the pricing of mobile games, as well as the understanding of central aspects of freemium pricing models from the perspective of user experience and customer value. Existing research shows that one major reason for failing freemium pricing models is the orientation for technology development, alongside poor content and too aggressive monetization, rather than customer experience. The article presents a process in which an alternative pricing model was developed for freemium games, through the use of service design workshops.
This is a preview of subscription content, log in to check access.
Access options
Buy single article
Instant access to the full article PDF.
US$ 39.95
Price includes VAT for USA
Subscribe to journal
Immediate online access to all issues from 2019. Subscription will auto renew annually.
US$ 99
This is the net price. Taxes to be calculated in checkout.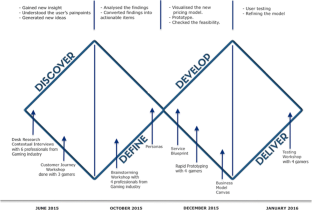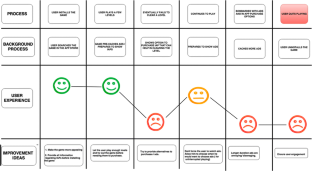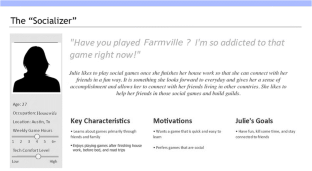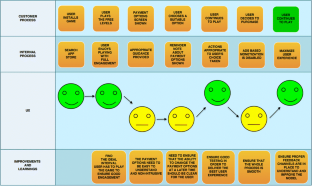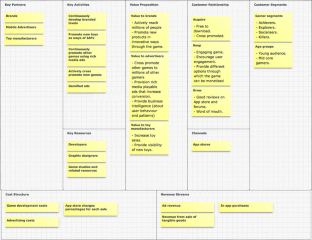 References
Alha, K., Koskinen, E., Paavilainen, J., Hamari, J., & Kinnunen, J. (2014). Free-to-play games: Professionals' perspectives. In DiGRA Nordic '14: Proceedings of the 2014 International DiGRA Nordic Conference.

Alinsky, S. D. (1972). Rules for radicals. A pragmatic primer for realistic radicals. New York: Vintage Books.

Anderson, C. (2009). Free: The future of a radical price. New York: Random House.

Bartle, R. A. (2014). Design principles: Use and misuse. In T. Quandt & S. Kröger (Eds.), Multiplayer: The social aspects of digital gaming (pp. 10–22). New York: Routledge.

Bate, P., & Robert, G. (2006). Experience-based design: from redesigning the system around the patient to co-designing services with the patient. Quality and Safety in Heath Care, 15, 307–310. https://doi.org/10.1136/qshc.2005.016527

Bate, P., & Robert, G. (2007). Bringing user experience to healthcare improvement: The concepts, methods and practices of experience based design. Oxford: Radcliffe.

Blank, S. (2013). Why the lean start-up changes everything. Harvard Business Review, 91(5), 63–72.

[British] Design Council (2005). Introducing design methods. http://www.designcouncil.org.uk/aboutdesign/How-designers-work/The-design-process/. Accessed 3 June 2017.

Brown, T. (2008). Design thinking. Harvard Business Review, 86(6), 84–92.

Brown, T. (2009). Change by design: How design thinking can transform organizations and inspire innovation. New York: HarperCollins.

Clatworthy, S. (2011). Service innovation through touch-points: Development of an innovation toolkit for the first stages of new service development. International Journal of Design, 5(2), 15–28.

Cook, L. S., Bowen, D. E., Chase, R. B., Dasu, S., Stewart, D. M., & Tansik, D. A. (2002). Human issues in service design. Journal of Operations Management, 20, 159–174. https://doi.org/10.1016/S0272-6963(01)00094-8

Cross, N. (2006). Designerly ways of knowing. Berlin: Springer.

Deci, E., & Ryan, R. M. (2000). The "what" and "why" of goal pursuits: Human needs and the self-determination of behavior. Psychological Inquiry, 11(4), 227–268, https://doi.org/10.1207/S15327965PLI1104_01.

Dorst, K., & Dijkhuis, J. (1995). Comparing paradigms for describing design activity. Design Studies, 16(2), 261–274. https://doi.org/10.1016/0142-694X(94)00012-3

Eisenhardt, K. M. (1989). Building theories from case study research. Academy of Management Review, 14, 532–550.

Feijoo, C., Gomez-Barroso, J.-L., Aguado, J.-M., & Ramos, S. (2012). Mobile gaming: Industry challenges and policy implications. Telecommunications Policy, 36, 212–221. https://doi.org/10.1016/j.telpol.2011.12.004

Fields, T., & Cotton, B. (2012). Social game design: Monetization methods and mechanics. Waltham: Morgan Kauffman.

Goldstein, S. M., Johnston, R., Duffy, J. A., & Rao, J. (2002). The service concept: the missing link in service design research? Journal of Operations Management, 20, 121–134. https://doi.org/10.1016/S0272-6963(01)00090-0

Gupta, S., & Vajic, M. (1999). The contextual and dialectical nature of experiences. In J. Fitzsimmons & M. Fitzsimmons (Eds.), New service development (pp. 33–51). Thousand Oaks: Sage.

Hamari, J. (2015). Why do people buy virtual goods? Attitude toward virtual good purchases versus game enjoyment. International Journal of Information Management, 35(3), 299–308. https://doi.org/10.1016/j.ijinfomgt.2015.01.007

Hamari, J., Alha, K., Järvelä, S., Kivikangas, J. M., Koivisto, J., & Paavilainen, J. (2017a). Why do players buy in-game content? An empirical study on concrete purchase motivations. Computers in Human Behavior, 68, 538–546. https://doi.org/10.1016/j.chb.2016.11.045

Hamari, J., Hanner, N., & Koivisto, J. (2017b). Service quality explains why people use freemium services but not if they go premium: An empirical study in free-to-play games. International Journal of Information Management, 37(1), 1449–1459.

Hamari, J., & Järvinen, A. (2011). Building customer relationship through game mechanics in social games. In M. M. Cruz-Cunha, V. H. Carvalho, & P. Tavares (Eds.), Business, technological and social dimensions of computer games: Multidisciplinary developments (pp. 348–365). Hershey: IGI Global. https://doi.org/10.4018/978-1-60960-567-4.ch021

Hamari, J., & Keronen, L. (2017). Why do people buy virtual goods: a meta-analysis. Computers in Human Behavior, 71, 59–69. https://doi.org/10.1016/j.chb.2017.01.042

Hamari, J., & Lehdonvirta, V. (2010). Game design as marketing: How game mechanics create demand for virtual goods. International Journal of Business Science & Applied Management, 5(1), 14–29.

Harviainen, J. T., & Hamari, J. (2015). Seek, share, or withhold: Information trading in MMORPGs. Journal of Documentation, 71(6), 1119–1134.

Heimo, O. I., Harviainen, J. T., Kimppa, K. K. & Mäkilä, T. (2016). Virtual to virtuous money: A virtue ethics perspective on video game business logic. Journal of Business Ethics.

Holmlid, S. (2009). Participative, co-operative, emancipatory: From participatory design to service design. In Dethinking service, rethinking design - first Nordic conference on service design and service innovation, Oslo, November 24-26, 2009 (pp. 105-118).

Holmlid, S., & Evenson, S. (2008). Bringing service design to service sciences, management and engineering. In B. Hefley & W. Murphy (Eds.), Service science, management and engineering education for the 21st century (pp. 341–345). New York: Springer.

Holmlid, S., Mattelmäki, T., Sleeswijk Visser, F., & Vaajakallio, K. (2015). Co-creative practices in service innovation. In R. Agarwal, W. Selen, G. Roos, & R. Green (Eds.), Handbook of service innovation (pp. 545–574). London: Springer.

Hsiao, K.-L., & Chen, C.-C. (2016). What drives in-app purchase intention for mobile games? An examination of perceived values and loyalty. Electronic Commerce Research and Applications, 16, 18–29. https://doi.org/10.1016/j.elerap.2016.01.001

Huang, T., Bao, Z., & Li, Y. (2017). Why do players purchase in mobile social network games? An examination of customer engagement and of uses and gratifications theory. Program, 51(3), 259–277. https://doi.org/10.1108/PROG-12-2016-0078

Hume, M., Mort, G. S., Liesch, P. W., & Winzar, H. (2006). Understanding service experience in non-profit performing arts: implications for operations and service management. Journal of Operations Management, 24(4), 304–324. https://doi.org/10.1016/j.jom.2005.06.002

Jones, M., & Samalionis, F. (2008). From small ideas to radical service innovation. Design Management Review, 19(1), 20–26.

Juul, J. (2010). A casual revolution: Reinventing video games and their players. Cambridge: MIT Press.

Kahneman, D. (2011). Thinking, fast and slow. London: Allen Lane.

Ketokivi, M., & Choi, T. (2014). Renaissance of case research as a scientific method. Journal of Operations Management, 32, 232–240. https://doi.org/10.1016/j.jom.2014.03.004

Kimbell, L. (2011). Designing for service as one way of designing services. International Journal of Design, 5(2), 41–52.

Kimppa, K., Heimo, O., & Harviainen, J. T. (2015). First dose is always freemium. ACM SIGCAS Computers and Society, 45(3), 132–137.

Klapztein, S., & Cipolla, C. (2016). From game design to service design: A frame-work to gamify services. Simulation & Gaming, 47(5), 566–598. https://doi.org/10.1177/1046878116641860

Koeder, M. J., & Tanaka, E. (2017). Game of chance elements in free-to-play mobile games. A freemium business model monetization tool in need of self-regulation? In 28th European Regional Conference of the International Telecommunications Society (ITS): "Competition and Regulation in the Information Age", Passau, Germany, July 30 - August 2, 2017.

Koeder, M., Tanaka, E., & Sugai, P. (2017). Mobile game price discrimination effect on users of freemium services – An initial outline of game of chance elements in Japanese F2P mobile games. In 14th International Telecommunications Society (ITS) Asia-Pacific Regional Conference: "Mapping ICT into Transformation for the Next Information Society", Kyoto, Japan, 24-27 June, 2017.

Kultima, A. (2015). Game design research. In Proceedings of the 19th International Academic Mindtrek Conference (pp. 18-25). https://doi.org/10.1145/2818187.2818300.

Kultima, A., & Sandovar, A. (2016). Game design values. In Proceedings of the 20th International Academic Mindtrek Conference (pp. 350-357). https://doi.org/10.1145/2994310.2994362.

Kultima, A., & Stenros, J. (2010). Designing games for everyone: The expanded game experience model. In Futureplay '10 - Proceedings of the International Academic Conference on the Future of Game Design and Technology (pp. 66-73).

Kumar, V. (2014). Making freemium work. Harvard Business Review, 92(5), 27–29.

Lehdonvirta, V., & Castronova, E. (2014). Virtual economies: Design and analysis. Cambridge: MIT Press.

Lehtonen, M. J., & Harviainen, J. T. (2016). Mobile games and player communities: Designing for and with clans. Design Management Review, 27(3), 20–26.

Liedtka, J., & Ogilvie, C. (2011). Designing for growth: A design thinking tool kit for managers. New York: Columbia University Press.

Lin, H., & Sun, T.-C. (2011). Cash trade in free-to-play online games. Games and Culture, 6(3), 270–287. https://doi.org/10.1177/1555412010364981

Lin, M., Hughes, B., Katica, M., Dining-Zuber, C., & Plsek, P. (2011). Service design and change of systems: Human-centered approaches to implementing and spreading service design. International Journal of Design, 5(2), 73–86.

Luojus, S., & Harviainen, J. T. (2016). Designing for service experiences. In P. Turner & J. T. Harviainen (Eds.), Digital Make-believe (pp. 67–88). New York, NY: Springer.

Luton, W. (2013). Free-to-play: Making money from games you give away. San Francisco: New Riders.

McLellan, H. (2000). Experience design. Cyberpsychology & Behavior, 3(1), 59–69.

Meroni, A., Sangiorgi, D., & Cooper, R. (2011). What is Design for Services? In A. Meroni & D. Sangiorgi (Eds.), Design for services. New York: Routledge.

Nanda Kumar, S. (2016). Developing an alternate pricing model for mobile games. Master's thesis, Laurea University of Applied Sciences.

Newzoo (2016). 2016 global games market report. https://newzoo.com/.

Nieborg, D. B. (2015). Crushing candy: the free-to-play game in its connective commodity form. Social Media + Society, 1(2), 1–12. https://doi.org/10.1177/2056305115621932

Nieborg, D. B. (2016). App advertising: The rise of the player commodity. In J. F. Hamilton, R. Bodle, & E. Korin (Eds.), Explorations in critical studies of advertising (pp. 28–41). New York: Routledge.

Ojasalo, J. (2008). Management of innovation networks: a case study of different approaches. European Journal of Innovation Management, 11(1), 51–86.

Ojasalo, J., & Ojasalo, K. (2012). Creating competences in service innovation and design. Touchpoint, 3(3), 58–61.

Ojasalo, J., & Ojasalo, K. (2015). Using service logic business model canvas in lean service development. In: Proceeding of the 2015 Naples Forum on Service, June 9–12, 2015, Naples, Italy.

Ojasalo, K., Koskelo, M., & Nousiainen, A. K. (2015). Foresight and service design boosting dynamic capabilities in service innovation. In R. Agarwal & W. Selen (Eds.), A Guidebook to Service Innovation (pp. 193–212). London, UK: Springer-Verlag.

Osterwalder, A., & Pigneur, Y. (2002). An e-business model ontology for modeling e-business. In 15th Bled Electronic Commerce Conference, 17–19 June 2002 (pp. 75–91). Bled, Slovenia.

Paavilainen, J., Alha, K., & Korhonen, H. (2015). Domain specific playability problems in social network games. International Journal of Arts & Technology, 8(4), 282–306. https://doi.org/10.1504/IJART.2015.073579

Paavilainen, J., Hamari, J., Stenros, J., & Kinnunen, J. (2013). Social network games: Players' perspectives. Simulation & Gaming, 44(6), 794–820. https://doi.org/10.1177/1046878113514808

Patrıcio, L., Fisk, R. P., Falcao e Cunha, J., & Constantine, L. (2011). Multilevel service design: From customer value constellation to service experience blueprinting. Journal of Service Research, 14(2), 180–200. https://doi.org/10.1177/1094670511401901

Pine, B., & Gilmore, J. (1998). Welcome to the experience economy. Harvard Business Review, 76(4), 97–105.

Pine, B., & Gilmore, J. (1999). The experience economy. Boston: Harvard Business School Press.

Pujol, N. (2010). Freemium: Attributes of an emerging business model. SSRN. Available at https://ssrn.com/abstract=1718663.

Pullmann, M. E., & Gross, M. A. (2004). Ability of experience design elements to elicit emotions and loyalty behaviors. Decision Sciences, 35(3), 551–578. https://doi.org/10.1111/j.0011-7315.2004.02611.x

Ries, E. (2011). The lean startup: How constant innovation creates radically successful businesses. London: Penguin.

Saffer, D. (2010). Designing for interaction. Berkeley: Pearson.

Sangiorgi, D. (2011). Transformative services and transformation design. International Journal of Design, 5(2), 29–40.

Segelström, F. (2013). Stakeholder engagement for service design – how designers identify and communicate insights. Doctoral Dissertation. Linköping Studies in Art and Sciences, No. 586, University of Linköping.

Seufert, E. B. (2014). Freemium economics: Leveraging analytics and user segmentation to drive revenue. Boston: Morgan Kaufmann.

Steen, M., Manschot, M., & De Koning, N. (2011). Benefits of co-design in service design projects. International Journal of Design, 5(2), 53–60.

Stickdorn, M., & Schneider, J. (2010). This is service design thinking. Amsterdam: BIS Publishers.

Takahashi, D. (2016). Players who buy once are six times more likely to buy again in mobile games. VentureBeat. http://venturebeat.com/2016/02/15/players-who-buy-once-are-six-times-more-likely-to-buy-again-in-mobile-games/. Accessed 3 June 2017.

Teece, D. J. (2010). Business models, business strategy and innovation. Long Range Planning, 43, 172–194. https://doi.org/10.1016/j.lrp.2009.07.003

Teixeira, J., Patrício, L. Nunes, N. J., Nóbrega, L., Fisk, R. P., Constantine, L. (2012). Customer experience modeling: from customer experience to service design. Journal of Service Management, 23(3), 362–376, DOI: https://doi.org/10.1108/09564231211248453.

Thaler, R. H., & Sunstein, C. R. (2009). Nudge: Improving decisions about health, wealth and happiness. London: Penguin.

Van der Lugt, R. (2009). Service design pressure cookers. In S. Miettinen & M. Koivisto (Eds.), Designing services with innovative methods (pp. 200–219). Kuopio: Kuopio Academy of Design.

Vock, M., van Dolen, W., & de Ruyter, K. (2013). Understanding willingness to pay for social network sites. Journal of Service Research, 16(3), 311–325. https://doi.org/10.1177/1094670512472729

Voigt, S., & Hinz, O. (2016). Making digital freemium business models a success: predicting customers' lifetime value via initial purchase information. Business & Information Systems Engineering, 58(2), 107–118.

Wetter Edman, K. (2011). Service design – a conceptualization of an emerging practice. Licentiate thesis, University of Gothenburg.

Yin, R. K. (2003). Case study research: Design and methods (3rd ed.). Thousand Oaks: Sage Publications.

Zagal, J. P., Björk, S., & Lewis, C. (2013). Dark patterns in the design of games. In Proceedings of the 8th International Conference on the Foundations of Digital Games (FDG 2013) (pp. 39–46).

Zomerdijk, L. G., & Voss, C. A. (2010). Service design for experience-centric services. Journal of Service Research, 13(1), 67–82. https://doi.org/10.1177/1094670509351960
Additional information
Responsible Editor: Hans-Dieter Zimmermann
About this article
Cite this article
Harviainen, J.T., Ojasalo, J. & Nanda Kumar, S. Customer preferences in mobile game pricing: a service design based case study. Electron Markets 28, 191–203 (2018). https://doi.org/10.1007/s12525-018-0285-6
Received:

Accepted:

Published:

Issue Date:
Keywords
Case study

Games-as-services

Games design

Monetization

Service design
JEL classification
3.050

3.120

3.290

5.050

5.110