Abstract
Returnable transport items (RTIs) are key elements for enabling a smooth flow of goods throughout supply chains. Despite their importance, RTIs can be prone to high loss and breakage rates. Today's RTI management processes are rather inefficient and are based on estimates about when, where and how RTIs are utilised. This limited visibility inevitably causes the involved parties to feel less responsible for the proper management of RTIs. As a consequence, inefficiencies created by a single party can result in a significant cost burden for the whole supply chain. The goal of this paper is therefore to explore the impact of increased asset visibility on the RTI management process. We describe a solution based on Radio Frequency Identification (RFID) technology and quantify its financial impact from each individual stakeholder's perspective. Our findings suggest that RFID can provide a powerful means to counter inefficiencies in the RTI management process and improve the overall effectiveness of the RTI supply chain network.
This is a preview of subscription content,
to check access.
Access this article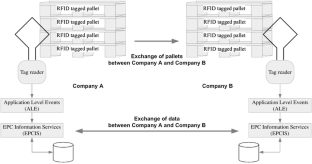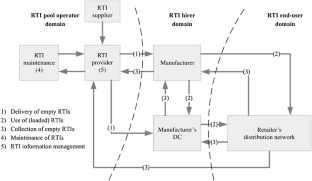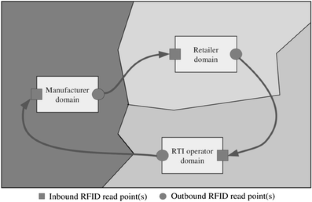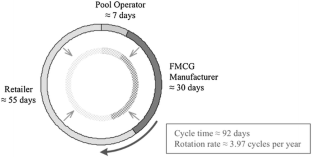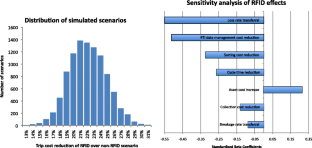 References
Aberdeen Group. (2004). RFID-enabled logistics asset management benchmark report. Boston: Aberdeen Group.

Angeles, R. (2005). Rfid technologies: supply-chain applications and implementation issues. Information Systems Management, 22(1), 51–65.

Breen, L. (2006). Give me back my empties or else! A preliminary analysis of customer compliance in reverse logistics practices (UK). Management Research News, 29(9), 532–551.

BRIDGE. (2007). Returnable transport items: The market for EPCglobal applications. Brussels: Building Radio frequency IDentification solutions for the Global Environment.

EPCglobal. (2007). Architecture framework v. 1.2. Brussels: EPCglobal.

Evers, L., Bijl, M. J. J., Marin-Perianua, M., Marin-Perianu, R., & Havinga, P. J. M. (2005). Wireless sensor networks and beyond: A case study on transport and logistics. Paper presented at the International Workshop on Wireless Ad-Hoc N.

Fleischmann, M., Bloemhof-Ruwaard, J. M., Dekker, R., van der Laan, E., van Nunen, J. A. E. E., & Van Wassenhove, L. N. (1997). Quantitative models for reverse logistics: a review. European Journal of Operational Research, 103(1), 1–17.

Hanh, L. (2003). The logistics of empty cargo containers in the Southern California region. Los Angeles: University of Southern California.

Hellström, D., & Nilsson, F. (2006). Combining case study and simulation methods in supply chain management research. Paper presented at the Proceedings of the 15th Annual IPSERA Conference.

Johansson, O., & Hellström, D. (2007). The effect of asset visibility on managing returnable transport items. International Journal of Physical Distribution & Logistics Management, 37(10), 799–815.

Kärkkäinen, M., Ala-Risku, T., & Herold, M. (2004). Managing the rotation of reusable transport packaging-a multiple case study. Paper presented at the Thirteenth International Working Seminar on Production Economics, Igls, Austria.

Kroon, L., & Vrijens, G. (1995). Returnable containers: an example of reverse logistics. International journal of physical distribution and logistics management, 25, 56–56.

LogicaCMG. (2004). RFID benchmark study – making waves: RFID adoption in returnable packaging. Hoofddorp: LogicaCMG.

Martínez-Sala, A. S., Egea-López, E., García-Sánchez, F., & García-Haro, J. (2009). Tracking of Returnable Packaging and Transport Units with active RFID in the grocery supply chain. Computers in Industry, 60(3), 161–171.

Ray, C. D., Zuo, X., Michael, J. H., & Wiedenbeck, J. K. (2006). The lean index: operational "lean" metrics for the wood products industry. Wood and Fiber Science, 38(2), 238–255.
Additional information
Responsible editor: Frédéric Thiesse
About this article
Cite this article
Ilic, A., Ng, J.W.P., Bowman, P. et al. The value of RFID for RTI management. Electron Markets 19, 125–135 (2009). https://doi.org/10.1007/s12525-009-0011-5
Received:

Accepted:

Published:

Issue Date:

DOI: https://doi.org/10.1007/s12525-009-0011-5
Keywords
JEL