Abstract
Rapid urbanization is transforming the land-use patterns in developing world very fast. Swelling population is altering agricultural land into industrial, administrative or cultural land uses, which is resulting in growing environmental problems and has also degraded the quality of life in cities. Ludhiana, the largest city of Punjab, has been urbanizing significantly in the post-independence period. This industrial city is facing various environmental and related problems due to urban sprawl and unplanned growth. Here, an attempt is made to study the problem of urban sprawl in Ludhiana city with the application of remote sensing and GIS techniques. The research is undertaken through the use of satellite imageries and topographical sheets from 1955 to 2015 periods. Thematic layers related to urban sprawl and heat island have been extracted from satellite imageries. Patterns of built-up area, annual growth rates and the urban sprawl are calculated and examined. Consequently, patterns and trends of urban sprawl and its impact on city's environment and urban heat island are evaluated. Data analysis reveals that haphazard and unplanned urban growth in Ludhiana has resulted in exponential growth of urban built-up areas; thus, the creation of urban heat island during the study period has caused severe deficits in urban infrastructure, escalation of pollution and occurrence of unhealthy living environment in the industrial city.
This is a preview of subscription content, log in to check access.
Access options
Buy single article
Instant access to the full article PDF.
US$ 39.95
Price includes VAT for USA
Subscribe to journal
Immediate online access to all issues from 2019. Subscription will auto renew annually.
US$ 99
This is the net price. Taxes to be calculated in checkout.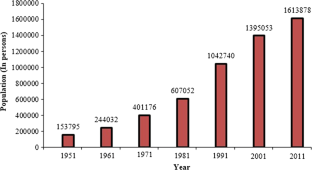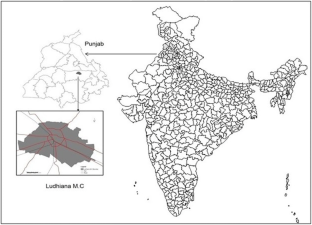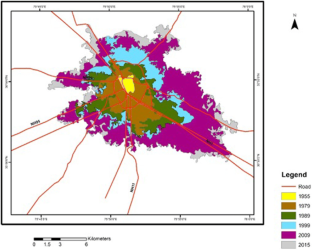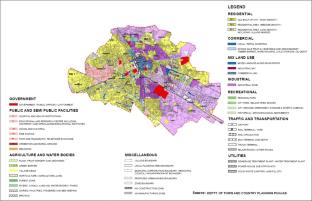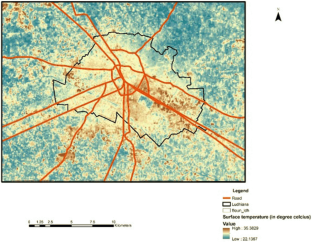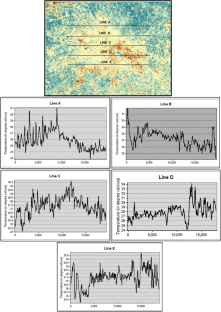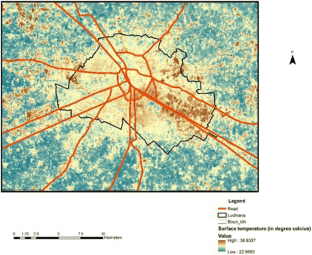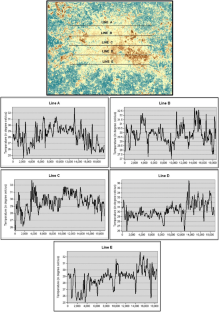 References
Amirtham, L. R. (2016). Urbanization and its impact on urban heat Island intensity in Chennai metropolitan area, India. Indian Journal of Science and Technology, 9(5), 1–8.

Basawaraja, R., Chari, K. B., Mise, S. R., & Chetti, S. B. (2011). Analysis of the impact of urban sprawl in altering the land-use, land-cover pattern of Raichur city, India, using geospatial technologies. Journal of Geography and Regional Planning, 4(8), 455–462.

BBC. (2006). India's Manchester. Available online at http://www.bbc.co.uk/manchester/content/articles/2006/02/28/280206_ludhiana_manchester_feature.shtml. Accessed 28 Feb 2006.

CPCB. (2009). Comprehensive environmental assessment of industrial clusters. Ecological impact assessment series: EIAS/5/2009-10. Central Pollution Control Board, New Delhi.

Das, T., et al. (2016). Urban sprawl and urban growth detection analysis: A comparative study of Kolkata municipal corporation and Haora municipal corporation. International Journal of Geomatics and Geoscience, 7(1), 82–92.

Dubey, P., & Kumar, D. (2013). Urban sprawl and its impact on urban environment. IOSR Journal of Mechanical and Civil Engineering, 9(5), 26–31.

Duggal, B. (2009). Snapshot of the homeless in Ludhiana city: A reflection of urban poverty. Social Change, 39(2), 239–256.

Farooq, S., & Ahmad, S. (2008). Urban sprawl development around Aligarh city: A study aided by satellite remote sensing and GIS. Journal of the Indian Society of Remote Sensing, 36, 77–78.

Gandhi, S. I., & Suresh, V. M. (2012). Prediction of urban sprawl in Hyderabad city using spatial model, remote sensing and GIS techniques. International Journal of Scientific Research, 1(2), 80–81.

GLADA. (2011). Ludhiana: Master plan report. Greater Ludhiana Area Development Authority, Ludhiana. http://glada.gov.in/wp-content/uploads/masterplan/report/25621.pdf. Accessed 25 Jan 2018.

Government of India. (2011). Population totals. New Delhi: Registrar General Census Operations, Government of India.

Kalota, D. (2015). Assessment of urban sprawl using landscape metrics: A temporal analysis of Ludhiana city in Punjab. International Journal of Advances in Remote Sensing and GIS, 4(1), 45–54.

Kotharkar, R., Bahadure, P., & Sarda, N. (2014). Measuring compact urban form: A case of Nagpur city, India. Sustainability, 6, 4246–4272. https://doi.org/10.3390/su6074246.

Landsberg, H. (1956). The climate of towns. In W. L. Thomas Jr. (Ed.), Man's role in changing the face of the earth (pp. 584–603). University of Chicago Press.

Lata, K. M., Sankar Rao, C. H., Krishna Prasad, V., Badrinath, K. V. S., & Raghavaswamy, V. (2001). Measuring urban sprawl: A case study of Hyderabad. GIS Development, 5(12), 1–4.

Li, F. (2012). Investigation of urban sprawl on the basis of remote sensing data: A case study in Jiangning, Nanjing city, China. Master Thesis, Institut für Raumordnung und Entwicklungsplanung der Universität, Stuttgart.

Malaret, E., Bartolucci, L. A., Lozano, D. F., Anuta, P. E., & McGillem, C. D. (1985). Landsat-4 and Landsat-5 Thematic Mapper data quality analysis. Photogrammetric Engineering and Remote Sensing, 51, 1407–1416.

Nangia, S. (1976). Delhi metropolitan region: A study in settlement geography (pp. 147–148). New Delhi: KB Publications.

Ramachandra, T. V., Bharath, H. A., & Sowmyashree, M. V. (2014). Urban footprint of Mumbai—The commercial capital of India. Journal of Urban and Regional Analysis, 6(1), 71–94.

Sankhala, S., & Singh, B. K. (2014). Evaluation of urban sprawl and land use land cover change using Remote Sensing and GIS Techniques: A case study of Jaipur city, India. International Journal of Emerging Technology and Advanced Engineering, 4(1), 66–72.

Sen, S. (2011). Effect of urban sprawl on human habitation in urban fringe and peri-urban areas in Kolkata metropolitan area. Journal of Institute of Town Planners, India, 8(4), 58–66.

Singh, U. (1968). Urban fringes of KAVAL towns: A study in their delimitation and landuse changes. In R. L. Singh (Ed.), Applied geography (pp. 37–40). Varanasi: Banaras Hindu University.

Transportation Research Board. (2002). Costs of sprawl. In Transit cooperative research program report 74. Washington, DC: National Academy Press.

Weng, Q. (2001). A remote sensing-GIS evaluation of urban expansion and its impact on surface temperature in the Zhujiang Delta, China. International Journal of Remote Sensing, 22(10), 1999–2014.
Additional information
Publisher's Note
Springer Nature remains neutral with regard to jurisdictional claims in published maps and institutional affiliations.
About this article
Cite this article
Singh, R., Kalota, D. Urban Sprawl and Its Impact on Generation of Urban Heat Island: A Case Study of Ludhiana City. J Indian Soc Remote Sens 47, 1567–1576 (2019). https://doi.org/10.1007/s12524-019-00994-8
Received:

Accepted:

Published:

Issue Date:
Keywords
Geographical information system

Landscape metrics

Remote sensing

Urban heat island

Urban planning

Urban sprawl