Abstract
The name 'Seven Pagodas' has served as a nickname for the south Indian port of Mahabalipuram since the early European explorers used it as landmark for navigation as they could see summits of seven temples from the sea. There are many theories concerning the name Seven Pagodas. The present study has compared coastline and adjacent seven monuments illustrated in a 17th century Portolan Chart (maritime map) with recent remote sensing data. This analysis throws new light on the name "Seven Pagodas" for the city. This study has used DEM of the site to simulate the coastline which is similar to the one depicted in the old portolan chart. Through this, the then sea level and corresponding flooding extent according to topography of the area and their effect on monuments could be analyzed. Most importantly this work has in the process identified possibly the seven monuments that constituted the name Seven Pagodas and this provides an alternative explanation to one of the mysteries of history. This work has demonstrated unique method of studying coastal archaeological sites. As large numbers of heritage sites around the world are on coastlines, this methodology has potential to be very useful for coastal heritage preservation and management.
Access options
Buy single article
Instant access to the full article PDF.
USD 39.95
Price includes VAT (USA)
Tax calculation will be finalised during checkout.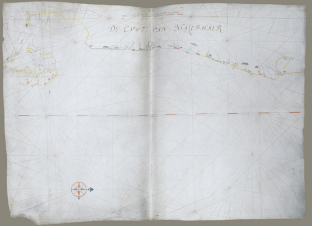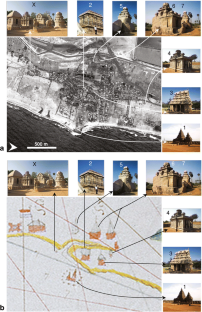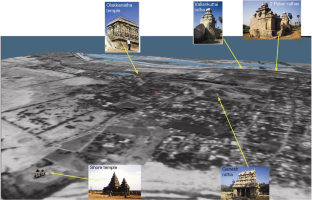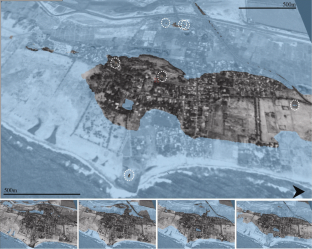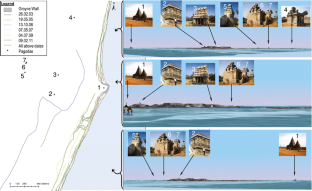 References
Blake, J. (2004). The sea chart: the illustrated history of nautical maps and navigational charts. Great Britain: Conway Maritime Press Ltd.

Chambers, W. (1984). The seven pagodas' Asiatic researches. In Captain M. W. Carr (Ed.), The seven pagodas on the Coromandel coast: descriptive and historical papers, asian educational services (Vol 1 1778). New Delhi, India.

Harle, J. C. (1986). Art and architecture of the Indian subcontinent, the pelican history of art. England: Penguin.

Narasimhaiah, B. (1995). Conservation of monuments of Mahabalipuram: A historical account. In Srinivasan, L. K., and Nagaraju, S. (Eds.), Sri Nagabhinandanam (837–851). Bangalore.

Rajani, M. B., Patra, S. K., & Verma, M. (2009). Space observation for generating 3D perspective views and its implication to the study of the archaeological site of Badami in India. Journal of Cultural Heritage, 10S, e20–e26. Elsevier.

Ramaswami, N. S. (1990). Seven pagodas. Madras: Uma Books.

Solomon, S., Qin, D., Manning, M., Chen, Z., Marquis, M., Averyt, K. B., Tignor, M., & Miller, H. L. (Eds.). (2007). Climate change, chapter 5—observations: oceanic climate change and sea level (pp. 385–428). Cambridge and New York: Cambridge University Press.

Sundaresh, Gaur, A. S., Tripati, S., & Vora, K. H. (2004). Underwater investigations off Mahabalipuram, Tamil Nadu, India. Current Science, 86(9), 1231–1237.
Acknowledgments
This work was undertaken at NIAS under the aegis of RESPOND project funded by Department of Space, Government of India. We thank Dr. V.S.Ramamurthy, Director, NIAS, Dr R.R. Navalgund, Director, Space Application Centre, Ahmedabad and Prof. B.V. Sreekantan, NIAS, for their overall guidance, Institutional support and encouragement in carrying out the present study. We are grateful to Dr. P.S.Roy, Director, Indian Institute of Remote Sensing, Dehradun and Dr John R Marr, Bharatiya Vidya bhavan, UK, for useful discussions and Royal Geographical Society, UK, archives for access to the portolan chart.
About this article
Cite this article
Rajani, M.B., Kasturirangan, K. Sea-Level Changes and its Impact on Coastal Archaeological Monuments: Seven Pagodas of Mahabalipuram, a Case Study. J Indian Soc Remote Sens 41, 461–468 (2013). https://doi.org/10.1007/s12524-012-0210-y
Received:

Accepted:

Published:

Issue Date:
Keywords
Seven pagodas of Mahabalipuram

Sea level changes

Remote sensing

3D simulation

Portolan chart