Abstract
Well-preserved finds of sacrificial cakes from the Sanctuary of Demeter at Monte Papalucio (Oria, southern Italy, VI-III cent. B.C.) are among the most famous bread-like remains from the ancient Mediterranean region. These unusual finds represent direct and rare evidence of the food products offered as part of religious practice by the indigenous (Messapian people) inside a particular 'place of encounter', a place of worship closely related to the south Italian colonial Greek world (Magna Graecia). This paper offers for the first time a detailed analysis of the internal structure of these bread-like remains using Environmental Scanning Electron Microscope and Image Analysis in order to detect plant-based ingredients and the techniques employed in the production and cooking processes. Moreover, considering the cultural context, the sacrificial cakes from Oria Sanctuary offer a rare opportunity to directly compare the 'cake' finds and ancient written Greek sources, allowing for a deeper understanding of the chaînes opératoires of cereal processing in the past as well as the perception and role of these products among the ancient societies of the region. The contribution presents and discusses the results of these analyses and offers valuable, integrated information hidden inside the ancient cakes. A better understanding of the reciprocal influences and possible divergences between native and Greek culture is achieved by taking into consideration ancient Greek tradition on bread and cakes in sacred contexts and the interplay.
This is a preview of subscription content, log in to check access.
Access options
Buy single article
Instant access to the full article PDF.
US$ 39.95
Price includes VAT for USA
Subscribe to journal
Immediate online access to all issues from 2019. Subscription will auto renew annually.
US$ 99
This is the net price. Taxes to be calculated in checkout.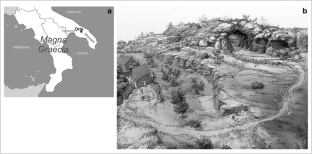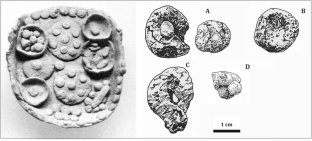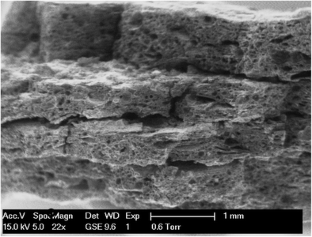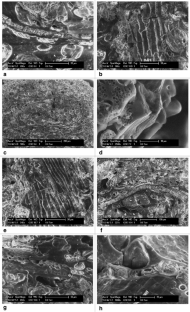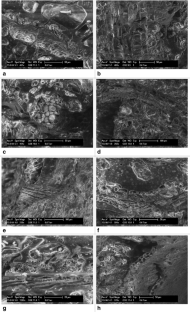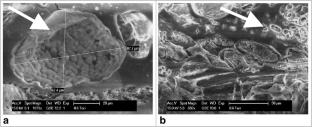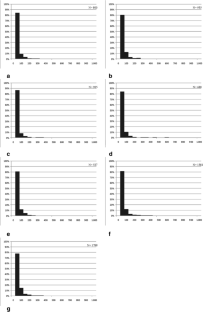 References
Alonso N, Cantero FJ, Jornet R, Lòpez D, Montes E, Prats G, Valenzuela S (2014) Milling wheat and barley with rotary querns: the Ouarten women (Dahmani, Kef, Tunisia). AmS-Skrifter 24:11–30 Stavanger

Braun T (1995) Barley cakes and emmer bread. In: Wilkins J, Harvey D, Dobson M (eds) Food in antiquity. Liverpool University press, Exeter, pp 25–37

Brumfield A (1997) Cakes in the Liknon: Votives from the Sanctuary of Demeter and Kore on Acrocorinth. Hesperia 66(1):147–172. https://doi.org/10.2307/148477

Brumfield AC (1976) The Attic festivals of Demeter and their relation to the agricultural year. Salem, New Hampshire

Burgers G-J (1998) Constructing Messapian landscapes. Gieben, Amsterdam

Ciaraldi M (1997) Oria, Monte Papalucio: i resti vegetali delle offerte di età arcaica ed ellenistica. In: D'Andria F (ed) Metodologie di catalogazione dei beni archeologici, BACT 1.1, Edipuglia, Bari, pp 211–228

Ciaraldi M (1998) Food offerings at the Archaic/Hellenistic Sanctuary of Demeter and Persephone at Monte Papalucio (Oria, Apulia, Southern Italy). Accordia Res Pap 7:75–91

Crowther A (2012) The differential survival of native starch during cooking and implications for archaeological analyses: a review. Archaeol Anthropol Sci 4(3):221–235. https://doi.org/10.1007/s12520-012-0097-0

Cunin C, Handschin S, Walther P, Escher F (1995) Structural changes of starch during cooking of durum wheat pasta. LWT-Food Sci Technol 28(3):323–328. https://doi.org/10.1016/S0023-6438(95)94552-0

Dai J, Yang Y, Wang B, Wang C, Jiang H (2013) Changes in wheat starch grains using different cooking methods: insights into ancient food processing techniques. Chinese Sci Bull 58(Suppl. I):82–89

Dickson C (1987) The identification of cereals from ancient bran fragments. Circa 4(2):95–102

Dietler M, Hayden B (2001) Feasts: archaeological and ethnographic perspectives on food, politics and power. University of Alabama Press, Alabama

Eliasson AC (1980) Effect of water content on the gelatinization of wheat starch. Starch-Stärke 32(8):270–272. https://doi.org/10.1002/star.19800320806

FAO (2016) Codex Alimentarius List of Standards. Food and Agriculture Organisation. http://www.fao.org/fao-who-codexalimentarius/standards/list-of-standards/en/. Accessed May 2017

Fiorentino G (2008) Paleoambiente e aspetti rituali in un insediamento archeologico tra fase arcaica ed ellenistica: nuove analisi archeobotaniche ad Oria - Papalucio (Br). In D'Andria F, De Grossi Mazzorin J, Fiorentino G (eds) Uomini, piante e animali nella dimensione del sacro. Edipuglia, Bari, pp 97–109

Foley HP (1994) The Homeric Hymn to Demeter: translation, commentary and interpretative essay. Princeton University Press, Princeton

Forti L, Stazio A (1983) Vita quotidiana dei Greci d'Italia. In: Pugliese Carratelli G et al (eds) Megale Hellas. Scheiwiller, Milano, pp 643–713

Fuller D and Rowlands M (2011) Ingestion and food technologies: Maintaining differences over the long-term in West, South and East Asia. In Bennet J, Sherratt S, Wilkinson TC (eds) Interweaving worlds—systematic interactions in Eurasia, 7th to 1st millennia BC. Essays from a Conference in memory of Professor Andrew Sherratt. Oxbow Books, Oxford, pp 37–60

González Carretero L, Wollstonecroft M, Fuller DQ (2017) A methodological approach to the study of archaeological cereal meals: a case study at Çatalhöyük East (Turkey). Veget Hist Archaeobot 26(4):415–432. https://doi.org/10.1007/s00334-017-0602-6

Hansson A-M (1997) On plant food in the Scandinavian Peninsula in early medieval times. Theses and Papers, Archaeology B, 5. Stockholms Universitet, Stockholm

Hansson AM and Heiss AG (2014) Plant used in ritual offerings and festive contexts: introduction. In Chevalier A, Marinova E, Peña-Chocarro (eds) Plants and people. Choices and diversity through time. Early agricultural remnants and technical heritage (EARTH): 8,000 years of resilience and innovation I. Oxbow Books, Oxford, pp 311–334. doi https://doi.org/10.13140/2.1.2907.6481

Hastorf C (2017) The social archaeology of food: thinking about eating from prehistory to the present. Cambridge University Press, New York. https://doi.org/10.1017/9781316597590

Heiss AG (2008) Weizen, Linsen. Opferbrote – Archäobotanische Analysen bronze- und eisenzeitlicher Brandopferplätze im mittleren Alpenraum. Ph.D. Dissertation, Universität Innsbruck/ Südwestdeutscher Verlag für Hochschulschriften, Saarbrücken

Heiss AG (2010) Speisen, Holz und Räucherwerk. Die verkohlten Pflanzenreste aus dem jüngereisenzeitlichen Heiligtum von Ulten, St. Walburg, im Vergleich mit weiteren alpinen Brandopferplätzen. In: Steiner H (ed) Alpine Brandopferplätze. Archäologische und naturwissenschaftliche Untersuchungen / Roghi votivi alpini. Archeologia e scienze naturali, Forschungenzur Denkmalpflege in Südtirol / Beni culturali in Alto Adige: studi e ricerche. Trento, pp 781–815

Heiss AG (2012) Archäobotanische Analysen der Erdproben vom Brandopferplatz auf dem Ochsenberg. In: Schmid-Sikimić B, Pernet L, Wiemann P, Senn M (eds) Wartau – Ur - und frühgeschichtliche Siedlungen und Brandopferplatz im Alpenrheintal (Kanton St. Gallen, Schweiz), III. Bonn, pp 25–30

Heiss AG (2014) Ceremonial foodstuffs from prehistoric burnt offering places in the alpine region. In Chevalier A, Marinova E, Peña-Chocarro L (eds) Plants and people: choices and diversity through time, early agricultural remnants and technical heritage (EARTH): 8,000 years of resilience and innovation I. Oxbow Books, Oxford, pp 343–353. doi https://doi.org/10.13140/2.1.2776.5767

Heiss AG, Antolín F, Bleicher N, Harb C, Jacomet S, Kühn M, Marinova E, Stika HP, Valamoti SM (2017) State of the (t)art. Analytical approaches in the investigation of components and production traits of archaeological bread-like objects, applied to two finds from the Neolithic lakeshore settlement Parkhaus Opéra (Zürich, Switzerland). PLoS One 12(8):e0182401. https://doi.org/10.1371/journal.pone.0182401

Heiss AG, Pouget N, Wiethold J, Delor-Ahü A, Le Goff I (2015) Tissue-based analysis of a charred flat bread (galette) from a Roman cemetery at Saint-Memmie (Dép. Marne, Champagne-Ardenne, north-eastern France). J Archaeol Sci 55:71–82. https://doi.org/10.1016/j.jas.2014.12.014

Henry AG, Hudson HF, Piperno DR (2009) Changes in starch grain morphologies from cooking. J Archaeol Sci 36(3):915–922. https://doi.org/10.1016/j.jas.2008.11.008

Hinz V (1998) Der Kult von Demeter und Kore auf Sizilien und in der Magna Grecia. Ludwig Reichert Verlag, vol 1, Wiesbaden

Jones M (2007) Feast: why humans share food. Oxford University Press, Oxford

Körber-Grohne U, Piening U (1980) Microstructure of the surfaces of carbonized and non-carbonized grains of cereals as observed in scanning electron and light microscopes as an additional aid in determining prehistoric findings. Flora 170(3):189–228. https://doi.org/10.1016/S0367-2530(17)31207-0

Lannoy S, Marinval P, Buleon A, Chiron H, Mejanelle P, Pin S et al (2002) Étude de «pains/galettes» archéologiques français. In Fechner K, Mesnil M (eds) Pain, fours et foyers des temps passés Archéologie et traditions boulangères des peuples agriculteurs d'Europe et du Proche Orient. Civilisations 49(1–2):119–160

Lentjes D (2013) From subsistence to market exchange: the development of an agricultural economy in 1st-millennium BC Southeast Italy. In: Groot M, Lentjes D, Zelier J (eds) Barely surviving or more than enough? The environmental archaeology of subsistence, specialisation and surplus food production. Sidestone Press, Leiden, pp 101–130

Lévi-Strauss C (1968) L'Origine des manières de table. Plon, Paris

Lombardo M (1995) Food and "frontier in the Greek colonies of South Italy. In Wilkins J, Harvey D and Dobson M (eds) Food in antiquity. Liverpool University Press, Exeter, pp 256–272

Lowe NJ (1998) Thesmophoria and Haloa: myths, physics and mysteries. In Blundell S. and Williamson M. (eds) The sacred and the feminine in ancient Greece. Routledge, London, pp 149–173

Mastronuzzi G (2008) Il culto di Demetra in Messapia. In: Stefano D (ed) Demetra. La divinità, i Santuari, il culto, la leggenda. Fabrizio Serra Editore, Pisa-Roma, pp 137–153

Mastronuzzi G (2013) Il Luogo di culto di Monte Papalucio ad Oria. 1. La fase arcaica. BACT,12, Edipuglia, Bari

Mastronuzzi G, Ciuchini P (2011) Offerings and rituals in a Messapian holy place: Vaste, Piazza Dante (Puglia, Southern Italy). World Archaeol 43(4):676–701. https://doi.org/10.1080/00438243.2011.624773

McKinlay K, Allison FJ, Schotchford CA, Grant DM, Oliver JM, King JR, Wood JV, Brown PD (2004) Comparison of environmental scanning electron microscopy with high vacuum scanning electron microscopy as applied to the assessment of cell morphology. J Biomed Mater Res 69(2):359–366. https://doi.org/10.1002/jbm.a.30011

Pagliara C (1979) Materiali iscritti arcaici del Salento. Salento Arcaico:57–91

Pagliara C (1983) Materiali iscritti arcaici del Salento. AnnPisa XIII 1:1–89

Peña Chocarro L (1999) Prehistoric agriculture in southern Spain during the Neolithic and the bronze age: the application of ethnographic models. B.A.R. International series 818

Rasband WS (1997-2009) ImageJ. Bethesda, U. S. National Institutes of Health

Samuel D (1996) Investigation of ancient Egyptian baking and brewing methods by correlative microscopy. Science 273(5274):488–490. https://doi.org/10.1126/science.273.5274.488

Samuel D (1999) Bread making and social interactions at the Amarna Workmen's Village, Egypt. World Archaeol 31(1):121–144. https://doi.org/10.1080/00438243.1999.9980435

Samuel D (2002) Bread in archaeology. Civilisations 49(1–2):27–36

Samuel D (2006) Modified starch. In Torrence R and Barton H (eds) Ancient starch research. Routledge, London

Scanlon MG, Zghal MC (2001) Bread properties and crumb structure. Food Res Int 34(10):841–864. https://doi.org/10.1016/S0963-9969(01)00109-0

Semeraro G ( 1997) έν νυσί Ceramica greca e società nel Salento arcaico. BACT 2, Edipuglia, Bari

Srikaeo K, Furst JE, Ashton JF, Hosken RW (2006) Microstructural changes of starch in cooked wheat grains as affected by cooking temperatures and times. LWT-Food Sci Technol 39(5):528–533. https://doi.org/10.1016/j.lwt.2005.04.004

Stika H-P, Heiss AG, Zach B (2008) Plant remains from the early Iron Age in western Sicily: differences in subsistence strategies of Greek and Elymian sites. Veg Hist Archaeobot 17(S1):139–148. https://doi.org/10.1007/s00334-008-0171-9

Torrence R, Barton H (2006) Ancient starch research. Routledge, London

Tragni B (2006) Il cibo dei morti. Palomar edizioni, Bari

Twiss K (2007) The archaeology of food and identity. Southern Illinois University Carbondale. Center for Archaeological Investigations, Occasional Paper no. 34

Twiss K (2012) The archaeology of food and social diversity. J Archaeol Res 20(4):357–395. https://doi.org/10.1007/s10814-012-9058-5

Valamoti SM (2017) Culinary landscapes and identity in prehistoric Greece: an archaeobotanical exploration. In: Ivanova M, Gori M (eds) Balkan dialogues: negotiating identities between prehistory and the present. Routledge, pp 169–193

Valamoti SM (2011) Σπόροι για τους νεκρούς; Αρχαιοβοτανικά δεδομένα από τη Μαυροπηγή Κοζάνης, θέση Φυλλοτσαΐρι (Grain for the dead? Archaeobotanical remains from Mavropigi-Fyllotsairi in Kozani). In: Proceedings of the 1st archaeological conference on archaeological investigations in upper Macedonia, Kozani, archaeological Museum of Aiani: 245–256

Valamoti SM, Samuel D, Bayram M, Marinova E (2008) Prehistoric cereal foods from Greece and Bulgaria: investigation of starch microstructure in experimental and archaeological charred remains. Veget Hist Archaeobot 17 (supplement 1): 265–276

Valamoti SM, Fyntikoglou V, Symbonis K (2016). Cereals as food and medicine in ancient Greece: integrating archaeobotanical and textual evidence. Poster presented at the 17th IWGP, Paris 4-9 July 2016, http://iwgp2016paris.sciencesconf.org/resource/page/id/1

Winton AL, Winton KB (1932) The structure and composition of foods. Volume I: cereals, starch, oil seeds, nuts, oils, forage plants. J. Wiley and Sons, New York

Winton AL, Winton KB (1935) The structure and composition of foods. Volume II: Vegetables, Legumes, Fruits. J. Wiley and Sons, New York
Acknowledgements
This is a work in progress, partly funded by the European Research Council within the framework of project 'PLANTCULT': Identifying the Food Cultures of Ancient Europe, under the European Union's Horizon 2020 Research and Innovation Program (Grant Agreement No. 682529, Consolidator Grant 2016-2021). Initial research into the ancient texts was also funded by Thrace Flour Mills (Aristotle University of Thessaloniki Research Project 93268). K. Symponis and V. Fyntikoglou helped with the ancient texts. The authors wish to thank Prof. F. D'Andria for providing the cakes from the Oria Sanctuary, Prof. G. Semeraro together with Prof. G. Mastronuzzi for useful discussion on archaeological aspects. We are grateful to the two referees for their helpful comments.
About this article
Cite this article
Primavera, M., Heiss, A.G., Valamoti, M.S. et al. Inside sacrificial cakes: plant components and production processes of food offerings at the Demeter and Persephone sanctuary of Monte Papalucio (Oria, southern Italy). Archaeol Anthropol Sci 11, 1273–1287 (2019). https://doi.org/10.1007/s12520-018-0605-y
Received:

Accepted:

Published:

Issue Date:
Keywords
Archaeological bread-like object

Tissue analyses

Ritual offering

Southern Italy

Messapia

Archaic-Hellenistic period