Abstract
Few critical evaluations of fieldwork methods applied to iron production and ironworking remains exist. This paper demonstrates how an experimental smelt can be a proxy for testing and evaluating methods used to detect, record and excavate a bloomery furnace and smithing hearth. In this investigation, a series of smelting and smithing experiments were recorded and compared to the results obtained from an archaeological analysis into their heavily disturbed remains (topographical survey, geophysical prospection, magnetic survey collection and excavation). Non-invasive techniques confirmed the presence of pyrotechnology. Invasive methods, however, highlighted the importance of examining micro-residues in providing a greater insight into the metallurgical activities that had taken place. The methods used and the results of the experiment are assessed in comparison to known archaeological examples from a Roman iron smelting complex in Hüttenberg (Austria) to demonstrate how a proxy can be effective in better understanding archaeological remains. Some of the broader issues relating to fieldwork methods and guidelines are also discussed.
Access options
Buy single article
Instant access to the full article PDF.
US$ 39.95
Tax calculation will be finalised during checkout.
Subscribe to journal
Immediate online access to all issues from 2019. Subscription will auto renew annually.
US$ 79
Tax calculation will be finalised during checkout.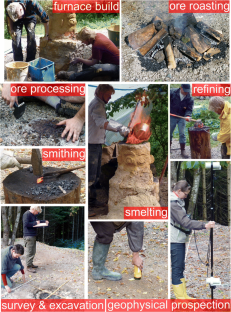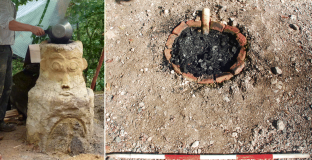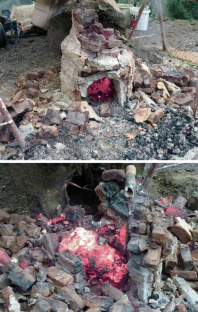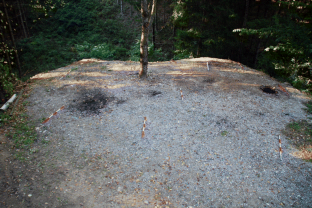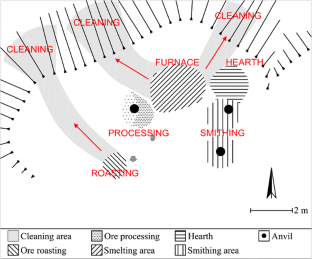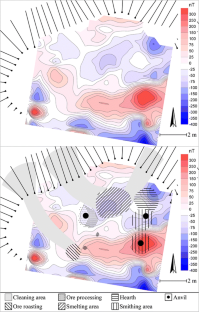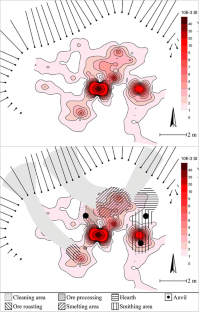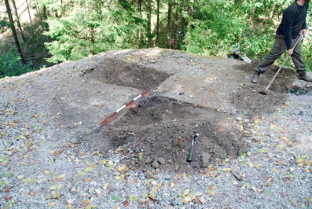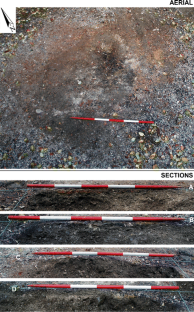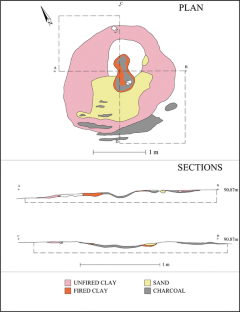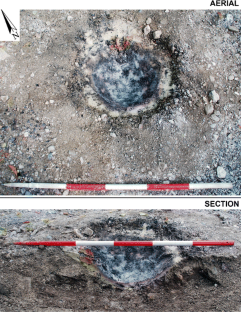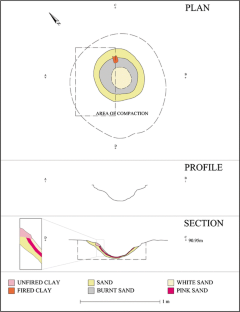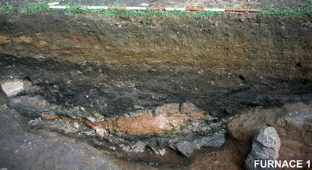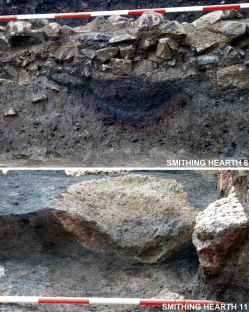 References
Abrahamsen N, Jacobsen BH, Koppelt U, de Lasson P, Smekalova T, Grundvig S, Voss O (2003) Archaeomagnetic mapping, modelling, analysis and dating of Iron Age slags in Denmark. In: Nørbach LC (ed) Prehistoric and medieval direct iron smelting in Scandinavia and Europe: aspects of technology and science. Aarhus University Press, Aarhus, pp 205–208

Bachman HG (1982) The identification of slags from archaeological sites. Institute of Archaeology Occassional Publication No. 6. Institute of Archaeology, London

Bayley J, Dungworth D, Paynter S (2001) Archaeometallurgy (Centre for Archaeology Guidelines). English Heritage, London

Bayley J, Crossley D, Ponting M (2008) Metals and metalworking: a research framework for archaeometallurgy. The Historical Metallurgy Society, London

Binford LR (1981) Behavioural archaeology and the "Pompeii Premise". J Anthropol Res 37:195–208

Birch T, Cech B, Scholger R, Walach G, Stremke F (2011) Finding the invisible smelt: using new attributes to find the furnace. In: Hauptmann A, Modarressi-Tehrani D, Prange M (eds) Abstracts of the International Conference Archaeometallurgy in Europe III. Metalla, Sonderheft 4:237–238

Cech B (2008) Die Produktion von Ferrum Noricum am Hüttenberger Erzberg - Die Ergebnisse der interdisziplinären Forschungen auf der Fundstelle Semlach/Eisner in den Jahren 2003–2005 (The production of Ferrum Noricum at the Hüttenberger Erzberg: the results of interdisciplinary research at Semlach/Eisner between 2003–2005). Austria Antiqua 2, Wien

Crew P (2002) Magnetic mapping and dating of prehistoric and medieval iron-working sites in northwest Wales. Archaeol Prospect 9(3):163–82

Crew P, Smekalova T, Bevan B (2003) High resolution magnetic surveys of prehistoric and medieval iron-smelting furnaces in Northwest Wales. In: Nørbach LC (ed) Prehistoric and medieval direct iron smelting in Scandinavia and Europe: aspects of technology and science. Aarhus University Press, Aarhus, pp 209–222

Doswald C, Duvauchelle A, Eschenlohr L, Fasnacht W, Schaltenbrand Obrecht V, Senn-Luder M, Serneels V (1997) Technique de fouilles / Grabungs Technik : Minerai, scories, fer / Erze, Schlacken, Eisen, cours d'initiation à l'étude de la métallurgie du fer ancienne et à l'identification des déchets de cette industrie / Einführungskurs zum Studium der frühen Eisenmetallurgie und der Bestimmung der Abfälle dieser Industrie, 2nd edn. GSAF/SAGEA, ASTFA/VATG, Basel

Edwards K, Whittington G (1998) Disturbance and regeneration phases in pollen diagrams and their relevance to concepts of marginality. In: Mills CM, Coles G (eds) Life on the edge: human settlement and marginality. Oxbow, Oxford, pp 61–65

Eliyahu-Behar A, Yahalom-Mack N, Shilstein S, Zukerman A, Shafer-Elliot C, Maeir AM, Boaretto E, Finkelstein I, Weiner S (2012) Iron and bronze production in Iron Age IIA Philistia: new evidence from Tell es-Safi/Gath, Israel. J Archaeol Sci 39(2):255–267. doi:10.1015/j.jas.2011.09.002

Fritz JM, Plog FT (1970) The nature of archaeological explanations. Am Anthropol 94:551–567

Hanesch M, Scholger R (2002) Mapping of heavy metal loadings in soils by means of magnetic susceptibility measurements. Environ Geol 42:857–870

Jöns H (1999) Iron production in Northern Germany during the Iron Age. In: Fabech C, Ringtved J (eds) Settlement and landscape. Proceedings of a conference in Åhus, Denmark, May 4–7 1998. Jutland Archaeological Society, Aarhus University Press, Moesgård, pp 249–260

Kinne A (2009) Tabellend und Tafeln zur Grabungstechnik: ein Hilfsmittel für die archäologische Geländerarbeit, 5th edn. Auflage, Dresden

Kristiansen K (2009) Contract archaeology in Europe: an experiment in diversity. World Archaeol 41:641–648

Mangin M (ed) (2004) Le fer. Errance, Paris

Mighall TM, Foster IDL, Crew P, Chapman AS, Finn A (2009) Using mineral magnetism to characterise ironworking and to detect its evidence in peat bogs. J Archaeol Sci 36:130–9

Perret S, Serneels V (2006) Technological characterisation and quantification of a large-scale iron smelting site in Fiko (Dogon plateau, Mali). Proceedings actes ISA 2006, 36th International Symposium on Archaeometry, 2–6 may 2006, Quebec City, Canada, 2009, pp 453–463

Pleiner R (2000) Iron in Archaeology: The European Bloomery Smelters. Archeologický ústav AV ČR, Praha

Powell AJ, McDonnell JG, Batt CM, Vernon RW (2002) An assessment of the magnetic response of an iron-smelting site. Archaeomet 44(4):651–665

Schiffer MB (1987) Formation processes of the archaeological record. University of New Mexico Press, Albuquerque

Schmidt A, McDonnell JG, Vernon RW (1998) Advanced magnetometry for the characterisation of early iron-working sites. Ann Geophys 16(1):C228, Suppl I

Schmidt A, Yarnold R, Hill M, Ashmore M (2005) Magnetic susceptibility as proxy for heavy metal pollution: a site study. J Geochem Explor 85:109–117

Serneels V (2011) New fieldwork results from smelting sites in Mali and Burkina Faso. International Conference, Archaeometallurgy in Europe III, Deutsches Bergbau-Museum Bochum, Germany 29.6-1.7.2011. In: Hauptmann A, Modarressi-Tehrani D, Prange M (eds) Metalla (Bochum), Sonderheft 4, 2011, 270. (abstract)

Smekalova T, Voss O (2003) Field procedures for magnetic investigations of iron-smelting sites with slag pits. In: Nørbach LC (ed) Prehistoric and medieval direct iron smelting in Scandinavia and Europe: aspects of technology and science. Aarhus University Press, Aarhus, pp 223–226

Veldhuijzen HA (2009) Of slag and scales; micro-stratigraphy and micro-magnetic material at metallurgical excavations. In: Kaptijn E, Petit L (eds) A timeless vale. Archaeological and related essays on the Jordan Valley in honour of Gerrit van der Kooij on the occassion of his sixty-fifth birthday. Leiden University Press, Leiden, pp 155–166

Veldhuijzen HA, Rehren T (2006) Iron smelting slag at Tell Hammeh (az-Zarqa), Jordan. In: Pérez-Arantegui J (ed) Proceedings of the 34th International Symposium on Archaeometry, Zaragoza, 3–7 May 2004. Institución Fernando el Católico, Zaragoza, pp 245–250

Veldhuijzen HA, Rehren T (2007) Slags and the city: early iron production at Tell Hammeh, Jordan and Tell Beth-Shemesh, Israel. In: Niece SL, Hook D, Craddock P (eds) Metals and mines: studies in archaeometallurgy. Archetype, London, pp 189–201

Vernon RW, McDonnell JG, Schmidt A (1998) The geophysical evaluation of an iron-working complex: Rievaulx and environs, North Yorkshire. Archaeol Prospect 5:181–201

Vernon RW, McDonnell JG, Schmidt A (1999) Medieval iron and lead smelting works: a geophysical comparison. In: Pollard AM (ed) Geoarchaeology: exploration, environments, resources, vol 165. The Geological Society, London, pp 15–34. doi:10.1144/GSLSP.1999.165.01.02, Special Publication

Walach G, Scholger R, Cech B (2011) Geomagnetic and geoelectric prospection on a Roman Iron Production Facility in Hüttenberg, Austria (Ferrum Noricum). Archaeol Prospect 18(4):149–158. doi:10.1002/arp.412

Westman A (ed) (1994) Archaeological site manual, 3rd edn. Museum of London, London
Acknowledgments
Many thanks are due to Horst Peter Polzer and Gerhild Polzer Musenbichler for their enthusiastic support, as well as providing the land, facilities and materials necessary for conducting the experimental smelting. We would like to thank friends from the local museum society Keltisches Noreia (based in the nearby village Noreia) for supplying the automated blowing machine, and to the project team members who participated in the experimental archaeology and archaeological fieldwork. Thanks also to the Austrian Science Fund for financing the interdisciplinary project on Ferrum Noricum (projects P20641-G02 and P20688-N19) in the course of which the experimental smelts and subseqent experimental fieldwork have been carried out. Thanks is also due to the wider archaeometallurgy community, where conversations and responses from many individuals has helped form the basis of this paper.
About this article
Cite this article
Birch, T., Scholger, R., Walach, G. et al. Finding the invisible smelt: using experimental archaeology to critically evaluate fieldwork methods applied to bloomery iron production remains. Archaeol Anthropol Sci 7, 73–87 (2015). https://doi.org/10.1007/s12520-013-0141-8
Received:

Accepted:

Published:

Issue Date:
Keywords
Experimental archaeology

Archaeometallurgy

Archaeological methods

Geomagnetic prospection

Magnetic susceptibility

Micro-archaeology

Iron production

Ironworking

Furnace

Hearth