Abstract
During the European Bronze Age, flat discs with a variety of decorative elements were produced to be used most likely as either decoration attached to clothing or as parts of horse harnesses. The size and decoration differ according to region and period. The discs discussed here were all found in hoards deposited in a rather short period around 1200–1100 BC in Croatia, Bosnia and Austria. They were analysed to obtain information about their composition and manufacture, both of which may have changed in relation to increasing distance from the centre of distribution or supposed production as a result of copying, or might not have changed significantly if the discs were imported.
This is a preview of subscription content, log in to check access.
Access options
Buy single article
Instant access to the full article PDF.
US$ 39.95
Price includes VAT for USA
Subscribe to journal
Immediate online access to all issues from 2019. Subscription will auto renew annually.
US$ 99
This is the net price. Taxes to be calculated in checkout.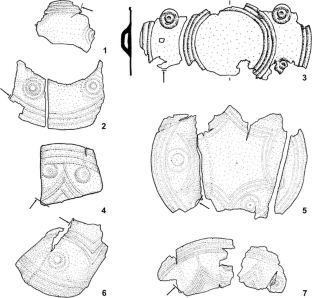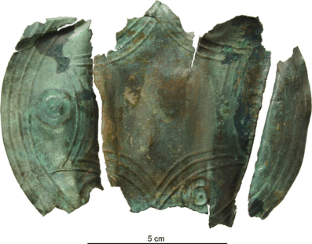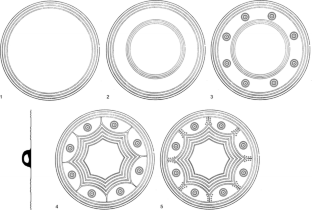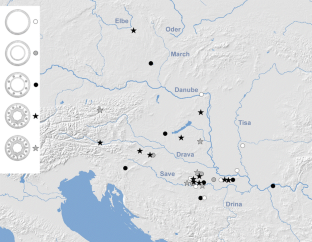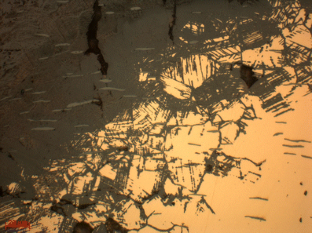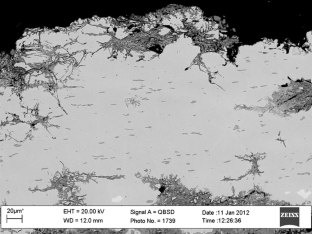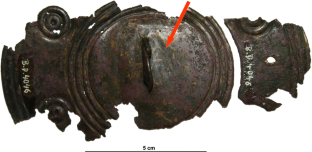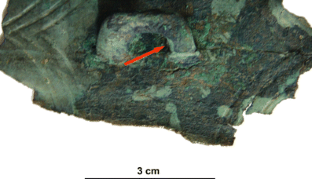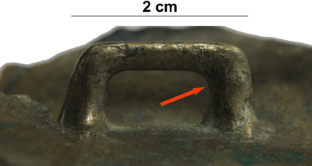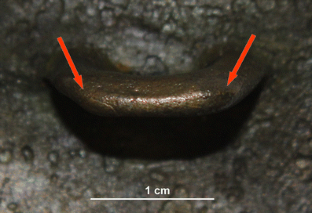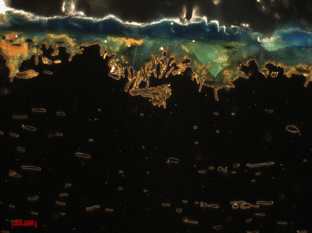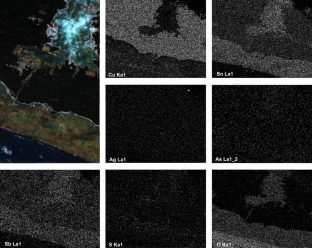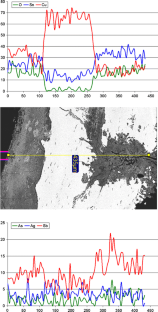 References
Ammannati N, Ienco MG, Martellucci E, Piccardo P (2006) L'energia di attivazione nel processo di ricristallizzazione del bronzo: influenza del tenore di stagno. Metall Ital 1:31–38

Gleirscher P (2007) Fragmente spätbronzezeitlicher Helme und Beinschienen aus dem Südostalpenraum. Archäol Österr 18(1):48–53

Ienco MG, Pellati G, Piccardo P, Pinasco MR, Stagno E (2007) Metallographic approach to the investigation of metallic archaeological objects. Ann Chim 97:553–574

Jacob C (2005) Metallgefäße der Bronze- und Hallstattzeit in Nordwest-, West- und Süddeutschland. Franz-Steiner-Verlag, Stuttgart

Karavanić S (2009) The Urnfield culture in continental Croatia. Oxbow books, Oxford

Mödlinger M (2011) Bronze Age warfare in Eastern Europe: development technology and usage of defensive armour. A short presentation of a forthcoming project. Bull Assoc Promot Rech Age Bronze 8:86–88

Mödlinger M (2012a) Star ornamentation on late Bronze Age helmets, cups and decorated discs in Central and South-Eastern Europe. Arheološki Vestnik (in press)

Mödlinger M (2012b) From Greek boar tusk helmets to the first European metal helmets: new approaches on development and date. Oxford Journal of Archaeology (in press)

Mödlinger M, Ghiara G, Campodonico S, Piccardo P, Bongiorno V (2012) Journal of Applied Physics A (in press)

Müller R (1972) A pötrétei későbronzkori kincslelet. Veszprém Megyei Múz Közleményei 11:59–74

Pankau C (2004) Die älterhallstattzeitliche Keramik aus Mediaş/Siebenbürgen. Habelt, Bonn

Piccardo P (2000) Tin and copper oxides in corroded archaeological bronzes. Microsc Anal 63:13–15

Piccardo P, Pernot M (1997) Studio analitico e strutturale di alcuni vasi celtici in bronzo. Metall Ital 11:43–52

Piccardo B, Mille B, Robbiola L (2007) Tin and copper oxides in corroded archaeological bronzes. In: Dillmann P, Béranger G, Piccardo P, Matthiesen H (eds) Corrosion of metallic heritage artefacts: investigation, conservation and prediction for long-term behaviour. Woodhead publishing, Cambridge, pp 239–262

Piccardo P, Amendola R, Adobati A, Faletti C (2009) Studio della fluidità di leghe a base rame. Metall Ital 5:31–38

Piccardo P, Amendola R, Ervas A (2010) Metallographic investigation and experimental replication of an Etruscan bronze mirror. Hist Metall 44:10–14

Schauer P (2003) Zur Zeitstellung der vermeintlich ältesten Bronzekammhelme in Mitteleuropa. Archäol Korrespondenzblatt 33:193–203

Šinkovec I (1995) Katalog posameznih kovinskih najdb bakrene in bronaste dobe (Catalogue of individual metal finds from the Eneolithic and Bronze Ages). In: Teržan B (ed) Depojske in posamezne kovinske najdbe bakrene in bronaste dobe na Slovenskem. Narodni muzej, Ljubljana, pp 13–28

Škoberne Ž (2001) Prapovijesne kacige. In: Batušić Z (ed) Kacige u Hrvatskoj, Ministarstvo obrane Republike Hrvatske, Zagreb, pp 11–35
Acknowledgments
The authors would like to thank the Austrian Science Fund (FWF) and the FP7/Marie Curie actions for supporting the research of Marianne Mödlinger with Schrödinger-fellowship J 3109-G21. Special thanks to the curators of the museums concerned who permitted the sampling of the decorated discs: Jacqueline Balen (Arheološki muzej u Zagrebu, Croatia), Lidia Miklik-Lozuk (Muzej Slavonski Brod, Croatia), Vesna Isabegovic and Nataša Perić (Muzej istočne Bosne posjeduje Tuzla, Bosnia–Herzegovina) and Sieglinde Köberl (Kammerhofmuseum Bad Aussee, Austria).
About this article
Cite this article
Mödlinger, M., Piccardo, P. Manufacture of Eastern European decorative tin–bronze discs from twelfth century BC. Archaeol Anthropol Sci 5, 299–309 (2013). https://doi.org/10.1007/s12520-012-0111-6
Received:

Accepted:

Published:

Issue Date:
Keywords
Copper–tin alloy

Microstructure

Corrosion

Bronze Age

Ornaments