Abstract
3D city models are of interest for various reasons like urban planning, environmental simulations of urban climate and noise pollution, disaster simulations, virtual tourism, virtual-heritage conservation, etc. To create and update large-scale 3D city models efficiently, automated approaches to 3D reconstruction are in great demand. Aside from efficiency, reliability and flexibility are of crucial importance. The derived reconstruction results should be reliable in that they correspond to the observed buildings in both their geometry and their structural topology. Flexibility should ensure the derivation of 3D reconstructions for the most common urban building structures without being limited in descriptive power to only some specific building types. To ensure efficiency, reliability, and flexibility of automated 3D building reconstruction, we propose an approach that combines two paradigms. First, we employ the fusion of information derived from different sensors and map data from a geographic information system. Second, we employ a semantic and component-based approach to model and reconstruct complex buildings. The derived geometrical and semantic building description is utilized within a spatial information system to support spatial and semantic queries for the maintenance and updating of the derived 3D city models.
Access options
Buy single article
Instant access to the full article PDF.
US$ 39.95
Tax calculation will be finalised during checkout.
Subscribe to journal
Immediate online access to all issues from 2019. Subscription will auto renew annually.
US$ 79
Tax calculation will be finalised during checkout.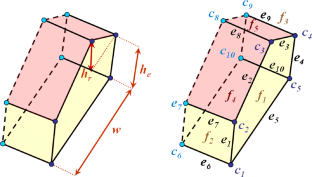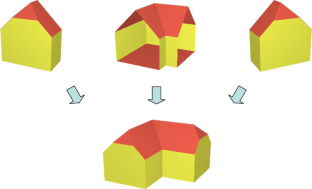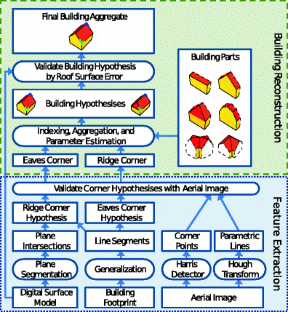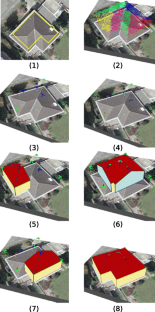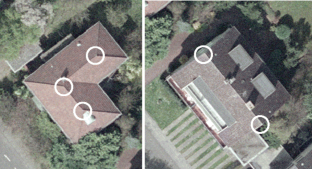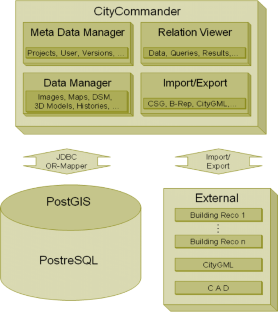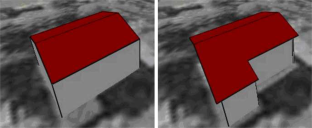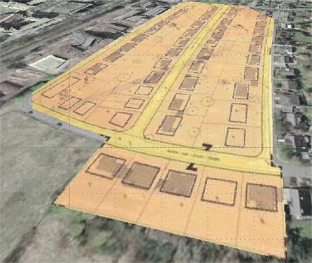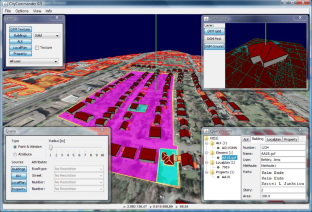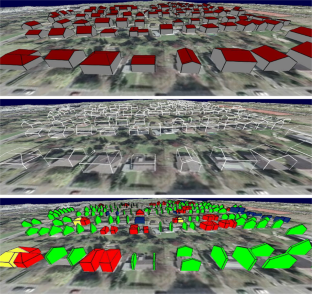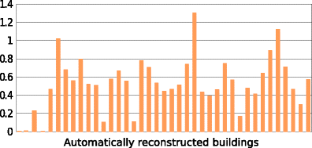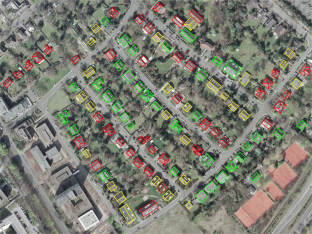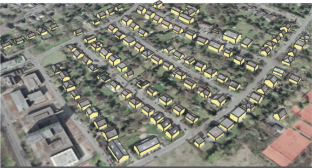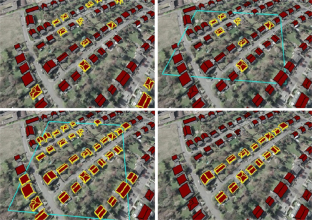 References
Behley J, Steinhage V (2009) Generation of 3D city models using domain-specific information fusion. In: Proceedings of the internal conference on comparative visual (ICVS), pp 164–173

Biederman I (1987) Recognition-by-components: a theory of human image understanding. Psychol Rev 94(2):115–147

Brenner C (2003) Building reconstruction from laser scanning and images. In: ITC workshop on data quality in Earth observation techniques

Duda R, Hart P (1972) Use of the hough transformation to detect lines and curves in pictures. Comm ACM 15(1):11–15

Fischer A, Kolbe T, Lang F, Cremers AB, Förstner W, Plümer L, Steinhage V (1998) Extracting buildings from aerial images using hierarchical aggregation in 2D and 3D. Comput Vis Image Underst 72(2):195–203

Fischler MA, Bolles RC (1981) Random sample consensus: a paradigm for model fitting with applications to image analysis and automated cartography. Comm ACM 24:381–395

Foley JD, Van Dam A, Feiner SK, Hughes JF (1995) Computer graphics: principles and practice. Addison-Wesley, Reading

Gorte B (2002) Segmentation of tin-structured surface models. In: Joint conference on Geo-spatial theory, processing and applications, Ottawa, Canada

Haala N, Brenner C (1999) Virtual city models from laser altimeter and 2D map data. Photogramm Eng Remote Sens 65(7):787–795

Haala N, Kada M (2010) An update on automatic 3D building reconstruction. ISPRS J Photogramm Remote Sens 65:570–580

Harris C, Stephens M (1988) A combined corner and edge detection. In: Proceedings of the 4th Alvey visual conference, pp 147–151

Kada M, McKinley L (2009) 3D building reconstruction from LiDAR based on a cell decomposition approach. In: The international archives of the photogrammetry, remote sensing and spatial information sciences, vol 38, part 3/W4

Kolbe T, Gröger G, Plümer L (2005) CityGML—interoperable access to 3D city models. In: Proc of the 1st international symposium on geo-information for disaster management

Lafarge F, Descombes X, Zerubia J, Pierrot-Deseilligny M (2010) Structural approach for building reconstruction from a single DSM. IEEE Trans Pattern Anal Mach Intell (TPAMI) 32(1):135–147

Mayer H (1999) Automatic object extraction from aerial imagery—a survey focusing on buildings. Comput Vis Image Underst 74(2):138–149

Perona P, Malik J (1990) Scale-space and edge detection using anisotropic diffusion. IEEE Trans Pattern Anal Mach Intell (TPAMI) 12(7):629–639

Rigaux P, Scholl M, Voisard A (2002) Spatial databases with application to GIS. Morgan Kaufmann, San Francisco

Russel S, Norvig P (2003) Artificial intelligence: a modern approach, 2nd edn. Prentice-Hall, Englewood Cliffs

Schreiner D (2004) OpenGL reference manual: the official reference document to OpenGL, version 1.4, 4th edn. Addison-Wesley, Reading

Steuer H (2011) Height snakes: 3D building reconstruction from aerial image and laser scanner data. In: Proceedings of joint urban remote sensing event (JURSE), pp 113–116
About this article
Cite this article
Steinhage, V., Behley, J., Meisel, S. et al. Reconstruction by components for automated updating of 3D city models. Appl Geomat 5, 285–298 (2013). https://doi.org/10.1007/s12518-013-0117-5
Received:

Accepted:

Published:

Issue Date:
Keywords
Multisensor

Spatial infrastructures

Databases

GIS

3D city models

3D building reconstruction

Spatial information systems