Abstract
In recent years, with the progress of industrialization, human demand for natural resources has increased, China's environmental degradation, and the management and treatment of volatile organic pollutants, etc., will not only become the cause of ozone pollution, but also have a huge impact on human health. In response to this problem, China issued the "Twelfth Five-Year Plan on Air Pollution Prevention and Management in Major Regions" in 2012, which for the first time clearly pointed out the policy on the management of volatile organic pollutants and the strengthening of corporate production, and management of volatile organic pollutants during transportation. Increase the use of low-volatile organic solvents, reduce the use of high-volatile organic solvents, promote the management of organic waste gas pollution, and strengthen the recovery and utilization of organic waste gas. Establish a monitoring system for volatile organic pollutants in major industries and improve the emission standards for volatile organic pollutants. Latin dance is a dance sport introduced to China in 1980, and now China holds Latin dance competitions every year. From an aesthetic point of view, Latin dance is a kind of artistic performance. Skilled Latin dance dancers during the performance can bring wonderful beauty to the audience and stimulate people's love for this dance movement. Based on the summary of the related content of Latin dance art performance, this article further analyzes the current situation and development trend of Latin dance art performance, hoping to provide some valuable reference materials to promote the development of Latin dance art in China. Through survey methods such as questionnaire surveys and expert interview methods, the artistic performance of Latin dance is investigated.
Access options
Buy single article
Instant access to the full article PDF.
USD 39.95
Price excludes VAT (USA)
Tax calculation will be finalised during checkout.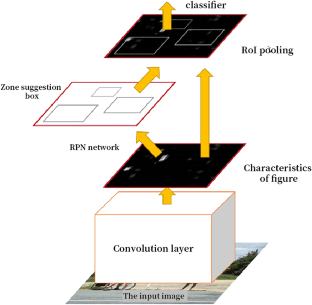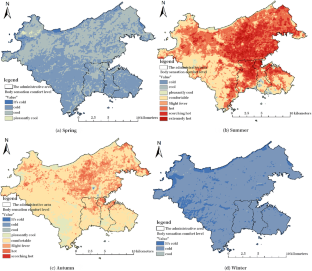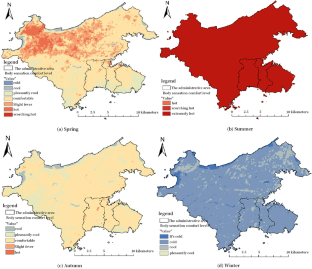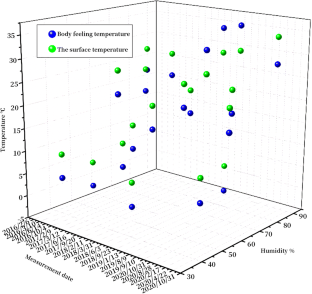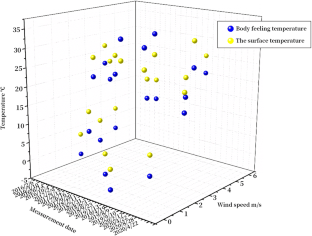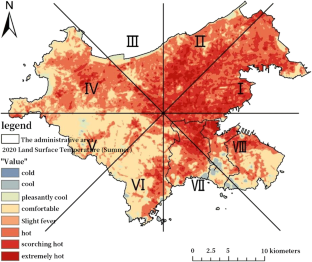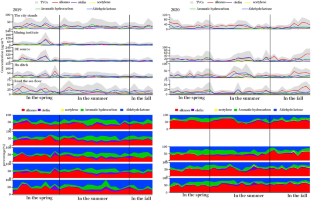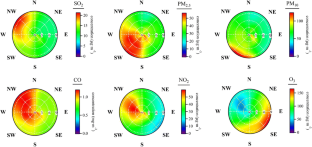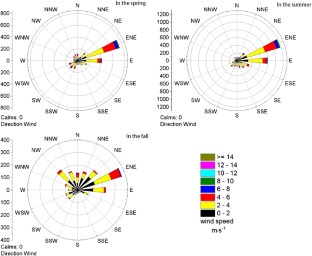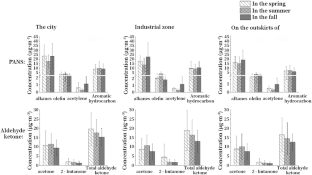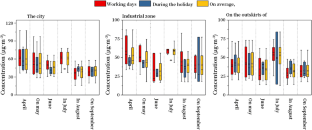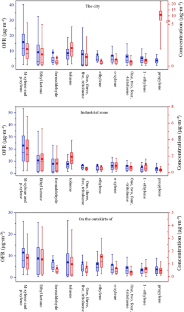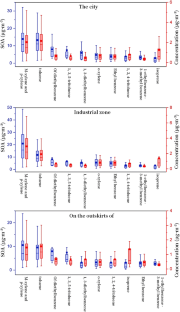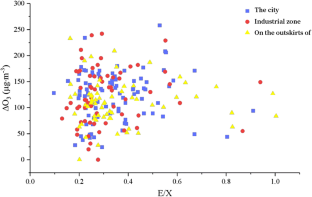 References
Farrage AA, Ibrahim HA Attia MM (1996) Evaluation of the soil and groundwater resources in Wadi Attwani and Qusur El-Banat areas, Qift–Quseir road, Eastern Desert, Egypt. In: 1st International Conference on Basic Sciences and Advanced Technology, Assuit, Egypt.

Felicisimo A, Cuartero A, Remondo J, Quiros E (2012) Mapping landslide susceptibility with logistic regression, multiple adaptive regression splines, classification and regression trees, and maximum entropy methods: a comparative study. Landslides 10:175–189

Friedman J, Hastie T, Tibshirani R (2000) Additive logistic regression: a statistical view of boosting (with discussion and a rejoinder by the authors). Ann Stat 28(2):337–407

Golkarian A, Naghibi SA, Kalantar BPradhan B (2018) Groundwater potential mapping using C5.0, random forest, and multivariate adaptive regression spline models in GIS. Environ Monit Assess 190. https://doi.org/10.1007/s10661-018-6507-8

Hamdan A, Khozyem H (2018) Morphometric, statistical, and hazard analyses using ASTER data and GIS technique of WADI El-Mathula watershed, Qena, Egypt. Arab J Geosci 11:722. https://doi.org/10.1007/s12517-018-4068-3

Issawi B, Anonymous (1978) Geology of Nubia west area, Western Desert, Egypt. Ann Geol Surv Egypt 8:237–253

Khidr MM (1997) The main geomorphological hazards in Egypt (in Arabic). MSc thesis. Cairo: Department of Geography, Faculty of Arts, Ain Shams University; p 513

Kim JC, Jung HS, Lee S (2019) Spatial Mapping of the Groundwater Potential of the Geum River Basin Using Ensemble Models Based on Remote Sensing Images. Remote Sens 11:11. https://doi.org/10.3390/rs11192285

Klitzsch E, List F, Pohlmann G (1987) Geological Map of Egypt, Sheet NF 36 NE Bernice, 1: 500000. Conoco and the Egyptian General Petroleum Corporation, Cairo

Lee S (2005) Application of logistic regression model and its validation for landslide susceptibility mapping using GIS and remote sensing data. Int J Remote Sens 26:1477–1491

Lee S, Choi J, Min K (2004) Probabilistic landslide hazard mapping using GIS and remote sensing data at Boun, Korea. Int J Remote Sens 25:2037–2052

Liu K, Li Z, Yao C, Ji C, Zhang K, Saifullah M (2016) Coupling the k-nearest neighbor procedure with the Kalman filter for real-time updating of the hydraulic model in flood forecasting. Int J Sediment Res 31:149–158

Malekzadeh M, Kardar S, Saeb K, Shabanlou S, Taghavi L (2019) A novel approach for prediction of monthly ground water level using a hybrid wavelet and nontuned self-adaptive machine learning model. Water Resour Manag 33:1609–1628. https://doi.org/10.1007/s11269-019-2193-8

Mirzaei S, Vafakhah M, Pradhan B, Alavi S (2020) Flood susceptibility assessment using extreme gradient boosting (EGB). Iran. Earth Sci Inf 14:51–67. https://doi.org/10.1007/s12145-020-00530-0

Moawad BM (2013) Analysis of the flash food occurred on 18 January 2010 in wadi El Arish, Egypt (a case study). Geomat Nat Hazards Risk 4(3):254–274

Moawad BM, Abdel Aziz AO, Mamtimin B (2016) Flash floods in the Sahara: a case study for the 28 January 2013 food in Qena, Egypt. Geomat Nat Hazards Risk 7(1):215–236. https://doi.org/10.1080/19475705.2014.885467

Moore ID, Grayson RB (1991) Terrain-based catchment partitioning and runoff prediction using vector elevation data. Water Resour Res 27(6):1171–1191

Naghibi SA, Moradi Dashtpagerdi M (2016) Evaluation of four supervised learning methods for groundwater spring potential mapping in Khalkhal region (Iran) using GIS-based features. Hydrogeol J 25:169–189. https://doi.org/10.1007/s10040-016-1466-z

Naghibi SA, Vafakhah M, Hashemi H, Pradhan B, Alavi SJ (2020) Water resources management through flood spreading project suitability mapping using frequency ratio, k-nearest neighbours, and random forest algorithms. Nat Resour Res 29(3):1915–1933. https://doi.org/10.1007/s11053-019-09530-4

Natarajan N, Sudheer C (2019) Groundwater level forecasting using soft computing techniques. Neural Comput & Applic 32:1–18. https://doi.org/10.1007/s00521-019-04234-5

Nourani V, Hosseini A, Adamowski J, Kisi O (2014) Applications of hybrid wavelet – artificial Intelligence models in hydrology: a review. J Hydrol 514:358–377

Pakparvar M, Hashemi H, Rezaei M, Cornelis WM, Nekooeian G, Kowsar SA (2018) Artificial recharge efficiency assessment by soil water balance and modelling approaches in a multi-layered vadose zone in a dry region. Hydrol Sci J:1–20. 63:1183–1202. https://doi.org/10.1080/02626667.2018.1481962
Ethics declarations
Conflict of interest
The author declares no competing interests.
Additional information
Responsible Editor: Sheldon Williamson
Open Access
This article is licensed under a Creative Commons Attribution 4.0 International License, which permits use, sharing, adaptation, distribution and reproduction in any medium or format, as long as you give appropriate credit to the original author(s) and the source, provide a link to the Creative Commons licence, and indicate if changes were made. The images or other third party material in this article are included in the article's Creative Commons licence, unless indicated otherwise in a credit line to the material. If material is not included in the article's Creative Commons licence and your intended use is not permitted by statutory regulation or exceeds the permitted use, you will need to obtain permission directly from the copyright holder. To view a copy of this licence, visit http://creativecommons.org/licenses/by/4.0/.
This article is part of the Topical Collection on Environment and Low Carbon Transportation
This article has been retracted. Please see the retraction notice for more detail: https://doi.org/10.1007/s12517-021-08940-0
About this article
Cite this article
Rao, F. RETRACTED ARTICLE: Research on coastal atmospheric change and Latin dance performance based on target detection network. Arab J Geosci 14, 1853 (2021). https://doi.org/10.1007/s12517-021-08214-9
Received:

Accepted:

Published:

DOI: https://doi.org/10.1007/s12517-021-08214-9
Keywords
Target detection;

Coastal atmosphere;

Latin dance;

Performing arts research