Abstract
Vertical cable seismic (VCS) is a kind of reflection seismic exploration technique. Multi-node hydrophone array set perpendicular to the seabed and records wave field inspired by air gun. Vertical cable seismic exploration can make up for the disadvantages of the harsh conditions of towed cable seismic exploration. VCS technique is also convenient to be used in monitoring the underground geologic changes in the stage of gas hydrates development. In this paper, VCS data collected near the gas hydrates test and mining area of the South China Sea was processed and obtained multi-wave imaging profiles. It is shown that the VCS data has such advantages as high signal-to-noise ratio, high fidelity, and so on compared to the towed cable data, especially in the imaging of underground steep dip angle geological structures.
This is a preview of subscription content, log in to check access.
Access options
Buy single article
Instant access to the full article PDF.
US$ 39.95
Price includes VAT for USA
Subscribe to journal
Immediate online access to all issues from 2019. Subscription will auto renew annually.
US$ 99
This is the net price. Taxes to be calculated in checkout.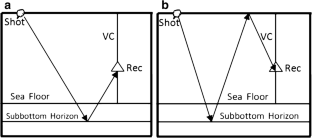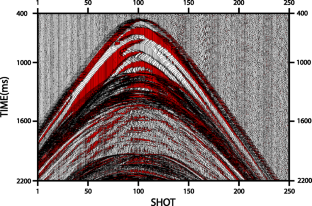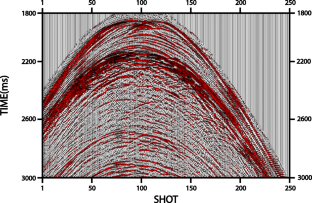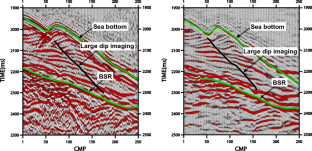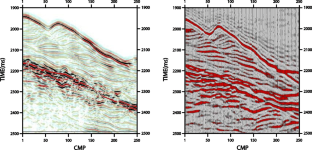 References
Asakawa E, Murakami F, Sekino Y, et al. (2012) Vertical cable seismic survey for hydrothermal deposit, Proceedings of EGU General Assembly, Vienna, Austria: EGU, 2236

Asakawa E, Murakami F, Tsukahara H, et al. (2014) Development of vertical cable seismic (VCS) system for seafloor massive sulfide (SMS), proceedings of 2014 oceans, St. John's, NL: IEEE, 1–7

Bian AF, Zou Z H, Zhou H W (2015) Evaluation of multi-scale full waveform inversion with marine vertical cable data. J Earth Sci 26(4):481–486

Han Y, Wang X (2017) Relocating ocean-bottom seismometers. Indian J Geo-Mar Sci 46(03):462–465

He Y, Zhang J-z (2015) Ray tracing illumination analysis on marine seismic vertical cable acquisition system. Computerized Tomography Theory and Applications 24(5):689–700

Huang J-y, Zhong-liang W, Wei-wei W, Cheng-liang X (2016) Key techniques and experimental study of vertical cable seismic system for gas hydrate. Advances in New and Renewable Energy 4(3):219–224

Rodriguez-Suarez C, Stewart RR, (1998) Survey design for vertical cable seismic acquisition, CREWES Research Report, 10: (6-1)-(6-19)

Wang X, Xia C, Liu X (2012) A case study: imaging OBS multiples of South China Sea. Mar Geophys Res 33(1):89–95

Wang X, Xiao Q, Xia C, Wu Z, Xie C (2017) Research on far-field wavelet's extraction and application of vertical cable system. Pure Appl Geophys 174:1779–1786
Funding
This research was funded by the National Natural Science Foundation of China (No. 41874131), the NSFC-Shandong Joint Fund for Marine Science Research Centers (U1606401), the national key research and development program of China (2017YFC0307405), and the China Geological Survey Project (grant number 201100307).
Additional information
Editorial handling: J. Huang
About this article
Cite this article
Wang, X., Zhao, Q., Wu, Z. et al. Research on vertical cable seismic multiples imaging processing. Arab J Geosci 12, 129 (2019). https://doi.org/10.1007/s12517-019-4322-3
Received:

Accepted:

Published:
Keywords
Vertical cable seismic

Multiples

Gas hydrates

Imaging