Abstract
Nowadays, with increasing global warming, there are increasing concerns about energy saving in many branches in the world. One of these branches is the construction sector. In the construction sector, various building materials are produced to minimize energy losses from buildings. Among these construction materials, cement mortars are widely used. Cement mortars are produced from various raw materials and aggregates. The aggregates, which have expansion properties between these aggregates, have high insulating properties due to their porous structures. In this study, four different expanded/exfoliated aggregates, which are expanded perlite (EP), expanded clay (EC), expanded glass (EG), and exfoliated vermiculite (EV), with suitable unit weight and pore structure for thermal insulation were used in cement mortar. At the end of the experimental study, the thermal behavior of the cement mortars produced was investigated. According to the results of the research, it was determined that the cement mortar produced with expanded perlite was the most suitable for the heat insulation between the tested aggregates.
This is a preview of subscription content, log in to check access.
Access options
Buy single article
Instant access to the full article PDF.
US$ 39.95
Price includes VAT for USA
Subscribe to journal
Immediate online access to all issues from 2019. Subscription will auto renew annually.
US$ 99
This is the net price. Taxes to be calculated in checkout.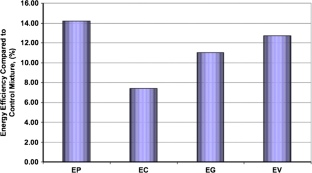 References
Abidi S, Nait-Ali B, Joliff Y, Favotto C (2015) Impact of perlite, vermiculite and cement on the thermal conductivity of a plaster composite material: experimental and numerical approaches. Compos Part B 68:392–400. https://doi.org/10.1016/j.compositesb.2014.07.030

Bayraktar OY, Saglam-Citoglu G, Caglar H, Caglar A, Arslan M, Cetin M (2018) The mechanical properties of the different cooling requirements of high-temperature plaster. Fresenius Environ Bull 27(8):5399–5409

Bilgin F, Arici M (2017) Effect of phase change materials on time lag, decrement factor and heat-saving. Acta Phys Pol A 132(3):1102–1105. https://doi.org/10.12693/APhysPolA.132.667

Ceylan H, Saraç S (2017) The usage of perlitic pumice from İzmir-Menderes (Turkey) in the production of low-strength lightweight concrete. Acta Phys Pol A 132(3):667–669. https://doi.org/10.12693/APhysPolA.132.667

Chung O, Jeong SG, Kim S (2015) Preparation of energy efficient paraffinic PCMs/expanded vermiculite and perlite composites for energy saving in buildings. Sol Energy Mater Sol Cells 137:107–112. https://doi.org/10.1016/j.solmat.2014.11.001

Çetin M (2015) Determining the bioclimatic comfort in Kastamonu city. Environ Monit Assess 187(10):640. https://doi.org/10.1007/s10661-015-4861-3

Çetin M, Adıgüzel F, Kaya O, Sahap A (2018) Mapping of bioclimatic comfort for potential planning using GIS in Aydin. Environ Dev Sustain 20(1):361–375

Kılınçarslan Ş, Davraz M, Akça M (2018) The effect of pumice as aggregate on the mechanical and thermal properties of foam concrete. Arab J Geosci 11(11):289. https://doi.org/10.1007/s12517-018-3627-y

Topay M (2013) Mapping of thermal comfort for outdoor recreation planning using GIS: the case of Isparta Province (Turkey). Turk J Agric For 37(1):110–120

Topay M, Parladir MO (2015) Suitability analysis for alternative tourism activities with the help of GIS: a case study of Isparta province. J Agric Sci 21(2):300–309

TS 825 (2013) Thermal insulation requirements for buildings. Turkey

TS EN 998–1 (2011) Specification for mortar for masonry - part 1: rendering and plastering mortar, Turkey

TS EN ISO 6946 (2017) Building components and building elements - thermal resistance and thermal transmittance - calculation methods, Turkey
Additional information
This article is part of the Topical Collection on Geo-Resources-Earth-Environmental Sciences
About this article
Cite this article
Gündüz, L., Kalkan, Ş.O. A technical evaluation on the determination of thermal comfort parametric properties of different originated expanded and exfoliated aggregates. Arab J Geosci 12, 119 (2019). https://doi.org/10.1007/s12517-019-4301-8
Received:

Accepted:

Published:
Keywords
Expanded perlite

Expanded clay

Expanded glass

Exfoliated vermiculite

Thermal comfort

PACS

81.05.Rm

44.90.+c