Abstract
In agricultural areas, the use of machinery leads to improved yields. Nevertheless, its inadequate implementation and excessive utilization can seriously affect the soil efficiency. In fact, latter can be generated by increasing the penetration resistance and subsequently, it results in the compaction phenomenon. This problem becomes considerable with the increasing report wheel/soil. The aim of this work was to evaluate the efficiency through the prediction of soil penetration resistance (Rp) using a statistical model based on moisture content, density, tractor weight, number of passes, and the wheel inflation pressure. Experimental works (211 measurements) were analyzed and the penetration resistance was modeled using multiple linear regressions (MLR). Besides, the developed model elucidates the variables affecting the accentuation of soil Rp and allows the investigation of equations for novel sampled soils. Our results showed that the parameters related to soil and tractors were significant to explain Rp. The adopted model in the MLR analysis emphasizes that the mechanical parameters of ground measurements are statistically significant in estimating and evaluating Rp. The statistical calculation of the R 2 expresses 83% of the variance in Rp generated by the various parameters related to soil and tractor. In view of the importance of estimating the penetration resistance (Rp), the regression equation shows that the weight of the tractor and the number of passages contributed the most to the proposed model for the soil.
This is a preview of subscription content,
to check access.
Access this article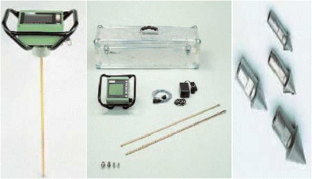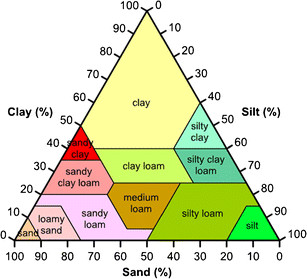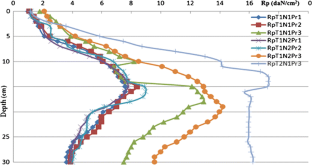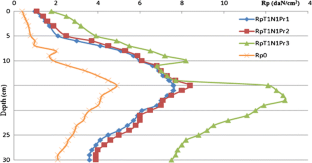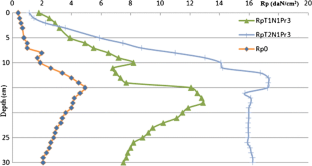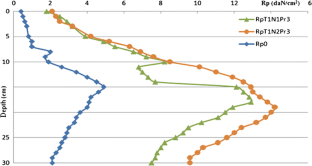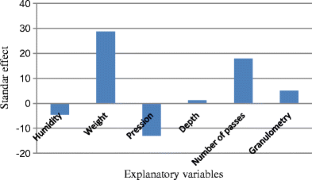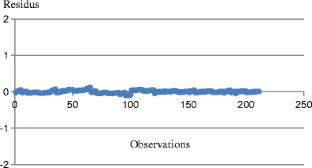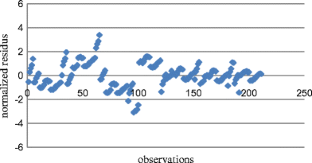 Similar content being viewed by others
References
Bengough AG, Campbell DJ, O'Sullivan MF (2001) Penetrometer techniques in relation to soil compaction and root growth. In: Smith KA, Mullins CE (eds) Soil and environmental analysis physical methods, 2nd edn. New York, p 377–403

Billot JF, Aubineau M, Autelet R (1993) Les matériels de travail du sol, semis et plantation. CEMAGREF/ITCF/TEC & DOC, Paris, p 384

Chehaibi S, M'kacher I (2008) Effects of the multiple passages of tractor on the settlement and permeability of the soil. Review of arid regions. n21. p 875–880

Chehaibi S, Hamza E, Pieters J, Verschoore R (2006) Comparative analysis of soil compaction caused by the passages of two types of tractors. Ann l'INRGREF 8:157–170

FAO (2001) Production systems and poverty. Improving livelihoods of farmers in a changing world. Middle East and North Africa

Gysi M (2001) Soil compaction: pre-consolidation as a measure of stability. Report FAT, n566, p 7

Hakansson I, Voorhees WB, Riley H (1988) Vehicle and wheel factors influencing soil compaction and crop response in different traffic regimes. Soil Tillage Res 11:239–282

Herrick JE, Jones TL (2002) A dynamic cone penetrometer for measuring soil penetration resistance. Soil Sci Soc Am J 66:1320–1324

Kai C (2008) Towards a hydro-mechanical approach to the behavior of cultivated soils: experiments and simulations. Phd Institute of Life and Environmental Sciences and Industries-Agro Paris Tech

Khuri AI, Cornell JA (1987) Response Surfaces: designs and analyses. Marcel Dekker, New York

Legates DR, McCabe GJ (1999) Evaluating the use of "goodness-of-fit" measures in hydrologic and hydroclimatic model validation. Water Resour Res 35:233–241

Lowery B, Morrison JE (2002) Soil penetrometers and penetrability. In: Dane JH, Topp GC (eds) Methods of soil analysis, part 4, physical methods. Soil Science Society of America, Madison, pp 363–388

Montgomery DC, Runger GC (2003) Applied statistics and probability for engineers, 3rd edn. John Wiley & Sons, New York

Sonmez R, Rowings J (1998) Construction labor productivity modeling with neuronal networks. J Constr Eng Manag 124(n6):498–504

Vitlox O (1998) Distribution of the tire contact pressure determined by the deformation measurement of the soil. Joint theme of Pedology and Rural Engineering, FUSAGx-Gembloux. p 65–69

Vitlox O, Loyen S (2002) Consequences of mechanization on soil compaction and infiltration of water, proceedings of the study day: water erosion and mudslides in Wallonia. p 45–58
Acknowledgements
This work was supported by the Tunisian Ministry of Agriculture (Higher Institute of Agronomic Sciences of Chott Mariem) and Ministry of Higher Education and Scientific Research (Lab UR11ES76, Faculty of Sciences Sfax). We thank all the staff.
About this article
Cite this article
Elaoud, A., Hassen, H.B., Salah, N.B. et al. Modeling of soil penetration resistance using multiple linear regression (MLR). Arab J Geosci 10, 442 (2017). https://doi.org/10.1007/s12517-017-3235-2
Received:

Accepted:

Published:

DOI: https://doi.org/10.1007/s12517-017-3235-2
Keywords