Abstract
In the southern part of the eastern Jordanian coast of Aqaba Gulf at least three raised fossil reefs were mapped. These fossil reefs were deposited on alluvial fan deposits and are laterally connected with clastic shore sediments simultaneously deposited with their corresponding reef. The highest mapped fossil reef lies at an elevation of about 75 m above present sea level, the other two lie at lower elevations of around 60 m above sea level and 20 m above sea level. Geological and paleontological evaluation places the highest reef as the most recent fossil reef. Sea level had been following the rises and falls caused by subsequent glacial growths and the sea, since about 20,000 years, has only been rising. The alluvial material into and onto which the beech, lagoon, and reefs had been deposited during or before the time of the Eemian Interglacial and it had become detached from its source area during or subsequent the moist time of the last interglacial period. It is assumed by previous studies that the reefs are still younger than 200,000 years, and in that case the rise of the fossil reefs is due to taphrogenic and epirogenic movements and has not been caused by eustatic fluctuations. Such movements have affected the Gulf of Aqaba and the Jordan Rift Valley since Oligocene times.
This is a preview of subscription content, log in to check access.
Access options
Buy single article
Instant access to the full article PDF.
US$ 39.95
Tax calculation will be finalised during checkout.
Subscribe to journal
Immediate online access to all issues from 2019. Subscription will auto renew annually.
US$ 99
Tax calculation will be finalised during checkout.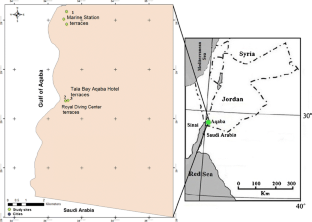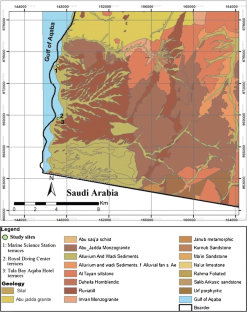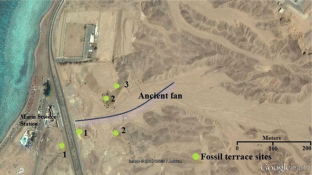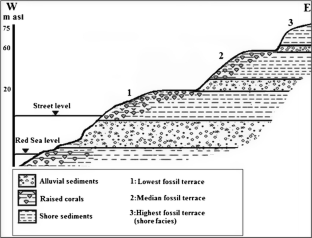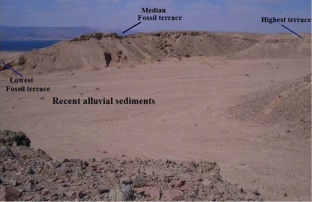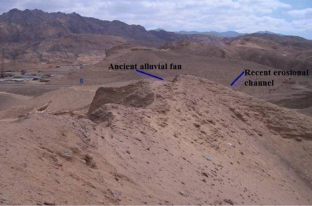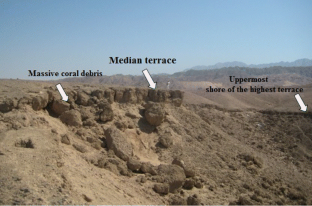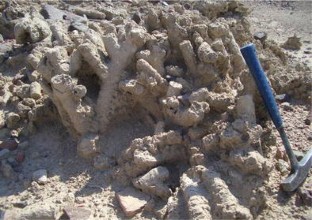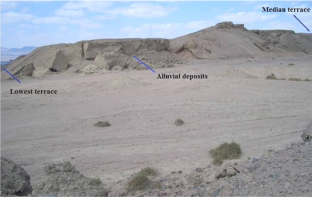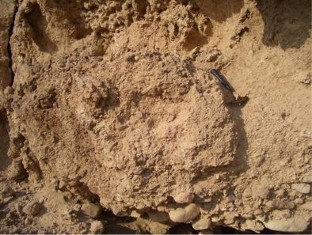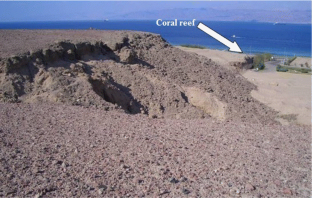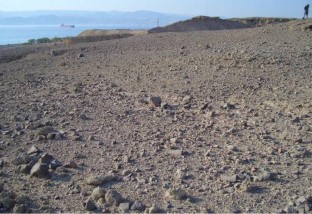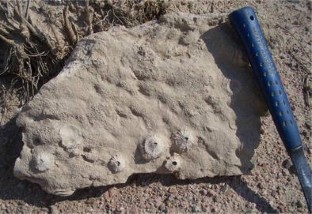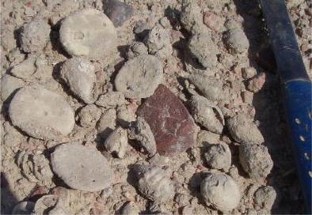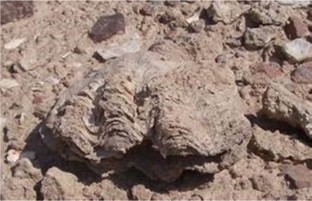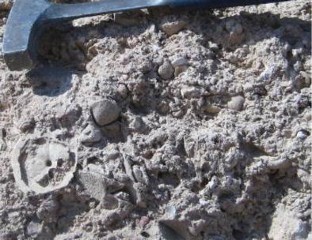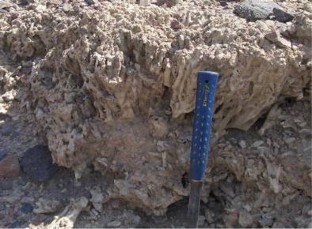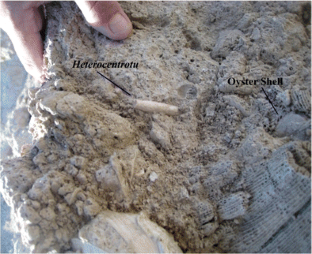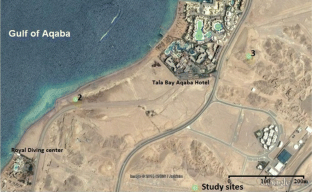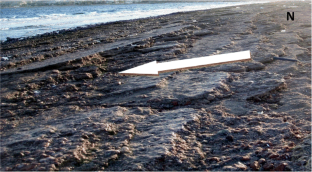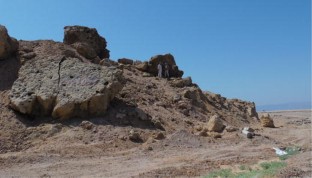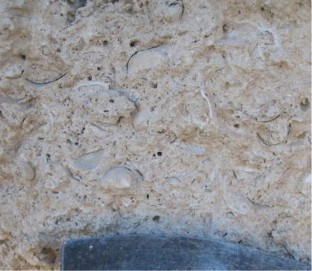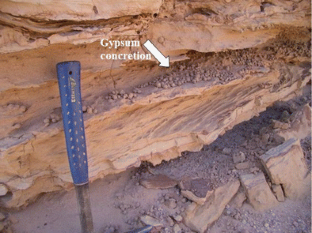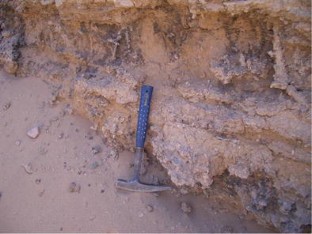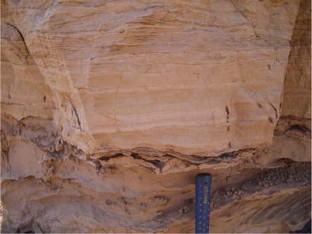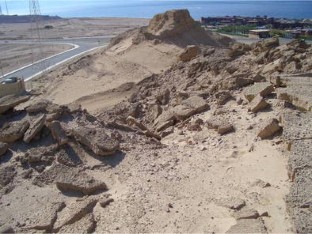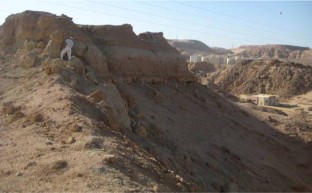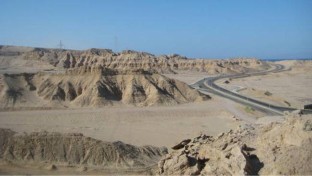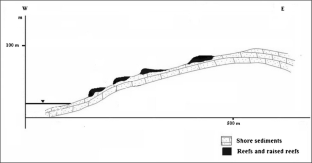 References
Al Sayari S, Dullo C, Hötzl H, Jado A, Zötl J (1984a) The Quaternary along the Coast of the Gulf of Aqaba. In: Jado AR, Zötl JG (eds) Quaternary Period in Saudi Arabia, vol 2. Springer, Vienna, pp 32–47

Al Sayari S, Hötzl H, Moser H, Raueert W, Zötl J (1984b) Quaternary from Dhuba to Al Wajh. In: Jado AR, Zötl JG (eds) Quaternary Period in Saudi Arabia, vol 2. Springer, Vienna, pp 66–82

Al-Rifaiy IA, Cherif OH (1988) The fossil coral reefs of Al-Aqaba, Jordan. Facies 18:219–230

Bandel K (1981) New stratigraphical and structural evidence for lateral dislocation in the Jordan Rift valley connected with a description of the Jurassic Rock column in Jordan. N Jb Geol Paläont Abh 161:271–308

Bandel K, Salameh E (2013) Geologic Development of Jordan - Evolution of its Rocks and Life. - Deposit No.690/3/2013 National library, Amman, 278pp

Bandel K, Shinaq R (2003) Sediments of the Precambrian Wadi Abu Barqa Formation influenced by life and their relation to the Cambrian sandstones in southern Jordan. Freiberger Forschungshefte C 499: Paläontologie, Stratigraphie, Fazies. Freiberger (11): 78–91

Bayer HJ (1985) Kollision- und Kompressionstektonik am Ostsaum des Golfes von Aqaba. Geol Rundsch 74:599–610

Bayer HJ, Dullo WC, Hötzl H, Jado AR, Kern D, Roscher B, Stephan R (1986) Sedimente und strukturelle Entwicklung des Südlichen Roten Meer-Grabens. - SFB 108, Berichtsband 1984–1986, B. 893–918, 9 Abb., Karlsruhe

Bender F (1968) Geologie von Jordanien. Beiträge zur Regionalen Geologie der Erde, Band 7. Gebrüder Bornträger, Berlin

Bosworth W, Taviani M (1996) Late Quaternary reorientation of stress fields and extension direction in the southern Gulf of Suez, Egypt: Evidence from uplifted coral terraces, mesoscopic fault arrays, and borehole breakouts. Tectonics 15:791–802

Braithwaite CJR (1987) S. M. Head. In: Edwards AJ (ed) Red Sea. Pergamon, Oxford, pp 22–44

Campbell AC (1987) Echinoderms of the Red Sea. 215–232. In: Edwards AJ, Head SM. (Hrsg.): Red Sea. 441 S. Pergamon Oxford

Cochran JR (2005) Northern Red Sea; nucleation of an oceanic spreading center within a continental rift. - Geochemistry, Geophysics, Geosystems, 6

Cochran JR, Karner GD, Manatschal G, Pinheiro LM (2007) Constraints on the deformation and rupturing of continental lithosphere of the Red Sea: the transition from rifting to drifting. In: Karner GD (ed) Imaging, mapping and modelling continental lithosphere extension and breakup, vol 282. Geological Society Special Publications, London, pp 265–289

Colletta B, Le Quellec P, Letouzey J, Moretti I (1988) Longitudinal evolution of the Suez rift structure (Egypt). Tectonophysics 153:221–233

Edelman-Furstenberg Y, Faershtein G (2010) Molluscan fauna of the Gulf of Elat: indicators of ecological change. - Geological Survey of Israel, Report GSI 15/10

El-Asmar HM (1997) Quaternary isotope stratigraphy and paleoclimate of coral reef terraces, Gulf of Aqaba, South Sinai, Egypt. Quat Sci Rev 16:911–924

Farajat M (2002) Hydrogeo-Eco-Systems in Aqaba /Jordan -Coast and Region. Hydrogeologie und Umwelt, H 30. University of Würzburg, Germany, p 220

Flexer A, Hirsch F, Hall JK (2005) Tectonic evolution of Israel. In: Hall JK, Krasheninnikov VA, Hirsch F, Benjamini C, Flexer A (eds.) Geological Framework of the Levant, v. II: The Levantine Basin and Israel: Historical Productions-Hall, Jerusalem, pp 523–537

Freund R (1965) A model of the structural development of Israel and adjacent areas since Upper Cretaceous times. Geol Mag 102:189–205

Freund R, Garfunkel Z, Zak I, Goldberg M, Weissbrod T, Derin B (1970) The shear along the Dead Sea rift. Trans R Soc Lond A267:105–127

Garfunkel Z (1988) Relations between continental rifting and uplifting: evidence from the Suez rift and northern Red Sea. Tectonophysics 150:33–49

Garfunkel Z, Bartov J, Eyal Y, Steinitz G (1974) Raham Conglomerate—new evidence for Neogene tectonism in the southern part of the Dead Sea Rift. Geol Mag 111:55–64

Gvirtzman G (1994) Fluctuations of sea level during the past 400,000 years: the record of Sinai, Egypt (northern Red Sea). Coral Reefs 13:203–214

Gvirtzman G, Kronfeld J, Buchbinder B (1992) Dated coral reefs of southern Sinai (Red Sea) and their implication to late Quaternary sea levels. Mar Geol 108:29–37

Horowitz A (2001) The Jordan Rift Valley. Balkema, Lisse, 730 p

Hulings NC, Wahbeh MI (1988) A guide to the sea shore of Jordan. Amman: University of Jordan Press, Amman, Jordan

Mart Y, Hall JK (1984) Structural trends in the northern Red Sea. J Geophys Res 89:11352–113654

Mergner H, Schuhmacher H (1974) Morphologie, Ökologie und Zonierung von Korallenriffen bei Aqaba (Golf von Aqaba, Rotes Meer). Helgoländer Meeresun 26:238–358

Purser BH, Hötzl H (1988) The sedimentary evolution of the Red Sea Rift: a comparison of the northwest (Egyptian) and the northeast (Saudi Arabian) margins. Tectonophysics 153:193–208

Quennell AM (1958) The structure and geomorphic evolution of the Dead Sea Rift. Quart J Geol Soc 114:1–24

Quennell AM (1959) Tectonics of the Dead Sea rift. - Int Geol Congr 20:385–403, Mexico

Reiss Z, Hottinger L (1984) The Gulf of Aqaba. Springer, Berlin, p 354

Remane A, Schulz E (1964) Die Strandzonen des Roten Meeres und ihre Tierwelt. - Kieler Meeresforschungen 20 (Sonderheft): 5–17

Shaked Y, Marco S, Lazar B, Stein M, Cohen S, Sass E, Agnon A (2002) Late Holocene shorelines at the Gulf of Elat: migrating shorelines despite tectonic and sea level stability. –European Geoscience Union EGU, Stephan Mueller Special Publication Series, 2, 105–111

Steinitz G, Bartov Y (1992) The Miocene–Pleistocene history of the Dead Sea segment of the Rift in light of K–Ar ages of basalts. Isr J Earth Sci 199

Strasser A, Strohmenger C (1997) Early diagenesis in Pleistocene coral reefs, southern Sinai, Egypt: response to tectonics, sea-level and climate. Sedimentology 44:537–558

Torfstein A, Haase-Schramm A, Waldmann N, Kolodny Y, Stein M (2009) U-series and oxygen isotope chronology of the mid-Pleistocene Lake Amora (Dead Sea basin). Geochim Cosmochim Acta 73:2603–2630

Vine P (1986) Red Sea Invertebrates. 224 S. Immel, London

Waldmann N, Stein M, Ariztegui D, Starinsky A (2009) Stratigraphy, depositional environments and level reconstruction of the last interglacial Lake Samra in the Dead Sea basin. Quat Res 72:1–15
About this article
Cite this article
Alhejoj, I., Bandel, K. & Salameh, E. The fossil beach and reef terraces of the Gulf of Aqaba coast, Jordan—its environment, formation, and relation to mountain uplifting mechanism. Arab J Geosci 9, 275 (2016). https://doi.org/10.1007/s12517-015-2293-6
Received:

Accepted:

Published:
Keywords
Gulf of Aqaba

Fossil coral reef

Paleo-environment

Epiro- and taphrogenic movements