Samenvatting
E-health is een 'hot topic' en de verwachtingen ervan zijn hooggespannen. Het kan een middel zijn om patiënten zowel beter te maken als ze aan te zetten tot zelfmanagement. Maar is dit een hype of een nieuwe tool die bijdraagt aan toekomstbestendige en betere zorg? En wat is de rol van de huisarts hierin? Patiënten hebben behoefte aan e‑health, maar huisartsen blijven nog achter bij het aanbieden ervan. In deze bijdrage worden het huidig gebruik, barrières en mogelijke oplossingen voor e‑health in de huisartsenpraktijk besproken. De toekomst van e‑health in de huisartsenpraktijk zal niet worden bepaald door de onbegrensde technische mogelijkheden. Virtual reality en serious gaming zijn daar voorbeelden van. Door te onderzoeken wat daadwerkelijk bijdraagt aan de organisatie en verbetering van zorg in de praktijk, kan het aanbieden van e‑health evidence-based en persoonlijk worden gemaakt. Daartoe worden twee praktijkvoorbeelden besproken. De huisarts zal een continue factor moeten blijven in de snel veranderende e‑health omgeving. Door blended care, waarbij persoonlijk contact met de huisarts gecombineerd wordt met e‑health toepassingen, blijven de kernwaarden van het huisartsenvak toekomstbestendig.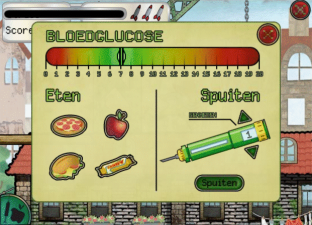 Literatuur
1.

Eng T. The e‑Health Landscape a terrain map of emerging information and communication technologies in health and health care. Princeton: The Robert Wood Johnson Foundation; 2001.

2.

Nictiz. eHealth monitor 2015. https://www.nictiz.nl/SiteCollectionDocuments/Rapporten/eHealth%20monitor%202015.pdf. Geraadpleegd op 1 juni 2016.

3.

Peeters JM, Krijgsman JW, Brabers AE, Jong JD, Friele RD. Use and uptake of ehealth in general practice: A cross-sectional survey and focus group study among health care users and general practitioners. JMIR Med Inform. 2016;4(2):e11.

4.

Vaart R van der, Atema V, Evers AW. Guided online self-management interventions in primary care: a survey on use, facilitators, and barriers. BMC Fam Pract. 2016;17:27.

5.

Cuijpers P, Donker T, Straten A van, Li J, Andersson G. Is guided self-help as effective as face-to-face psychotherapy for depression and anxiety disorders? A systematic review and meta-analysis of comparative outcome studies. Psychol Med. 2010;40(12):1943–57.

6.

Karyotaki E, Kleiboer A, Smit F, Turner DT, Pastor AM, Andersson G, et al. Predictors of treatment dropout in self-guided web-based interventions for depression: an 'individual patient data' meta-analysis. Psychol Med. 2015;45(13):2717–26.

7.

Vugt M van, Wit M de, Sieverink F, Roelofsen Y, Hendriks SH, Bilo HJ, et al. Uptake and effects of the e‑vita personal health record with self-management support and coaching, for type 2 diabetes patients treated in primary care. J Diabetes Res. 2016;2016:5027356.

8.

Resneck JS Jr., Abrouk M, Steuer M, Tam A, Yen A, Lee I, et al. Choice, transparency, coordination, and quality among direct-to-consumer telemedicine websites and apps treating skin disease. JAMA Dermatol. 2016. doi:10.1001/jamadermatol.2016.1774.

9.

http://singularityhub.com/2015/11/12/exponential-medicine-health-data-discomfort-blockchain-is-the-cure/. Geraadpleegd op 1 juni 2016.

10.

https://www.microsoft.com/en-us/researchconnections/science/stories/functional-lens.aspx. Geraadpleegd op 1 juni 2016.

11.

http://www.nature.com/news/wearable-sweat-sensor-paves-way-for-real-time-analysis-of-body-chemistry-1.19254. Geraadpleegd op 1 juni 2016.

12.

https://www.zorgvisie.nl/ict/nieuws/2015/4/epd-leveranciers-willen-e-health-naar-hoger-plan-1752662w/. Geraadpleegd op 1 juni 2016.

13.

https://www.lhv.nl/uw-praktijk/ict/his/onderzoek2016. Geraadpleegd op 1 juni 2016.

14.

https://www.microsoft.com/microsoft-hololens/en-us. Geraadpleegd op 1 juni 2016.

15.

http://www.ranj.com/nl/content/werk/grip#.V0hKql5Jmpo. Geraadpleegd op 1 juni 2016.

16.

http://www.tkv2022.nl/. Geraadpleegd op 1 juni 2016.
About this article
Cite this article
Bonten, T.N., Chavannes, N.H. De toekomst van e‑health in de huisartsenpraktijk. Bijblijven 32, 321–329 (2016). https://doi.org/10.1007/s12414-016-0151-4