Abstract
Purpose of Review
Two-dimensional (2D) echocardiography and Doppler echocardiography are important tools for cardiac evaluation unfortunately affected by artifacts, which can obscure pathology. Certain artifacts may be inevitable, but others can be diminished by changing the probe position.
Recent Findings
Common 2D imaging artifacts include shadowing and enhancement. There are a variety of reverberation artifacts, ranging from comet tail to mirroring, that result in atypical duplication. At the same time, device and electronic interference create unique interference patterns. Doppler imaging has its own specific artifacts. These can alter spectral graphs, such as aliasing, or be seen on color Doppler imaging, such as pseudoflow or blooming.
Summary
Misinterpreting artifacts can result in improper management; thus, recognition is crucial. However, some artifacts can even be beneficial for evaluation and decision-making. We provide a review of artifacts in 2D and Doppler echocardiography for this reason.
Access options
Buy single article
Instant access to the full article PDF.
USD 39.95
Price excludes VAT (USA)
Tax calculation will be finalised during checkout.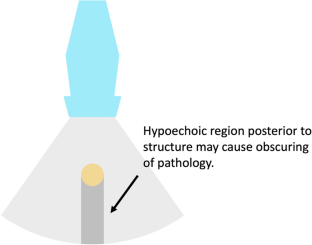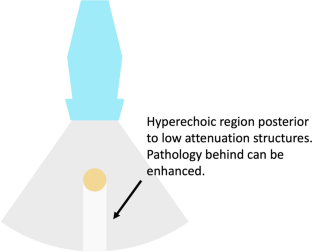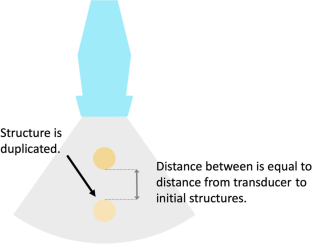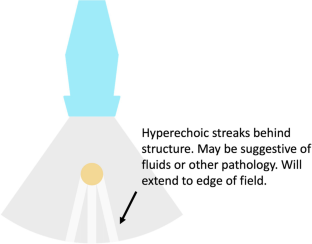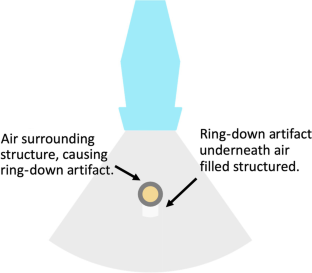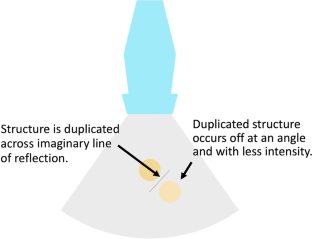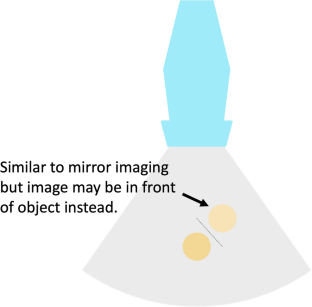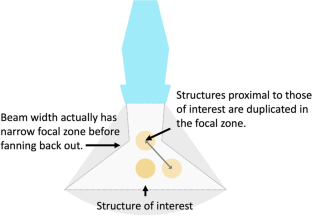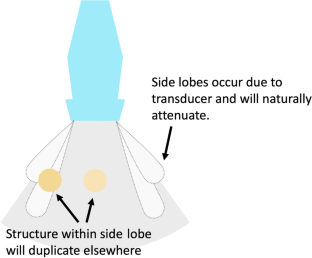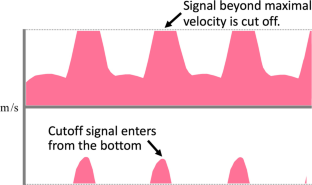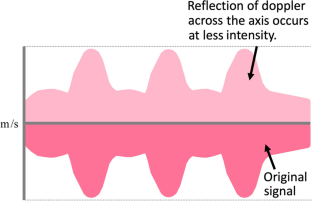 References
Papers of particular interest, published recently, have been highlighted as: • Of importance
Raut MS, Maheshwari A, Shad S. Real and pseudo clot in left atrial appendage. Ann Card Anaesth. 2014;17:42–3.

• Quien MM, Saric M. Ultrasound imaging artifacts: how to recognize them and how to avoid them. Echocardiography. 2018;35:1388–401. This article provides more understanding of the physics behind the artifacts. In addition to ours, it helps to establish a good understanding of echocardiographic artifacts.

Güvenç TS, Velibey Y, Güzelburç Ö, Çinier G, Çetin Güvenç R, Yıldırımtürk Ö. Reverberation and multiple shadow artifacts recorded from patients with intra-pericardial centrifugal continuous-flow left ventricular assist devices. Echocardiography. 2017;34:1508–11.

Bertrand PB, Levine RA, Isselbacher EM, Vandervoort PM. Fact or artifact in two-dimensional echocardiography: avoiding misdiagnosis and missed diagnosis. J Am Soc Echocardiogr. 2016;29:381–91.

Bernard S, Yucel E. Paravalvular leaks—from diagnosis to management. Curr Treat Options in Cardiovasc Med. 2019;21:67.

Le HT, Hangiandreou N, Timmerman R, Rice MJ, Smith WB, Deitte L, Janelle GM. Imaging artifacts in echocardiography. Anesth Analg. 2016;122:633–46.

Zoghbi WA, Asch FM, Bruce C, Gillam LD, Grayburn PA, Hahn RT, Inglessis I, Islam AM, Lerakis S, Little SH, et al. Guidelines for the evaluation of valvular regurgitation after percutaneous valve repair or replacement: a report from the American Society of Echocardiography developed in collaboration with the Society for Cardiovascular Angiography and Interventions, Japanese Society of Echocardiography, and Society for Cardiovascular Magnetic Resonance. J Am Soc Echocardiogr. 2019;32:431–75.

Cruz-Gonzalez I, Antunez-Muiños P, Lopez-Tejero S, Sanchez PL. Mitral paravalvular leak: clinical implications, diagnosis and management. J Clin Med. 2022;11.

Oren O, Blankstein R, Bhatt DL. Addressing imaging pitfalls to reduce cardiovascular disease misdiagnosis in patients with breast cancer following reconstruction. JAMA Cardiol. 2022;7:123–5.

Duarte Ow J, Hemu M, Yakupovich A, Bhatt P, Gaddam H, Prabhu N, Fughhi I, Cobleigh M, Tracy M, Fogg L, et al. Influence of breast reconstruction on technical aspects of echocardiographic image acquisition compared with physician-assessed image quality. Cardio-Oncology. 2019;5:17.

Makhija N, Sharma A, Magoon R, Kumar A. Surgical-conundrum of a hiding 'bullet': echocardiographic artefact clues the concealed fact! Indian J of Anaesth. 2021;65:412–3.

Upadhyaya K, Ugonabo I, Satam K, Hull SC. Echocardiographic evaluation of the thoracic aorta: tips and pitfalls. AORTA. 2021;9:001–8.

Baloria KA, Dhir A, Pillai B, Selot N. Aortic dissection: to be or not to be? Ann Card Anaesth. 2013;16:126–8.

Bennett JM, Sileshi B. Incorrect diagnosis of type A aortic dissection attributed to motion artifact during computed tomographic angiography: A case report. A&A Pract. 2017;9:254–7.

D'Amico G, Mojoli M, Buja P, Tarantini G. Left atrial appendage closure: beyond the artifact. J Cardiovasc Med. 2016;17:e171–3.

Maltagliati A, Pepi M, Tamborini G, Muratori M, Celeste F, Doria E, Galli C. Usefulness of multiplane transesophageal echocardiography in the recognition of artifacts and normal anatomical variants that may mimic left atrial thrombi in patients with atrial fibrillation. Ital Heart J. 2003;4:797–802.

Hussey PT, Mering G, Nanda NC, Ahmed MI, Addis DR. Echocardiography for extracorporeal membrane oxygenation. Echocardiography (Mount Kisco, N.Y.). 2022;39:339–70.

Platz E, Lattanzi A, Agbo C, Takeuchi M, Resnic FS, Solomon SD, Desai AS. Utility of lung ultrasound in predicting pulmonary and cardiac pressures. Eur J Heart Fail. 2012;14:1276–84.

Rivas-Lasarte M, Solé-González E, Álvarez-García J, Maestro A, Garcia-Picart J, Roig E, Cinca J. Dynamic correlation between cardiac filling pressures and b-lines in a lung ultrasound: a pilot study. J Card Fail. 2021;27:379–81.

Uygur B, Kahraman S, Celik O, Erturk M. A rare complication of mitral valve replacement: iatrogenic aortic valve perforation. J Clin Ultrasound. 2019;47:175–7.

Tchelepi H, Ralls PW. Color comet-tail artifact: clinical applications. Am J Roentgenol. 2009;192:11–8.

De Vos L, De Herdt V, Timmermans F. Misdiagnosis or missed diagnosis: digging out the "near-field clutter" artifact in a patient with stroke. CASE (Phila). 2020;4:2–6.

Liang Y, Alvis B, Rice MJ, Shaw AD, Deitte LA, Eagle S. A near-field clutter artifact mimicking pulmonary thrombus during transesophageal echocardiography. Anesth Anal. 2016;123:831–3.

Orlowska M, Ramalli A, Bézy S, Voigt JU and D'hooge J. Singular value decomposition filtering for high frame rate speckle tracking echocardiography. 2021 IEEE International Ultrasonics Symposium (IUS). 2021; pp.1–4, https://doi.org/10.1109/IUS52206.2021.9593850.

Sjoerdsma M, Bouwmeester S, Houthuizen P, van de Vosse FN, Lopata RG. A spatial near-field clutter reduction filter preserving tissue speckle in echocardiography. IEEE Trans Ultrason Ferroelectr Freq Control. 2020;68:979–92.

Pergola V, Cabrelle G, De Conti G, Barbiero G, Mele D, Motta R. Challenging cases of aortic prosthesis dysfunction, the importance of multimodality imaging, a case series. Diagnostics. 2021;11:2305.

Kerr DM, Middleton WD. Reflections on the ultrasound mirror image artifact. Ultrasound Q. 2020;36:287–99.

Malik ZM, Lau C, Skubas NJ. Aortic dissection: true or false? A&A Pract. 2018;11:140–3.

Wu W, Zhang N, Hsi DH, Niu L, Jiang Y, Wang Y, Zhu Z, Wang H. Recognition of ultrasound artifact mimicking pulmonary artery dissection in patients with heart disease. Biomed Res Int. 2019;2019:4919416.

Ayan M, Vallurupalli S. Two aortic valves in the parasternal long-axis view: aortic dissection or artifact? Echocardiography. 2018;35:121–2.

Kapil A, Basha A, Yadav S. Double aortic valve sign in aortic dissection. J Emerg Med. 2022;62:397–8.

Ochi Y, Yamasaki N, Baba Y, Kawaguchi J, Nakashima Y, Ueta M, Hirota T, Kubo T, Kitaoka H. A single atrial septal defect masquerading as multiple defects due to a refraction artifact – a cautionary note. J Cardiol Cases. 2020;22:55–8.

Prabhu SJ, Kanal K, Bhargava P, Vaidya S, Dighe MK. Ultrasound artifacts: classification, applied physics with illustrations, and imaging appearances. Ultrasound Q. 2014;30:145–57.

Sano M, Urushida T, Kaneko Y, Sakakibara T, Narumi T, Iguchi K, Suwa K, Naruse Y, Maekawa Y. Pseudothrombotic appearance on pulmonary valve by intracardiac echocardiography during atrial fibrillation ablation. J Arrhythm. 2021;37:448–9.

Devarakonda BV, Babu S, Pan S, Gadhinglajkar S, Thomas D, Jagadish A. Three guidewires inside the internal jugular vein as a result of side lobe artifacts during ultrasound-guided central venous cannulation: importance of image depth and focal point. J Cardiothorac Vasc Anesth. 2021;35:1905–6.

Yastrebov K, Brunel L, Paterson HS, Williams ZA, Wise IK, Burrows CS, Bannon PG. Implantation of Impella CP left ventricular assist device under the guidance of three-dimensional intracardiac echocardiography. Sci Rep. 2020;10:17485.

Bertrand PB, Grieten L, Smeets CJ, Verbrugge FH, Mullens W, Vrolix M, Rivero-Ayerza M, Verhaert D, Vandervoort PM. The figure-of-eight artifact in the echocardiographic assessment of percutaneous disc occluders: impact of imaging depth and device type. Echocardiography. 2015;32:557–64.

Kassi M, Rosenbaum AN, Wiley BM, Behfar A. Novel use for intracardiac echocardiography: evaluation of patients with continuous flow left ventricular assist devices. JACC Cardiovasc Imaging. 2019;12:363–6.

Cozzarin A, Marambio GM, Ferreiro DE, Gonda MF, Balletti LR, Medawar MH, Gagliardi JA, Cianciulli TF. Detection of angiographically significant coronary obstruction using resting transthoracic coronary Doppler echocardiography. J Echocardiogr. 2018;16:139–46.

Gavazzoni M, Zuber M, Taramasso M, Maisano F, Jenni R. A double-envelope mitral inflow spectral Doppler profile after MitraClip. J Cardiothorac Vasc Anesth. 2021;35:3440–4.

Kamaya A, Tuthill T, Rubin JM. Twinkling artifact on color Doppler sonography: dependence on machine parameters and underlying cause. AJR Am J Roentgenol. 2003;180:215–22.

Tsao T-F, Wu Y-L, Yu J-M, Kang R-J, Tseng Y-H, Huang H-H, Hung S-W, Gueng M-K, Lin Y-C, Tyan Y-S, et al. Color Doppler twinkling artifact of calcified cardiac valves in vitro: a not well known phenomenon in echocardiography. Ultrasound Med Biol. 2011;37:386–92.

Wu SP, Huang YJ, Tsao TF, Tyan YS, Su CH. An in vitro study of guidewire-related color Doppler twinkling artifacts in echocardiography. J Med Ultrasound. 2018;26:200–4.

Bennett JM, Estrada JC, Shoemaker MB, Pretorius M. Twinkling artifact associated with guidewire placement. Anesth Analg. 2015;121.

Zhao BW, Yang Y, Pan M, Li P, Wang B, Tang FG. Color Doppler twinkling artifact in fetuses with echogenic intracardiac foci: echocardiographic observation and clinical significance. Ultrasound Obstet Gynecol. 2010;35:548–51.

Gueng MK, Tsao TF, Kang RJ, Lee SK, Lee T. 3487: Correlation study of the strength of the color Doppler twinkling artifact with the Doppler angles. Ultrasound Med Biol. 2006;32:P274–5.

Yang JH, Kang G, Choi MJ. The role of the acoustic radiation force in color Doppler twinkling artifacts. Ultrasonography. 2015;34:109–14.

• Wiener PC, Friend EJ, Bhargav R, Radhakrishnan K, Kadem L, Pressman GS. Color Doppler splay: a clue to the presence of significant mitral regurgitation. J Am Soc Echocardiogr. 2020;33:1212–19.e1. This highlights the recognition of a previously disregarded side-lobe artifact as indicative of severe mitral regurgitation. Presence of splay can be utilized when regurgitant jet is not revealing or other indicators of mitral regurgitation are equivocal.

Verbeke J, Kamoen V, Calle S, De Buyzere M, Timmermans F. Color Doppler splay in mitral regurgitation: hemodynamic correlates and outcomes in a clinical cohort. J Am Soc Echocardiogr. 2022;S0894–7317(22):00223–31.
Acknowledgements
The authors acknowledge Sarah Kennedy of Aurora Cardiovascular and Thoracic Services for editorial preparation of the manuscript and Brian Miller and Brian Schurrer of Aurora Cardiovascular and Thoracic Services for assistance with the figures.
Ethics declarations
Conflict of Interest
The authors have no competing interests to declare that are relevant to the content of this article.
Human and Animal Rights
This article does not contain any studies with human or animal subjects performed by any of the authors.
Additional information
Publisher's Note
Springer Nature remains neutral with regard to jurisdictional claims in published maps and institutional affiliations.
This article is part of the Topical Collection on Interesting Cases
Rights and permissions
Springer Nature or its licensor (e.g. a society or other partner) holds exclusive rights to this article under a publishing agreement with the author(s) or other rightsholder(s); author self-archiving of the accepted manuscript version of this article is solely governed by the terms of such publishing agreement and applicable law.
About this article
Cite this article
Katapadi, A., Khandheria, B.K. The Clinical Role of 2D and Doppler Echocardiography Artifacts: a Review. Curr Cardiovasc Imaging Rep 15, 69–77 (2022). https://doi.org/10.1007/s12410-022-09573-x
Accepted:

Published:

Issue Date:

DOI: https://doi.org/10.1007/s12410-022-09573-x
Keywords