Abstract
Chromium has long been recognized as a toxic, mutagenic and carcinogenic metal. It is toxic to microorganism, plants, animals and humans. Chromium exists in environment in two stable forms: Cr(VI) and Cr(III). Cr(III) is less toxic and insoluble, while Cr(VI) is extremely toxic and highly soluble. Chromium is used in many industrial applications, but it poses a threat to local environment. The effluents and solid wastes from the mining, chrome-plating, leather-tanning, and dye-manufacturing industries are high in chromium concentration and identified as a major health hazard because of pollution to the environment. Industrial waste is used in landfilling, which causes the seepage, and the leaching of toxic chromium from soil into water bodies poses a threat to the environment. Ferrochrome industry is one of the biggest contributors of the chromium pollution to the water bodies. South Africa has the world's largest chromium reserve. The waste materials produced by ferrochrome industry are slag, dust and processed water. These wastes have high chromium concentration that can cause pollution to the environment. Inhalation is the major exposure route of the Cr(VI) toxicity in humans. The bioremediation of Cr(VI) to Cr(III) in the polluted site is a cost-effective and ecofriendly solution for preventing chromium detoxification. Bioremediation can be in situ or ex situ, and choice of remediation method depends upon the extent of pollution and the nature of the site. This paper summarizes the chromium pollution caused by ferrochrome industries, current remediation method adopted by ferrochrome industries, and the possible new methods for effective bioremediation. This paper focuses mainly on bioremediation techniques to convert the high-toxic form of chromium to less-toxic and mobile form of chromium.
Access options
Buy single article
Instant access to the full article PDF.
USD 39.95
Price excludes VAT (USA)
Tax calculation will be finalised during checkout.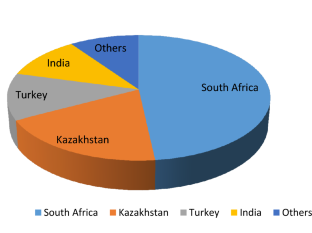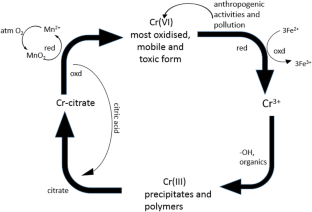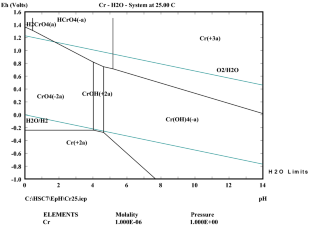 References
Agency for Toxic Substance and Disease Registry (Atsdr) (2015) Toxicological profile for chromium. U.S Department of Health ad Human Services, Public Health Services, ATSDR, Atlanta

Aksu Z, Kutsal T, Gün S, Haciosmanoglu N, Gholaminejad M (1991) Investigation of biosorption of Cu(II), Ni(II) and Cr(VI) ions to activated sludge bacteria. Environ Technol 12:915–921

Allard B (1995) Groundwater. In: Aalbu B, Steinnes E (eds) Trace elements in natural waters. CRC Press, Boca Raton

Arias YM, Tebo BM (2003) Cr(VI) Reduction by Sulfidogenic and nonsulfidogenic microbial consortia. Appl Environ Microbiol 69:1847–1853

Azubuike CC, Chikere CB, Okpokwasili GC (2016) Bioremediation techniques–classification based on site of application: principles, advantages, limitations and prospects. World J Microbiol Biotechnol 32:180

Baldiris R, Acosta-Tapia N, Montes A, Hernández J, Vivas-Reyes R (2018) Reduction of hexavalent chromium and detection of chromate reductase (ChrR) in stenotrophomonas maltophilia. Molecules 23:406

Banerjee S, Joshi SR, Mandal T, Halder G (2017) Insight into Cr6 + reduction efficiency of Rhodococcus erythropolis isolated from coalmine waste water. Chemosphere 167:269–281

Barnhart J (1997) Occurrences, uses, and properties of chromium. Regul Toxicol Pharmacol 26:S3–S7

Bartlett RJ (1991) Chromium cycling in soils and water: links, gaps, and methods. Environ Health Perspect 92:17

Beller HR, Han R, Karaoz U, Lim H, Brodie EL (2013) Genomic and physiological characterization of the chromate-reducing, aquifer-derived firmicute pelosinus sp. strain HCF1. Appl Environ Microbiol 79:63–73

Berrow ML, Reaves GA (1986) Total chromium and nickel contents of Scottish soils. Geoderma 37:15–27

Beukes JP, Dawson N, Van Zyl PG (2010) Theoretical and practical aspects of Cr(VI) in the South African ferrochrome industry. J S Afr Inst Min Metall 110:743

Bharagava RN, Mishra S (2018) Hexavalent chromium reduction potential of Cellulosimicrobium sp. isolated from common effluent treatment plant of tannery industries. Ecotoxicol Environ Saf 147:102–109

Bonnand P, James RH, Parkinson IJ, Connelly DP, Fairchild IJ (2013) The chromium isotopic composition of seawater and marine carbonates. Earth Planet Sci Lett 382:10–20

Bopp LH, Ehrlich HL (1988) Chromate resistance and reduction in Pseudomonas fluorescens strain LB300. Arch Microbiol 150:426–431

Camargo FAO, Okeke BC, Bento FM, Frankenberger WT (2003) In vitro reduction of hexavalent chromium by a cell-free extract of Bacillus sp. ES 29 stimulated by Cu2+. Appl Microbiol Biotechnol 62:569–573

Casey CE, Hambidge KM (1984) Chromium in human milk from American mothers. Br J Nutr 52:73–77

Chai L, Huang S, Yang Z, Peng B, Huang Y, Chen Y (2009) Cr(VI) remediation by indigenous bacteria in soils contaminated by chromium-containing slag. J Hazard Mater 167:516–522

Cheung KH, Gu JD (2007) Mechanism of hexavalent chromium detoxification by microorganisms and bioremediation application potential: a review. Int Biodeterior Biodegrad 59:8–15

Cheung KH, Lai HY, Gu JD (2006) Membrane-associated hexavalent chromium reductase of Bacillus megaterium TKW3 with induced expression. J Microbiol Biotechnol 16:855

Cramer L, Basson J, Nelson L (2004) The impact of platinum production from UG2 ore on ferrochrome production in South Africa. J S Afr Inst Min Metall 104:517–527

Čundeva K, Stafilov T (1995) Determination of total chromium in fresh water by atomic absorption spectrometry following flotation preconcentration. Fresenius' J Anal Chem 352:354–356

Daly R, Manger GE, Clark SP (1966) Section 4: density of rocks. Geol Soc Am Mem 97:19–26

Dhal B, Thatoi HN, Das NN, Pandey BD (2013) Chemical and microbial remediation of hexavalent chromium from contaminated soil and mining/metallurgical solid waste: a review. J Hazard Mater 250–251:272–291

Dogan NM, Kantar C, Gulcan S, Dodge CJ, Yilmaz BC, Mazmanci MA (2011) Chromium(VI) bioremoval by Pseudomonas Bacteria: role of microbial exudates for natural attenuation and biotreatment of Cr(VI) contamination. Environ Sci Technol 45:2278–2285

Dogan G, Dogan N, Doganli G (2014) Effect of environmental factors on biological reduction of hexavalent chromium by Pseudomonas mendocina. Asian J Chem 26:7359

Elangovan R, Philip L, Chandraraj K (2009) Hexavalent chromium reduction by free and immobilized cell-free extract of Arthrobacter rhombi-RE. Appl Biochem Biotechnol 160:81

Erdem M, Altundoğan HS, Turan MD, Tümen F (2005) Hexavalent chromium removal by ferrochromium slag. J Hazard Mater 126:176–182

Fendorf S, Wielinga BW, Hansel CM (2000) Chromium transformations in natural environments: the role of biological and abiological processes in chromium(VI) reduction. Int Geol Rev 42:691–701

Finkelman RB (1993) Trace and minor elements in coal. Organic geochemistry. Springer, New York

Fiúza A, Silva A, Carvalho G, De La Fuente AV, Delerue-Matos C (2010) Heterogeneous kinetics of the reduction of chromium (VI) by elemental iron. J Hazard Mater 175:1042–1047

Focardi S, Pepi M, Landi G, Gasperini S, Ruta M, Di Biasio P, Focardi SE (2012) Hexavalent chromium reduction by whole cells and cell free extract of the moderate halophilic bacterial strain Halomonas sp. TA-04. Int Biodeterior Biodegradation 66:63–70

Fruchter J (2002) Peer reviewed: in situ treatment of chromium-contaminated groundwater. Environ Sci Technol 36:464A–472A

Fude L, Harris B, Urrutia MM, Beveridge TJ (1994) Reduction of Cr(VI) by a consortium of sulfate-reducing bacteria (SRB III). Appl Environ Microbiol 60:1525–1531

Gericke WA (2001) Bacterial reduction of hexavalent chromium: a viable environmental solution to the treatment of effluent from a ferrochrome smelter pp. 438–443

Gibb HJ, Lees PS, Pinsky PF, Rooney BC (2000) Clinical findings of irritation among chromium chemical production workers. Am J Ind Med 38:127–131

Glastonbury R, Van Der Merwe W, Beukes J, Van Zyl P, Lachmann G, Steenkamp C, Dawson N, Stewart H (2010) Cr(VI) generation during sample preparation of solid samples: a chromite ore case study. Water SA 36:105–110

Gopalan R, Veeramani H (1994) Studies on microbial chromate reduction by Pseudomonas Sp. In aerobic continuous suspended growth cultures. Biotechnol Bioeng 43:471–476

Guertin J (2004) Toxicity and health effects of chromium (all oxidation states). Chromium(VI) Handbook. CRC Press, Boca Raton

Guertin J, Jacobs JA, Avakian CP (2016) Chromium(VI) handbook. CRC Press, Boca Raton

Gzik A, Kuehling M, Schneider I, Tschochner B (2003) Heavy metal contamination of soils in a mining area in South Africa and its impact on some biotic systems. J Soils Sediments 3:29–34

Hamann R (2004) Corporate social responsibility, partnerships, and institutional change: the case of mining companies in South Africa. Nat Resour Forum 28:278–290

Hawley EL, Deeb RA, Kavanaugh MC, Jacobs JA (2004) Treatment technologies for chromium(VI). CRC Press, Florida

He Z, Gao F, Sha T, Hu Y, He C (2009) Isolation and characterization of a Cr(VI)-reduction Ochrobactrum sp. strain CSCr-3 from chromium landfill. J Hazard Mater 163:869–873

Hemond HF, Fechner EJ (2015) Chapter 3—the subsurface environment. chemical fate and transport in the environment, 3rd edn. Academic Press, Boston

Holappa L, Xiao Y (2004) Slags in ferroalloys production-review of present knowledge. J S Afr Inst Min Metall 104:429–437

Horitsu H, Futo S, Miyazawa Y, Ogai S, Kawai K (1987) Enzymatic reduction of hexavalent chromium by hexavalent chromium tolerant Pseudomonas ambigua G-1. Agric Biol Chem 51:2417–2420

Howat D (1986) Chromium in South Africa. J South Afr Inst Min Metall 86:37–50

Hsc 7.1 Outotec Research Oy Antti Roine (2013) Thermodynamical and process calculation software.[Computer software] In: WWW.OUTOTEC.COM

International Chromium Development Association (2016) Production in 2016. ICDA, Paris

James BR, Petura JC, Vitale RJ, Mussoline GR (1997) Oxidation-reduction chemistry of chromium: relevance to the regulation and remediation of chromate-contaminated soils. Soil Sed Contam 6:569–580

Jones R (1999) Platinum in South Africa to commemorate the 75th anniversary of the discovery of the Merensky Reef. S Afr J Sci 95:525

Joutey NT, Sayel H, Bahafid W, El Ghachtouli N (2015) Mechanisms of hexavalent chromium resistance and removal by microorganisms. In: Whitacre DM (ed) Reviews of environmental contamination and toxicology. Springer International Publishing, Cham

Kathiravan MN, Karthick R, Muthukumar K (2011) Ex situ bioremediation of Cr(VI) contaminated soil by Bacillus sp.: batch and continuous studies. Chem Eng J 169:107–115

Katz SA, Salem H (1993) The toxicology of chromium with respect to its chemical speciation: a review. J Appl Toxicol 13:217–224

Kieber RJ, Willey JD, Zvalaren SD (2002) Chromium speciation in rainwater: temporal variability and atmospheric deposition. Environ Sci Technol 36:5321–5327

Kim JG, Dixon JB (2002) Oxidation and fate of chromium in soils. Soil Sci Plant Nutr 48:483–490

Kotaś J, Stasicka Z (2000) Chromium occurrence in the environment and methods of its speciation. Environ Pollut 107:263–283

Kumar PH, Srivastava A, Kumar V, Majhi MR, Singh VK (2014) Implementation of industrial waste ferrochrome slag in conventional and low cement castables: effect of microsilica addition. J A Ceramic Soc 2:169–175

Li Y, Low GKC, Scott JA, Amal R (2009) The role of iron in hexavalent chromium reduction by municipal landfill leachate. J Hazard Mater 161:657–662

Long D, Tang X, Cai K, Chen G, Chen L, Duan D, Zhu J, Chen Y (2013) Cr(VI) reduction by a potent novel alkaliphilic halotolerant strain Pseudochrobactrum saccharolyticum LY10. J Hazard Mater 256:24–32

Loock M, Beukes J, Van Zyl P (2014) A survey of Cr(VI) contamination of surface water in the proximity of ferrochromium smelters in South Africa. Water SA 40:709–716

Loyaux-Lawniczak S, Lecomte P, Ehrhardt J-J (2001) Behavior of Hexavalent Chromium in a polluted groundwater: redox processes and immobilization in soils. Environ Sci Technol 35:1350–1357

Ma G, Garbers Craig AM (2006) Cr(VI) containing electric furnace dusts and filter cake from a stainless steel waste treatment plant: part 1—Characteristics and microstructure. Ironmaking Steelmaking 33:229–237

Manning DA, Gize AP (1993) The role of organic matter in ore transport processes. Organic Geochemistry. Springer, New York

Mclean J, Beveridge TJ (2001) Chromate reduction by a pseudomonad isolated from a site contaminated with chromated copper arsenate. Appl Environ Microbiol 67:1076–1084

Mesa M, Macias M, Cantero D (2002) Biological iron oxidation by Acidithiobacillus Ferrooxidans an a packed-bed bioreactor. Chem Biochem Eng Q 16:69–74

Michel C, Giudici-Orticoni MT, Baymann F, Bruschi M (2003) Bioremediation of chromate by sulfate-reducing bacteria, Cytochromes c3 and hydrogenases. Water Air Soil Pollut Focus 3:161–169

Mishra V, Samantaray D, Dash S, Sethi A, Mishra B (2010) Aerobic hexavalent chromium reduction by Acenetobacter calcoaciticus. Biosci Biotechnol Res Asia 7:963–967

Mohan D, Pittman CU (2006) Activated carbons and low cost adsorbents for remediation of tri- and hexavalent chromium from water. J Hazard Mater 137:762–811

Molokwane PE (2010) Simulation of in Situ Bioremediation of Cr(VI) In groundwater aquifer environments using a microbial culture barrier. University of Pretoria, Pretoria

Molokwane PE, Meli KC, Nkhalambayausi-Chirwa EM (2008) Chromium(VI) reduction in activated sludge bacteria exposed to high chromium loading: Brits culture (South Africa). Water Res 42:4538–4548

Motzer WE, Engineers T (2004) Chemistry, geochemistry, and geology of chromium and chromium compounds. Chromium(VI) Handbook. CRC Press, Taylor and Francis, pp 23–88

Mulange Mulange Wa, Garbers-Craig AM (2012) Stabilization of Cr(VI) from fine ferrochrome dust using exfoliated vermiculite. J Hazard Mater 223:46–52

Munawaroh HSH, Gumilar GG, Nandiyanto ABD, Kartikasari S, Kusumawaty D, Hasanah L (2017) Microbial reduction of Cr(VI) into Cr(III) by locally isolated Pseudomonas aeruginosa. IOP Conf Ser 180:012296

Mutemeri N, Petersen FW (2002) Small–scale mining in South Africa: past, present and future. Nat Res Forum 26:286–292

Nancharaiah YV, Dodge C, Venugopalan VP, Narasimhan SV, Francis AJ (2010) Immobilization of Cr(VI) and its reduction to Cr(III) phosphate by granular biofilms comprising a mixture of microbes. Appl Environ Microbiol 76:2433–2438

Niemelä P, Kauppi M (2007) Production, characteristics and use of ferrochromium slags. Proceedings of the 11th International Ferro Alloys Conference. 171–179

Owlad M, Aroua MK, Daud WAW, Baroutian S (2009) Removal of hexavalent chromium-contaminated water and wastewater: a review. Water Air Soil Pollut 200:59–77

Pal A, Datta S, Paul AK (2013) Hexavalent chromium reduction by immobilized cells of Bacillus sphaericus AND 303. Braz Arch Biol Technol 56:505–512

Panda CR, Mishra KK, Panda KC, Nayak BD, Nayak BB (2013) Environmental and technical assessment of ferrochrome slag as concrete aggregate material. Constr Build Mater 49:262–271

Pellerin C, Booker SM (2000) Reflections on hexavalent chromium: health hazards of an industrial heavyweight. Environ Health Perspect 108:A402–A407

Polti MA, García RO, Amoroso MJ, Abate CM (2009) Bioremediation of chromium(VI) contaminated soil by Streptomyces sp. MC1. J Basic Microbiol 49:285–292

Qian J, Wei L, Liu R, Jiang F, Hao X, Chen G-H (2016) An exploratory study on the pathways of Cr(VI) reduction in sulfate-reducing up-flow anaerobic sludge bed (UASB) reactor. Sci Rep 6:23694

Ramírez-Díaz MI, Díaz-Pérez C, Vargas E, Riveros-Rosas H, Campos-García J, Cervantes C (2008) Mechanisms of bacterial resistance to chromium compounds. Biometals 21:321–332

Rao STH, Papathoti NK, Gundeboina R, Mohamed YK, Mudhole G, Bee H (2017) Hexavalent chromium reduction from pollutant samples by Achromobacter xylosoxidans SHB 204 and its Kinetics Study. Indian J Microbiol 57:292–298

Richard FC, Bourg ACM (1991) Aqueous geochemistry of chromium: a review. Water Res 25:807–816

Romanenko V, Koren'kov V (1977) Pure culture of bacteria using chromates and bichromates as hydrogen acceptors during development under anaerobic conditions. Mikrobiologiia 46:414–417

Sagar S, Dwivedi A, Yadav S, Tripathi M, Kaistha SD (2012) Hexavalent chromium reduction and plant growth promotion by Staphylococcus arlettae Strain Cr11. Chemosphere 86:847–852

Saha R, Nandi R, Saha B (2011) Sources and toxicity of hexavalent chromium. J Coord Chem 64:1782–1806

Samantaray D, Mohapatra S, Mishra BB (2014) 14—Microbial bioremediation of industrial effluents A2Das—Surajit. Microbial biodegradation and bioremediation. Elsevier, Oxford

Satarupa D, Paul AK (2013) Hexavalent chromium reduction by aerobic heterotrophic bacteria indigenous to chromite mine overburden. Braz J Microbiol 44:307–315

Schlautman MA, Han I (2001) Effects of pH and dissolved oxygen on the reduction of hexavalent chromium by dissolved ferrous iron in poorly buffered aqueous systems. Water Res 35:1534–1546

Schmidt JA, Andren AW (1984) Deposition of airborne metals into the Great Lakes: an evaluation of past and present estimates. Toxic Contam Great Lakes 14:81–103

Sedumedi HN, Mandiwana KL, Ngobeni P, Panichev N (2009) Speciation of Cr(VI) in environmental samples in the vicinity of the ferrochrome smelter. J Hazard Mater 172:1686–1689

Sen R, Mukherjee S (2010) Maximisation of chromium content of ferrochrome in DC arc smelting. Min Process Extractive Metall 119:101–106

Shafique M, Jawaid A, Rehman Y (2017) As(V) reduction, As(III) oxidation, and Cr(VI) reduction by multi-metal-resistant Bacillus subtilis, Bacillus safensis, and Bacillus cereus species isolated from wastewater treatment plant. Geomicrobiol J 34:687–694

Sharma P, Bihari V, Agarwal SK, Verma V, Kesavachandran CN, Pangtey BS, Mathur N, Singh KP, Srivastava M, Goel SK (2012) Groundwater contaminated with hexavalent chromium [Cr(VI)]: a health survey and clinical examination of community inhabitants (Kanpur, India). PLoS ONE 7:e47877

Shen H, Wang Y-T (1994) Modeling hexavalent chromium reduction in Escherichia coli 33456. Biotechnol Bioeng 43:293–300

Singh R, Paul D, Jain RK (2006) Biofilms: implications in bioremediation. Trends Microbiol 14:389–397

Suzuki T, Miyata N, Horitsu H, Kawai K, Takamizawa K, Tai Y, Okazaki M (1992) NAD(P)H-dependent chromium (VI) reductase of Pseudomonas ambigua G-1: a Cr(V) intermediate is formed during the reduction of Cr(VI) to Cr(III). J Bacteriol 174:5340–5345

Tang J, Hu Y, Baig SA, Sheng T, Xu X (2014) Hexavalent chromium reduction by Escherichia coli in the presence of ferric iron. Desal Water Treat 52:4190–4196

Tekerlekopoulou AG, Tsiflikiotou M, Akritidou L, Viennas A, Tsiamis G, Pavlou S, Bourtzis K, Vayenas DV (2013) Modelling of biological Cr(VI) removal in draw-fill reactors using microorganisms in suspended and attached growth systems. Water Res 47:623–636

Thacker U, Parikh R, Shouche Y, Madamwar D (2006) Hexavalent chromium reduction by Providencia sp. Process Biochem 41:1332–1337

U.S. Department of the Interior & U.S. Geological Survey January 2017. Mineral Commodity Summaries 2017. U.S

Van Staden Y, Beukes JP, Van Zyl PG, Du Toit JS, Dawson NF (2014) Characterisation and liberation of chromium from fine ferrochrome waste materials. Miner Eng 56:112–120

Vayenas DV (2011) Attached growth biological systems in the treatment of potable water and wastewater. Comprehensive biotechnology. Elsevier Inc, Amsterdam

Venter AD, Beukes JP, Gideon Van Zyl P, Josipovic M, Jaars K, Vakkari V (2016) Regional atmospheric Cr(VI) pollution from the Bushveld Complex, South Africa. Atmos Pollut Res 7:762–767

Viamajala S, Peyton BM, Gerlach R, Sivaswamy V, Apel WA, Petersen JN (2008) Permeable reactive biobarriers for in situ Cr(VI) reduction: bench scale tests using Cellulomonas sp. strain ES6. Biotechnol Bioeng 101:1150–1162

Viti C, Marchi E, Decorosi F, Giovannetti L (2014) Molecular mechanisms of Cr(VI) resistance in bacteria and fungi. FEMS Microbiol Rev 38:633–659

Von Burg R, Liu D (1993) Chromium and hexavalent chromium. J Appl Toxicol 13:225–230

Wang YT (2000) Microbial reduction of chromate. Environmental microbe–metal interactions. American Society of Microbiology, Baltimore

Wang SX, Li N, Wang F, Li B, Li Y (2012) Water-Soluble Cr(VI) of solidification-cured process and compressive strength of Ferrochrome slag complex cement. Appl Mech Mater 144:1096–1099

Wang PC, Mori T, Komori K, Sasatsu M, Toda K, Ohtake H (1989) Isolation and characterization of an Enterobacter cloacae strain that reduces hexavalent chromium under anaerobic conditions. Appl Environ Microbiol 55:1665–1669

World Health Organization (WHO) (2003) Chromium in drinking-water. Background document for development of WHO Guidelines for Drinking-water Quality, WHO/SDE/WSH/03.04/04

Xiao W, Ye X, Yang X, Zhu Z, Sun C, Zhang Q, Xu P (2017) Isolation and characterization of chromium(VI)-reducing Bacillus sp. FY1 and Arthrobacter sp. WZ2 and their bioremediation potential. Bioremediat J 21:100–108

Zelić J (2005) Properties of concrete pavements prepared with ferrochromium slag as concrete aggregate. Cem Concr Res 35:2340–2349

Zheng Z, Li Y, Zhang X, Liu P, Ren J, Wu G, Zhang Y, Chen Y, Li X (2015) A Bacillus subtilis strain can reduce hexavalent chromium to trivalent and an nfrA gene is involved. Int Biodeterior Biodegradation 97:90–96

Zhu Y (2007) Chapter 14 - Immobilized cell fermentation for production of chemicals and fuels A2 – Yang, Shang-Tian. Bioprocessing for value-added products from renewable resources. Elsevier, Amsterdam

Zhu W, Chai L, Ma Z, Wang Y, Xiao H, Zhao K (2008) Anaerobic reduction of hexavalent chromium by bacterial cells of Achromobacter sp. Strain Ch1. Microbiol Res 163:616–623
About this article
Cite this article
Coetzee, J.J., Bansal, N. & Chirwa, E.M.N. Chromium in Environment, Its Toxic Effect from Chromite-Mining and Ferrochrome Industries, and Its Possible Bioremediation. Expo Health 12, 51–62 (2020). https://doi.org/10.1007/s12403-018-0284-z
Received:

Revised:

Accepted:

Published:

Issue Date:

DOI: https://doi.org/10.1007/s12403-018-0284-z
Keywords
Chromium

Bioremediation

Ferrochrome

Pollution

Environment

Bacteria