Abstract
Fresh-cut fruits and vegetables are highly perishable commodities. Packaging forms an important tool to maintain the shelf life of packed fresh-cut agricultural produce. Petroleum-based films are conventionally used for fresh fruits and vegetables. However, being nonbiodegradable and derivability from nonrenewable resources, these films lead towards serious ecological problems. To address this issue, various efforts have been focused on renewable and biodegradable films obtained from biopolymers. Widely studied biopolymers for film preparation are derived from biomass (gelatin, starch, cellulose, etc.), microbes (polyhydroxyalkanoates), and bio-derived monomers (polylactic acid). However, such films possess poor mechanical and barrier properties as compared to their commercial counterparts. Incorporation of various additives has been proposed to improve the film characteristics. In the present review, comprehensive information has been provided on different methodologies for film fabrication, properties, and applications of stand-alone bio-based films for packaging of fresh-cut produce. Furthermore, successful commercial implementation of such film is also summarized.
Access options
Buy single article
Instant access to the full article PDF.
USD 39.95
Price excludes VAT (USA)
Tax calculation will be finalised during checkout.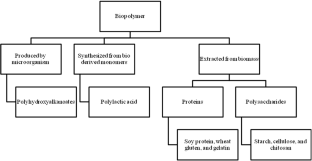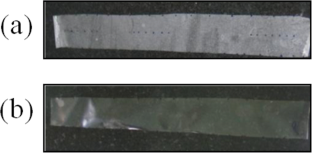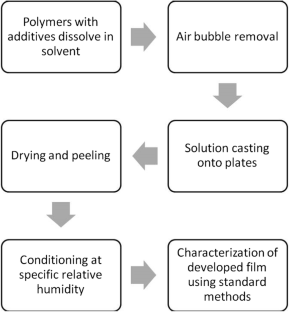 References
Saurabh CK, Gupta S, Bahadur J, Mazumder S, Variyar PS, Sharma A (2013) Radiation dose dependent change in physiochemical, mechanical and barrier properties of guar gum based films. Carbohydr Polym 98:1610–1617

Tharanathan RN (2003) Biodegradable films and composite coatings: past, present and future. Trends Food Sci Technol 14:71–78

Osborne TB (1897) The amount and properties of the proteids of the maize kernel. J Am Chem Soc 19:525–532

Ann LM, inventor; Gen Mills Inc, assignee (1972) Method of preparing gluten containing films and coatings United States patent US 3,653,925

McHugh TH, Senesi E (2000) Apple wraps: a novel method to improve the quality and extend the shelf life of fresh-cut apples. J Food Sci 65:480–485

Swallen LC, Zein (1941) A new industrial protein. Ind Eng Chem 33:394–398

Aydt TP, Weller CL (1988) Edible films produced from corn, wheat and soy proteins. American Society of Agricultural Engineers (Microfiche collection, USA)

Aydt TP, Weller C, Testin RF (1991) Mechanical and barrier properties of edible corn and wheat protein films. Transactions of the ASAE 34:207–211

Makino Y, Hirata T (1997) Modified atmosphere packaging of fresh produce with a biodegradable laminate of chitosan-cellulose and polycaprolactone. Postharvest Biol Technol 10:247–254

Rakotonirainy AM, Wang Q, Padua GW (2001) Evaluation of zein films as modified atmosphere packaging for fresh broccoli. J Food Sci 66:1108–1111

Koide S, Shi J (2007) Microbial and quality evaluation of green peppers stored in biodegradable film packaging. Food Control 18:1121–1125

Almenar E, Samsudin H, al AR (2008) Postharvest shelf life extension of blueberries using a biodegradable package. Food Chem 110:120–127

Pitak N, Rakshit SK (2011) Physical and antimicrobial properties of banana flour/chitosan biodegradable and self sealing films used for preserving fresh-cut vegetables. LWT Food Sci Technol 44:2310–2315

Takala PN, Vu KD, Salmieri S, Khan RA, Lacroix M (2013) Antibacterial effect of biodegradable active packaging on the growth of Escherichia coli, Salmonella typhimurium and Listeria monocytogenes in fresh broccoli stored at 4 C. LWT Food Sci Technol 53:499–506

González-Buesa J, Page N, Kaminski C, Ryser ET, Beaudry R, Almenar E (2014) Effect of non-conventional atmospheres and bio-based packaging on the quality and safety of Listeria monocytogenes-inoculated fresh-cut celery (Apium graveolens L.) during storage. Postharvest Biol Technol 93:29–37

Botondi R, Bartoloni S, Baccelloni S, Mencarelli F (2015) Biodegradable PLA (polylactic acid) hinged trays keep quality of fresh-cut and cooked spinach. J Food Sci Tech 52:5938–5945

Huijuan ZH, Kawamura S, Koseki S et al (2016) Comparative quality changes of fresh-cut melon in bio-based and petroleum-based plastic containers during storage. Environ Contr Biol 54:93–99

Galgano F, Condelli N, Favati F et al (2015) Biodegradable packaging and edible coating for fresh-cut fruits and vegetables. Ital J Food Sci 27:1A–20A

Saurabh CK, Gupta S, Bahadur J, Mazumder S, Variyar PS, Sharma A (2015) Mechanical and barrier properties of guar gum based nano-composite films. Carbohydr Polym 124:77–84

Liu CC, Tellez-Garay AM, Castell-Perez ME (2004) Physical and mechanical properties of peanut protein films. LWT-Food Sci Technol 37:731–738

Brandenburg AH, Weller CL, Testin RF (1993) Edible films and coatings from soy protein. J Food Sci 58:1086–1089

Benjamin RM (2011) Dietary guidelines for Americans, 2010: the cornerstone of nutrition policy. Public Health Rep 126:310–311

Lock K, Pomerleau J, Causer L, Altmann DR, McKee M (2005) The global burden of disease attributable to low consumption of fruit and vegetables: implications for the global strategy on diet. Bull World Health Organ 83:100–108

Ragaert P, Devlieghere F, Debevere J (2007) Role of microbiological and physiological spoilage mechanisms during storage of minimally processed vegetables. Postharvest Biol Technol 44:185–194

Ragaert P, Verbeke W, Devlieghere F, Debevere J (2004) Consumer perception and choice of minimally processed vegetables and packaged fruits. Food Qual Prefer 15:259–270

Cook R (2003) The evolving global marketplace for fruits and vegetables. Calif Agric

Bhagwat AA (2006) Microbiological safety of fresh-cut produce: where are we now? In: Microbiology of fresh produce. American Society of Microbiology, pp 121–165

Banerjee A, Chatterjee S, Variyar PS, Sharma A (2016) Shelf life extension of minimally processed ready-to-cook (RTC) cabbage by gamma irradiation. J Food Sci Tech 53:233–244

Banerjee A, Suprasanna P, Variyar PS (2015) Gamma irradiation inhibits wound induced browning in shredded cabbage. Food Chem 173:38–44

Lund BM (1993) The microbiological safety of prepared salad vegetables. Food Technology International, Norwich, United Kingdom

Siddiqui MW, Chakraborty I, Ayala-Zavala JF et al (2011) Advances in minimal processing of fruits and vegetables: a review. J Sci Ind Res 70(9):823–834

Hernandez-Izquierdo VM, Krochta JM (2008) Thermoplastic processing of proteins for film formation—a review. J Food Sci 73(2):R30–R39

Parra DF, Tadini CC, Ponce P et al (2004) Mechanical properties and water vapor transmission in some blends of cassava starch edible films. Carbohydr Polym 58(4):475–481

Guilbert S, Gontard N, Cuq B (1995) Technology and applications of edible protective films. Packag Technol Sci 8(6):339–346

Shalini RA, Singh AN (2009) Biobased packaging materials for the food industry. J Food Sci Technol 5:16–20

De Carvalho AJ, Curvelo AA, Agnelli JA (2001) A first insight on composites of thermoplastic starch and kaolin. Carbohydr Polym 45(2):189–194

Avella M, De Vlieger JJ, Errico ME et al (2005) Biodegradable starch/clay nanocomposite films for food packaging applications. Food Chem 93(3):467–474

Mali S, Grossmann MV (2003) Effects of yam starch films on storability and quality of fresh strawberries (Fragaria ananassa). J Agric Food Chem 51(24):7005–7011

Han JH, Seo GH, Park IM (2006) Physical and mechanical properties of pea starch edible films containing beeswax emulsions. J Food Sci 71(6):E290–E296

Kim JK, Jo C, Park HJ et al (2008) Effect of gamma irradiation on the physicochemical properties of a starch-based film. Food Hydrocoll 22(2):248–254

Kantola M, Helén H (2001) Quality changes in organic tomatoes packaged in biodegradable plastic films. J Food Qual 24(2):167–176

Moreira MD, Pereda M, Marcovich NE et al (2011) Antimicrobial effectiveness of bioactive packaging materials from edible chitosan and casein polymers: assessment on carrot, cheese, and salami. J Food Sci 76(1):M54–M63

Sangsuwan J, Rattanapanone N, Rachtanapun P (2008) Effect of chitosan/methyl cellulose films on microbial and quality characteristics of fresh-cut cantaloupe and pineapple. Postharvest Biol Technol 49(3):403–410

Sayanjali S, Ghanbarzadeh B, Ghiassifar S (2011) Evaluation of antimicrobial and physical properties of edible film based on carboxymethyl cellulose containing potassium sorbate on some mycotoxigenic Aspergillus species in fresh pistachios. LWT Food Sci Technol 44(4):1133–1138

Llana-Ruiz-Cabello M, Pichardo S, Baños A, Núñez C, Bermúdez JM, Guillamón E, Aucejo S, Cameán AM (2015) Characterisation and evaluation of PLA films containing an extract of Allium spp. to be used in the packaging of ready-to-eat salads under controlled atmospheres. LWT Food Sci Technol 64(2):1354–1361

Tanada-Palmu PS, Grosso CR (2005) Effect of edible wheat gluten-based films and coatings on refrigerated strawberry (Fragaria ananassa) quality. Postharvest Biol Technol 36(2):199–208

Dutta PK, Tripathi S, Mehrotra GK, Dutta J (2009) Perspectives for chitosan based antimicrobial films in food applications. Food Chem 114(4):1173–1182

Aranaz I, Harris R, Heras A (2010) Chitosan amphiphilic derivatives. Chemistry and applications. Curr Org Chem 14(3):308–330

Fernandez-Saiz P, Lagaron JM, Hernandez-Muñoz P, Ocio MJ (2008) Characterization of antimicrobial properties on the growth of S. aureus of novel renewable blends of gliadins and chitosan of interest in food packaging and coating applications. Int J Food Microbiol 124(1):13–20

Goy RC, Britto DD, Assis OB (2009) A review of the antimicrobial activity of chitosan. Polímeros 19(3):241–247

Shahidi F, Arachchi JK, Jeon YJ (1999) Food applications of chitin and chitosans. Trends Food Sci Technol 10(2):37–51

Butler BL, Vergano PJ, Testin RF et al (1996) Mechanical and barrier properties of edible chitosan films as affected by composition and storage. J Food Sci 61(5):953–956

Garcia MA, Pinotti A, Zaritzky NE (2006) Physicochemical, water vapor barrier and mechanical properties of corn starch and chitosan composite films. Starch-Stärke 58(9):453–463

Azeredo HM, de Britto D, Assis O (2010) Chitosan edible films and coatings-a review. Ed. Davis PS In: Chitosan: manufacture, properties, and usage. New York: New Science Publishers 179–194

Hagenmaier RD (1994) Gas-exchange properties of edible films and coatings. Ed. Baldwin EA, Hagenmaier RD and Bai J In: Edible coatings and films to improve food quality. Technomic Publ Co 137–156

Möller H, Grelier S, Pardon P, Coma V (2004) Antimicrobial and physicochemical properties of chitosan-HPMC-based films. J Agric Food Chem 52(21):6585–6591

García JM, Medina RJ, Olías JM (1998) Quality of strawberries automatically packed in different plastic films. J Food Sci 63(6):1037–1041

Cutter CN (2006) Opportunities for bio-based packaging technologies to improve the quality and safety of fresh and further processed muscle foods. Meat Sci 74(1):131–142

Norajit K, Kim KM, Ryu GH (2010) Comparative studies on the characterization and antioxidant properties of biodegradable alginate films containing ginseng extract. J Food Eng 98(3):377–384

Sébastien F, Stéphane G, Copinet A, Coma V (2006) Novel biodegradable films made from chitosan and poly (lactic acid) with antifungal properties against mycotoxinogen strains. Carbohydr Polym 65(2):185–193

Takala PN, Salmieri S, Boumail A, Khan RA, Vu KD, Chauve G, Bouchard J, Lacroix M (2013) Antimicrobial effect and physicochemical properties of bioactive trilayer polycaprolactone/methylcellulose-based films on the growth of foodborne pathogens and total microbiota in fresh broccoli. J Food Eng 116(3):648–655

Song HY, Shin YJ, Song KB (2012) Preparation of a barley bran protein–gelatin composite film containing grapefruit seed extract and its application in salmon packaging. J Food Eng 113(4):541–547

Karbowiak T, Debeaufort F, Voilley A (2007) Influence of thermal process on structure and functional properties of emulsion-based edible films. Food Hydrocoll 21(5):879–888

Dhall RK (2013) Advances in edible coatings for fresh fruits and vegetables: a review. Crit Rev Food Sci Nutr 53(5):435–450

Mensitieri G, Di Maio E, Buonocore GG et al (2011) Processing and shelf life issues of selected food packaging materials and structures from renewable resources. Trends Food Sci Technol 22(2):72–80

Del Nobile MA, Conte A, Cannarsi M et al (2008) Use of biodegradable films for prolonging the shelf life of minimally processed lettuce. J Food Eng 85(3):317–325

Saurabh CK (2015) Development of biodegradable packaging for food irradiation application. PhD Thesis, Homi Bhabha National Institute

Chonhenchob V, Chantarasomboon Y, Singh SP (2007) Quality changes of treated fresh-cut tropical fruits in rigid modified atmosphere packaging containers. Packag Technol Sci 20(1):27–37

Handa A, Gennadios A, Froning GW, Kuroda N, Hanna MA (1999) Tensile, solubility, and electrophoretic properties of egg white films as affected by surface sulfhydryl groups. J Food Sci 64(1):82–85

Srinivasa PC, Ramesh MN, Kumar KR, Tharanathan RN (2004) Properties of chitosan films prepared under different drying conditions. J Food Eng 63(1):79–85

Abdul Khalil HPS, Saurabh CK, Tye YY, Lai TK, Easa AM, Rosamah E, Fazita MRN, Syakir MI, Adnan AS, Fizree HM, Aprilia NAS (2017) Seaweed based sustainable films and composites for food and pharmaceutical applications: a review. Renew Sust Energ Rev 77:353–362

Saurabh CK, Gupta S, Variyar PS, Sharma A (2016) Effect of addition of nanoclay, beeswax, tween-80 and glycerol on physicochemical properties of guar gum films. Ind Crop Prod 89:109–118

Peter MAT, Jeffery SB, Yaguang L (2009) Modified atmosphere packaging for fresh-cut produce, In: Modified and controlled atmosphere. CRC Press/Taylor & Francis 463–489

Kampeerapappun P, Aht-ong D, Pentrakoon D, Srikulkit K (2007) Preparation of cassava starch/montmorillonite composite film. Carbohydr Polym 67(2):155–163

Valencia-Chamorro SA, Palou L, del Río MA, Pérez-Gago MB (2011) Antimicrobial edible films and coatings for fresh and minimally processed fruits and vegetables: a review. Crit Rev Food Sci Nutr 51(9):872–900

Chen MC, Yeh GHC, Chiang BH (1996) Antimicrobial and physicochemical properties of methylcellulose and chitosan films containing a preservative. J Food Process Preserv 20(5):379–390

L'opez-Malo A, Palou E, Alzamora SM (2005) Naturally occurring compounds plant source. In: Antimicrobials in food, Eds. Davidson PM, Sofos JN and Branen AL. CRC press pp. 429–451

Ayala-Zavala JF, Silva-Espinoza BA, Cruz-Valenzuela MR, Leyva JM, Ortega-Ramírez LA, Carrazco-Lugo DK, Pérez-Carlón JJ, Melgarejo-Flores BG, González-Aguilar GA, Miranda MRA (2013) Pectin–cinnamon leaf oil coatings add antioxidant and antibacterial properties to fresh-cut peach. Flavour Frag J 28(1):39–45

Valencia-Chamorro SA, Palou L, Del Rio MA et al (2008) Inhibition of Penicillium digitatum and Penicillium italicum by hydroxypropyl methylcellulose-lipid edible composite films containing food additives with antifungal properties. J Agric Food Chem 56(23):11270–11278

Yener F, Korel F, Yemenicioglu A (2009) Antimicrobial activity of lactoperoxidase system incorporated into cross-linked alginate films. J Food Sci 74(2):73–79

Bastarrachea L, Dhawan S, Sablani SS (2011) Engineering properties of polymeric-based antimicrobial films for food packaging: a review. Food Eng Rev 3(2):79–93

Han JH (2005) Antimicrobial packaging systems. In: Innovations in food packaging, Eds. Han JH. Academic Press pp. 80–101

Suppakul P, Miltz J, Sonneveld K, Bigger SW (2006) Characterization of antimicrobial films containing basil extracts. Packag Technol Sci 19(5):259–268

Hong SI, Rhim JW (2008) Antimicrobial activity of organically modified nano-clays. J Nanosci Nanotechnol 8(11):5818–5824

Liau SY, Read DC, Pugh WJ, Furr JR, Russell AD (1997) Interaction of silver nitrate with readily identifiable groups: relationship to the antibacterial action of silver ions. Lett Appl Microbiol 25(4):279–283

Kumar R, Münstedt H (2005) Silver ion release from antimicrobial polyamide/silver composites. Biomaterials 26(14):2081–2088

Li H, Li F, Wang L et al (2009) Effect of nano-packing on preservation quality of Chinese jujube (Ziziphus jujuba Mill. var. inermis (Bunge) Rehd). Food Chem 114(2):547–552

Costa C, Conte A, Buonocore GG, Lavorgna M, del Nobile MA (2012) Calcium-alginate coating loaded with silver-montmorillonite nanoparticles to prolong the shelf-life of fresh-cut carrots. Food Res Int 48(1):164–169

Mei Y, Zhao Y (2003) Barrier and mechanical properties of milk protein-based edible films containing nutraceuticals. J Agric Food Chem 51(7):1914–1918

Park SI, Zhao Y (2004) Incorporation of a high concentration of mineral or vitamin into chitosan-based films. J Agric Food Chem 52(7):1933–1939

Tapia MS, Rojas-Graü MA, Rodríguez FJ, Ramírez J, Carmona A, Martin-Belloso O (2007) Alginate-and gellan-based edible films for probiotic coatings on fresh-cut fruits. J Food Sci 72(4):E190–E196

Marcuzzo E, Sensidoni A, Debeaufort F, Voilley A (2010) Encapsulation of aroma compounds in biopolymeric emulsion based edible films to control flavour release. Carbohydr Polym 80(3):984–988

Hambleton A, Debeaufort F, Bonnotte A, Voilley A (2009) Influence of alginate emulsion-based films structure on its barrier properties and on the protection of microencapsulated aroma compound. Food Hydrocoll 23(8):2116–2124

Monedero FM, Hambleton A, Talens P, Debeaufort F, Chiralt A, Voilley A (2010) Study of the retention and release of n-hexanal incorporated into soy protein isolate–lipid composite films. J Food Eng 100(1):133–138

Ponce AG, Roura SI, del Valle CE, Moreira MR (2008) Antimicrobial and antioxidant activities of edible coatings enriched with natural plant extracts: in vitro and in vivo studies. Postharvest Biol Technol 49(2):294–300

Lucera A, Costa C, Mastromatteo M, Conte A, del Nobile MA (2010) Influence of different packaging systems on fresh-cut zucchini (Cucurbita pepo). Innov Food Sci Emerg Technol 11(2):361–368

Tokiwa Y, Calabia BP, Ugwu CU, Aiba S (2009) Biodegradability of plastics. Int J Mol Sci 2009 10(9):3722–3742

Bose S, Vahabzadeh S, Bandyopadhyay A (2013) Bone tissue engineering using 3D printing. Mater Today 16(12):496–504
Acknowledgements
The authors gratefully acknowledge the Ministry of Higher Education for the Fundamental Research Grant Scheme - Malaysia's Rising Star Award 2015 (FRGS-203/PTEKIND/6711531).
About this article
Cite this article
Abdul Khalil, H.P.S., Banerjee, A., Saurabh, C.K. et al. Biodegradable Films for Fruits and Vegetables Packaging Application: Preparation and Properties. Food Eng Rev 10, 139–153 (2018). https://doi.org/10.1007/s12393-018-9180-3
Received:

Accepted:

Published:

Issue Date:

DOI: https://doi.org/10.1007/s12393-018-9180-3
Keywords
Biodegradable stand-alone films

Minimally processed food products

Shelf life

Packaging film properties