Abstract
The Wolfram Demonstrations Project on the web offers a freely downloadable interactive program, 'Mathematica Player', which can be used to view and manipulate about six thousands Demonstrations to date. They have been contributed by professionals and amateurs from around the world and include many that elucidate scientific and engineering principles through graphical displays. Some can also be used to do actual engineering calculations, and of these, about forty have been developed specifically for food and food engineering applications. The Project's Demonstrations are all esthetically attractive, give brief written explanations of the displays and provide short descriptions of the theory behind them. Each also gives typical or representative examples, which are shown with their corresponding parameter settings. Once a Demonstration is downloaded, the user can enter and modify the display parameters using sliders on the screen and watch the effect almost instantaneously. This makes the Demonstrations a powerful teaching and learning tool and an effective aid to professionals in routine engineering calculations. In this review, the food-related Demonstrations are briefly described and their potential role in Food Engineering education and practice is assessed.
Access options
Buy single article
Instant access to the full article PDF.
USD 39.95
Price excludes VAT (USA)
Tax calculation will be finalised during checkout.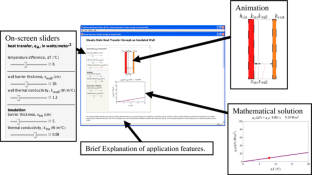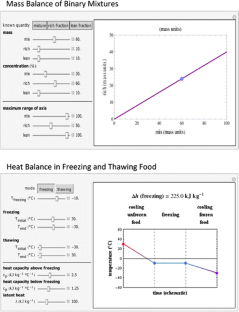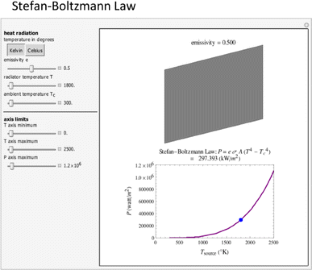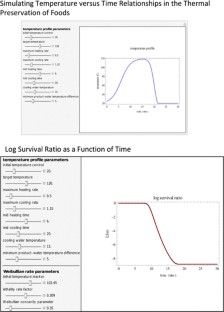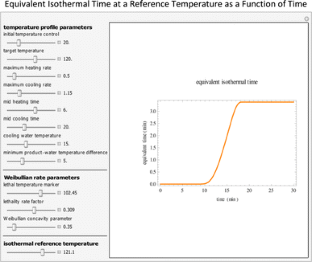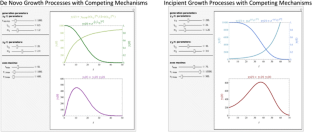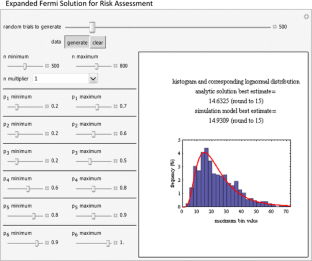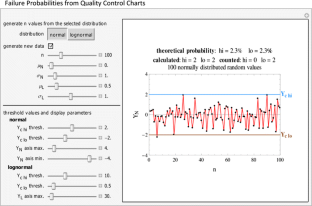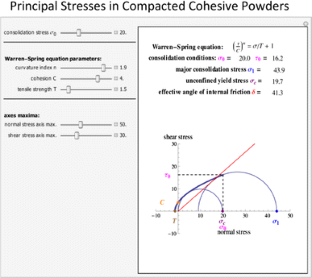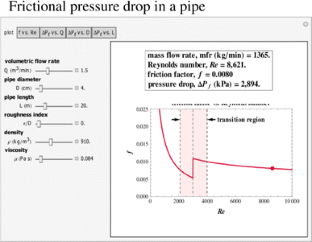 References
Corradini MG, Peleg M (2005) Estimating non-isothermal bacterial growth in foods from isothermal experimental data. J Appl Microbiol 99:187–200

Corradini MG, Peleg M (2009) Direct calculation of the survival ratio and isothermal time equivalent in heat preservation processes. In: Simpson R (ed) Engineering aspects of thermal food processing. CRC Press, Boca Raton

Feng H, Morgan M, Balasubramaniam VM, Singh RP (2007) Virtual laboratory modules for food processing education. Institute of Food Technologists, 2007 Annual Meeting, Chicago

Peleg M (2003) Microbial survival curves: interpretation, mathematical modeling and utilization. Comments Theor Biol 8:357–387

Peleg M (2006) Advanced quantitative microbiology for food and biosystems: models for predicting growth and inactivation. CRC Press, Boca Raton

Peleg M, Normand MD (1992) Estimation of the water activity of multicomponent dry mixtures. Trends Food Sci Tech 3:157–160

Peleg M, Normand MD, Horowitz J, Corradini MG (2007) An expanded fermi solution for microbial risk assessment. Int J Food Microbiol 113:92–101

Peleg M, Normand MD, Corradini MG (2009) Isothermal and non-isothermal kinetic models of chemical processes in foods governed by competing mechanisms. J Agr Food Chem 57:7377–7386

Peleg M, Normand MD, Corradini MG (2009) Interactive software for calculating the principal stresses of compacted cohesive powders with the warren-spring equation. Powder Technol 197:268–273

Simpson R (2009) Engineering aspects of thermal food processing. CRC Press, Boca Raton

Singh RP (1999) Conducting laboratory experiments via the internet. Food Technol 53:54–59

Singh RP, Erdogdu F (2008) Virtual experiments in food processing, 2nd edn. RAR Press, Davis

van Boekel MAJS (2009) Kinetic modeling of reactions in foods. CRC Press, Taylor and Francis, Boca Raton, London
Acknowledgments
The authors own participation in the Wolfram Demonstration Project has been largely supported by the University of Massachusetts Center of Learning, under the PMYR program, and by the Massachusetts Agricultural Experiment Station at Amherst.
About this article
Cite this article
Normand, M.D., Lesmes, U., Corradini, M.G. et al. Wolfram Demonstrations: Free Interactive Software for Food Engineering Education and Practice. Food Eng. Rev. 2, 157–167 (2010). https://doi.org/10.1007/s12393-010-9018-0
Received:

Accepted:

Published:

Issue Date:

DOI: https://doi.org/10.1007/s12393-010-9018-0
Keywords
Unit operations

Mass balance

Heat transfer

Particulates

Flow

Microbial growth

Microbial inactivation

Risk assessment

Kinetics