Abstract
Geosites are the regions or type locations with visible natural features, which enumerates the geological development of the terrain to understand its genesis. They are recognized based on their scientific, educational, and cultural values, uniqueness, present condition, and accessibility. The use of these geosites for science education, particularly earth science education, to foster sustainable thinking and learn geology and geo-conservation has gained importance over the last few years. Ancient mine workings are one such locality that can be used for teaching geosciences and sustainability issues. Therefore, we propose a field structural geology museum situated in an abandoned Shivrajpur — Bhat manganese mine, located near Champaner — Archaeological Park, UNESCO — World Heritage Site, Gujarat, Western India. The present location has the potential to emerge as a Geo-Heritage site as it consists of (i) more than 200 magnificent, mega-to-mesoscale folded metasedimentary outcrops of open-to-tight isoclinal variety and all "S," "Z," and "M" types of ptygmatic fold trains; (ii) classical historical remnants of human-derived underground mining structures, such as vertical shafts, inclines, blind shafts; and (iii) some of the textbook examples of structurally controlled mineralization in rocks as well as guides to metallic ore, e.g. fissure veins, box-works, saddle reefs. This site can provide field experience for understanding geology related to the development of complex structural features and their evolution, mine planning, and management, understanding the effect of mining on the environment, and thinking of necessary remedial measures for the future.
Access options
Buy single article
Instant access to the full article PDF.
USD 39.95
Price excludes VAT (USA)
Tax calculation will be finalised during checkout.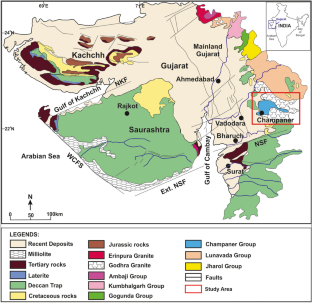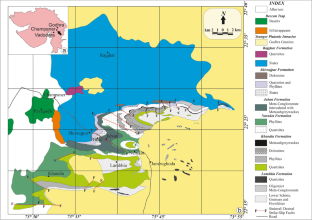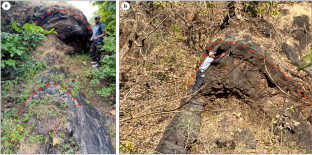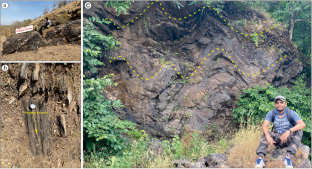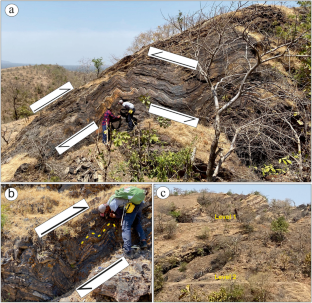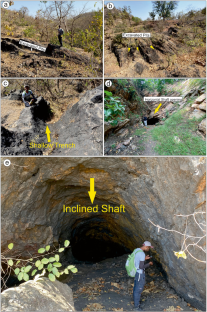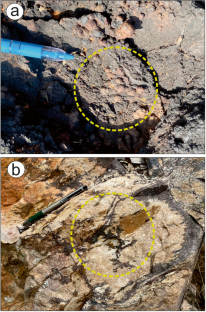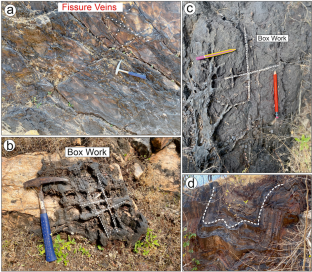 References
Bentivenga M, Cavalcante F, Mastronuzzi G et al (2019) Geoheritage: the foundation for sustainable geotourism. Geoheritage 11:1367–1369. https://doi.org/10.1007/s12371-019-00422-w

Bhosale S, Chaskar K, Pandey DK, Lakhote A, Thakkar A, Chauhan G, Bhandari S, Thakkar MG (2021) Jurassic geodiversity and geomorphosite of Kanthkot area, Wagad, Kachchh, Western India. Int J Geoheritage Parks 9(1):51–68. https://doi.org/10.1016/j.ijgeop.2020.12.008

Biswas SK, Chauhan GD (2021) The Kutch Rift Basin –Potential location for a national geopark of India. In: Reddy D(ed) A monograph on potential geoparks of India. Indian National Trust for Art and Cultural Heritage (INTACH), New Delhi, 1-36. Editor. Dr. Rajashekhar Reddy

Bruno DE, Perrotta P (2012) A geotouristic proposal for Amendolara territory (northern ionic sector of Calabria, Italy). Geoheritage 4:139–151

Chauhan G, Biswas SK, Thakkar MG, Page KN (2021) The unique geoheritage of the Kachchh (Kutch) Basin, Western India, and its conservation. Geoheritage 13(1):1–34. https://doi.org/10.1007/s12371-021-00535-1

Crofts R, Tormey D, Gordon JE (2021) Introducing new guidelines on geoheritage conservation in protected and conserved areas. Geoheritage 13:33. https://doi.org/10.1007/s12371-021-00552-0

Das S, Singh PK, Srikarni C (2009) A preliminary study of thermal metamorphism in the Champaner Group of rocks in Panchmahals and Vadodara districts of Gujarat. Indian J Geosci 63:373–382

Dowling RK, Newsome D (2010) Geotourism: a global activity. In: Dowling RK, Newsome D (eds) Global geotourism perspectives. Goodfellow Publ, Oxford, pp 1–17. https://doi.org/10.23912/978-1-906884-17-8-1146

Dowling RK, Newsome D (eds) (2006) Geotourism. Burlington (Elsevier Butterworth Heinemann), Oxford

Eder FW, Patzak M (2004) Geoparks – geological attractions: a tool for public education, recreation, and sustainable economic development. Episodes 27(3):162–164

Fermor LL (1909) The manganese ore deposits of India. Mem Geol Survey of India 37

Ferrell O, Hartline M, Lucas G, Luck D, Orlando, FL (1998) Marketing strategy. Fort Worth (TX); Orlando: Dryden Press: Harcourt Brace College Publishers. ISBN-13: 978–1–285–07304–0 ISBN-10: 1–285–07304–5

Frey ML (2021) Geotourism—examining tools for sustainable development. Geosciences 11:30. https://doi.org/10.3390/geosciences11010030

Geremia F, Bentivenga M, Palladino G (2015) Environmental geology applied to geoconservation in the interaction between geosites and linear infrastructures in south-eastern Italy. Geoheritage J 7:33–46. https://doi.org/10.1007/s12371-015-0145-0

Gordon JE, Crofts R, Murray Gray, Tormey D (2021) Including geoconservation in the management of protected and conserved areas matters for all of nature and people. Int J Geoheritage Parks 9(3):323–334. https://doi.org/10.1016/j.ijgeop.2021.05.003 (ISSN 2577-4441)

GSI (2012) Travel brochure on national geological monuments of India: region South. Geological Survey of India (12) Hyderabad

Gupta SN, Arora YK, Mathur RK, Iqbaluddin PB, Sahai TN, Sharma SB (1980) Lithostratigraphic map of Aravalli Region. Geological Survey of India Publisher Hyderabad, Southern Rajasthan and North Eastern Gujarat

Gupta SN, Mathur RK, Arora YK (1992) Lithostratigraphy of Proterozoic rocks of Rajasthan and Gujarat – a review. Rec Geol Surv India 115:63–85

Gupta SN, Arora YK, Iqbaluddin MRK, Prasad B, Sahai TN, Sharma SB (1997) The Precambrian geology of the Aravalli region, Southern Rajasthan and NE Gujarat. Mem Geol Surv India 123:1–262

Habibi T, Ponedelnik AA, Yashalova NN (2018) Ruban D A Urban geoheritage complexity: evidence of a unique natural resource from Shiraz city in Iran. Resour Policy 59:85–94

Hellquist M (2019) (2019) Teaching sustainability in geoscience field education at Falun Mine world heritage site in Sweden. Geoheritage 11:1785–1798. https://doi.org/10.1007/s12371-019-00387-w

Hemiques MH, Tomaz C, Alven Sá A (2012) The Auroca Geopark (Portugal) as an educational resource: a case study. Episodes 35:481–488

INTACH (2016) A monograph on national geoheritage monuments of India. Lodhi Estate, New Delhi: Indian National Trust for Art and Cultural Heritage.

INTACH (2021) A monograph on potential geoparks of India Lodhi Estate, New Delhi: Indian National Trust for Art and Cultural Heritage. Editor. Dr. Rajashekhar Reddy, ISBN: 978–93–82343–45–5

Jambusaria BB (1970) Geology of the area around Shivrajpur (dist. Panchmahals, Gujarat) with special reference to the stratigraphy, structure and metamorphism. Unpublished Ph. D thesis, M.S. University of Baroda, pp 1–282

Jensen ML, Bateman AM (1981) Economic mineral deposits, IIIrd Edition, John Wiley and Sons. Geochem J 16:299–301

Joshi AU (2019) Fold interference patterns in Meso-Proterozoic Champaner fold belt (CFB) Gujarat, western India. J Earth Syst Sci 128:48. https://doi.org/10.1007/s12040-019-1075-z

Joshi AU, Limaye MA (2018) Rootless calc-silicate folds in granite: an implication towards syn- to post-plutonic emplacement. J Earth Syst Sci 127:67. https://doi.org/10.1007/s12040-018-0968-6

Joshi AU (2019b) Structural evolution of Precambrian rocks of Champaner Group, Gujarat, Western India. Unpublished Ph.D. Thesis, The Maharaja Sayajirao University of Baroda, pp 1–190

Joshi AU, Limaye MA (2020) Anisotropy of magnetic susceptibility (AMS) studies on quartzites of Champaner Group, Upper Aravallis: an implication to decode regional tectonics of Southern Aravalli Mountain Belt (SAMB), Gujarat, Western India. Special Volume on Society of Earth Scientist Series, under the heading of Structural Geometry of Mobile Belts of the Indian Subcontinent. Series Editor: Biswal, T K, Ray, S K and Grasemann, B. pp 199–211. https://doi.org/10.1007/978-3-030-40593-9

Kalantari M, Bazdar F, Ghezelbash S, (2011) Feasibility analysis of sustainable development emphasizing geotourism attractions using SWOT analysis. Case study: Qeshm Island Geo Park. International conference on biology environment and chemistry (IPCBEE) vol.24 .pp. 81-187 IACSIT. Press, Singapore.

Kelley D, Page K, Quiroga D, Salazar R (2019) Geoheritage, geotourism and conservation in the Galapagos Islands geoheritage, geoparks and geotourism, Springer. pp. IV, 1–183. https://doi.org/10.1007/978-3-030-05915-6_1

Kenrick V (2012) Sustainability in Mining Models. World PUMPS 2012:44–47

Merh SS, (1995) Geology of Gujarat. GSI Publications. pp 224

Mukherjee S, Misra AA, Calvès G, Nemčok M (2017) Tectonics of the deccan large igneous province: an introduction. Geol Soc, London, Spec Publ 445:1–9

Mukherjee S (2019) Tectonics and structural geology: Indian context. Springer. Edition:1, pp.1–455. https://doi.org/10.1007/978-3-319-99341-6

Mukherjee S (2021) Structural geology and tectonics field guidebook – volume 1. Springer Nature Switzerland AG. Edition:1, pp-XIX 723. https://doi.org/10.1007/978-3-030-60143-0

Nurick S, Jeune KL, Dawber E, Flowers R, Wilkinson WJ (2015) Incorporating green building features and initiatives into commercial property valuation. J Sustain Real Estate 7(1):21–40. https://doi.org/10.1080/10835547.2015.12091873

Orion N (1989) Development of a high-school geology course based on field trips. J Geosci Educ 37:13–17

Orion N (1993) A model for the development and implication of field trips as an integral part of the science Curriculum. Sch Sci Math 93:325–331

Page KN (1999) Sites and their use. In: Barretino D, Vallejo M, Gallego E (eds) Towards the balanced management and conservation of the geological heritage in the new millennium. Madrid Sociedad Geológica de España, Spain, pp 28–31

Page KN, Wimbledon WA (2009) The conservation of Jurassic heritage in the UK -a critical review of current practice and effectiveness. Volumina Jurassica 6:163–173

Pukelytė V, Baltrūnas V, Karmaza B (2022) Geoheritage as a source and carrier of culture. Lithuania Geoheritage 14:8. https://doi.org/10.1007/s12371-021-00644-x

Reynard E (2004) Geosite. In: Goudie A (ed) Encyclopedia of geomorphology. Routledge, London, p 440

Santangelo N, Valente E (2020) Geoheritage and geotourism resources. Resources 9(7):80. https://doi.org/10.3390/resources9070080

Schmoldt D, Kangas J, Mendoza G (2001) The analytic hierarchy process in natural resource and environmental decision making. The Netherlands: Springer. Edition:1, pp-XVIII, 307

Shaikh M, Maurya DM, Mukherjee S, Vanik N, Padmalal A, Chamyal L (2020) Tectonic evolution of the intra-uplift Vigodi-Gugriana-Khirasra-Netra Fault System in the seismically active Kachchh Rift Basin, India: Implications for the western continental margin of the Indian plate. J Struct Geol 140:104–124

Shekhar S, Kumar P, Chauhan G, Thakkar MG (2019) Conservation and sustainable development of geoheritage, geopark, and geotourism: a case study of Cenozoic successions of Western Kutch, India. Geoheritage 11:1475–1488. https://doi.org/10.1007/s12371-019-00362-5

Sinha A (2004) Champaner-Pavagadh Archaeological Park: a design approach. Int J Herit Stud 10(2):117–128. https://doi.org/10.1080/13527250410001692859

Sinha A (2019) Conservation of historic water systems in Champaner-Pavagadh. Gujarat, India, Landsc Res 44(5):588–599. https://doi.org/10.1080/01426397.2018.1495702

Sinha A, Sharma Y (2009) Urban design as a frame for site readings of heritage landscapes: a case study of Champaner-Pavagadh. Gujarat, India, J Urban Des 14(2):203–221. https://doi.org/10.1080/13574800802670440

Sinha A, Kesler G, Ruggles DF (2004) Champaner-Pavagadh, Gujarat, India: challenges and responses in cultural heritage planning and design. Tour Recreat Res 29(3):75–78

Sinha A and Kesler G (2001) Champaner-Pavagadh Archaeological Park, Gujarat, India. Cooperative Project by Department of Landscape Architecture, University of Illinois at Urbana Champaign, USA and Heritage Trust, Baroda, India. Publisher: University of Illinois at Urbana Champaign

Swarna K, Biswas SK, Hari Narayana T (2013) Development of geotourism in Kutch Region, Gujarat, India: an innovative approach. J Environ Prot 4:1360–1372

UNESCO (2015) Operational guidelines for the implementation of the world heritage convention. United Nations Educational, Scientific and Cultural Organisation. Intergovernmental Committee for the Protection of the World Cultural and Natural Heritage. World Heritage Centre. http://whc.unesco.org/en/guidelines/. Accessed 30.01.2017

UNESCO (2016) UNESCO honours Europe's industrial legacy. http://www.euractiv.com/section/development-policy/news/unescohonours-europe-s-industrial-legacy/. Accessed 12.05.2016

Wimbledon WAP (1996) GEOSITES, a new IUGS initiative to compile a global comparative site inventory, an aid to international and national conservation activity. Episodes 19:87–88

Wimbledon WAP, Benton MJ, Bevins RE, Black GP, Bridgland DR, Cleal CJ, Cooper RG, May VJ (1995) The development of a methodology for the selection of British sites for conservation. Part 1. Mod Geol 20:159–202

Wimbledon WAP (2012) Smith-Meyer S (Eds.) Geoheritage in Europe and its conservation. ProGEO, Oslo 405p. pp-405

Zafeiropoulos G, Drinia H, Antonarakou A, Zouros N (2021) From geoheritage to geoeducation, geoethics and geotourism: a critical evaluation of the Greek region. Geosciences 11:381. https://doi.org/10.3390/geosciences11090381
Acknowledgements
The help rendered by Mr. Kush Patel, Mr. Ravi Thakkar during the field visit and Mr. Abhishek Lakhote, Ms. Alin, Mr. Praful R, Mr. Ijas R M, Mr. Darshan Upadhyay for helping in the betterment of the manuscript is duly acknowledged. The authors are grateful to the editor-in-chief, Prof. Kevin Page, for handling the MS. Prof. S. Mukherjee, and the anonymous reviewers for reviewing the manuscript.
Ethics declarations
Conflict of Interest
The authors declare no competing interests.
Additional information
This article is part of the Topical Collection on Indian Geoheritage: From the Precambrian to the Present
About this article
Cite this article
Joshi, A.U., Gorania, P., Limaye, M.A. et al. Geoheritage Values of the Champaner-Pavagadh Archaeological Park, UNESCO World Heritage Site, Gujarat, Western India. Geoheritage 14, 88 (2022). https://doi.org/10.1007/s12371-022-00720-w
Received:

Accepted:

Published:

DOI: https://doi.org/10.1007/s12371-022-00720-w
Keywords