Abstract
Owing to their characteristics and origins, palaeontological objects should indeed be considered within the scope of natural heritage, since they are natural items not arising from human action. However, in the Canary Islands, they are dependent on historical heritage legislation. The fossil record of the Canaries is exceptional and important, since it has been preserved in the context of active oceanic volcanic islands. The first fossils found in the archipelago are marine, belonging to the Jurassic period and they extend up to the Holocene. These fossil sites can be considered a non-renewable resource with a high risk of disappearance, which we should know how to conserve and protect. To this effect, the marine palaeontological sites of Anaga were assessed. Each of the sites were therefore rated in terms of scientific, sociocultural and socioeconomic value, as well as the damage risks, as part of the goal of documenting their exact present state. The heritage assessment applied 26 criteria, to maintain objectivity. Results show the high-risk level the palaeontological sites are under, as well as its general importance (they scored more than 1.9 out of 3 points). The fossil site of Tachero has the highest heritage value and stands out in most of the applied parameters. Results also contribute to the idea that palaeobiological conservation is useful to preserve current biodiversity. Aided by this assessment, the value of the palaeontological resources of the Canary Islands will help diversifying tourism and enhancing the sustainable economic growth of the archipelago.
This is a preview of subscription content, log in to check access.
Access options
Buy single article
Instant access to the full article PDF.
US$ 39.95
Price includes VAT for USA
Subscribe to journal
Immediate online access to all issues from 2019. Subscription will auto renew annually.
US$ 99
This is the net price. Taxes to be calculated in checkout.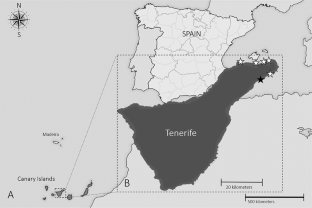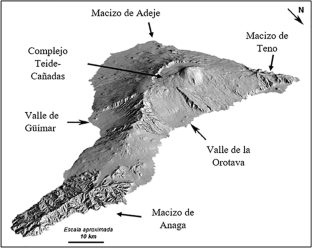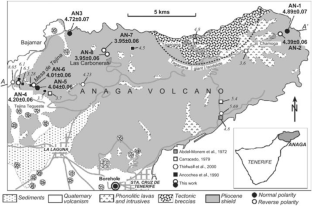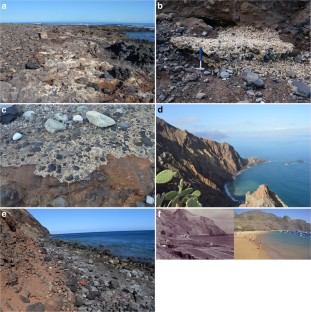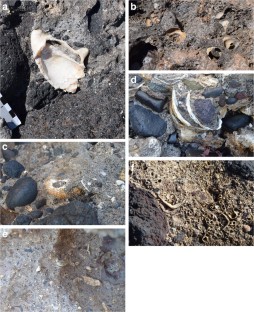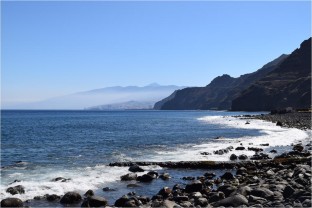 References
Alcalá L (2002) Valoración patrimonial de los yacimientos de vertebrados de la Fosa de Teruel. In: El patrimonio paleontológico de Teruel (G. Meléndez Hevia & E. Peñalver Mollá, Coords.). Instituto de Estudios Turolenses, pp 227–242

Ávila SP, Melo C, Silva L, Ramalho RS, Quartau R, Hipólito A, Cordeiro R, Rebelo AC, Madeira P, Rovere A, Hearty PJ, Henriques D, Marques da Silva C, de Frias Martins AM, Zazo C (2015) A review of the MIS 5e highstand deposits from Santa Maria Island (Azores, NE Atlantic): palaeobiodiversity, palaeoecology and palaeobiogeography. Quat Sci Rev 114:126–148. https://doi.org/10.1016/j.quascirev.2015.02.012

Ávila SP, Melo C, Berning B, Cordeiro R, Landau B, da Silva CM (2016) Persististrombus coronatus (Mollusca: Strombidae) in the lower Pliocene of Santa Maria Island (Azores, NE Atlantic): paleoecology, paleoclimatology and paleobiogeographic implications. Palaeogeogr Palaeoclimatol Palaeoecol 441:912–923

Ávila SP, Ramalho RS, Habermann JM, Titschack J (2018) The marine fossil record at Santa Maria Island (Azores). In: Volcanoes of the Azores. Springer, Berlin, pp 155–196

Barnosky AD, Hadly EA, Gonzalez P, Head J, Polly PD, Lawing AM, Eronen JT, Ackerly DD, Alex K, Biber E, Blois J, Brashares J, Ceballos G, Davis E, Dietl GP, Dirzo R, Doremus H, Fortelius M, Greene HW, Hellman J, Hickler T, Jackson ST, Kemp M, Koch PL, Kremen C, Lindsey EL, Looy C, Marshall CR, Mendenhall C, Mulch A, Mychajliw AM, Nowak C, Ramakrishnan U, Schnitzler J, Das Shrestha K, Solari K, Stegner L, Allison Stegner M, Chr Stenseth N, Wake MH, Zhang Z (2017) Merging paleobiology with conservation biology to guide the future of terrestrial ecosystems. Science 355:eaah4787

Carracedo JC, Day S, Guillou H, Badiola ER, Canas JA, Torrado FP (1998) Hotspot volcanism close to a passive continental margin: the Canary Islands. Geological Magazine, 135(5), 591–604.

Carracedo JC, Troll VR (2016) The geology of the Canary Islands. Elsevier, Amsterdam

Castillo C, López M, Martín M, Rando JC (1996) La paleontología de vertebrados en Canarias. Rev Esp Palentol N° Extraordinario, 237–247. ISSN 0213-6937

Castillo C, Castillo J, Coello JJ, Martín E, Martín M, Méndez A (2009) La Tutela del Patrimonio Paleontológico en Canarias. Valoración general. Coloquios de Paleontología, Universidad Complutense, Madrid 50:9–21

Castillo C, Martín González E, Hernández Z (2000) Criterios para la valoración del patrimonio paleontológico de Canarias. Geotemas 1(2):305–308

Castillo C, Martín-González E, Martín Oval M (2001) Valoración del patrimonio paleontológico de Canarias: propuesta de Puntos de Especial Interés Paleontológico. Rev Esp Paleont n° extr, 105–115

Castillo C, Yanes Y, Alonso MR, Ibañez M (2006) Napaeus lajaensis sp. nov.(Gastropoda: Pulmonata: Enidae) from a quaternary Aeolian deposit of northeast Tenerife, Canary Islands. Zootaxa 1307(1):41–53

Cendrero A (2000) Patrimonio geológico; diagnóstico, clasificación y valoración. Jornadas sobre patrimonio geológico y desarrollo sostenible, pp 23–37

Cobos A (2004) Valoración patrimonial de los yacimientos de icnitas de dinosaurio de la provincia de Teruel. Geogaceta 36:191–194

Corbí H, Fierro I, Aberasturi A, Sánchez Ferris EJ (2018) Potential use of a significant scientific geosite: the Messinian coral reef of Santa Pola (SE Spain). Geoheritage 10(3):427–441

De León Hernández V (2018) Paleobiología de trazas fósiles de insecto en Tenerife. Trabajo de Fin de Grado de la Facultad de Biología de la Universidad de La Laguna. 31pp

García-Cortés A, Carcavilla L, Díaz-Martínez E, Vegas J (2014) Documento metodológico para la elaboración del inventario español de Lugares de Interés Geológico (IELIG). Instituto Geológico y Minero de España Madrid, version, 12, 61.

García-Talavera Casañas F, Kardas SJ, Richards HG (1978) Quaternary marine mollusks from Tenerife, Canary Islands. The Nautilus (3):97–102

García-Talavera Casañas F, Paredes Gíl R, Martín Oval M (1989) Catálogo Inventario de Yacimientos Paleontológicos. Provincia de Santa Cruz de Tenerife. In. Est. Canarios, La Laguna, Tenerife 76 pp

Guillou H, Carracedo JC, Paris R, Torrado FJP (2004) Implications for the early shield-stage evolution of Tenerife from K/Ar ages and magnetic stratigraphy. Earth Planet Sci Lett 222(2):599–614

Jablonski D, Shubin NH (2015) The future of the fossil record: paleontology in the 21st century. Proc Natl Acad Sci 112(16):4852–4858

Kröchert J, Maurer H, Buchner E (2008) Fossil beaches as evidence for significant uplift of Tenerife, Canary Islands. J Afr Earth Sci 51(4):220–234

La Roche F, Genise JF, Castillo C, Quesada ML, García-Gotera CM, De la Nuez J (2014) Fossil bee cells from the Canary Islands. Ichnotaxonomy, palaeobiology and palaeoenvironments of Palmiraichnus castellanosi. Palaeogeogr Palaeoclimatol Palaeoecol 409:249–264

Mampel L, Cobos A, Alcalá L, Luque L, Royo-Torres R (2009) An integrated system of heritage management applied to dinosaur sites in Teruel (Aragón, Spain). Geoheritage 1(2–4):53–73

Martín M, Atoche P, Castillo C, Criado C (1998) La microfauna del yacimiento de 'El Bebedero'(Teguise, Lanzarote): implicaciones paleobiológicas, históricas y medioambientales. XIV Jornadas de Paleontología, 121–124.

Martín González E (2009) El legado paleontológico de nuestras islas: un patrimonio a conservar. En: Misterios de la Gea: descifrando los enigmas ocultos en rocas, gases, agua y fuego. In: Afonso-Carrillo J (ed) Actas IV Semana Científica Telesforo Bravo. Instituto de Estudios Hispánicos de Canarias, Tenerife, pp 99–124

Martín-González E, González-Rodríguez A, Vera-Peláez JL, Francisco Lozano MC, Castillo Ruiz C (2016) Asociaciones de moluscos de los depósitos litorales de Pleistoceno superior de Tenerife (Islas Canarias, España). Vieraea: Folia Scientarum Biologicarum Canariensium, (44):87–106

Meléndez G, Molina A (2001) Patrimonio paleontológico en España: una aproximación somera, El. Enseñanza de las Ciencias de la Tierra, 9(2):160–172.

Morales J (1996) El Patrimonio Paleontológico. Bases para su definición, estado actual y perspectivas futuras. MOPTMA. Serie Monografías: El Patrimonio Geológico. Bases para su valoración, protección, conservación y utilización, págs, pp 39–52

Nieto L, Pérez-Lorente F, Guillén-Mondejar F, Díaz-Martínez E (2006) ¿Es necesaria una ley para la protección de la Geodiversidad y el Patrimonio Geológico? Algunas consideraciones. In: García-Ramos J, Jiménez-Sánchez M, Piñuela-Domínguez M, Fernández C (eds) 35 págsResúmenes de la VII Reunión de la Comisión de Patrimonio Geológico. Museo del Jurásico de Asturias, Colunga

Nogué S, de Nascimento L, Froyd CA, Wilmshurst JM, de Boer EJ, Coffey EE, ... Willis KJ (2017) Island biodiversity conservation needs palaeoecology. Nature ecology & evolution, 1(7):181.

Padrón E (2015) Valoración Patrimonial de los recursos paleontológicos de Tenerife: Yacimiento de Igueste de San Andrés. Trabajo de Fin de Grado de la Facultad de Biología de la Universidad de La Laguna, San Cristóbal de La Laguna

Rivas Martínez S, dela Torre W, Del Arco Aguilar MJ, Rodríguez Delgado O, de Paz PLP, García Gallo A, Acebes Ginovés JR, Díaz González TE, Fernández González F (1993) Las comunidades vegetales de la Isla de Tenerife (Islas Canarias). Itinera Geobotanica 7:169–374

Seisdedos Santos J (2008) Los grandes paleo-deslizamientos de Güimar y La Orotava (Tenerife): análisis geológico, mecanismos de inestabilidad y modelización geomecánica. Tesis doctoral, Universidad Complutense de Madrid, 521 pp

Zazo C, Goy JL, Hillaire-Marcel C, González Delgado JA, Soler V, Ghaleb B, Dabrio CJ (2003a) Registro de los cambios del nivel del mar durante el Cuaternario en las Islas Canarias Occidentales (Tenerife y La Palma). Estud Geol 59:133–144

Zazo C, Goy JL, Dabrio CJ, Bardají T, Hillaire-Marcel C, Ghaleb B, González Delgado JA, Soler V (2003b) Pleistocene raised marine terraces of Spanish Mediterranean and Atlantic coasts: records of coastal uplift, sea-level highstands and climate changes. Mar Geol 194:103–133
Further reading
Guía práctica digital para la gestión del patrimonio cultural y natural. Universidad de La Laguna (contenido del aula virtual de la asignatura de Paleontología)
Acknowledgements
This study has benefitted from financial support from the research project 2017REC20 from Fundación CajaCanarias and Fundación Bancaria 'La Caixa'. The original manuscript was improved by an anonymous reviewer, and Guido Jones edited the text.
About this article
Cite this article
Jiménez-Gomis, C., García Frank, A., Sarmiento Chiesa, G. et al. Conservation Status of the Listed Marine Fossil Sites in the Macizo de Anaga Biosphere Reserve (Tenerife, Canary Islands, Spain). Geoheritage 11, 1757–1769 (2019). https://doi.org/10.1007/s12371-019-00388-9
Received:

Accepted:

Published:

Issue Date:
Keywords
Canarian fossils

Palaeontological heritage

Valuation

Cultural property

Fossil record