Abstract
In this study, the contingent valuation method is used to appraise the value and market potential of mining heritage, serving as a means to evaluate these heritage assets for the society, for the purposes of entertainment, culture or recreation. The method has been applied to the specific case of the region of Extremadura (Spain), an area with a prevalent mining tradition that dates back to prehistoric times, boasting countless mining-related remains of recognised value. Among those vestiges, 20 enclaves were selected for use in this study following research carried out by the Institute of Geology and Mining in Spain. A survey has been used to estimate the public willingness to pay for the conservation, restoration and protection of mining heritage assets that could be visited by both local people and others. Three payment values (7, 13 and 20 euros) were established to classify respondents' responses and thus estimate the degree of interest expressed in currency units, which were shown by the mining heritage of Extremadura as a possible destination for a tourist trip. While a high percentage (43%) of respondents did not know what the mining heritage is, after the introduction to the survey included in the surveys, it is concluded that most would be willing to pay an amount to visit it. The results reveal a market potential of more than €130 million without bearing in mind the indirect value generated by these resources, underscoring the high value that society attaches to these mining remains.
Access options
Buy single article
Instant access to the full article PDF.
USD 39.95
Price excludes VAT (USA)
Tax calculation will be finalised during checkout.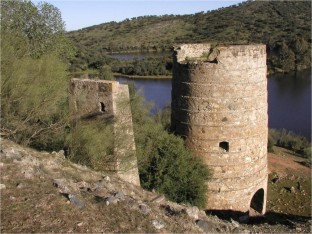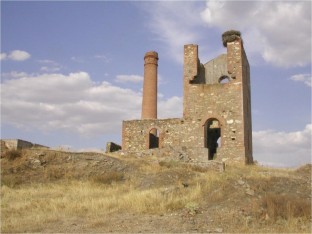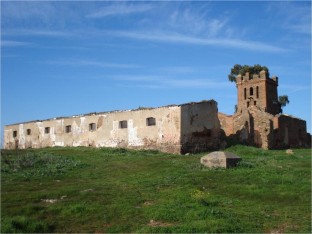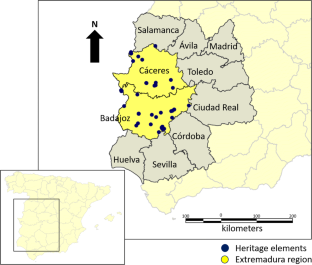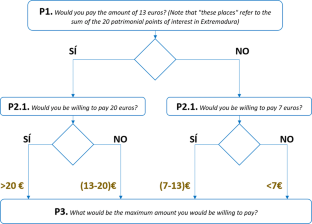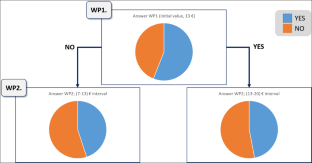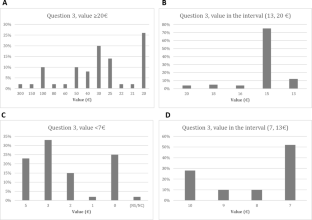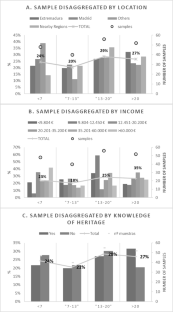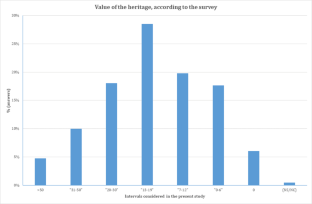 References
Arrow K, Solow R, Portney PR, Leamer EE, Radner R, Schuman H (1993) Report of the NOAA panel on contingent valuation. Fed Regist 58(10):4601–4614

Azqueta D (1996) Valoración económica del medio ambiente: una revisión crítica de los métodos y sus limitaciones. Información Comercial Española 75:37–46

Báez A, Herrero LC (2012) Using contingent valuation and cost-benefit analysis to design a policy for restoring cultural heritage. J Cult Herit 13:235–245

Bateman IJ, Turner RK (1992) Evaluation of the environment: the contingent valuation method. CSERGE working paper, GEC-92-18

Berrocal MC, Cuenca EC, Solano JAG (2006) Nuevos datos sobre el Calcolà -tico de Extremadura: El yacimiento de La Sierrecilla (Santa Amalia, Badajoz). Spal Revista de Prehistoria y Arqueologà a de la Universidad de Sevilla 15:51–70

Botelho A, Pinto L, Lourenço-Gomes L, Valente M (2016) Social sustainability of renewable energy sources in electricity production: an application of the contingent valuation method. Sustain Cities Soc 26:429–437

Carmona MC, Calatrava J (2004) Valor social de la conservación del lince ibérico. Comportamiento del mercado contingente. Conference paper. V Congreso de Economía Agraria. Santiago de Compostela (Spain)

Carson RT (2012) Contingent valuation: a practical alternative when prices aren't available. J Econ Perspect 26(4):27–42

Carson RT, Hanemann M (1992) A preliminary economic analysis of recreational fishing losses related to the Exxon Valdez oil spill. Report to the Attorney General of the State of Alaska

Carson RT, Hanemann MW (2005) Contingent valuation. Handbook of environmental economics. V. 2:821–936

Carson RT, Wright J, Carson N, Alberini A, Flores N (1995) A bibliography of contingent valuation papers and studies. NRDA (Natural Resource Damage Assessment, Inc.), La Jolla

Carson RT, Hanemann M, Kopp RJ, Krosnick JA, Mitchell RC, Presser S, Ruud PA, Smith VK, Conaway M, Martin K (1996) Was the NOAA panel correct about contingent valuation? Discussion paper 96–20. Resources of the future. 32 p

Carson RT, Hanemann M, Kopp RJ, Krosnick JA, Mitchell RC, Presser S, Ruud PA, Smith VK, Conaway M, Martin K (1998) Referendum design and contingent valuation. The NOAA panels no-vote recommendation. Rev Econ Stat 80(2):335–338

Carson RT, Flores NE, Meade NF (2001) Contingent valuation: controversies and evidence. Environ Resour Econ 19:173–210

Carson RT, Mitchell RC, Hanemann M, Kopp RJ, Presser S, Ruud PA (2003) Contingent valuation and lost passive use: damages from the Exxon Valdez oil spill. Environ Resour Econ 25:257–286

Cheung LTO (2016) The effect of geopark visitors' travel motivations on their willingness to pay for accredited geo-guided tours. Geoheritage 8:201–2019

Ciriacy-Wantrup SV (1947) Capital returns from soil-conservation practices. Am J Agric Econ 29(4):1181–1196

Damigos D, Menegaki M, Kaliampakos D (2016) Monetizing the social benefits of landfill mining: evidence from a contingent valuation survey in a rural area in Greece. Waste Manag 51:119–129

Davis R (1960) The value of outdoor recreation: an economic study of the Maine Woods. Doctoral dissertation in economics. Harvard University

Del Guidice V, De Paola P (2016) The contingent valuation method for evaluating historical and cultural ruined properties. Procedia Soc Behav Sci 223:595–600

Dixon D, Pagliola S (1998) Economic analysis and environmental assessment. Indicators and economic valuation unit, environment department. The World Bank

Elhuyar F (1825) Memoria sobre el influjo de la minería en la agricultura, industria, población y civilización de la Nueva España. Imp. Amarita

Fernández Corrales JM (1988) Minería y asentamientos romanos de Extremadura. Su problemática. Alcántara 15:107–115

Ferreira S, Cunha Marques R (2015) Contingent valuation method applied to waste management. Resour Conserv Recycl 99:111–117

Gaglias A, Mirasgedis S, Tourkolias C, Georgopoulous E (2016) Implementing the contingent valuation method for supporting decision making in the waste management sector. Waste Manag 53:237–244

García-Rodríguez M, Fernández-Escalante E (2016) Geo-climbing and environmental education: the value of La Pedriza Granite Massif in the Sierra de Guadarrama National Park, Spain. Geoheritage 9:141–151. https://doi.org/10.1007/s12371-016-0187-y

González T (1832) Registro y relación general de minas de la Corona de Castilla. Imp. M. Burgos. Madrid. 2 Tomos

Hanemann MW (1994) Valuating the environment through contingent valuation. Econ Perspect 8(4):19–43

Hansen TB (1997) The willingness-to pay for the Royal Theatre in Copenhagen as a public good. J Cult Econ 21:1–28

Hartwick JM (1977) Intergenerational equity and the investing of rents from exhaustible resources. Am Econ Rev 67(5):972–974

Hurtado V, y Hunt, M (1999) Extremadura, en Las primeras etapas metalúrgicas de la Península Ibérica. Delibe S, G. y Montero, I (Eds) Ed. Instituto Universitario Ortega y Gasset. Madrid, 241–274

IGME (2011) historia del Patrimonio Minero de Extremadura. 228 p

Instituto Geológico y Minero de España (2009) Estudio del Patrimonio Minero de Extremadura. 228 p

Johannesson M, Johansson PO, O'Conor R (1992) The value of private safety versus the value of public safety. J Risk Uncertain 13:263–275

Kolstad CD (1999) Environmental economics. Oxford University 400 p

Kriström B, Riera P (1997) El método de la valoración contingente: Aplicaciones al medio rural español. Economía Agraria 179:133–166

Larruga E (1795) Memorias políticas y económicas. Sobre los frutos, comercio, fábricas y minas de España: con la inclusión de los reales decretos, órdenes, cédulas, aranceles y ordenanzas expedidas para su gobierno y comercia. Minas y producciones de la provincia de Extremadura. Imp. Benito Cano. Madrid

Lin B, Tan R (2017) Estimation of the environmental values of electric vehicles in Chinese cities. Energy Policy 104:221–229

Llanderas A (1998) Historia de la minería de Extremadura desde los orígenes del ser humano. Museo de Geología 5:45–53

Marchán C, Sánchez A (2013) Consideraciones sobre el patrimonio minero desde la perspectiva de un servicio geológico nacional. Boletín paranaense de geociencias 70:77–86

Marella G, Raga R (2014) Use of the contingent valuation method in the assessment of a landfill mining project. Waste Manag 34:1199–1205

Mitchel RC, Carson RT (1998) Using surveys to value public goods: the contingent valuation method. Resource for the future, Washington DC

Munasinghe M (1992) Environmental economics and valuation in development decision making. Working paper. World Bank, Environment Department, Washington, D.C., USA

Pagiola S (1996) Economic analysis of investments in cultural heritage: insights from environmental economics. Report of the World Bank

Puche O, Hervás AM, Mazadiego LF (2011) El Patrimonio Histórico Minero-Metalúrgico en España: Su impacto en el turismo cultural. De Re Metallica 17:27–46

Randall A, Ives BC, Eastman C (1974) Bidding games for valuation for aesthetic environmental improvements. J Environ Econ Manag 1:132–149

Riera P (1993) Rentabilidad social de las infraestructuras: Las Rondas de Barcelona, un análisis coste-beneficio. Ed. Civitas. 171 p

Riera P (1994) El Método de Valoración Contingente. Instituto de Estudios Fiscales. Madrid (Spain), 112 p

Rodríguez Díaz A et al (2014) La minería protohistórica en Extremadura: El caso del estaño en el cerro de San Cristóbal de Logrosán (Cáceres). CPAG 24:167–201

Sánchez Gómez J (1989) De minería, metalurgia y comercio de metales. Ed IGME-Universidad de Salamanca, Salamanca

Sánchez A (2010) Estudio del Patrimonio Minero de Extremadura. In: Florido P, Rábano I (eds) Una visión multidisplinar del patrimonio geológico y minero. Cuadernos del Museo Geominero, no. 12. Instituto Geológico y Minero (IGME)

Shogren JF, Shin SY, Hayes DJ, Kliebenstein JB (1994) Resolving differences in willingness to pay and willingness to accept. Am Econ Rev 84:255–269

Solow RM (1988) Grown theory and after. Am Econ Rev 78(3):307–317

Sueiras JC, Martínez JM (2010) El valor económico de los espacios naturales. In: Esteve MA, Martínez JM, Soro B (eds) Espacios Naturales protegidos en la región de Murcia: Valoración ecológica, económica y jurídica. Editum, Murcia

Sun C, Zhu X (2014) Evaluating the public perceptions of nuclear power in China: evidence from a contingent valuation survey. Energy Policy 69:397–405

Thanh D, Viet Huynh K (2017) Estimating residents' willingness to pay for groundwater protection in the Vietnamese Mekong Delta. Appl Water Sci 7(1):421–431

Thompson MS, Read JL, Lian M (1984) Feasibility of willingness-to pay measurement in chronic asthritis. Med Decis Mak 4:195–215

Thompson E, Berger M, Blomquist G, Allen S (2002) Valuing the arts: a contingent valuation approach. J Cult Econ 26:87–113

Venkatachalam L (2004) The contingent valuation method: a review. Environ Impact Assess Rev 24:89–124

Water Resource Council (1979) Procedures for evaluation of national economic development (NED): benefits and costs in water resources planning (level C). Final rule. Fed Regist 44(242):72892–72977

Water Resource Council (1983) Principles and guidelines for water and related land resources implementation studies

World Bank (1998) Handbook on economic analysis of investment operations. Washington
Acknowledgments
We thank Alejandro Sánchez (IGME), Ester Boixerau (IGME) Juana Vegas (IGME), Monserrat Trío (IGME) and Carmen Marchán (Ministry of Industry, Spain) for their assistance and contributions in developing the ideas presented here and by the cession of the photographs of mining heritage of Extremadura that have allowed us to include in this investigation. We also want to thank Jade Santos for the help provided during the paper submission.
About this article
Cite this article
Mazadiego, L.F., Llamas, B., de Górgolas, C.R. et al. The Contingent Valuation Method Applied to the Mining Heritage of Extremadura (Spain). Geoheritage 11, 665–679 (2019). https://doi.org/10.1007/s12371-018-0319-7
Received:

Accepted:

Published:

Issue Date:

DOI: https://doi.org/10.1007/s12371-018-0319-7
Keywords