Abstract
Geodiversity includes not just rocks and major geological features, it also embraces soft sediments and landscape features. This paper demonstrates how soil profiles can be promoted within geoheritage as an important feature of the aesthetics of the landscape as well as being vital to support biodiversity and many environmental functions including pollution abatement, climate change and food production. Their importance is recognised increasingly by scientists and policy makers but there is great diversity of soil types that often goes unrecognised, and hence soils are not always used appropriately. Whilst writing a guide to the coastal footpath around Anglesey, it became obvious that there are numerous opportunities to view the soil exposed on cliff edges and this prompted the idea of a trail leaflet for walkers and the interested public. This paper summarises the range of soils on view and how they support different land uses and form the underlying reason for the diversity of the landscape.
This is a preview of subscription content, log in to check access.
Access options
Buy single article
Instant access to the full article PDF.
US$ 39.95
Price includes VAT for USA
Subscribe to journal
Immediate online access to all issues from 2019. Subscription will auto renew annually.
US$ 99
This is the net price. Taxes to be calculated in checkout.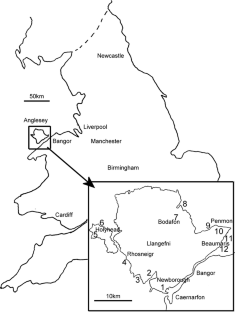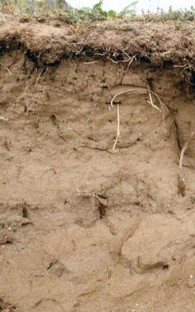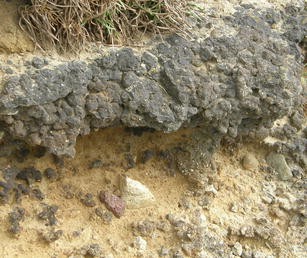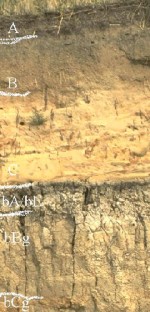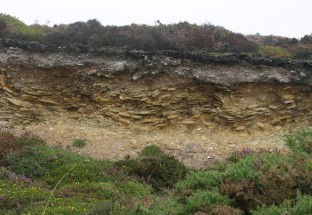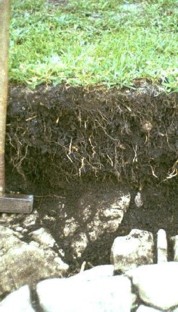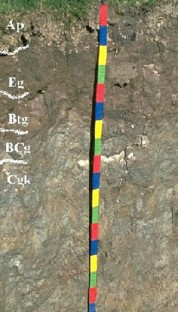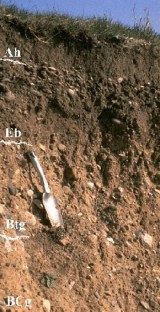 References
Allen JRL (1986) Pedogenic calcretes in the Old Red Sandstone facies of the Anglo-Welsh area. In Wright VP (ed) Palaeosols, their recognition and interpretation. Blackwell 58–86

Anglesey County Council (2009) The Coastal Footpath. http://www.visitanglesey.co.uk/anglesey_coastal_path-20.aspx

Avery BW (1980) System of soil classification for England and Wales. Soil Survey Technical Monograph 14. Harpenden

Blum W, Gerzabek MH, Vodrazka M (eds) (2008) EUROSOIL, Book of Abstracts. Boku, Vienna

C.E.C (2006) Establishing a framework for the protection of soil and amending Directive 2004/35/EC http://ec.europa.eu/environment/soil/pdf/com_2006_0232_en.pdf

Conway JS (2006) Soils in the Welsh landscape: (a field-based approach to the study of soil in the landscapes of North Wales). Salmon, 31 pp. ISBN: 0954696611

Conway JS (2008a) Geotrail along the South Stack Coastline / Llwybr Daearregol ar hyd afrodir Ynys Lawd. Swn y Mor Issue 4, Winter/Spring 2008 p12-13

Conway JS (2008b) Soil trails—raising the profile of soil—a case study from the Anglesey Geopark. p33. In Eschler H, Kluttig T, Meuser H, Mueller K (eds) 3rd International UNESCO Conference on Geoparks

Conway JS (2010) "Rocks and landscapes of the Anglesey Coastal Footpath / Creigiau a thirweddau Llwybr Arfordirol Ynys Môn" 192 pp ISBN 0-9546966-3-8

Countryside Commission (1996) Countryside Character http://www.naturalengland.org.uk/ourwork/landscape/englands/character/default.aspx

DEFRA (2009) Safeguarding our soils—a strategy for England http://www.defra.gov.uk/environment/quality/land/soil/documents/soil-strategy.pdf

Greenly E (1919) The Geology of Anglesey. Memoir of the Geological Survey of Great Britain, 2 volumes. London

Henslow JS (1822) Geological description of Anglesea. Transactions of the Cambridge Philosophical Society, pp 359–452

Herzberger E et al (2008) (Forest) Soil Education Trail "Taferlklause" p128 in Blum, W. et al. (Eds) EUROSOIL 2008 Abstracts http://www.ecsss.net/web/MDB/media_folder/39_abstracts.pdf

Jenny H (1941) Factors of soil formation. McGraw-Hill, New York

Marriott S, Wright VP (2006) Investigating palaeosol completeness and preservation in mid-Palaeozoic alluvial palaeosols: a case study in palaeosol taphonomy from the Lower Old Red Sandstone. Geological Society of America Special Papers 416:43–52

Natural England (2009) Draft Policy on Soil. http://www.naturalengland.org.uk/Images/NEBPU1607_tcm6-11170.pdf

ODPM (Office of the Deputy Prime Minister) (2005) Planning Policy Statement 9 Biological and Geological Conservation. HMSO

Prinz R (2008) Soil and wine—an initiative to enforce soil awareness in Lower Franconia. p92 In: Eschler H, Kluttig T, Meuser H, Mueller K (eds) 3rd International UNESCO Conference on Geoparks

Roberts E (1958) The County of Anglesey; soils and agriculture. HMSO

Treagus J (2009) Anglesey geology, a field guide. Salmon, 168 pp ISBN 0-9546966-2-X
Additional information
This was originally presented as an invited conference paper at the 3rd UNESCO Global Geopark conference, Osnabruck, June 2008 and developed into an invited paper presented at the ProGeo conference in Drenthe, Holland in April 2009.
About this article
Cite this article
Conway, J.S. A Soil Trail?—A Case Study from Anglesey, Wales, UK. Geoheritage 2, 15–24 (2010). https://doi.org/10.1007/s12371-010-0009-6
Received:

Accepted:

Published:

Issue Date:
Keywords
Anglesey

Geodiversity

Soil Trail