Abstract
In this work, an online survey was used to understand the acceptability of humanoid robots and users' needs in using these robots to assist with care among people with Alzheimer's disease and related dementias (ADRD), their family caregivers, health care professionals, and the general public. From November 1, 2020 to March 13, 2021, a total of 631 complete responses were collected, including 80 responses from people with mild cognitive impairment or ADRD, 245 responses from caregivers and health care professionals, and 306 responses from the general public. We carried out detailed caparisons between people with ADRD, caregivers, and general public for their opinions about robot acceptance, robotic functionality, usability, and ethical issues. Overall, people with ADRD, caregivers, and the general public showed positive attitudes towards using the robot to assist with care for people with ADRD. The top three functions of robots required by the group of people with ADRD were reminders to take medicine, emergency call service, and helping contact medical services. Additionally, we included a discussion of the comments, suggestions, and concerns from the caregivers and the general public. We recognized common concerns raised by the participants, including the cost of the robot, the machine-like voice of the robot, and reduced acceptability of the robot by people with ADRD due to cognitive deficit. The results of this article are of significant relevance for the applications of social robotics in dementia care and for biomedical interventions related to AI and robotics in healthcare. Moreover, the discussions on potentials and limitations identified in this article will shed light for future design, development, and evaluation of socially assistive robots for people living with dementia.
Access options
Buy single article
Instant access to the full article PDF.
USD 39.95
Price excludes VAT (USA)
Tax calculation will be finalised during checkout.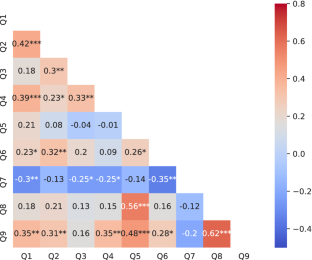 Data availability
The data sets generated and analyzed during the current study are not publicly available but are available from the corresponding author on reasonable request.
References
Patterson C (2018) World alzheimer report 2018. Alzheimer's disease international (ADI), London

Association A (2021) 2021 alzheimer's disease facts and figures. Alzheimers Dement 17(3)

Brodaty H, Donkin M (2009) Family caregivers of people with dementia. Dialogues Clin Neurosci 11(2):217

Kruse CS, Fohn J, Umunnakwe G, Patel K, Patel S (2020) Evaluating the facilitators, barriers, and medical outcomes commensurate with the use of assistive technology to support people with dementia: a systematic review literature. In: Healthcare, Multidisciplinary Digital Publishing Institute, vol 8, p 278

Woods D, Yuan F, Jao YL, Zhao X (2021) Social robots for older adults with dementia: A narrative review on challenges & future directions. In: International conference on social robotics, Singapore

Yuan F, Zhang R, Bilal D, Zhao X (2021a) Learning-based strategy design for robot-assisted reminiscence therapy based on a developed model for people with dementia. In: International conference on social robotics, Singapore

Yuan F, Blackburn J, Condon C, Bowland S, Lopez R, Zhao X (2021b) A social robot-based psychoeducational program to enhance alzheimer's caregiver health. In: CHASE 2021: IEEE/ACM conference on connected health: applications, systems and engineering technologies, Washington D.C

Liu Z, Collier P, Wang C, Paek EJ, Yoon SO, Casenhiser D, Zhao X (2021) A demonstration of human-robot communication based on multiskilled language-image analysis. In: CHASE 2021: IEEE/ACM conference on connected health: applications, systems and engineering technologies, Washington D.C

Taheri A, Alemi M, Meghdari A, Pouretemad H, Holderread S (2015) Clinical application of humanoid robots in playing imitation games for autistic children in Iran. Procedia-Soc Behav Sci 176:898–906. https://doi.org/10.1016/j.sbspro.2015.01.556

Li J (2015) The benefit of being physically present: a survey of experimental works comparing copresent robots, telepresent robots and virtual agents. Int J Human-Comput Stud 77:23–37. https://doi.org/10.1016/j.ijhcs.2015.01.001

Shibata T (2012) Therapeutic seal robot as biofeedback medical device: qualitative and quantitative evaluations of robot therapy in dementia care. Proc IEEE 100(8):2527–2538

Pino O, Palestra G, Trevino R, De Carolis B (2020) The humanoid robot nao as trainer in a memory program for elderly people with mild cognitive impairment. Int J Soc Robot 12(1):21–33. https://doi.org/10.1007/s12369-019-00533-y

Manca M, Paternò F, Santoro C, Zedda E, Braschi C, Franco R, Sale A (2021) The impact of serious games with humanoid robots on mild cognitive impairment older adults. Int J Human-Comput Stud 145:102509

McCallum S, Boletsis C (2013) Dementia games: a literature review of dementia-related serious games. In: International conference on serious games development and applications, Springer, pp 15–27

Hartson R, Pyla PS (2018) The UX book: agile UX design for a quality user experience. Morgan Kaufmann. https://doi.org/10.1016/C2013-0-19285-9

Di Nuovo A, Broz F, Wang N, Belpaeme T, Cangelosi A, Jones R, Esposito R, Cavallo F, Dario P (2018) The multi-modal interface of robot-era multi-robot services tailored for the elderly. Intell Serv Robot 11(1):109–126

Whelan S, Murphy K, Barrett E, Krusche C, Santorelli A, Casey D (2018) Factors affecting the acceptability of social robots by older adults including people with dementia or cognitive impairment: a literature review. Int J Soc Robot 10(5):643–668. https://doi.org/10.1007/s12369-018-0471-x

Sancarlo D, D'Onofrio G, Oscar J, Ricciardi F, Casey D, Murphy K, Giuliani F, Greco A (2016) Mario project: a multicenter survey about companion robot acceptability in caregivers of patients with dementia. In: Italian forum of ambient assisted living, Springer, pp 311–336

Cavallo F, Esposito R, Limosani R, Manzi A, Bevilacqua R, Felici E, Di Nuovo A, Cangelosi A, Lattanzio F, Dario P (2018) Robotic services acceptance in smart environments with older adults: user satisfaction and acceptability study. J Med Internet Res 20(9):e264. https://doi.org/10.2196/jmir.9460

Coco K, Kangasniemi M, Rantanen T (2018) Care personnel's attitudes and fears toward care robots in elderly care: a comparison of data from the care personnel in finland and japan. J Nurs Scholarsh 50(6):634–644. https://doi.org/10.1111/jnu.12435

Suwa S, Tsujimura M, Kodate N, Donnelly S, Kitinoja H, Hallila J, Toivonen M, Ide H, Bergman-Kärpijoki C, Takahashi E et al (2020) Exploring perceptions toward home-care robots for older people in Finland, Ireland, and Japan: a comparative questionnaire study. Arch Gerontol Geriatr 91:104178

Flandorfer P (2012) Population ageing and socially assistive robots for elderly persons: the importance of sociodemographic factors for user acceptance. Int J Popul Res. https://doi.org/10.1155/2012/829835

Ryan C (2018) Computer and internet use in the United States (2016) US Department of Commerce, Economics and Statistics Administration. U.S, CENSUS BUREAU

Heerink M, Kröse B, Evers V, Wielinga B (2010) Assessing acceptance of assistive social agent technology by older adults: the almere model. Int J Soc Robot 2(4):361–375. https://doi.org/10.1007/s12369-010-0068-5

Pandey AK, Gelin R (2018) A mass-produced sociable humanoid robot: pepper: the first machine of its kind. IEEE Robot Autom Mag 25(3):40–48. https://doi.org/10.1109/MRA.2018.2833157

Yuan F, Anderson JG, Wyatt T, Lopez RP, Crane M, Montgomery A, Zhao X (2020) Feasibility study on robotic care of alzheimer's. https://ut-robot4adrd.questionpro.com

QuestionPro (2021) Geo-coding. https://www.questionpro.com/help/geo-coding.html, Accessed 08 April 2021

Vargha A, Delaney HD (2000) A critique and improvement of the cl common language effect size statistics of Mcgraw and Wong. J Educ Behav Stat 25(2):101–132

Schütze H, Manning CD, Raghavan P (2008) Introduction to information retrieval, vol 39. Cambridge University Press Cambridge

QuestionPro (2021) Word cloud. https://www.questionpro.com/help/word-cloud.html, Accessed 20 July 2021

Law M, Sutherland C, Ahn HS, MacDonald BA, Peri K, Johanson DL, Vajsakovic DS, Kerse N, Broadbent E (2019) Developing assistive robots for people with mild cognitive impairment and mild dementia: a qualitative study with older adults and experts in aged care. BMJ open 9(9):e031937

Coşar S, Fernandez-Carmona M, Agrigoroaie R, Pages J, Ferland F, Zhao F, Yue S, Bellotto N, Tapus A (2020) Enrichme: perception and interaction of an assistive robot for the elderly at home. Int J Soc Robot 12(3):779–805

Faucounau V, Wu YH, Boulay M, Maestrutti M, Rigaud AS et al (2009) Caregivers' requirements for in-home robotic agent for supporting community-living elderly subjects with cognitive impairment. Technol Health Care 17(1):33–40

Pigini L, Facal D, Blasi L, Andrich R (2012) Service robots in elderly care at home: users' needs and perceptions as a basis for concept development. Technol Disabil 24(4):303–311

Korchut A, Szklener S, Abdelnour C, Tantinya N, Hernández-Farigola J, Ribes JC, Skrobas U, Grabowska-Aleksandrowicz K, Szczȩśniak-Stańczyk D, Rejdak K (2017) challenges for service robots-requirements of elderly adults with cognitive impairments. Front Neurol 8:228

Yuan F, Klavon E, Liu Z, Lopez RP, Zhao X (2021) A systematic review of robotic rehabilitation for cognitive training. Front Robot AI 8:105. https://doi.org/10.3389/frobt.2021.605715

McCabe M, You E, Tatangelo G (2016) Hearing their voice: a systematic review of dementia family caregivers' needs. Gerontol 56(5):e70–e88. https://doi.org/10.1093/geront/gnw078

Prakash A, Rogers WA (2015) Why some humanoid faces are perceived more positively than others: effects of human-likeness and task. Int J Soc Rbot 7(2):309–331

Khosla R, Nguyen K, Chu MT (2017) Human robot engagement and acceptability in residential aged care. Int J Human-Comput Interact 33(6):510–522
Funding
The authors received no financial support for the research, authorship, and/or publication of this article.
Ethics declarations
Conflict of interest
The authors declare that they have no conflict of interest.
Additional information
Publisher's Note
Springer Nature remains neutral with regard to jurisdictional claims in published maps and institutional affiliations.
Supplementary Information
Below is the link to the electronic supplementary material.
About this article
Cite this article
Yuan, F., Anderson, J.G., Wyatt, T.H. et al. Assessing the Acceptability of a Humanoid Robot for Alzheimer's Disease and Related Dementia Care Using an Online Survey. Int J of Soc Robotics 14, 1223–1237 (2022). https://doi.org/10.1007/s12369-021-00862-x
Accepted:

Published:

Issue Date:

DOI: https://doi.org/10.1007/s12369-021-00862-x
Keywords