Abstract
The content of this article is primarily a transcription of two events: A demo of a video-conference with the Geminoid HI-2 at Osaka University (Systems Innovation Department in the Graduate School of Engineering), and a conversation about Geminoids with Professor Hiroshi Ishiguro at ATR (Advanced Telecommunication Research Institute International—Kyoto). As Professor Ishiguro says during the conversation, his quest "is harmony between humans and robots". By creating and manipulating androids (human-like appearance robot), the roboticist reveals and highlights the assembly, disassembly and reconfigurations of human representation and human presence.
Access options
Buy single article
Instant access to the full article PDF.
US$ 39.95
Tax calculation will be finalised during checkout.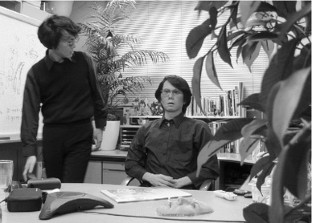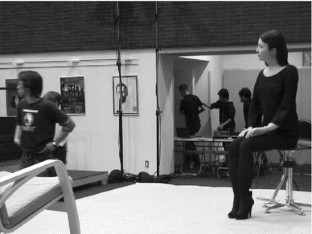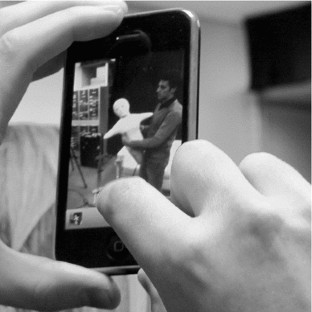 References
1.

Bellmer H (2006) Anatomie du désir. Éditions Gallimard / Centre Pompidou, Paris

2.

Čapek K (1921) RUR ("Rossum's Universal Robots"), Transl. by David Wyllie, Adelaide (Australia): The University of Adelaide, 2006

3.

Grimaud E, Paré Z (2011) Le jour où les robots mangeront des pommes. Petra, Paris

4.

Hosokawa Honzō Y (1796) Karakuri Zui (Illustrated Clever Machines), Tokyo

5.

Ishiguro H. http://ocw.osaka-u.ac.jp/engineering/robot-actors-project/syllabus/?searchterm=robot%20actors%20project

6.

Markus AL (1985) The carnival of Edo: misemono spectacles from contemporary accounts, In: Rarvard journal of Asiatic studies, Harvard-Yenching Institute, Cambridge, dec 1985 pp 499–541

7.

Paré Z (2012) Esthétiques de la manipulation, In Gradhiva, no 15. Musée du Quai Branly, Paris, pp 92–115

8.

Scheler M (1970) The nature of sympathy. Transl. by Peter Heath. Archon Books, New York

9.

Shōraku M, Senryū N (1993) Yoshitsune and the thousand cherry trees, Transl. by Jones, Stanleigh H. Jr., Columbia University Press, New York

10.

Valery P (1937) Discours d'ouverture du deuxième Congrès International d'Esthétique et de Science de l'Art, T.1, Paris

11.

Vischer R (1994) On the optical sense of form: a contribution to aesthetics. In: Empathy, form, and space: problems in German aesthetics, 1873–1893 (Mallgrave H.F., Ikonomou E.), Santa Monica (Ca): the Getty center for the history of art and the humanities, 1994, pp 1–85
About this article
Cite this article
Paré, Z. The Art of Being Together with Robots: A Conversation with Professor Hiroshi Ishiguro. Int J of Soc Robotics 7, 129–136 (2015). https://doi.org/10.1007/s12369-014-0264-9
Accepted:

Published:

Issue Date:
Keywords
Geminoid

Telepresence

Human likeness

Familiarity

Empathy

Sympathy